"Dr. Jacked" will see you now.
Scott Caulfield, the hulking figure with an Instagram-inspired nickname, was hired in September to oversee the strength and conditioning programs for all of Colorado College's student athletes, who cycle through daily with different wants and needs and chin scratches for Caulfield's Australian shepherds, who run around the gym in Tigers bandanas, offering encouragement.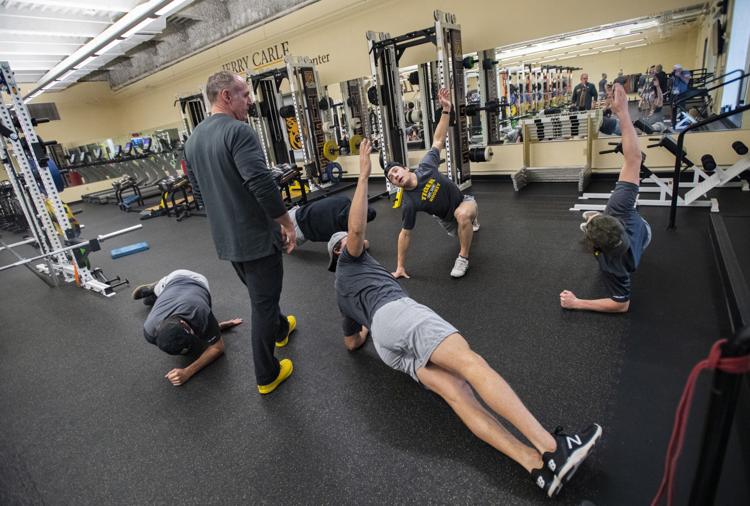 He's occasionally mistaken for a real doctor — that part's a joke. His plans for CC are anything but.
"He and the dogs bring a good positive vibe to the weight room, " CC hockey forward Nick Halloran said. "He's a kindhearted person, very knowledgeable."
This is Caulfield's second stint working with the CC hockey team; he trained the Tigers from 2011-15. He spent nearly 10 years at the National Strength and Conditioning Association, a nonprofit educational organization that he described as something of a governing body.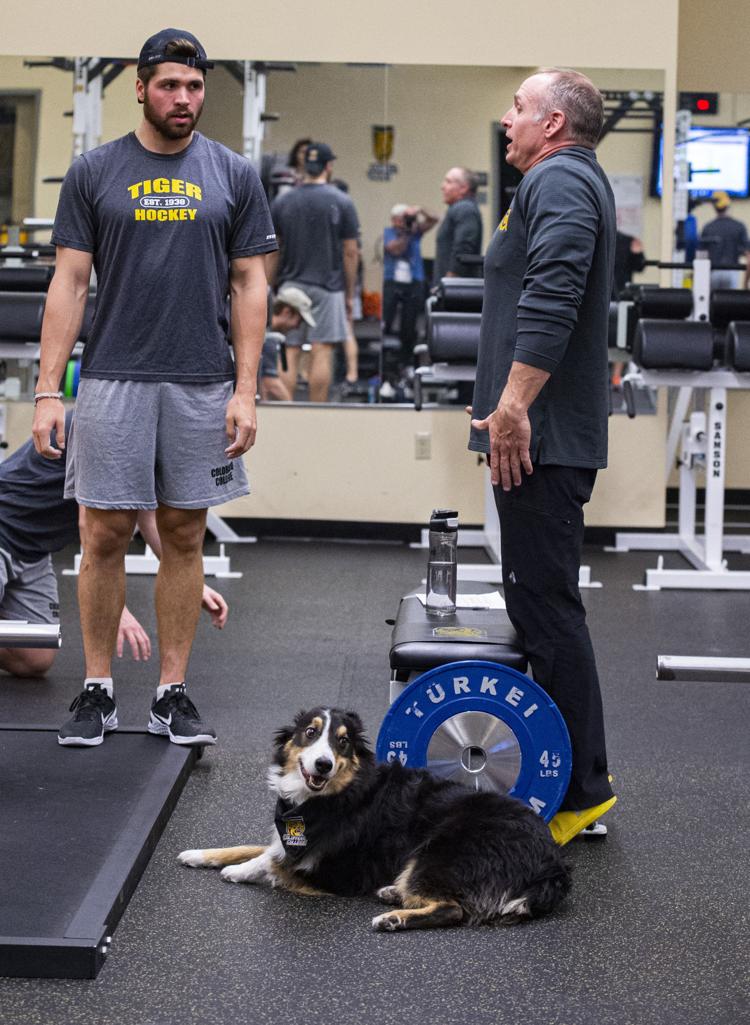 Much of his work with the NSCA was training other coaches, some scattered throughout the pro ranks. But after a few weeks back with the Tigers in August on an interim basis, he found himself immersed in college sports again, enjoying being on the sidelines and in locker rooms.
That was one of several reasons he decided it was time to head back to school.
"My cup was full," Caulfield said. "I need to start giving this stuff back to the people who need it most — the athletes."
Among the changes he's implemented are tossing out the old hockey warmups. He said he talked to Mike Haviland and realized they both hated them. The dream is that each player has his own individual warmup that he can take with him, one day, to the pros.
"We're going to treat you like professionals because we hope that your goal is to play (professional) hockey someday," Caulfield said. "I'm going to help give you the tools to take those steps to the next level."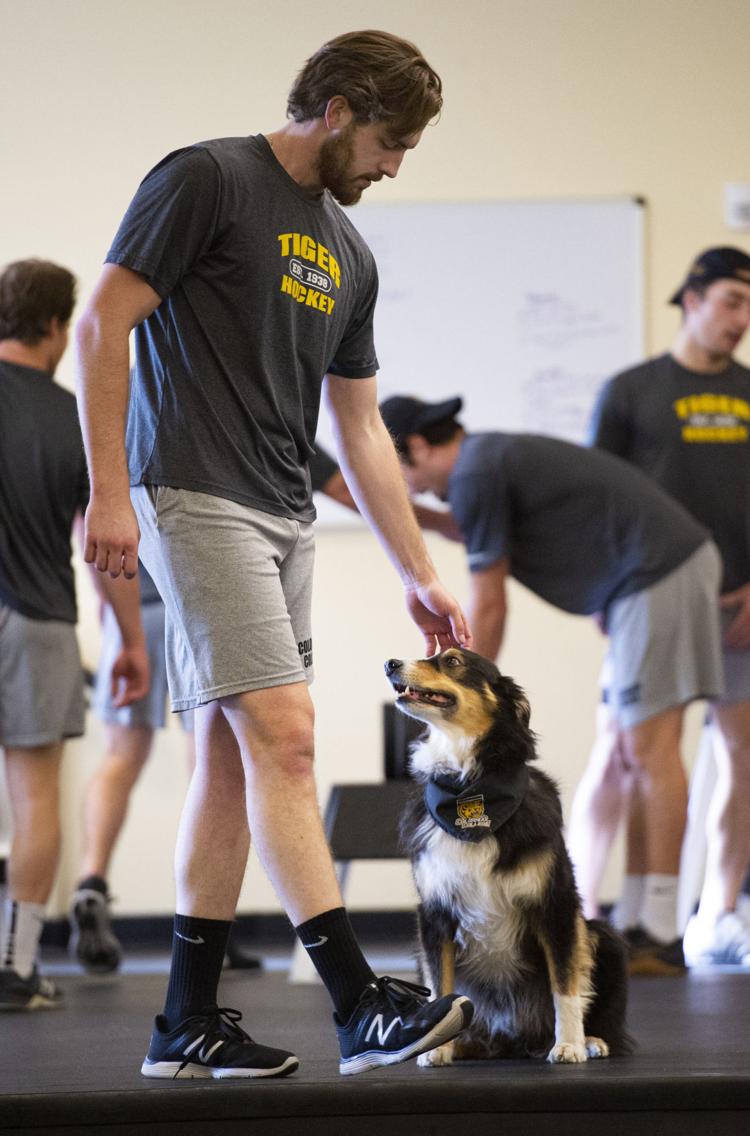 He also just launched a web-based platform that sends workout programs, allows athletes to self-report soreness and includes a daily wellness questionnaire.
"This will be a game-changer for the coaches because they don't get a lot of feedback. They perceive how hard a practice is, but that's not necessarily it," Caulfield said.
"It's really going to be a big asset to how we're able to prepare and just be smarter about training."
As the Tigers' hockey team addresses several early season late collapses — Haviland has said maybe the preparation needs to be altered — turns out, there's an app for that.
"If they're not conditioned well enough to finish on Saturday nights, that might be something where they're not realizing — we thought these sessions were really hard, but the guys don't think they're that hard," Caulfield said. "And then we just have to find that perfect balance."
The Tigers work with Caulfield on campus twice a week now, down from four in the preseason. Soon he'd like to lift in shorter spurts, but more often. The construction of on-campus Robson Arena will help with that.
There's a different vibe surrounding the hockey team compared to his first stint. It's a different caliber of athlete, he said, one that expects to win instead of just play hockey.
He and Haviland, who said this team was "far ahead of all the other teams that I've had here" in testing, are working to sculpt the Tigers in different ways.
"We definitely want guys to leave here looking different from how they started," Caulfield said. "That's a priority for us moving forward."