GREELEY — Andrew Alirez can see it so clearly in his mind.
Running out to the mat in front of a sold-out arena, competing for a national championship, getting his hand raised, being interviewed afterward and coming back home to Greeley to celebrate.
"These are things I think about all day, all the time. I see it," Alirez told The Denver Gazette recently. "Now it's getting to that time to go do it."
For the star Northern Colorado wrestler and Greeley native, that time has arrived.
The undefeated Alirez is the No. 2 seed at 141 pounds at this year's NCAA Championships in Tulsa and is just a few wins away from accomplishing a goal he's had since he was three years old: be the first national champion in UNC history and put Greeley on the map.
"I feel like I'm ordained for this," Alirez said.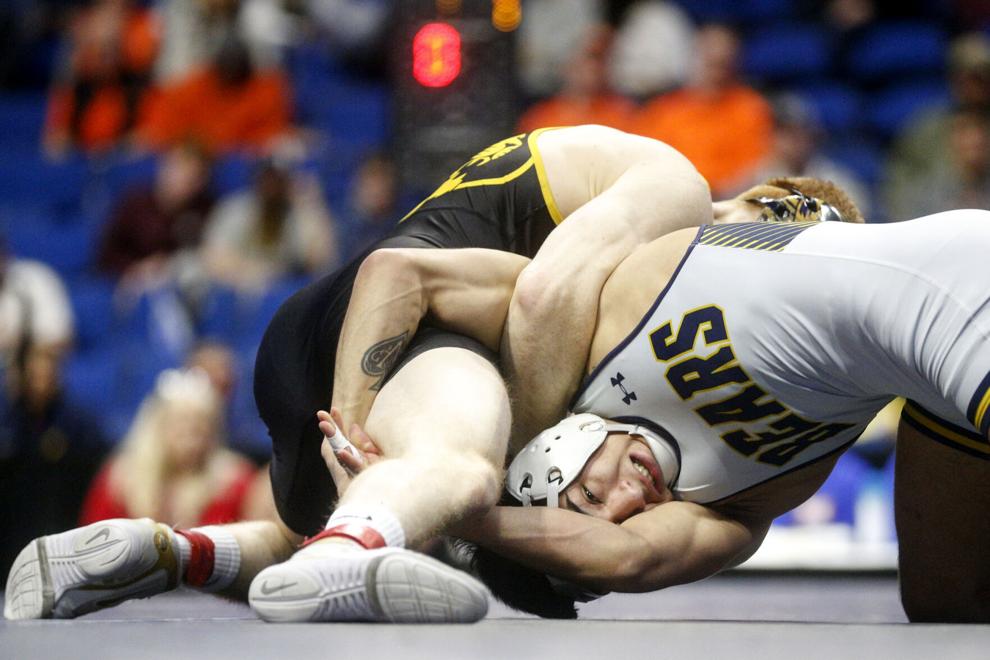 Identifying a star
Troy Nickerson arrived in Greeley in 2014 to take over a program still brand new to Division I and prior to it joining the Big 12.
Nickerson was a star wrestler at Colgate from 2006-10, a four-time All-American and 2009 national champion at 125 pounds.
After two years as an assistant coach at Iowa State, one of the most successful programs in the history of college wrestling, he decided to take over a program that didn't exactly have the same resources and potential in terms of program growth.
But a few months after arriving, Nickerson discovered a local eighth grader that would change everything. He went to an offseason practice at Greeley Central High School and as soon as he saw Alirez wrestle, he knew.
"I could see that he had it then," Nickerson said. "I didn't know to what level, but after that year, he ended up coming with our Northern Colorado wrestling club, which is based out of the UNC room, and I saw just that dedication. It was pretty early on, probably his freshman year (of high school), that it was like, this kid's really got it.
"It wasn't long after that that I found out he lived five houses down the street from me."
Alirez was quickly made a priority in terms of making sure he stayed home and would eventually wrestle for the Bears.
Even as he began to become a star on the national stage, becoming one of the best freestyle wrestlers in the country while still in high school, and the bigger programs began to come after him hard, Alirez never wavered from his commitment to UNC.
"At that point, he was already committed to us and he's just the type of kid where he's very loyal, he's very family-oriented," Nickerson said. "Everything is right here and he trusted us enough to say, 'Hey, this is where I want to do it.'"
Doing it for Greeley
Alirez fully believes he was put on this earth to do great things.
His love for Greeley is evident and it's that care for his community that just adds to his own personal drive to be successful at everything he does.
"I love being able to put on for my city," Alirez said. "I've been trying to do that since I was a freshman (in high school). My ultimate goal is to accomplish everything I want, but I set up a feeder program to where Greeley in general is competing at a national level. I love this town and the community."
Alirez and his family have already begun that process with their Top Notch Sports Academy located in Greeley that offers numerous programs for just about all of the combat sports, especially wrestling where Alirez already has his own group of kids that he works with.
"I just want to continue to give people a path to be able to get a D1 scholarship and wrestle here or wherever they want to go," Alirez said. "Hopefully here in the near future, my program is up and booming and we've got state champs all over. That would be a dream come true for me."
Things have taken off in recent years with how successful Alirez has been not just at UNC, but also with USA Wrestling on the freestyle circuit, but he knows that becoming a national champion would only add to it.
"I've always known, the better I do, the easier it's going for me once my career is done," Alirez said. "I need to take this as far as I can take it, not only for me, but for my brothers, the kids in my program, my family, everybody. I feel like I've got an army behind me and all it does is give me strength and push me forward."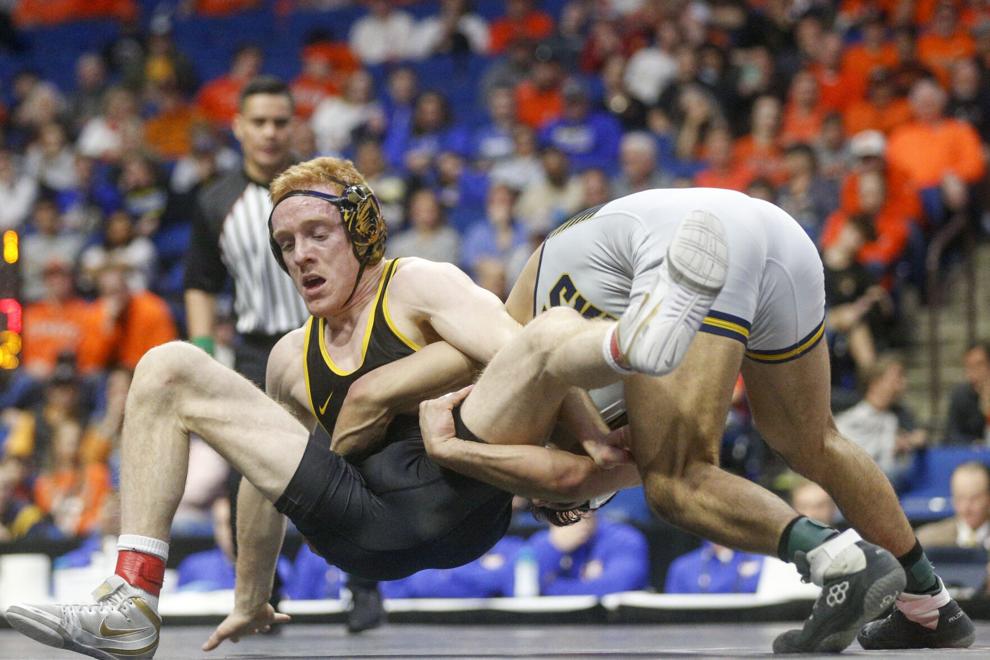 Making a sacrifice
This time last year, Alirez became the first Big 12 champion in program history and found himself as a No. 5 seed in the NCAA Tournament.
After winning his opening match, Alirez was knocked into the loser's bracket, where he won two more times before being eliminated short of reaching the medal round and a chance to be an All-American.
But he knew he didn't deserve it.
"I had known since about midpoint (last) year that I wasn't doing the right things, I wasn't living the right way," Alirez said. These aren't big things, real small, but all those things add up — your diet, going to class, doing the things you gotta do now, not putting them off."
He thought he could turn it up in February and go win a national title, but now knows that's not how it works.
After taking some time off following the disappointing end to the season, Alirez got to work in the summer and it was pretty clear by the time this season started that everyone was in store for a very different Andrew Alirez.
"It was pretty early on in the summer that he figured it out," Nickerson said. "He totally changed the way he looks at things. His lifestyle is perfect. From getting enough sleep to his nutrition to his academics, just the little things. First couple events out of the block, he was there and he's exactly who we think he is."
After his two wins to open the NCAA Championships this year, Alirez is now 26-0 and has dominated every opponent he's faced.
He and top-seeded Real Woods from Iowa appear to be on a collision course in the 141-pound final on Saturday night.
"I've had an objective and I haven't been hanging on anything that's happened this year too much, just keep knocking 'em down, keep training hard, keep doing what I'm doing and it ain't going to stop until what's done is done," Alirez said.