On a 70-degree, cloudy day Tuesday at Arlington National Cemetery, across the Potomac River from Washington , Sgt. Maj. Michael Malovic was interred Tuesday with full military honors and a caisson escort. "Do Not Stand at My Grave and Weep" and "Battle Hymn of the Republic" were sung over the final resting place of the 34-year member of the U.S. Army Chorus.
Malovic, who cut his beloved ice cream from his diet as he battled cancer, wanted an ice cream social to follow. He was very firm on another request — the ceremony could not interrupt grandson Dominic Basse's hockey season.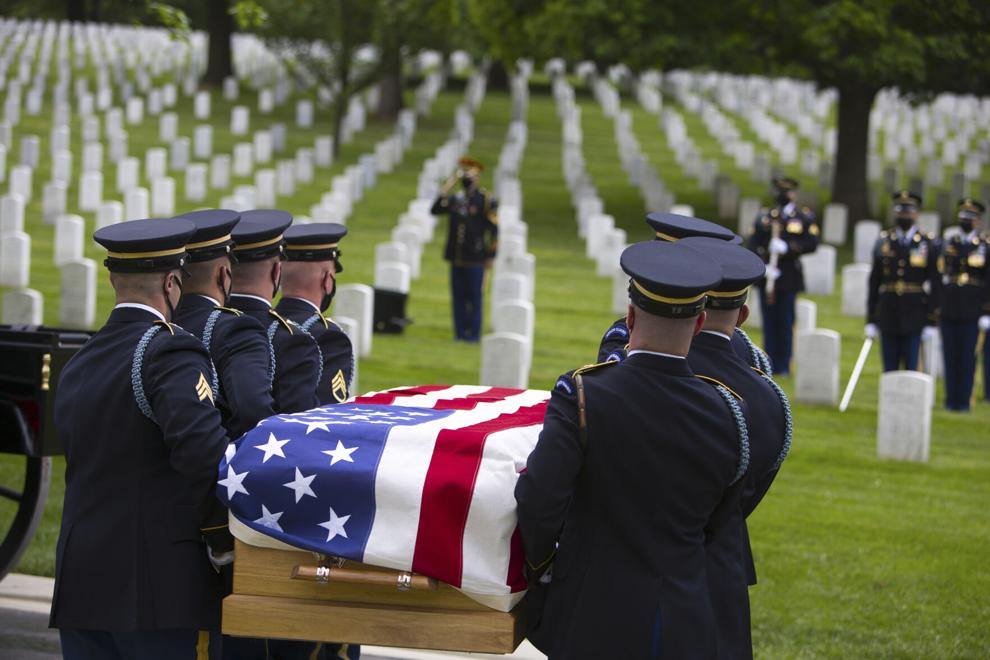 A 6-foot-6, NHL-drafted freshman, Dominic came to Colorado College as the apparent backup goaltender. He started the fourth game and went on to become a bright spot of the 2020-21 season for the Tigers.
There was someone missing — the one he called first, win or lose, for 10 years. When the Tigers meet families and friends in the lobby of newly opened Robson Arena this fall, Dominic said he'll think about "Pop," who helped him reach the college level, but passed away Aug. 31, 2020, at 75 before he could see his grandson play.
"'You need to understand that I might not be there, but when you look behind you, I'll be there,'" Lorna Basse recalled her father saying to Dominic. "'I'll be watching you. I'll be there every game. You may not see me, but I'll be there, I promise.'"
Dominic said Pop used to tell him "crazy stories" while putting him to bed. That was the first inkling that his grandfather had lived an incredible life.
"Meeting the people around him, seeing how admired he was — that's when I realized, yeah, he's a special guy," Dominic said.
Malovic was drafted in 1966 and was soon to be shipped to Vietnam. The way the story goes, he'd auditioned for the Army Chorus, but the paperwork hadn't gone through. He sang "Some Enchanted Evening" and "Happy Birthday" to a post commander, who recognized that a private with such a rich bass voice shouldn't be repairing helicopters. He made a call for Malovic.
"It was an amazing voice that matched his personality," Col. Gary Lamb (ret.), who started working with Malovic in 1987 as director of the Army Chorus, said. "He was a gentle guy who loved doing what he did with the Army Chorus."
Lorna said her father sang in 35 languages — not fluent, but an excellent "mimic" — at inaugurations, dinners and many a Christmas party at the vice president's residence. He performed for Queen Elizabeth II and Mikhail Gorbachev. Lorna said he was Barbara Bush's favorite soloist, and she'd quiet down the press corps when he sang her favorite, "Sweet Little Jesus Boy."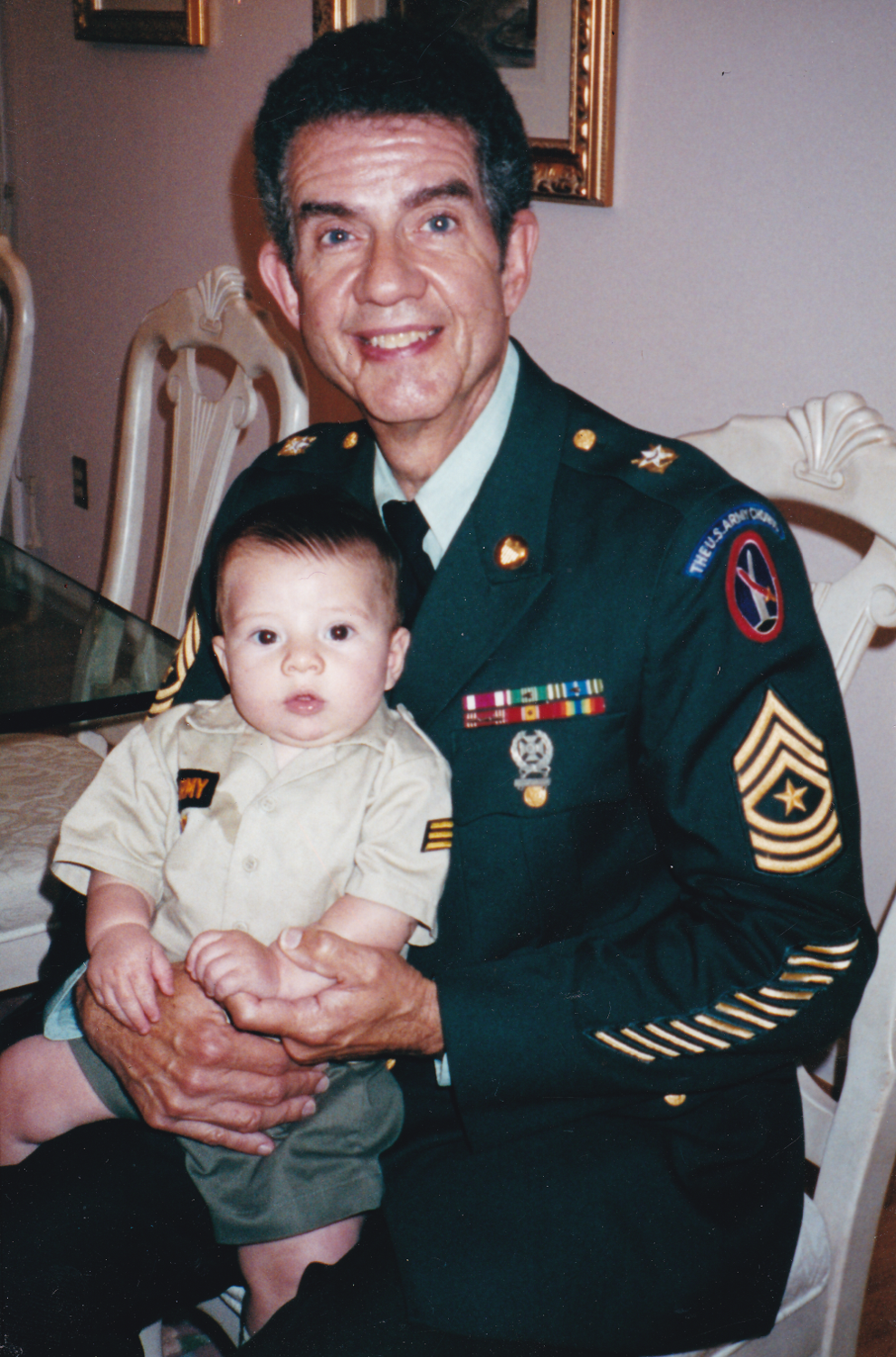 Falcon resident Lamb, 77, said Malovic put uncommon effort and respect into his part in diplomatic proceedings. There are several tales of his going to embassies, researching popular songs from the homelands of foreign dignitaries, learning the proper dialects, and bringing world leaders to tears.
The Army chief of staff hosted a visiting dignitary at his quarters, Lamb said. Lamb met his aide at the door. The dinner had started slowly, the aide said.
The Army Chorus went in and sang a popular song from the guests' region.
"As we sang, that visiting chief of staff had tears running down his cheeks," Lamb said. "He got up from the table, took his wife's hand and they danced the tango around the table.
"We really relied on (Malovic's research). It was a tremendously successful thing."
Malovic's career spanned seven presidential administrations, Lyndon B. Johnson through Bill Clinton. The Washington Post reported he was a member of the Army Chorus longer than anyone in its 43-year history. He retired at 55, the Army's mandatory retirement age for enlisted personnel, in 2000.
That allowed him to dedicate himself to another role — "Dom's Pop," as it said on the back of his Youngstown Phantoms jersey. Dominic may not have gotten the singing gene, but Malovic got to see his grandson grow and thrive in another one of his passions — hockey.
An early date with his wife of nearly 54 years, Josephine "Pinky" Malovic, was at a Hershey Bears game. Malovic sang the national anthem at Washington Capitals games multiple times. They became season ticket holders — Section 423, row A — where toddler Dominic bounced on his Pop's knee. As a kid, he was chanting "Olli, Olli, Olli" at Olaf Kolzig. As a rising goaltender himself, he was watching with a more critical eye and sharing with his grandfather.
With long drives ahead in the traffic-snarled Washington  metro area, Malovic would often volunteer to get Dominic to practice or to his goalie coach.
"I think (Dominic) feels very grateful. He knows the sacrifice that has been made by absolutely everybody and himself," Lorna said. "And dad, he taught him the value of it.
"I think he learned a lot, probably more than I give him credit for sometimes. But I'm starting to see it come out."
Whenever Dominic would play, Pop stood behind the net and watched the goalie's positioning, shaking his head when he disagreed with a call.
"Definitely an observer," Dominic said. "Not one to go crazy by any means."
If he couldn't attend, he'd be the first call Dominic made back in the car. Malovic kept every breathless voicemail. He would have balloons and handmade signs waiting when they got home from big games.
Lorna proposed Dominic give his grandfather a game-used Phantoms goalie stick from his USHL days. As Malovic's mobility lessened due to congestive heart failure and colon cancer, the stick was never far.
Dominic flew home from Colorado and shared laughs with his Pop days before he passed. The day he returned to school, Lorna said, Pop stopped talking.
"He had given all the energy he could," she said.
A grandparent's role in a young athlete's career is different, Dominic said. Parents are the nervous ones. Grandparents get to step back, watch and enjoy.
"You're always going to get encouragement when it can be given, for no other reason than just simply happiness to be there," Dominic said.
He's grateful he was able to give that experience to Pop.
"It's one thing to do stuff to make yourself happy. But it's a whole separate joy when you do something and get to see joy on other people's faces, especially people that mean something to you," Dominic said.
"You always want to do that when given the opportunity."
Malovic imparted the wide-ranging wisdom that he lived by on his family. Quantity time is quality time, he said. One day you'll be a memory — make sure you're a good one.
The "3 Hs" — "be humble, work hard, and honor Him" — were big for Dominic.
"He took it as his mission in the world to help as many people as possible," Dominic said. "Never saw a situation as 'What can I get out of this for myself,' and more 'What can I do for others to make their life better?'"