Former Broncos head coach Gary Kubiak, who helped Denver to Super Bowl 50, announced his retirement from football Thursday afternoon. 
Kubiak has spent 36 years in the NFL as a coach and player, spending time with the Broncos, Ravens, Texans, 49ers and Vikings. He had a 24-11 record as the Broncos' head coach from 2015-16.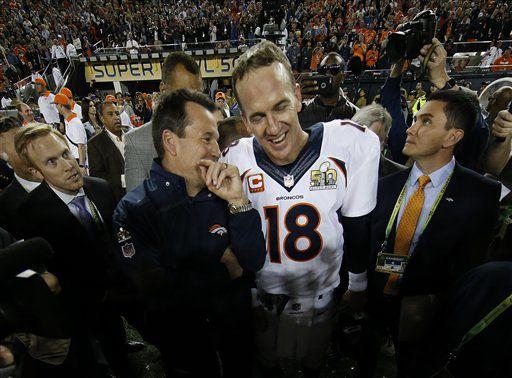 RELATED:
Deshaun Watson to the Broncos? 3 potential trade packages
"It's been the honor of my lifetime to work for 36 seasons as an NFL player and coach," Kubiak said in a statement. "I've been on a football field for most of my life, and now I look forward to stepping away from the game and enjoying more time with my family and friends. I offer my sincere thanks to the owners and fans of the Minnesota Vikings, Denver Broncos, Baltimore Ravens, Houston Texans and San Francisco 49ers for giving me opportunities to be a part of this great game and for treating me and my family so well over the years."
After a season coaching at Texas A&M, his alma mater, he was named the 49ers quarterbacks coach in 1994. In 1995, he joined the Broncos' staff as the offensive coordinator and quarterbacks coach under legendary coach Mike Shanahan, helping Denver to Super Bowl wins in 1998 and 1999. He got his first head coaching gig in 2006 with the Texans, where he finished with a 61-64 regular season record before being let go in 2013. He spent one season with Ravens before accepting the Broncos head coaching job in 2015. 
Kubiak helped the Broncos go from just another Super Bowl contender to one of the favorites in his first season, leading Denver to a 12-4 record and the No. 1 seed in the AFC despite quarterback Peyton Manning missing seven games. He helped the Broncos go on to win the world championship that season. 
"Few people have impacted one team in more ways than Gary over his 24 seasons with the Broncos," Broncos President and CEO Joe Ellis said. "Part of six Super Bowl appearances — including three wins — with the Broncos as a player, assistant coach, head coach and personnel executive, Gary will always have a special place in our championship history. He is an outstanding coach who did a masterful job leading us to a win in Super Bowl 50, deftly navigating that season with tremendous instincts and feel every step of the way. On behalf of the Broncos, we wish Gary all the best in his retirement."
Kubiak helped the Broncos to another winning season in 2016, going 9-7 but missing the playoffs. After the season, he announced he would step down as head coach due to health issues. He returned to coaching in 2019 as the Vikings offensive coordinator where he spent the last two seasons of his career. 
His time with the Broncos, as a player and coach, make him one of the more influential figures in franchise history and a likely candidate for the Broncos Ring of Fame. 
"I'll miss the competition, the planning, game days and being part of a team," Kubiak said. "But, more than anything, I'll cherish the friendships I've made along the way with players, coaches and staff. I love the game of football and will forever be its biggest fan."