Former Broncos running back and Hall of Famer Floyd Little died, the Pro Football Hall of Fame announced Saturday. He was 78. 
Little was considered one of the greatest players in Broncos history, being inducted in the Broncos Ring of Fame in its first year in 1984.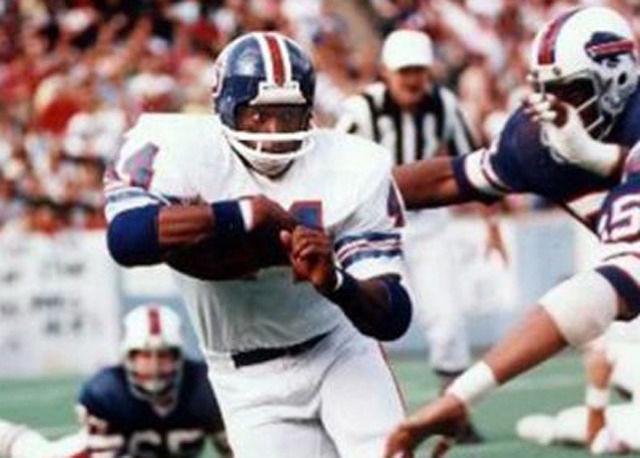 "Everyone with the Denver Broncos family is heartbroken with the passing of Floyd Little," President and CEO Joe Ellis said in a statement. "Without question, Floyd was one of the greatest Broncos of all time and an unforgettable part of our history. He rightfully earned the nickname 'The Franchise' for his profound impact on this organization, helping to put the Broncos on the pro football map in the early days.
"As the first Pro Football Hall of Famer to star for the Broncos, Floyd brought credibility to this team while becoming one of the most dominant players of his era. Seeing him finally receive that gold jacket was the culmination of a tremendous lifetime in football."
RELATED:
Woody Paige: The legend of former Denver Bronco Floyd Little lives after his passing
The professional football world today is celebrating the life and mourning the passing of Floyd Little. A member of the Class of 2010, Little died Friday. He was 78.Read More: https://t.co/nW3hwUEfDU#HOFForever pic.twitter.com/OKdXIj93yN

— Pro Football Hall of Fame (@ProFootballHOF) January 2, 2021
Rest in peace, Floyd Little. Your legacy as "The Franchise" will live on forever. 🧡 pic.twitter.com/s4CGgiK2IQ

— Denver Broncos (@Broncos) January 2, 2021
Little was a graduate of Syracuse, following in the footsteps of Ernie Davis and Jim Brown. He was a three-time All-American from 1964-66, rushing for 2,704 yards and 46 touchdowns. He was inducted into the College Football Hall of Fame in 1983. 
"Floyd's legacy as a hall of famer, pro and college, on the gridiron, is just as strong off the gridiron with the things he has done in the community and the way he has affected people and their lives," Syracuse football coach Dino Babers said in a statement. "He is the type of person you just cannot forget. His smile is contagious. His knowledge is power. The advice that this man gave you was just a godsend."
I have lost a great friend and Syracuse University has lost one of its all-time greatest ambassadors. Floyd Little brought a smile to the face of everyone he encountered. Juli and I send our condolences to DeBorah and Floyd's family. pic.twitter.com/sIdzEdwhkV

— Jim Boeheim (@therealboeheim) January 2, 2021
Little spent all nine of his NFL seasons in Denver, after being selected sixth overall in the 1967 AFL-NFL draft. He was nicknamed "The Franchise" for being the first great player in Denver and helping keep the Broncos from moving away.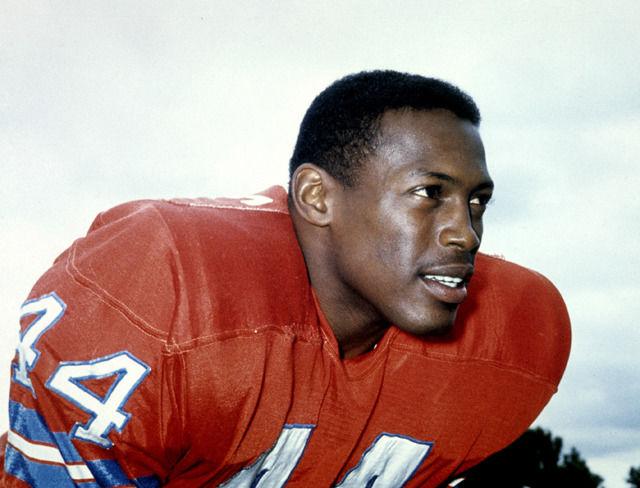 "Floyd Little was not only a Hall of Fame running back, he was a Hall of Fame person. Faith, family and football were the pillars of his life," NFL Commissioner Roger Goodell said in a press release. "I was so fortunate to know Floyd and witnessed firsthand the impact he had on others. Whenever he represented the Broncos at the annual NFL draft, others immediately sought to greet him and his genuine excitement of being with his fellow legends and his pride and passion for the Broncos was unmistakable.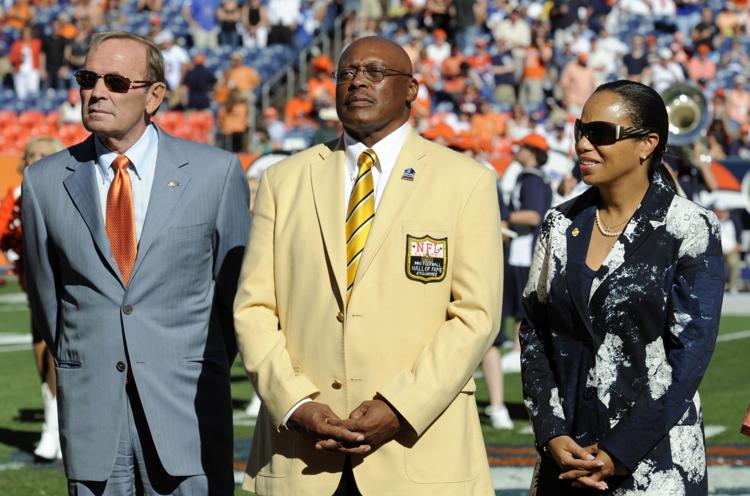 "Football, the Broncos and the NFL were a large part of his life, but nothing could surpass his love and affection for his wife DeBorah and his children, Marc, Christy and Kyra. To them and the entire Little family we extend our deepest sympathy."
"Floyd was a wonderful ambassador for the game and the Denver Broncos, carrying himself with warmth, kindness and class — always with humility and a smile."#Broncos President & CEO Joe Ellis on the passing of @ProFootballHOF RB Floyd Little: pic.twitter.com/uM6SvDnx2p

— Denver Broncos (@Broncos) January 2, 2021
During his career from 1967-75, he totaled 6,323 yards and 43 touchdowns on the ground, while also catching 215 passes for 2,418 yards and nine touchdowns. He was selected to two AFL All-Star games, three AFC-NFC Pro Bowls and was named All-AFL/NFL twice. He was inducted into the Pro Football Hall of Fame as a part of the 2010 class.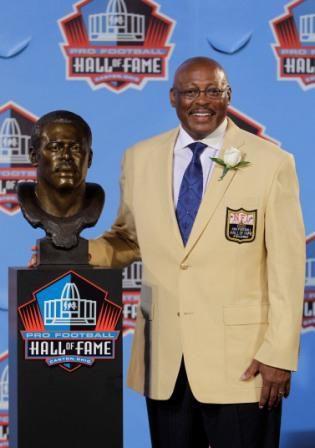 "Floyd Little was a true hero of the game. He was a man of great integrity, passion and courage," said David Baker, president and CEO of the Hall of Fame. "His contributions off the field were even greater than his amazing accomplishments he did on it. Floyd's smile, heart and character epitomized what it meant to have a Hall of Fame life. Our thoughts and prayers are with Floyd's wife, DeBorah, and their entire family. We will forever keep his legacy alive to serve as inspiration for future generations. The Hall of Fame flag will be flown at half-staff in Floyd's memory."
In May, it was made public that Little was fighting cell cancer. And on Nov. 21, Little's former Syracuse teammate, Pat Killorin, shared that Little had been placed in hospice. 
The Broncos played that same day, beating the Dolphins and sending a game ball to Little. 
"One of the all-time greats in Broncos history," Fangio said after the game, "old No. 44, I remember as a kid growing up — I was an Eagles fan growing up — but from afar I was a Floyd Little fan, too."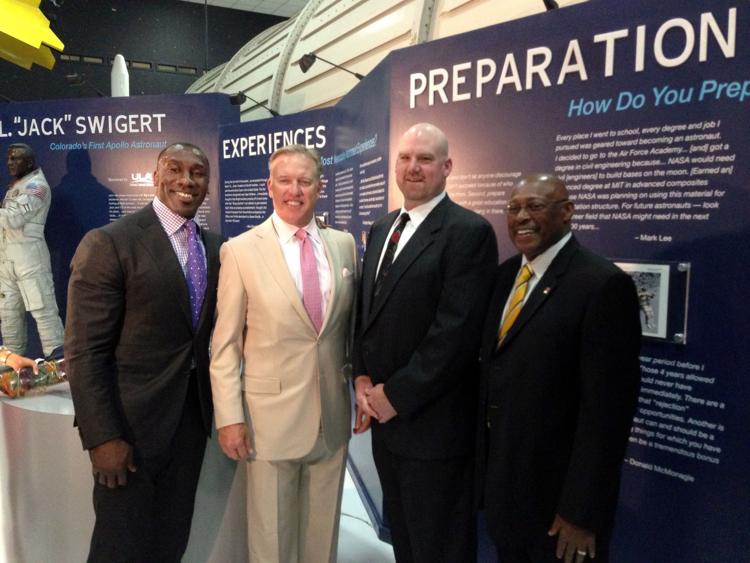 While Little will be remembered widely for his play on the field, it was the man he was off it that those who knew him best speak of first. Even all the way up to his death. 
"Even after his retirement, Floyd was a wonderful ambassador for the game and the Denver Broncos, carrying himself with warmth, kindness and class — always with humility and a smile," Ellis said. "In recent months, he faced his cancer diagnosis with the same grit and determination that defined his incredible playing career. On behalf of the Broncos, we extend our deepest condolences to Floyd's wife, DeBorah, the entire Little family, his many fans and all of his loved ones."