CENTENNIAL • For the first time since being hired in February, Sean Payton was out on the practice field in full Broncos gear for this weekend's three-day rookie minicamp.
There are nearly 60 players in Denver, including 20 drafted players and undrafted free agents, 22 rookie tryouts and a handful of veteran players eligible to participate.
"I'm familiar with really trying to create a minicamp feel," Payton said. "For me, my biggest fear is that somebody that's out here for three days ends up somewhere else playing well. So (we're) really trying to look at everyone, not just the draft picks, but the guys that are here for three days."
There were no Broncos logos on the players' helmets at Saturday's practice open to the media, but that means little to Payton, who finally has the chance to do some on-field evaluation at Dove Valley.
"Once they get here, there's a (piece of) tape on their helmets with their name (on it) and now we just go by what we see. ... How they got here, at this point, is of no importance to us," Payton said.
But there was plenty of news beyond the rookie minicamp on Saturday. Here are a few highlights:
Williams expected to be ready for training camp
One of the biggest playmakers in Denver may be ready to return sooner than expected.
After a significant knee injury ended Javonte Williams' season in Week 4 against the Raiders last year, it was uncertain at what point he'd be able to return.
But the rehab is going well for the talented running back, Payton said, and there's even a good chance he won't need to go on the physically unable to perform (PUP) list at the start of training camp.
"We expect him to be ready for the start of training camp and that's good news," Payton said. "... In the meantime, the rest of these guys we're looking at closely."
The Broncos have already beefed up their running back room this offseason by signing Samaje Perine, who spent the past three seasons with the Bengals and is someone the team views as an "every-down back."
"We signed him because we knew he was durable, reliable," Payton said. "We felt like we got another solid runner. There's a lot of things he does well."
Still, there may be no bigger addition to Denver's offense this season than a healthy Williams, who rushed for over 900 yards and four touchdowns as a rookie in 2021.
Joint practices likely before last preseason game
Joint practices in training camp have become a much bigger deal in the NFL in recent years, with some teams even using them as the best chance to see their starters against opposing players before the regular season.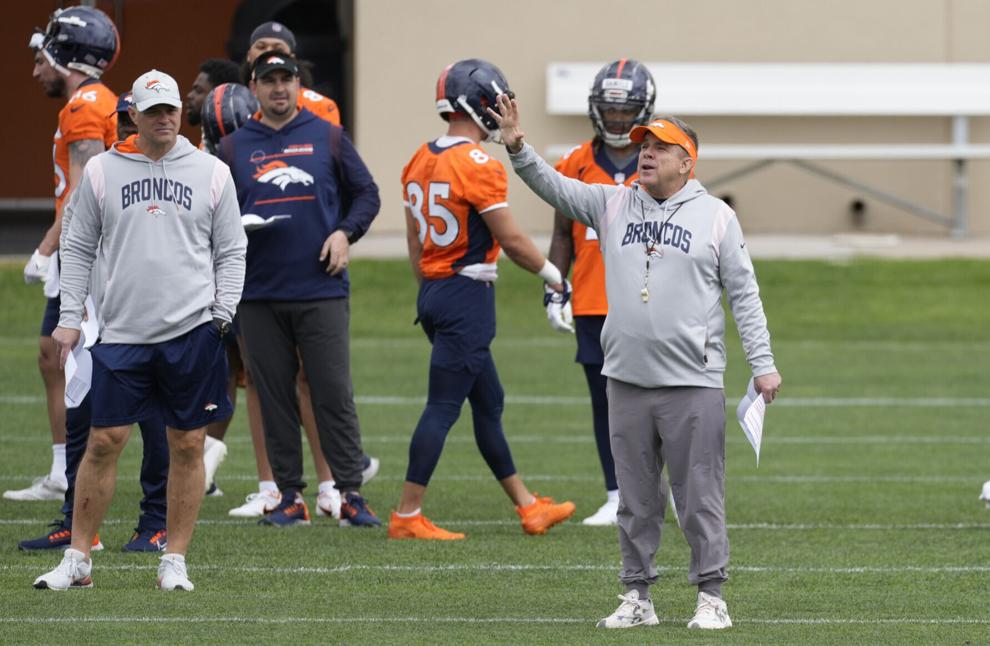 The Broncos held joint practices with the Cowboys last year ahead of the team's first preseason game and this year, Payton expects the team to practice with the Rams ahead of Denver's lone home preseason game on Aug. 26.
"(Rams coach) Sean (McVay) and I have talked," Payton said. "Obviously, the ownership groups are connected. There's been no announcement made, but our hopes and goal is to have a chance to practice here."
DiNucci gets a look after XFL season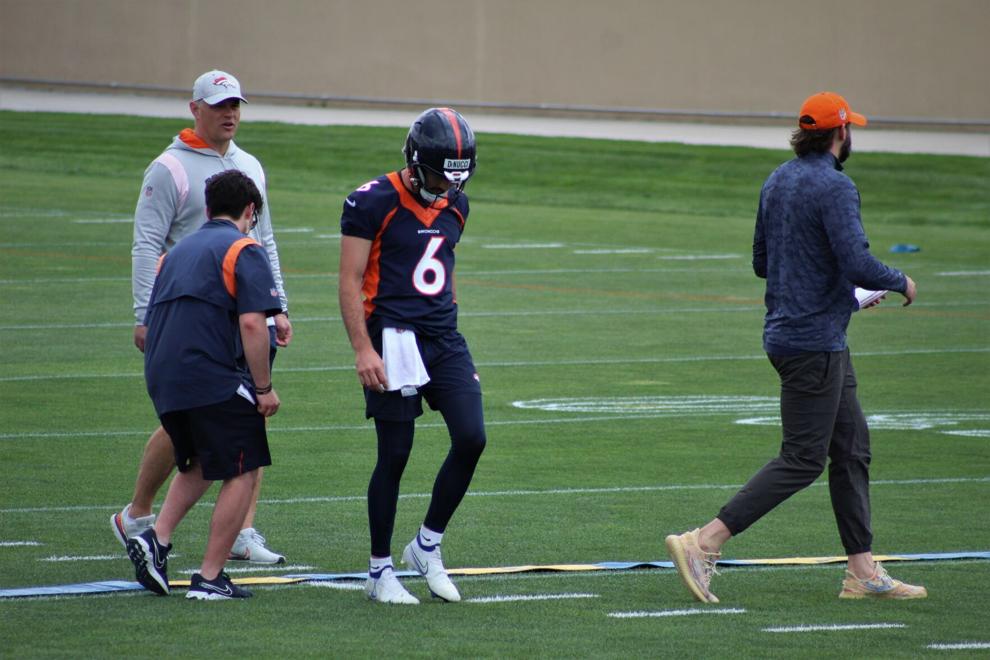 The XFL's top passer is just grateful to be back in an NFL locker room.
Former Pitt and James Madison quarterback Ben DiNucci, who spent two seasons with the Cowboys before being released prior to last season, is one of five players on a pro tryout at this weekend's Broncos minicamp after throwing for over 3,000 yards in 11 games with the Seattle Sea Dragons in the XFL.
"For me, it's all about reps," DiNucci said. "The thing about (being a) backup quarterback, especially in this league, is reps are hard to come by. The past few preseasons, I got maybe a few quarters here and there. For me, a second opportunity is awesome.
"I realize this might be my last chance at this thing. Really just rewarding for me to see all the hard work pay off and be up here this weekend."
DiNucci was involved in one of the highlight plays of the day, only not in the way he'd like: He was intercepted by third-round draft pick Drew Sanders during a 7-on-7 period right in front of Payton and team CEO Greg Penner.
"He told me I'd have a job at Walmart working if football doesn't work out — so a good laugh," DiNucci said.
Former Mines WR enjoying opportunity 
There are plenty of local stars getting a chance to prove themselves this weekend, even a handful from Colorado's Division II scene.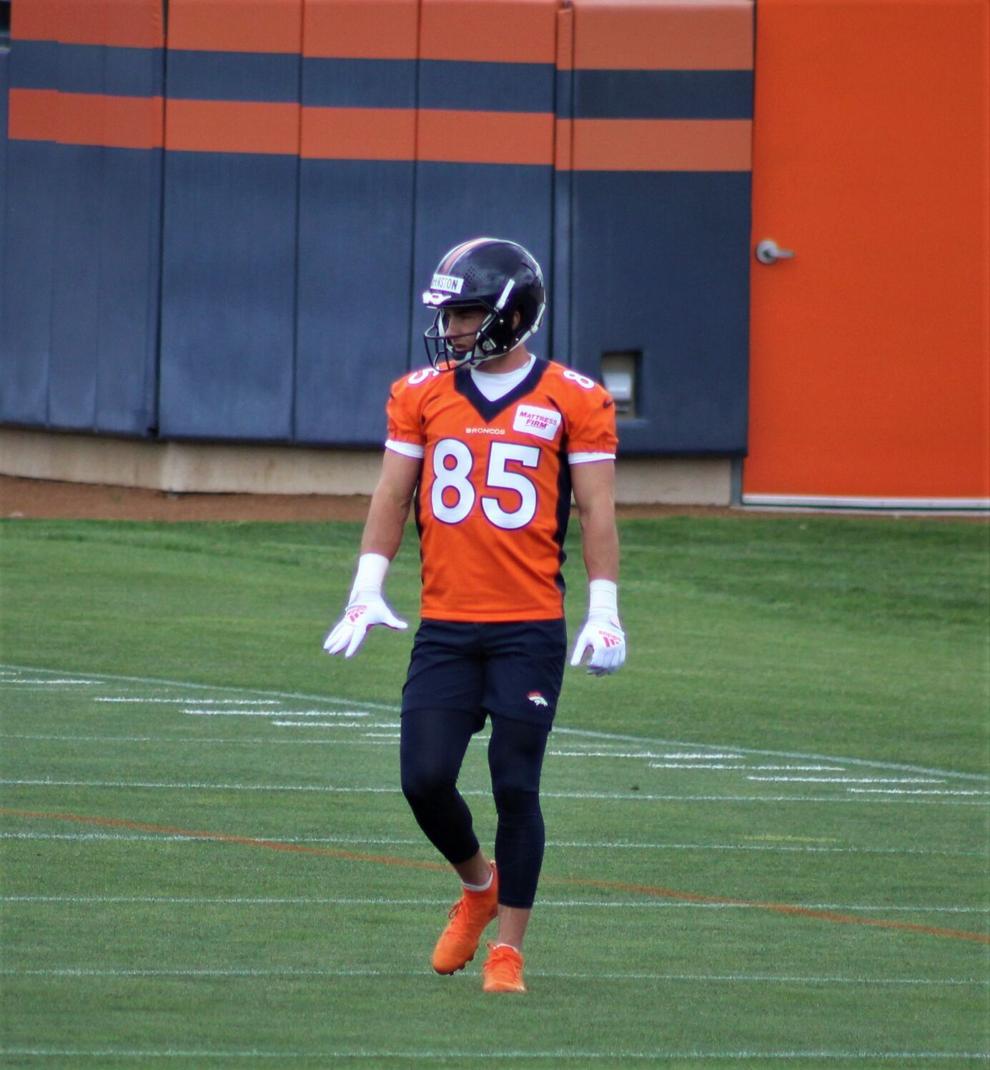 Former Colorado School of Mines wide receiver Josh Johnston is one of 22 rookie tryout players after helping the Orediggers go all the way to the D-II national championship game this past season.
Johnston was Mines' second-leading receiver in 2023, racking up nearly 1,400 yards and 13 touchdowns in 16 games.
"It's just really exciting; a lot of nerves obviously," Johnston told The Denver Gazette. "Just trying to calm down and play football like I always have. It's been awesome, just a great experience with guys from all over the country and just competing, trying to learn the playbook and contribute as best I can."