A dropped touchdown, an interception, a fumble, an untimely penalty… where to begin.
An Air Force team that has been so adept at avoiding self-inflicted wounds made just a few too many to topple a ranked team as No. 22 San Diego State escaped Falcon Stadium with a 20-14 victory on Saturday night.
"It's football," Air Force coach Troy Calhoun said. "Part of playing football. Really, a credit to them."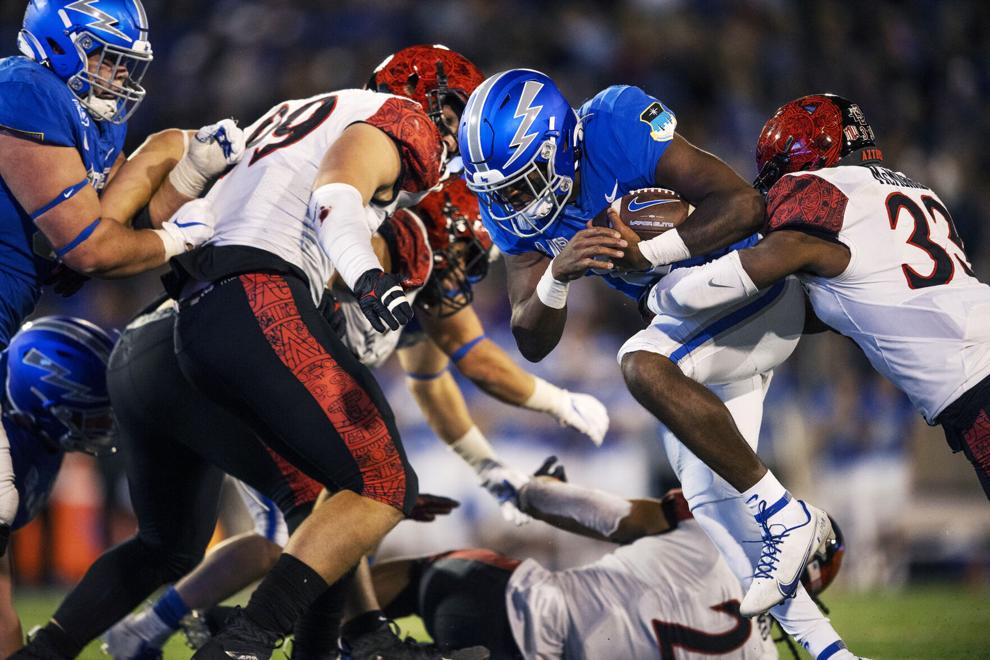 Perhaps that's the logical place to start. The Aztecs (7-0, 3-0 Mountain West) were every bit as good as advertised. The nation's No. 1 rushing defense limited Air Force to 192 yards and 4.0 yards per carry, forced two turnovers and gained another turnover with a fourth down stop on the Falcons' side of the field. Those three swings led to 13 points for the Aztecs, and they went up 20-0 when the offense marched 75 yards on seven plays to open the second half.
And on special teams, San Diego State punter/kicker Matt Araiza changed field position with punts of 81 and 67 yards.
Still, Air Force (6-2, 3-2) was right there.
Micah Davis was wide open past the San Diego State secondary when quarterback Haaziq Daniels put a deep pass right in his hands. And he couldn't hold onto it.
Davis eventually left the game with a collarbone injury that will sideline him for the remainder of the season, a source told The Gazette.
After Daniels left with an injury and Warren Bryan came on in relief and led a pair of touchdown-scoring drives, the Falcons took possession on their 13-yard line with 2:18 remaining and a six-point deficit.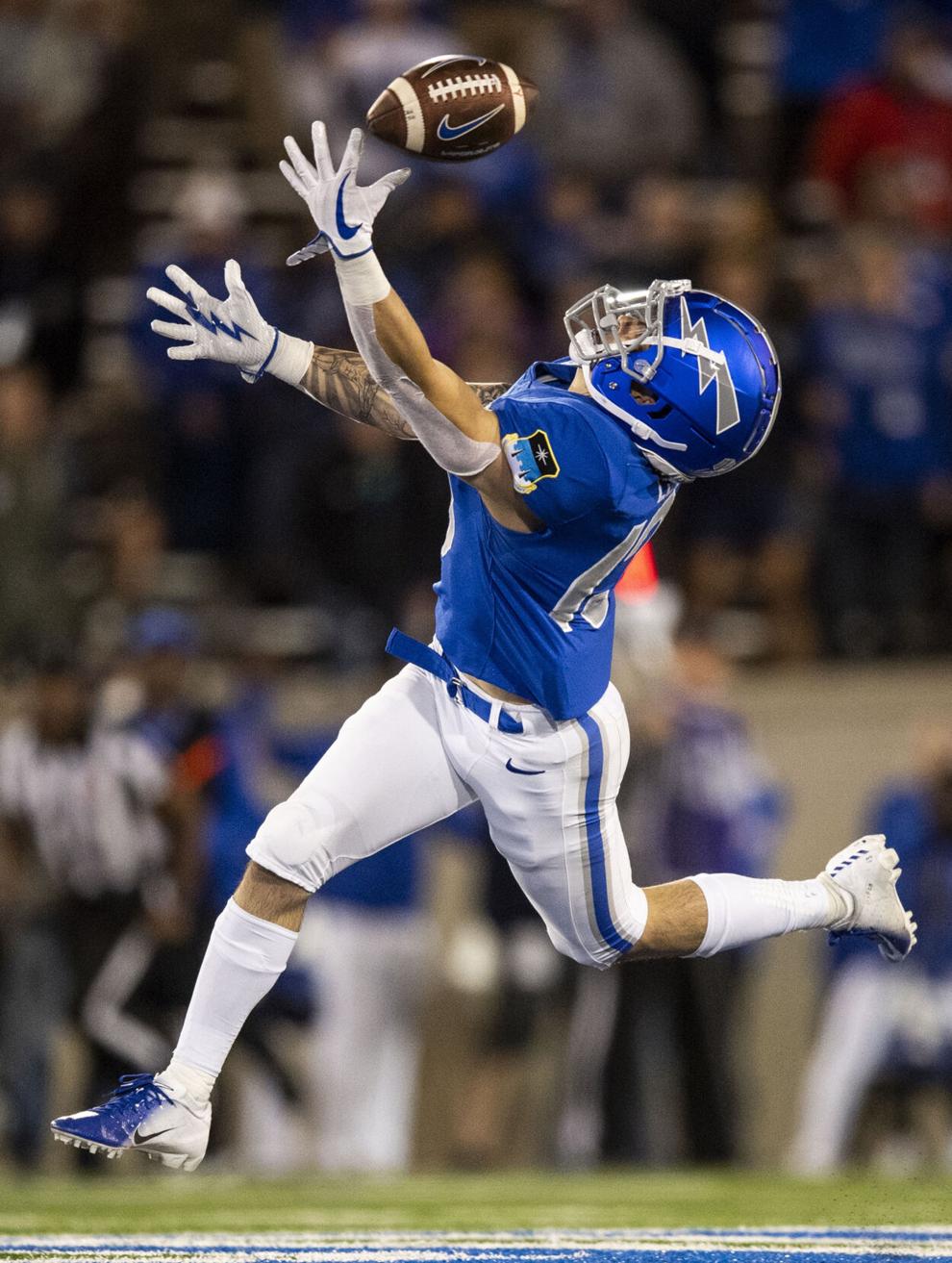 On the first play, the ball was narrowly thrown past an open Brandon Lewis – a speedy San Diego native who came inches from a potential game-winner against his hometown team. The next pass sailed over Jake Spiewak.
"I wish you could go back and change it, but it kind of is what it is," said Bryan, who was noticeably limping on the final drive but wouldn't offer that as an excuse. "You've kind of got to take it on the chin and suck it up. If I get the opportunity again soon anytime, you've got to take advantage of that opportunity next time."
On fourth down, the Falcons completed a pass beyond the first-down marker, but the play was called back for a chop block. Facing a fourth-and-15 situation, they opted to punt from their end zone with 1:40 remaining and two timeouts left.
Calhoun said he figured that with a stop, the Falcons would get the ball back with about 40 seconds remaining and no timeouts. He also recalled how close his team had come to blocking several punts. All that considered, he said "maybe that was our best shot."
"If it doesn't work, you're wrong as a coach," Calhoun said.
San Diego State picked up a first down and was able to take a knee to finish the game.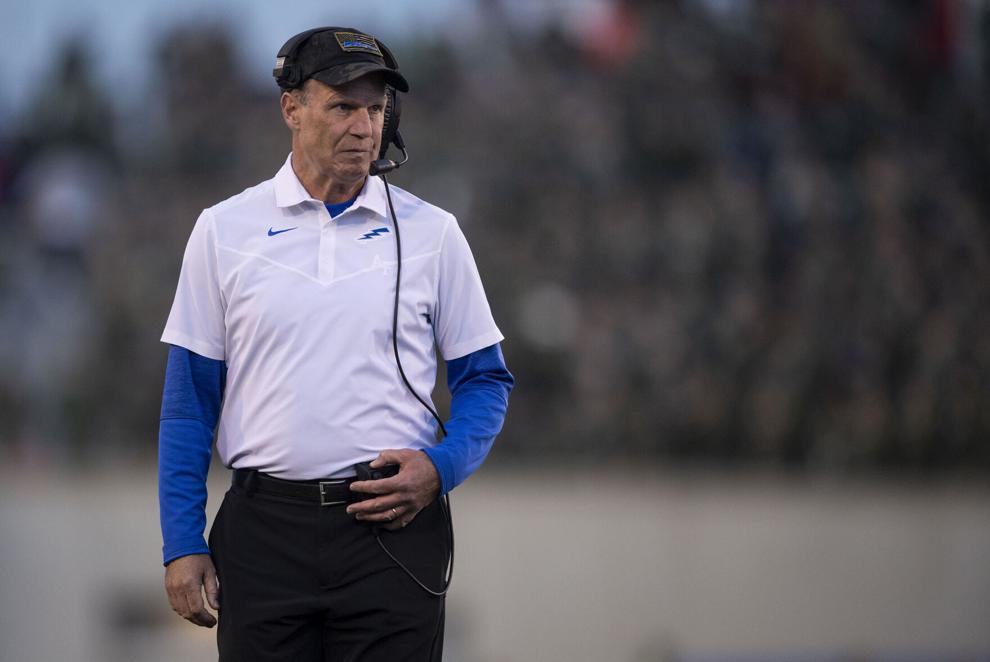 "I trust coach Calhoun 100 percent," said tight end Dalton King, who caught his first-career touchdown pass in the third quarter on a play that was initially ruled a touchdown, then changed to an incomplete pass, and then overturned by the replay booth. "He's the smartest football IQ man I've ever been around. I trust him 100 percent."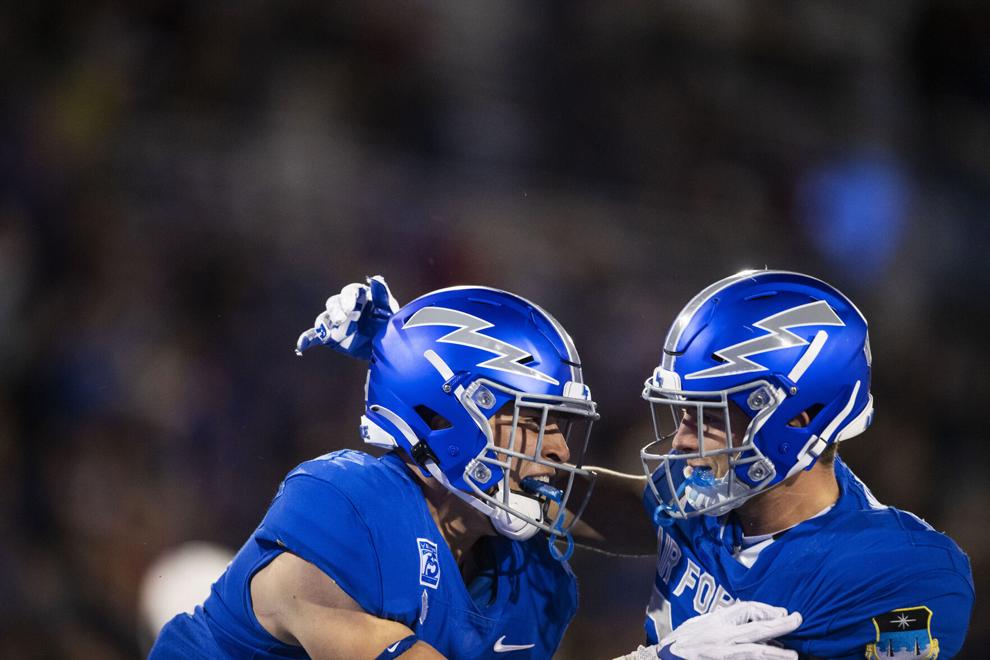 Air Force went 4 of 16 on third down, completed just 5-of-15 passes and had just one play from scrimmage longer than 16 yards. But despite all that, the Falcons were perhaps a play away from knocking off a ranked team.
"I think the overall difference was too many mistakes on our part," defensive tackle Jordan Jackson said. "They're a great team, and when you're going against a great team you can't really afford to make mistakes like we did and I think that was the deciding factor tonight.