Christmas came early for Tyree Taylor, but it came long before he received the most ideal news regarding Air Force's bowl game.
Tyree, the father of Air Force sophomore safety Trey Taylor, played linebacker for Southern Methodist University in the late 1990s and still lives in the Dallas area in Frisco, Texas. So he was elated when he received word the Falcons (9-3) were playing against Louisville (6-6) in the First Responders Bowl on Tuesday at SMU's Gerald J. Ford Stadium.
"I love the fact that it's right here in our backyard," Tyree said.
This is all bonus territory for the dad who used to take the piles of mail Trey would receive as a three-star recruit and position Air Force on top.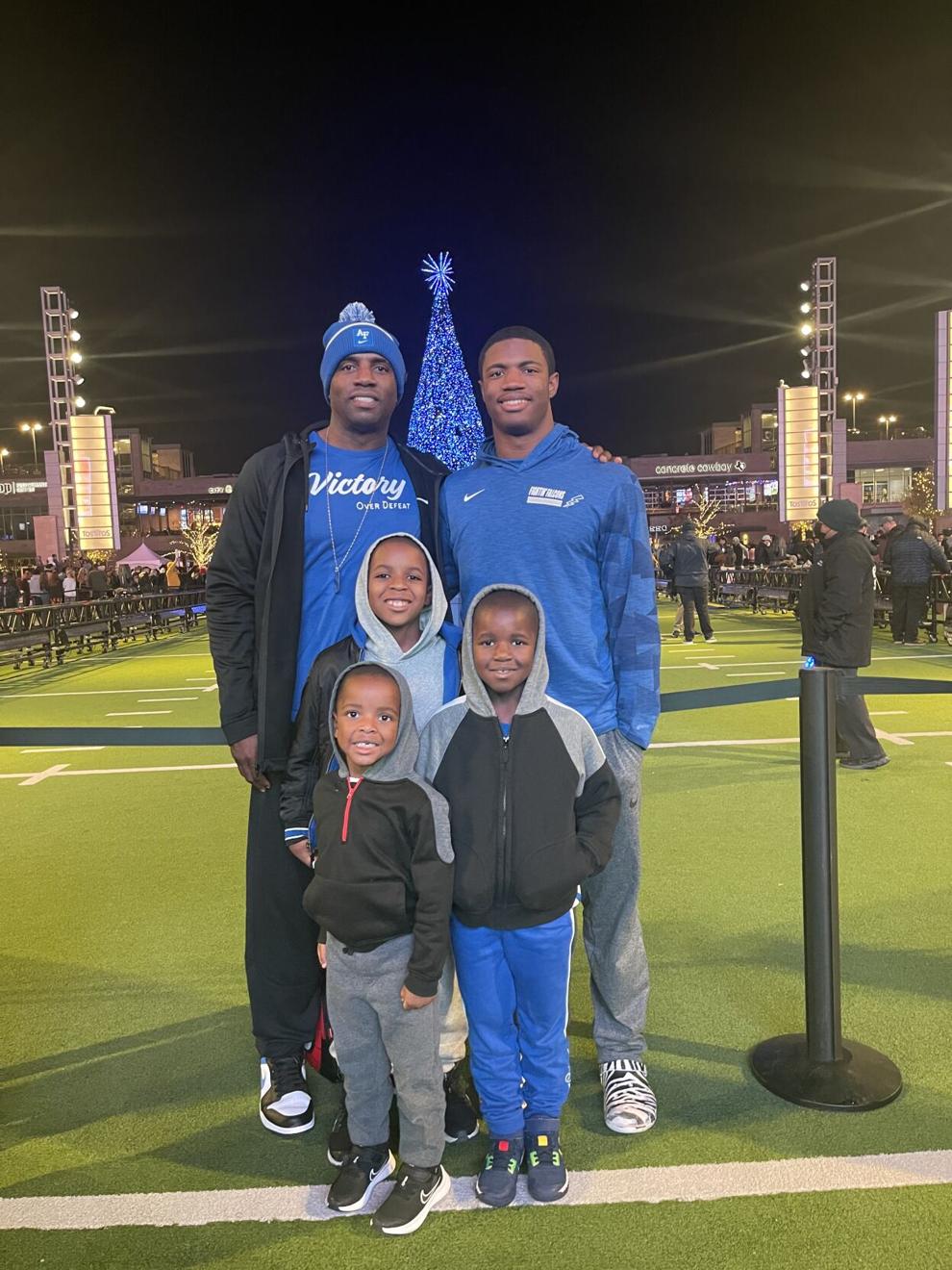 "It's just alphabetical order," Tyree would say; not entirely lying.
Tyree's desire for his son to play at Air Force predated the son. SMU played at Air Force in 1998 and Tyree never forgot the snowcapped mountains, the high elevation that psyched out his teammates and left him wondering if he should get oxygen at halftime, and the dominance of a Falcons team that beat the Mustangs 31-7 that day and finished the season ranked 13th in the nation.
On the flight home, Tyree remembered asking an SMU teammate who had left the Air Force prep school why he would leave that for SMU.
All that stuck with him when his son was recruited.
"It's the trifecta," he said. "You get to get a world-class education. You get to serve the country. And then you get to play high-level D1 football in the Mountain West conference, which I think is underrated.
"If I had to do it all over again and I had similar offers, I would have gone to Air Force, and I wanted that for Trey."
A by-the-numbers preview of Tuesday's game.  
Trey obviously ended up at Air Force, opting for the academy over offers from programs like Army, Liberty, North Texas and all eight Ivy League schools. Despite missing three games with an illness at the start of the season, Taylor ranks third on the Falcons with 32 tackles (including a sack) and he had an interception, four passes defended and a forced fumble.
"I think the sky's the limit for him, to be honest," senior safety Corvan Taylor said of Trey Taylor early in the season.
But Trey's dad is most pleased by what he's seen off the field.
"Trey's always been kind of mature and level-headed, but he came back as a man," said Tyree, who had Trey at home for several days before dropping him off with the team around noon Thursday .
During his time at home, Trey fielded calls from friends who were also back from college and wanted to hang out. He opted against it, wanting to take in time with his family, including three younger half-brothers — ages 8, 6 and 4 — who idolize him.
His father knows this is the impact of the Air Force experience.
"You talk to Trey now, he knows this is the best move he could have made. By far," Tyree said. "He knows this is the perfect place for him. That's all I wanted for him, was for him to just get there and make that 40-year decision and not a four-year decision, and he did and he's loving it. And we're loving it."
As for the game itself, it won't technically be held on Tyree's former home field. SMU was in the process of replacing its old stadium while Tyree was playing, so his games took place in the Cotton Bowl. He was a team captain and part of the program's first winning season since it was given the "death penalty" by the NCAA for violations in the 1980s, and he has longed joked that his hard work helped build Ford Stadium. A brick in the facility carries his name.
But Tyree won't have any issues wearing Air Force blue in the stadium, and that would be the case even if the Falcons were playing the Mustangs instead of the Cardinals.
"If Air Force was playing SMU," Tyree said, "there's no doubt about it, I'm cheering for Air Force."