Kyle Westmoreland sat crouched down in the clubhouse at Victoria National Golf Club on Sept. 4, 2022, more nervous than he'd ever been.
An Air Force graduate, Westmoreland was one of 45 golfers competing to earn their PGA Tour cards on the fourth day of the Korn Ferry Tour Championship in Newburgh, Indiana.
Twenty-five spots were up for grabs that day. And as part of the second group to tee off, Westmoreland was one of the first golfers to finish his round.
It became a waiting game: Westmoreland had to sit for a few hours before finding out whether he earned his card.
"You're just watching chaos as the other players finish their rounds," Westmoreland said.
Westmoreland wanted to leave the premises to grab lunch and numb the stress associated with the waiting game. But Korn Ferry Tour advisors requested he stay in the clubhouse.
"I had to stay, live on the edge for a couple of hours as they were feeding us the info and seeing the chaos that is the Korn Ferry Tour Championship," Westmoreland said.
Helping to some degree, Westmoreland's wife, Erin, and other family members were in the clubhouse, keeping him company.
"If they weren't around, I would've been pulling my hair out," Westmoreland said. "I kind of just hung out with them, and kind of kept it in perspective like 'Hey, if it works out great; if not, I have a great group that will be back to try and do it next year.'"
Even so, Westmoreland had to periodically change his scenery to relax.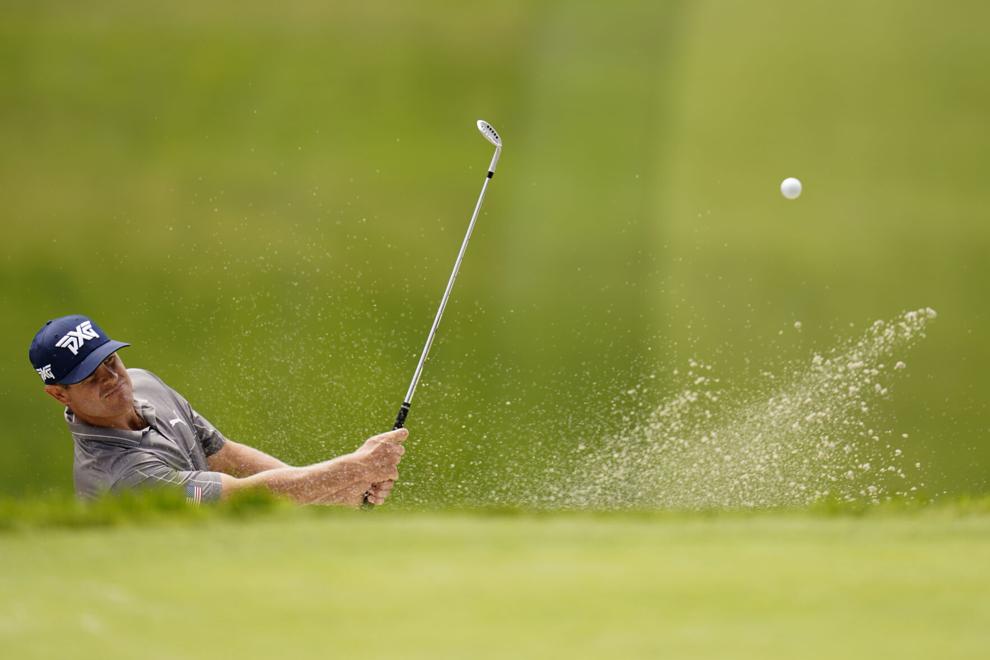 "There was a little while where I went into the locker room, showered and kind of just hung out on my own," Westmoreland said. "It was better to do that and get rid of the phone for a while."
As more and more groups finished, Westmoreland became more anxious.
Some of the finishers stayed behind him, while others jumped him in the leaderboard. Westmoreland said the tour provided live updates for every golfer once they finished each hole.
Finally, every competitor finished his round, and Westmoreland earned his card: He was the 25th-place finisher out of the 25 PGA Tour cards given out.
The 30-year-old golfer (at the time) became the first Air Force graduate to earn his PGA Tour card.
Westmoreland's sense of relief was overwhelming, and he felt 20 pounds lighter as his stress evaporated.
"It was great," Westmoreland said. " I'm thankful to end up on this side of it and be chasing golf balls on the (PGA Tour)."
Cadet on the course
Long before that nerve-wracking day, Westmoreland was a standout for Air Force's golf team.
Westmoreland won four tournaments while at the academy and earned Male Athlete of the Year honors in 2014, his final year of college golf. That season, he placed fourth at the Mountain West Conference Championships and competed in the NCAA Regionals.
Seeing his success, Westmoreland applied to defer his service commitment. The Air Force declined the request.
Westmoreland was initially supposed to serve in Boston, Massachusetts. Boston's climate isn't exactly conducive to chasing golf dreams, so he opted to pursue a different base.
When Westmoreland graduated, cadets were still allowed to trade assignments with each other. So a friend of his, who badly wanted to go to Boston, swapped his base — Joint Base Charleston in Charleston, South Carolina — with Westmoreland.
Westmoreland was able to juggle his Air Force duties, which primarily entailed serving as a finance officer, with regular golf at this coastal locale.
A couple of his close friends were assistant coaches for College of Charleston, a Division I program within the city. Westmoreland often played with the assistants, sometimes even competing in "fun" games with the student-athletes.
"I played with them as much as I could — almost every weekend," Westmoreland said. "That group was awesome, and it gave me a place to compete."
He also found time to play in Monday qualifier tournaments during days of leave throughout the year. And in summers, Westmoreland played in a handful of four-day professional tournaments.
Cadets are granted 30 days of leave throughout the year, and Westmoreland used almost every one of those to golf.
"It was great to dip my toes in the water and see what the competition's like out there and then move on and figure out what I need to get better at," Westmoreland said.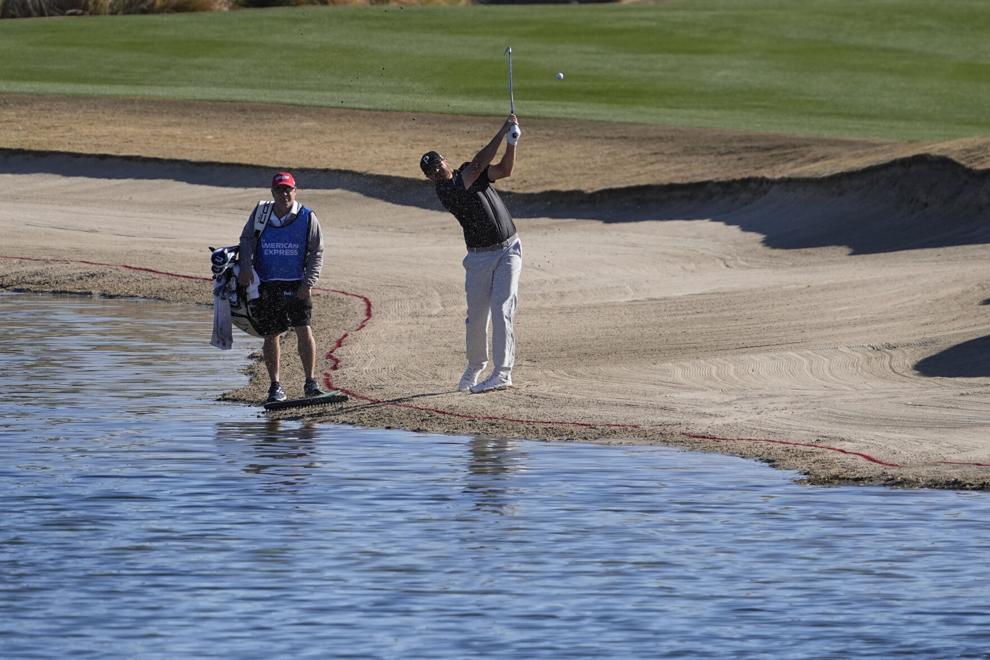 After a four-year stint in Charleston, Westmoreland returned to Colorado Springs, where he served as a combatives instructor at the academy. Similar to his stop in Charleston, Westmoreland played rounds frequently and utilized Air Force's indoor practice facility.
In 2019, Westmoreland officially fulfilled his commitment to the Air Force and started competing regularly.
He began in qualifying school before reaching the Korn Ferry Tour and, eventually, the PGA Tour.
While playing in other tours, Westmoreland qualified for five PGA Tour events. He became the first Air Force graduate to not only reach, but make the cut at the U.S. Open in 2021.
Becoming an ace
Wind gusts and tough pin placement didn't deter Westmoreland from collecting one of his most prized honors on Jan. 25.
Standing at the 16th tee box at Torrey Pines South at the Farmers Insurance Open, Westmoreland hurled an iron into his ball, which flew up and forward rapidly toward the green.
Off the tee, Westmoreland knew it was good. But with gusts howling on the ocean-side course and a peculiar front-of-green pin placement, Westmoreland still didn't know where his shot would land.
He would have never predicted what happened next.
The ball landed just one yard behind the hole, bounced backwards and dunked directly into the cup for the ace.
It was Westmoreland's first hole in one.
"It was awesome for it to finally happen," Westmoreland said. "The chances of getting to the PGA Tour and not having an ace are probably very slim. But I managed to do it, so I'm glad to get that goose-egg number off."
A grin from ear to ear stuck on Westmoreland's face for a good minute after the shot fell, as the golfer high-fived every other golfer and caddie in his group.
It's a moment he's gotten to relive since then, too. The hole had dozens of cameras set up, giving a viewpoint of the ace from nearly every angle.
"Most people's hole in ones don't get filmed," Westmoreland said. "The ace was definitely a highlight — definitely my biggest social media highlight ever."
In addition to the ace, Westmoreland notes birdies on tough holes and surging on back-nines to make the cut.
But overall, Westmoreland isn't pleased with how he's played.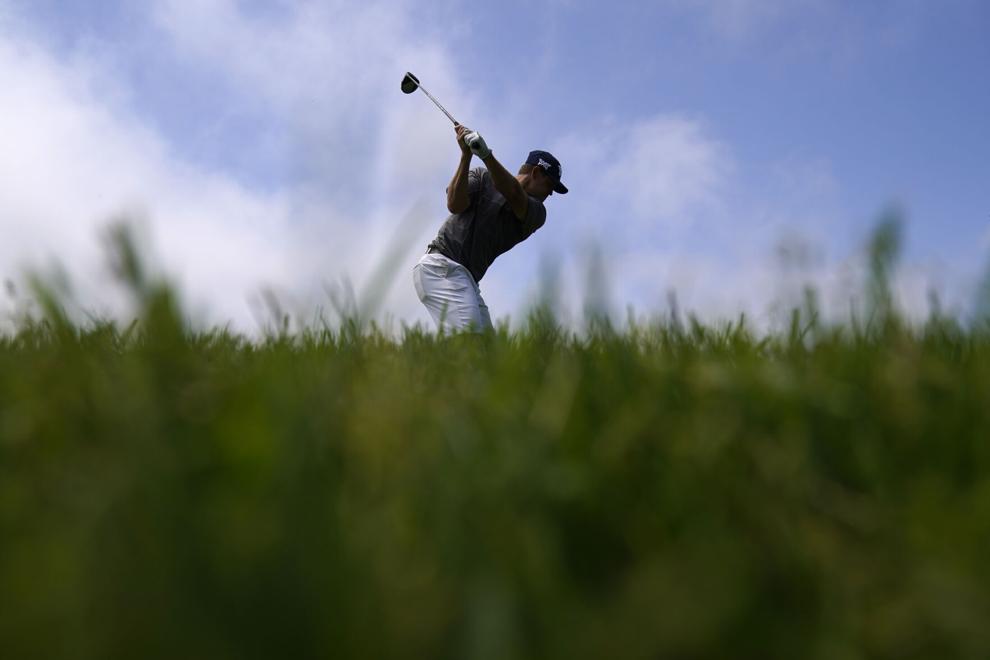 In his first full PGA Tour season, Westmoreland has made five cuts and missed 10. His best finish was at the Houston Open in November 2022 when he finished tied for 27th, and he's currently 174th in the FedEx Cup standings and 549th in the Official World Golf Rankings.
"It's been a fantastic growing experience," Westmoreland said. "To be honest, I haven't performed to my expectation. However, I think every week you kind of play the long game out here."
The PGA Tour also made it more difficult for golfers to retain their cards this year.
Only the top 70 golfers in the FedEx Cup standings will automatically keep their PGA Tour statuses. From there, the outside golfers will compete in various end-of-season events with hopes of retaining their cards.
Even with the increased level of difficulty and Westmoreland not yet playing to his liking, the golfer is confident he can soar up the standings.
It only takes a few good rounds.
"All it takes is a week," Westmoreland said.
Regardless of how his next few months on the PGA Tour go, it has already been an unforgettable experience for Westmoreland.
As the first Air Force graduate to earn his PGA Tour card, Westmoreland has already cemented his legacy at the academy. Plus, between his ace and a handful of respectable finishes, Westmoreland has shown resilience and that he belongs playing alongside the world's best golfers.
Every week he steps onto the tee box, it's like Westmoreland's living a dream.
"Every week's a great opportunity, and I still feel very grateful to be out here and chasing golf balls for a living," Westmoreland said. "You try to get better, try to learn the courses better, try to get better at your routine, process and try to see how well you can execute every weekend."