In addition to a white-gold class ring, the Air Force rifle team's Peter Fiori and Jordan Williams wouldn't mind acquiring some accessories featuring the Olympic rings.
If they make it to the Olympics, they'd be part of a bigger tradition. In the most recent Summer Games, Air Force's David Higgins made the U.S. Olympic smallbore team. Head coach Launi Meili encourages these individual pursuits, herself a former Olympian. She won gold in smallbore in Barcelona in 1992.
"As much as we love college, we hope they aspire to that," Meili said. "That's where the rubber hits the road."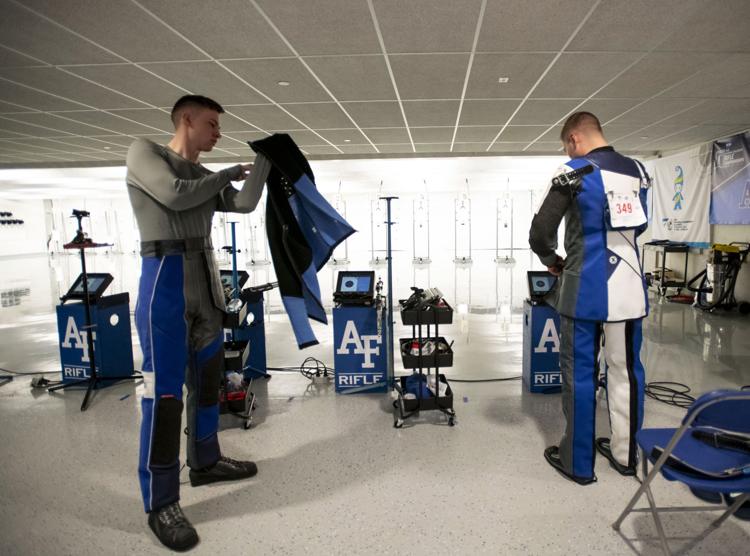 Both Fiori and team captain Logan Ogden grew up within three hours of West Point, N.Y. but opted against Army. Williams, a Doherty graduate, had designs on getting out of his home state as well, but the only Springs native on the team, who honed his skills at the Olympic Training Center, eventually realized staying close was right for him.
Sophomore Fiori has come a long way from the six-year-old shooting clay discs in his back yard. In his first season with the Falcons he was named first-team smallbore and second-team air rifle All-American.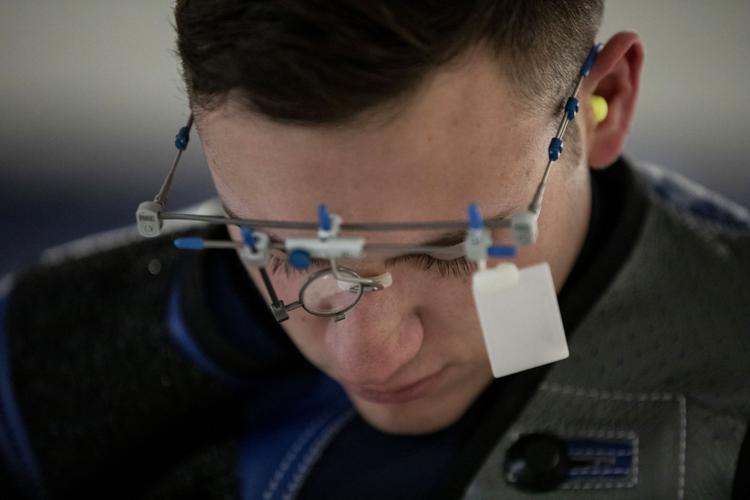 Meili said he probably came in with 10,000 hours of training, and it shows. Now he's "knocking on the door to making the Olympic team."
"It is a more challenging road to make it to the Olympic team through an academy," the coach said, with all the time demands. But she said Fiori has become a stronger standing shooter since he arrived.
Fiori said he, Ogden and Williams competed in the first of two qualifying matches for air rifle at the OTC in December. Fiori also competed in smallbore in Fort Benning, Ga. He said he's in third place going into the next match - "pretty good position" - but they only take the top two, with no alternate.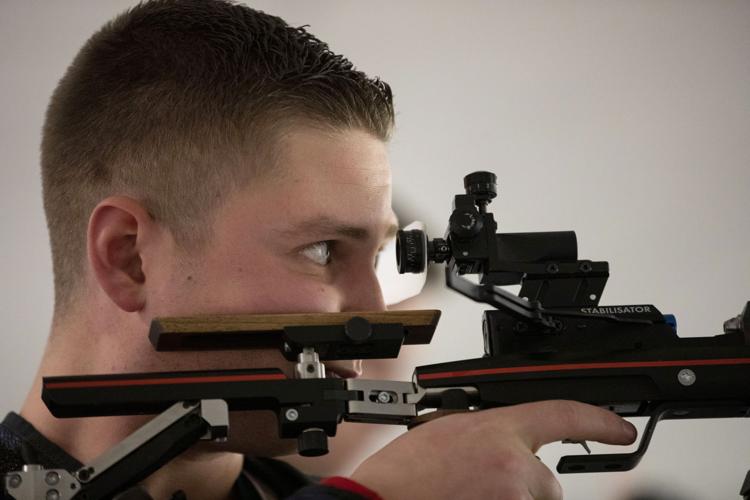 "It's a high-profile match, a very stressful match," Fiori said of the first qualifier. "You just kind of have to go into it with the thinking of, it's no different from anything else."
After the qualifying match, senior Ogden changed his perspective. He's pouring his efforts into the group.
"I didn't perform the way I wanted to," Ogden said. "As team captain, my priorities have kind of shifted to building the group up, putting my own self interests aside. Ensuring that these two are prepared going into the Olympic Trials and that the team as a whole is prepared going into nationals.
"I think this year we've got a pretty good shot at finishing in a decent place for national championships."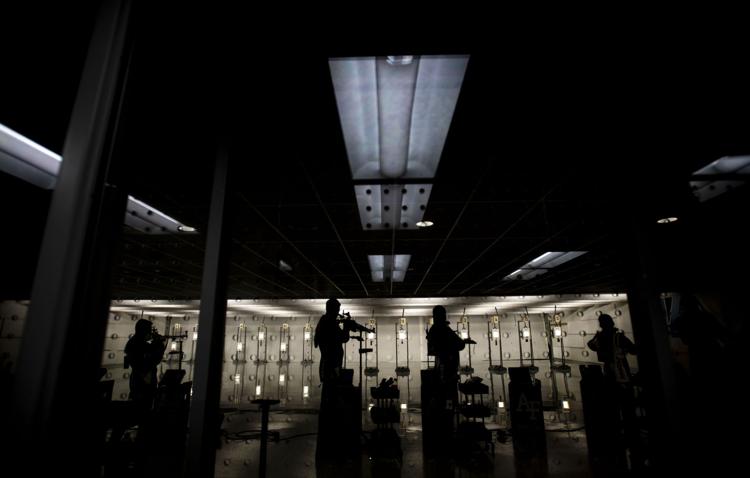 The Falcons will travel to face Akron and Ohio State next weekend and prepare for conference championships Feb. 15-16 at TCU. NCAA championships, if they make it, are at Kentucky in mid-March. Meili said each class is represented in the top five, giving the Falcons good balance as they build for the future.
Even as some turn their sights internationally, the team provides invaluable resources. The academy's facilities are top-notch. Collegiate championships provide some of the best possible preparation for bigger stages. And teammates help keep it loose.
Ogden said they have movie nights and trips up into the mountains with "fun guns" kept in a storage locker off base, where they indulge in some long-range shooting.
"It's fantastic knowing that you have upperclassmen that are by your side every step of the way," Williams said. "Yeah, there's the whole idea of no fraternization, but at the same time when you have someone that you know has your back, it's very helpful."
Fiori, whom Meili said is a two-time junior Olympic champion, is preparing for a junior world cup qualifier at the OTC alongside his Air Force commitments. Freshman Williams has aged out, making his path to the Olympics a little more complicated - and, really, simpler.
He's just focused on getting good results.
"If it goes my way, it goes my way," Williams said.
If it doesn't, there's plenty to do at Air Force.