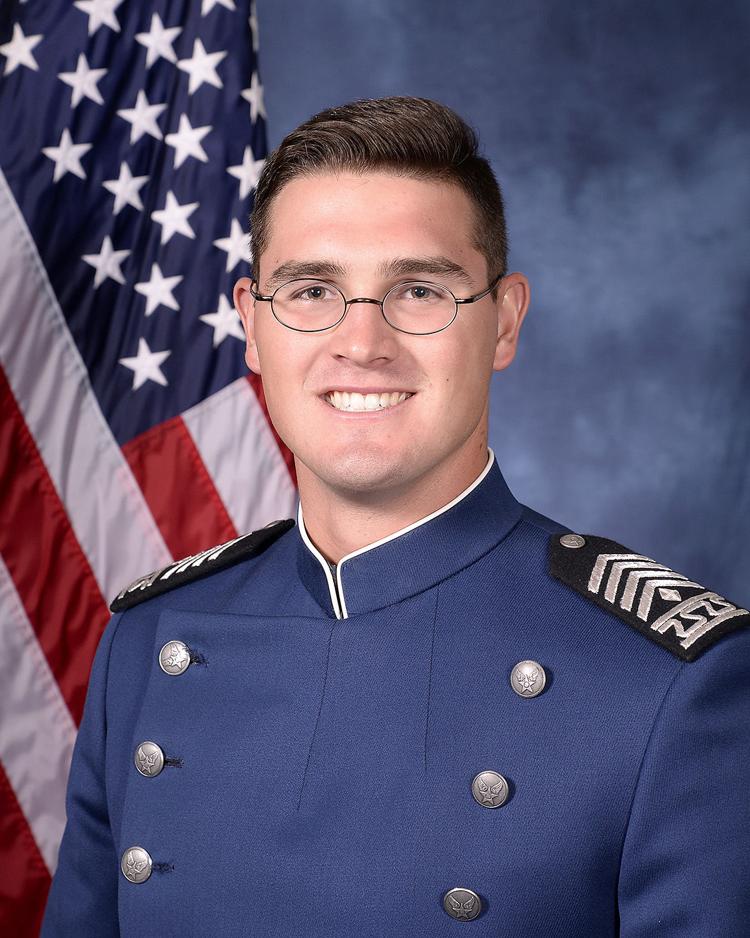 Air Force's nearly 40-year-old home run record could fall this weekend.
Slugging senior first baseman Nic Ready matched Steve Saleck at 46 home runs with a solo shot against Kansas on Wednesday. He'll have nine regular-season games, plus the Mountain West tournament to pass the mark that Saleck set from 1977-80.
The Falcons are in action this weekend at New Mexico.
Ready leads Air Force with nine home runs, 16 doubles and 36 RBIs. He's hitting .301/.348/.565.
The son of former major leaguer Randy Ready, Nic already owns Air Force's career mark in RBIs (216). He's four shy of Garrett Custon's 77 career doubles and three shy of Mike Thiessen's 294 hits.
Thiessen is the offensive coordinator for Air Force football. He (241) and baseball coach Mike Kazlausky (218) are the only Falcons ahead of Ready in all-time runs scored (178).
Gymnastics coach leaves for Cirque du Soleil
Air Force men's gymnastics coach Jeff Robinson announced Friday he is retiring from coaching at the end of the month to transition to an untitled project with Cirque du Soleil.
Robinson has spent nine years with the Falcons, including the past four as the men's head coach.
"It's been an honor and privilege to work with the cadets and outstanding staff at the Air Force Academy," Robinson said in a press release. "The time spent here has been extremely rewarding, but I'm very excited to be working with Cirque du Soleil on this new project."
Robinson saw four Falcons combine for seven NCAA All-America awards — a mark that nearly equals Air Force's All-American total from the previous 51 years – and three claim the only Mountain Pacific Sports Federation titles in program history.
Accolades for tennis, lacrosse
The Air Force women's tennis and men's lacrosse teams collected lofty accolades in recent days.
Tennis coach Kim Gidley was named Mountain West Coach of the Year after leading the Falcons to a 22-3 record. Lacrosse defenseman Brandon Jones was named Southern Conference Defensive Player of the Year.
Both teams won or shared regular-season conference titles but were eliminated in the semifinals of the conference tournament.
Hall of Fame banquet on tap
Air Force Athletics will induct its seventh Hall of Fame class Saturday, and it's a banner group.
Legendary NBA coach Gregg Popovich, wrestling coach Wayne Baughman, football All-American Chris Gizzi, volleyball standout and Rhodes Scholar Delavane Diaz, hockey All-American Eric Ehn and the 1985 Western Athletic Conference champion football team will be inducted.
Popovich will not be in attendance at the 6:30 p.m. event at Arnold Hall Ballroom, but will send in a video acceptance.