Many of us are used to going home for the holidays. When we arrive, we're used to Mom or Dad fixing our favorite foods; maybe having a leisurely walk with them around our childhood neighborhood, as well. However, if you arrive for a visit this holiday, and the situation isn't as you are used to seeing, it may be time to get some home care. That is often the most precious gift you can give your parents—help them stay where they want to stay—in their homes longer as they age in place. The best tidings about home care? It's often obtained with no cost to your parents or your family.
Food issues
When you know your parents love to eat certain foods and you get to the house this year and notice that the freezer is full of frozen meals and there is very little produce or favorite veggies in the crisper, you may want to have a talk with your parents. If they're not eating fresh, nutritious foods they might want to explore the idea of a home care aide. Many people have long term care (LTC) insurance that pays for someone to come in and cook—with zero out-of-pocket costs. 
Mom or dad may also be losing weight because cooking and cleaning up after meals becomes too strenuous. That's another sign to have an important conversation about getting someone in to help. 
Hygiene issues
If the seniors in your life are at all similar to the seniors in mine, you know they normally wouldn't suffer even a speck of dust to survive! So if there are issues with the home's cleanliness, you know that their mobility may be affected. Home care aides can help clean the home and even put up the holiday décor that your parents may be nervous to bring down from storage shelves or in the attic. And if you notice clothing with stains or a messier hairstyle than Mom would normally like, home care aides can get to a basement laundry room and help less mobile loved ones bathe and dress in a way that makes them feel better about themselves every day.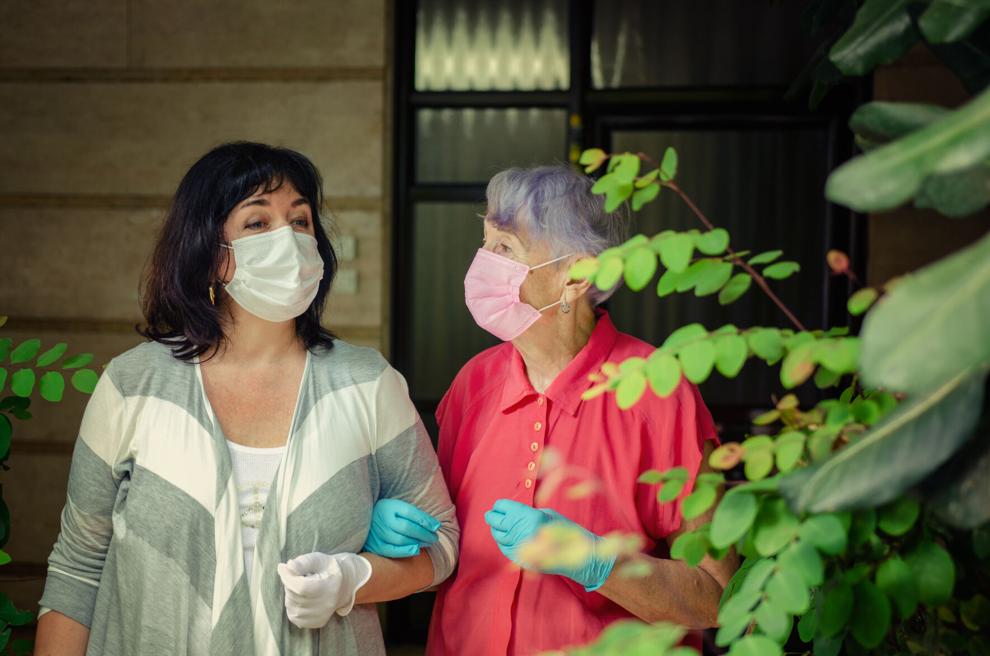 Insurance facts
"Some of the saddest moments I have had in my career are when a long term care policy owner passes and their policy zeroes out—while their surviving spouse could really use the benefit of home care and may now have to sell the home they love to get the help they need," said Ken Jenson, owner of Amada Senior Care.  Jenson will come to your parents' home and sit down with you to discuss the existing policy. There is no obligation to contract with Amada. Jenson said that many seniors will have a surprising financial resources on their LTC policy. The minute they begin to use the benefits, the premium is no longer due: Jenson has seen policies that cover 24/7 care for Mom or Dad with no out-of-pocket costs. 
Holidays are a time for joyous reunion: Yet it's often upsetting when Mom or Dad becomes frail after you haven't seen them in a while. But have the conversation you need to have about home care, emphasizing the opportunity it gifts your parents—the chance to stay comfortably at home. Home care from Amada can support bathing, cooking and cleaning at home—the only place they want to be.