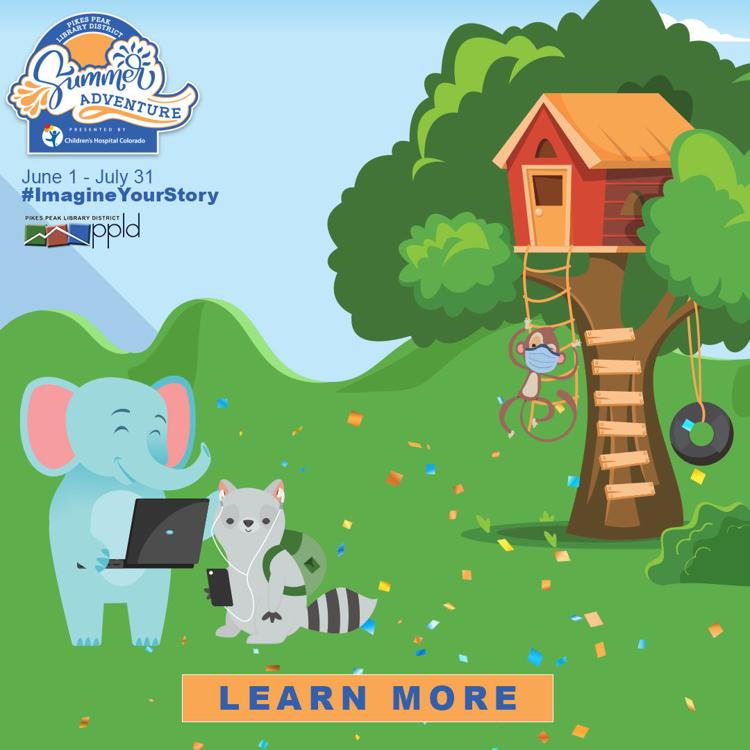 Twelve-year-old Violeta loves to read. And her game card for Pikes Peak Library District's Summer Adventure presented by Children's Hospital Colorado is clear evidence.  
Though PPLD's program began on June 1 and runs for two months until the end of July, at just a few weeks in, Violeta says she's "more than halfway" into coloring in the activity chart spaces that need filling in to complete the challenge. 
Having to stay at home due to COVID-19 has played some role in her productivity — in years past, her mom Monica says that they would mix reading with attending events at some of the library branches. From "circus guy Jim [Jackson]" to music shows to "the physics guy who [rode] a unicycle and did these crazy science shows," she says, the two would return to see them year after year. 
"I still have one song — 'Muscle and Bone' — in my head," Monica says, laughing.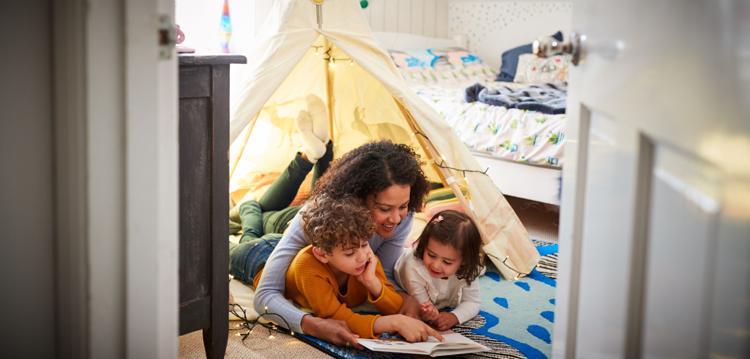 Of course it helps that mom is a devoted year-round library patron too. The first thing the family does whenever they move is head to the local district, get library cards and get involved. Monica began signing up her daughter for PPLD's summer programs when she was a baby. 
"It's just fun," Monica says. 
Violeta doesn't remember those earliest years, but she agrees with her mom. "I think it's kind of fun to see all the things I've logged, to see how many things I do every week," she says. 
Though Monica says her daughter really needs no encouragement to read, Violeta does like the prizes that come with completing the game card: "It's just kind of nice at the end to get the book."
This year's participation prizes, which vary by age group, range from crayons and colored pencils to T-shirts and, yes, books. Those who complete the entire game card — with any mix of the program's three primary activity areas of reading, imagining and moving — will be entered into a drawing to win either a KiwiCo activity crate or a Chromebook. 
Like many companies and businesses during the pandemic PPLD has transitioned as much as possible online, from providing game cards and tracking through a platform called Beanstack to providing program-themed digital backgrounds for video conferencing to offering musicians and other performers a virtual environment for the "imagine" component of Summer Adventure.
Through the end of the program (and beyond), videos available online this year through PPLD's YouTube channel for younger kids include KidsMake and KidsStem projects, a "one-woman Renaissance Faire" by Ann Lincoln, and "Joey vs. the Cry Baby," a story told by Denise Gard and her border collie Joey. Teens can try their hands at virtual Dungeons and Dragons or the family version of Cards Against Humanity, tech and origami workshops, and "Teens Eat," a cooking series.
Summer challenges are available as well. Between June 18 and July 1, kids and teens are encouraged to do some rock painting. Other art can be submitted into the PPLD Kids at Home art show, which offers students grade K-12 the opportunity to submit images of works they're producing while at home and have them displayed digitally. Any type of art is welcome, from sketches to paintings to photographs or sculptures. 
Monica and Violeta haven't been focused on logging on for those options. They're mostly both excited that the doors at PPLD are slowly cracking open again with curbside service: "We're just happy that we can get books again," says Monica, with Violeta adding, "I'm not a huge fan of e-books. I can't stare at the screen for too long. I do like real books better." 
And they're looking forward to when the doors open fully — whenever that might be — so that Violeta, who is homeschooled, can start participating again in on-site activities like those at the Educational Resource Center at East Library, a space that provides hundreds of interactive kits for kids ranging from plant cell 4-D vision models and laser games to musical instruments and foreign language flash cards.
"I think it's just fun to learn all the things they teach us," Violeta says about the ERC. "Most of it's stuff that I never would have really thought about it."
Until then, this following months will just continue to be filled with books like the Artemis Fowl fantasy series by Eoin Colfer and Victoria Forester's fantasy The Girl Who Could Fly, Violeta's favorites of the summer … so far.