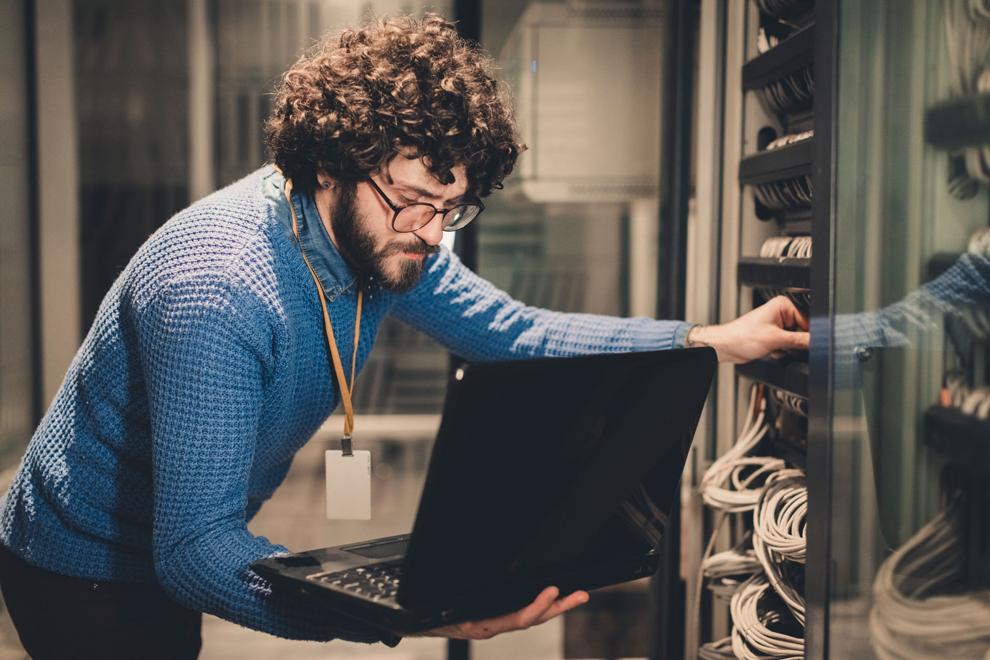 If you have a business, you must be proactive when it comes to IT support. Waiting for a tech disaster to strike is not good for any enterprise, large or small. So what is proactive IT? It is when you have software and IT professionals monitoring your networks and equipment 24 hours a day, 7 days a week, 365 days a year. This means that every time there is abnormal activity, every time there is an outage, and every time that your systems are not working to speed and capacity, your tech guy (or gal) will be notified in real-time. As a result, they will be working on the solution before you even knew there was a problem to begin with.
What is reactive IT?
Reactive IT is when you wait for a problem to strike, and react accordingly. While a good disaster recovery plan is important, it shouldn't be your only means of IT preparedness. A scenario of reactive IT is, for example, 1. There is a technical problem. 2. An undetermined amount of time later, a coworker or client notices an issue and informs you 3. You call your IT professional and describe the problem 4. They come to fix the problem. This is an extremely drawn out process in today's technological world, and it will cost you.
Why is proactive IT important?
Saves you time. IT downtime is no joke. It can last from a few minutes to several days and create huge problems for your business. Work is disrupted, clients are frustrated, and you are stressed. The quicker you can get back up and running, the better. And if you can avoid the outage altogether, even better (more attainable with a proactive IT approach).
Saves you money. As a continuation of the first point, time is money. The more time your systems are down, the more money you are losing. On average, the cost of down time is around $5,600 a minute, costing 98 percent of businesses at least $100,000 for a single hour.
Boosts productivity. We all know that when we are in momentum, we are most productive. In fact, on average it takes about 25 minutes for an employee to return to their main task at hand after an interruption. If your internet is up to speed, your staff is too.
How does proactive IT work?
24/7 monitoring. This tool detects not only problems, but potential problems. This means that it can sense when something is off or unusual, and regulate the issue before it escalates. This helps you detect early warning signs and determine the necessary solutions.
Security updates. You will always be up to date on your antivirus and firewall. When you have a proactive IT plan, the latest and best security software will always be in place. Since businesses are prime targets for new cyberattacks, it is important to always have the latest "medicine," so-to-speak, to kill it off.
Activity reports. Just because the IT side of your business is being taken care of like clockwork, that doesn't mean you have to be kept in the dark. Your tech professionals will provide you a detailed IT report so you know how your servers and equipment are doing behind the scenes, and if anything is in need of replacement.
Personalized care. Think about it, you go to the doctor and dentist for checkups, right? This same preventative care should be applied when it comes to the most vital system of your business - technology. Your IT team are doctors of the tech world, keeping your business healthy and happy.
If you want to learn how your company can be more proactive, contact Frontier IT today by calling (719) 888-HELP.