The 5th Colorado Springs Marathon — an inspiring story yet to be written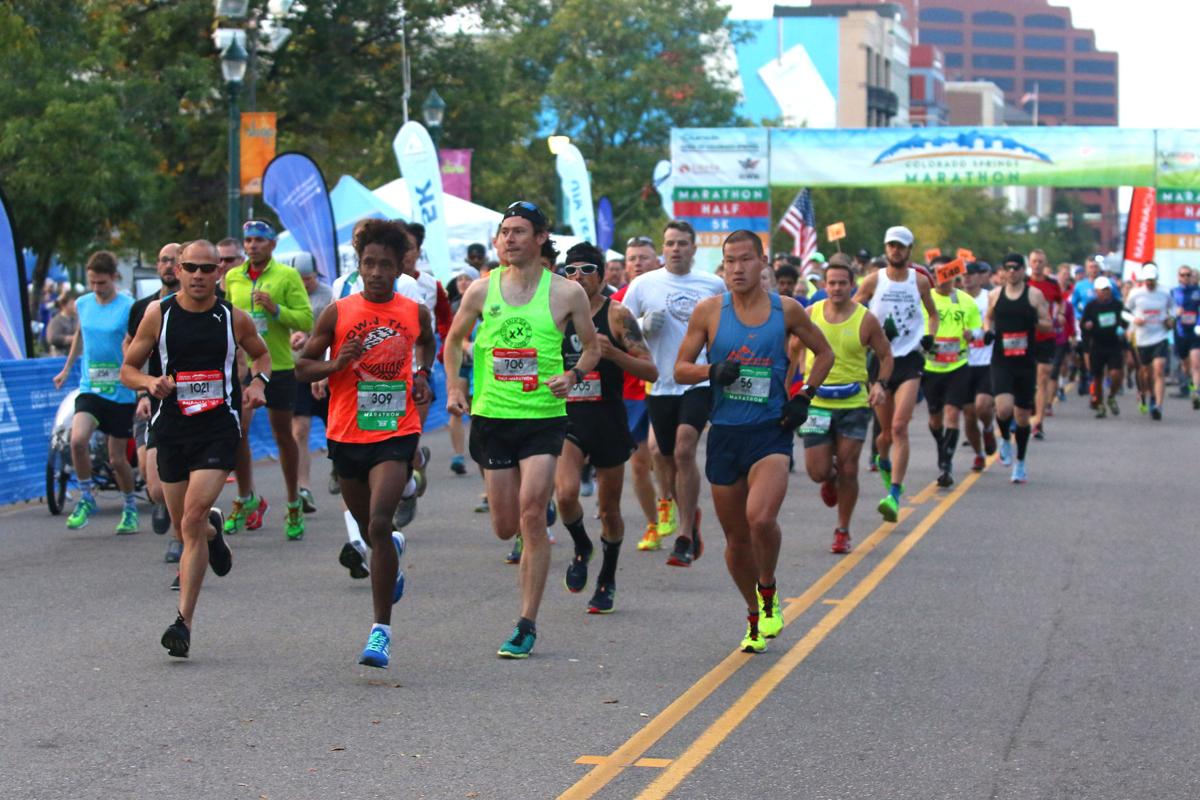 As a child, recent Palmer High School graduate Awet Beraki was kidnapped from his home country of Eritrea, Africa, transported to the Sinai Peninsula, and held for ransom. For nearly a year he was continually tortured at the hands of his captors, sometimes beaten so badly that he could barely crawl. He was eventually released, and when he could not be reunited with his parents, he took an opportunity to come to the United States.
Last year, he won the Colorado Springs marathon. Beraki is off to college this fall on a full athletic scholarship, and therefore unable to compete in this year's marathon on September 29 … which means that it's time for a new inspirational story to be written.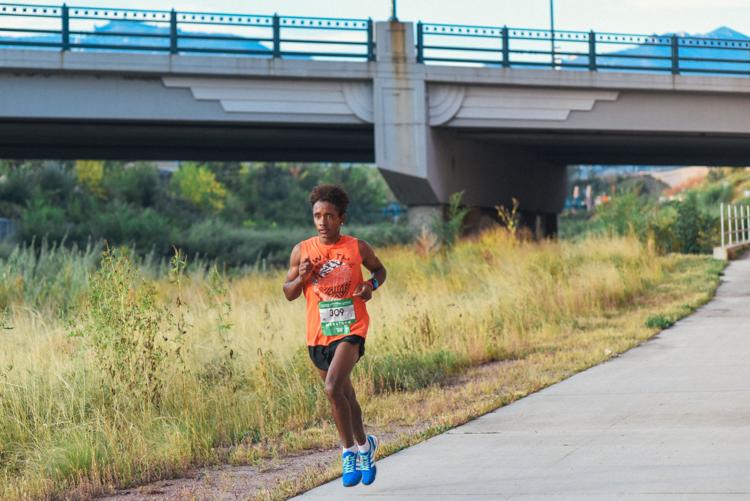 As both a marathon runner himself, and an organizer of the upcoming event, High Altitude Special Events Regional Director Steve Bingham-Hawk loves this inspirational aspect of marathons the most.
"It's certainly a physical challenge. But it's more the mental journey you take during your training. Setting that goal, being consistent about your training, and then rising to the occasion. People learn about themselves training for races like this. They learn what they're capable of. And usually, it is way more than they ever thought," he says.
Now in its fifth year, the event features four races (a full marathon, half-marathon, 5K, and a "Kid's K"). It draws roughly 3,000 spectators, and about 1,700 participants. Runners in this year's event will come from 34 states and six different countries to compete. Part of the proceeds from this year's event will benefit Team Red White & Blue, a veteran's group that supports reintegrating combat veterans back into society, mainly through physical activity and running.
Says Bingham-Hawk of the spectators, "We have a nice crowd. We have a lot of neighbors who park themselves out on their lawn and cut up orange slices for our athletes. So there's an element of entertainment, whether you know someone running or not. And I think it's a neat way to showcase the city — not just for out-of-towners, but also to remind residents of Colorado Springs what a great city they live in."
A unique aspect of the Colorado Springs Marathon as opposed to similar events held in other cities, is that natural trails are utilized in addition to roads. So runners get both of these running experiences, whereas in other cities the course would have to follow a lakefront, go way outside of a city, or be restricted to just a section of it.
Explains Bingham-Hawk, "Colorado Springs has such an amazing trail system. Having that easy accessibility to the streets from the trails … I feel like we get to touch the heart of Downtown, go through Monument Valley Park, America the Beautiful Park, the Old North End, and all the way north, almost to the Air Force Academy. So we cover a lot of ground."
Postrace surveys show that participants in last year's event were overwhelmingly satisfied with the excellent organization of the event, the enthusiastic crowds and volunteers, the police on hand to help out, and of course, the excellent setting.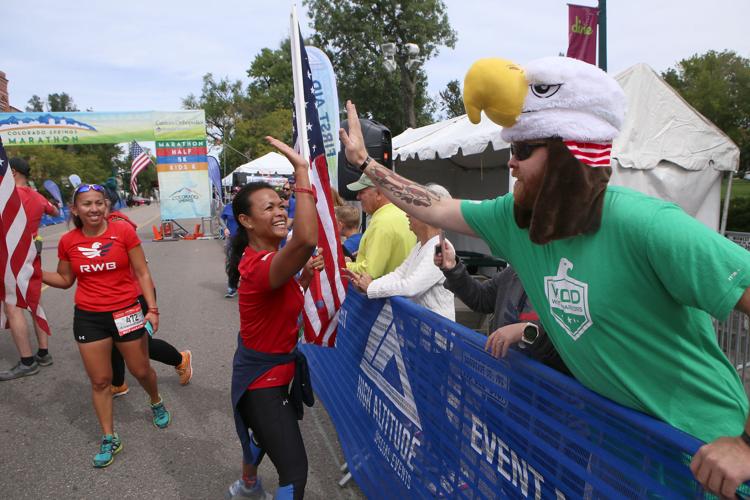 Says Bingham-Hawk, "We take that responsibility really seriously in Colorado Springs, and continue with efforts to make more of an impact as we move forward. It's our fifth anniversary, and we hope we'll have many more anniversaries."
Organizing an event of this magnitude is an endurance event in itself.
"There are a lot of pieces to the organization of a marathon. We have to depend on numerous individuals and groups. While our team funds and organizes the logistics, the event would not happen without the dedication of time and effort put forth by the city of Colorado Springs and its police department," says Bingham-Hawk.
The event requires more than 500 volunteers to work aid stations, distribute refreshments, and provide medical services, including employees from Penrose/St. Francis and this year's Presenting Sponsor, Centura Orthopedics. Planning the event is a full 12-month cycle, beginning with wrap-up meetings immediately after the previous year's race, followed by permitting at the end of the year, and then by January they've already begun lining up volunteer groups and an advertising staff to promote the event.
"While we do a lot, it would be impossible without the support of the community and the volunteers, because it actually does take a village," adds Bingham-Hawk.
All participants may not have a backstory quite as impressive as Awet Beraki's, but Bingham-Hawk believes that other inspirational moments are out there waiting to happen this year.
"Most of our folks have a story. I love the finish line. Watching everybody cross, and witnessing how many life-changing moments are happening. Knowing that's happening, just seeing the sheer joy in people's eyes every time someone crosses is pretty incredible."
For more details, or to register for one of the races in the Colorado Springs Marathon, visit thecoloradospringsmarathon.com.