Waldorf education just celebrated its 100th year worldwide but many do not know the tenets of its practices. Mountain Song Community School, a public charter school located in Old Colorado City, opened in 2013, using the principles of the Waldorf Education to provide developmentally-appropriate, holistic and hands-on education for kids from kindergarten through 8th grade. 
Their aim, as stated in their vision statement, is to "bring forth healthy, confident, free-thinking, self-directed children who are passionately engaged with their education and empowered to contribute positively to the world."
Sounds exciting, right? Here are some details about Mountain Song to help you decide if a Waldorf education might be the right choice for you and your family.
Play-based kindergarten
Mountain Song Community School recognizes that young children learn important critical thinking, cognitive, and social skills through play.  Children's imagination and natural curiosity are fostered at Mountain Song through stories, games, songs, exploration of the outdoors, and, of course, play.  
Although it is a play-based kindergarten, there is a lot of structure in the day to provide the students with a healthy sense of rhythm. Students engage with purposeful work, such as cleaning the classroom and preparing healthy snacks.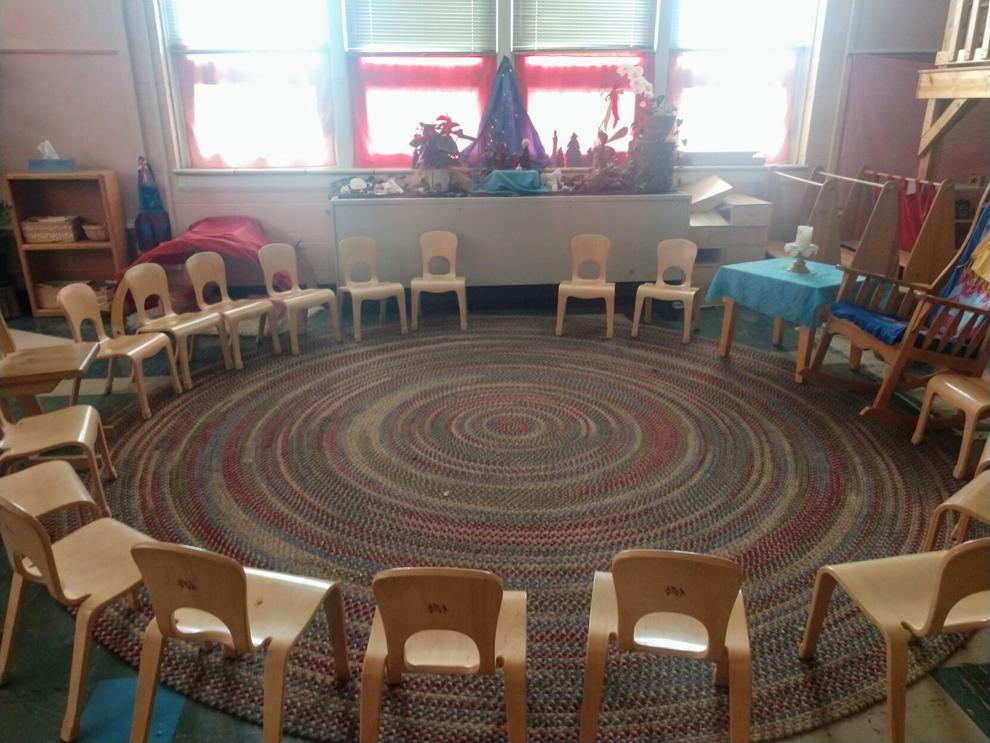 Oral storytelling is a large component of Waldorf education, especially in the early grades, to help students develop strong verbal and listening skills and is the foundation for comprehension.  The purpose of the kindergarten is to ensure that the children are fully prepared to enter the grades.  Therefore, some students attend two years of kindergarten before entering the 1st grade.   
Social and emotional development are key
The social and emotional life of the children is a primary focus of the school.  One way the school supports the students in this way is by having the school's teachers stay with their same class from 1st grade to 5th grade, sometimes even all the way to 8th grade.  This "looping" of the teachers helps develop a strong relationship between the teachers and their students.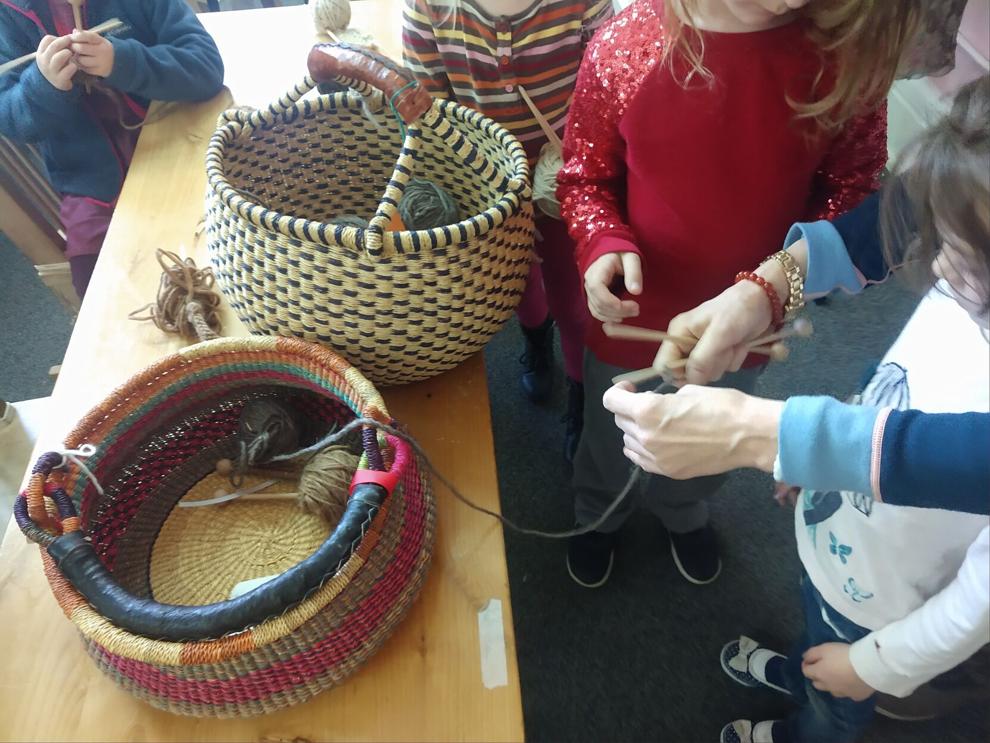 A strong relationship between teachers and students improves classroom management and reduces behavior issues.  Plus, each school year opens with children jumping right into academics that their long-term teacher knows they're ready for based on each child's needs.
The "whole child" approach to education
To support the well-rounded development of the child, the school provides many opportunities that may expand and challenge the child's comfort zone.  For instance, students from the very youngest to eighth graders, in addition to their academic learning, engage in hands-on projects related to food, handwork, movement, music, and gardening. The agricultural arts are emphasized—the school keeps chickens, too—and grows an extensive garden that families contribute to maintaining.   Handwork (i.e., sewing, knitting, crochet, etc.) is taught from kindergarten through 8th grade and contributes to the child's ability to see herself in the world as both someone who creates as well as someone who consumes goods and services.  Teaching the students where things come from is part of the ecological and social message endemic to the Waldorf education.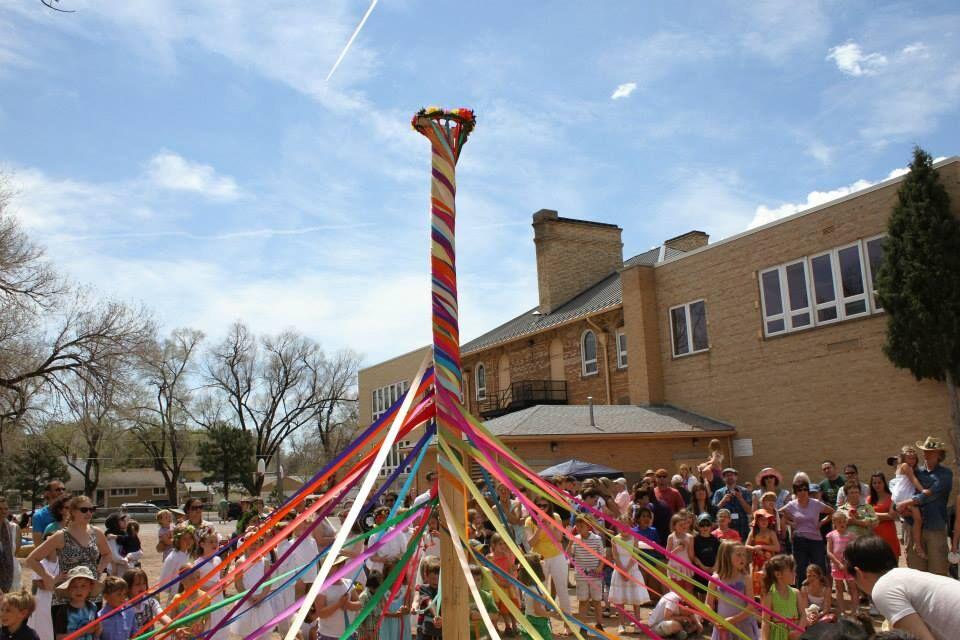 In addition to Agricultural Arts and Handwork, Mountain Song offers Spanish, Games and Movement, and Music as specials to students in grades 1-8.  
Movement, games, dance and play
Children's physical development requires opportunities for them to express themselves in non-competitive and enjoyable ways. Kids at Mountain Song Community School participate in active play sessions that are dynamic but also spark joy. For example, circus arts and archery are offered in the older grades as nontraditional choices for kids to get moving.
Music and festivals at Mountain Song
In normal years without COVID-19, music is a huge part of the school's daily life—they sing together every day to open their day together—even online. The festivals each year—spring, fall, winter, etc., allow families to join in parades, song, instrumental and culinary celebrations as a community.
The natural world as teacher
The school gifts a level of      to its teachers to focus on what will make instruction come alive for each grade level according to the needs of each child in each class. For example, using the phenomenology of the natural world to impart lessons about sustainability and the interdependence between members of the classroom, their families, towns, cities and wider world helps children acknowledge their place in the scheme of things.
Grade-appropriate themes for growth
From the very youngest children who come to Mountain Song on up to the teens who will enter high school instruction after they graduate—each child has been given the kinds of instruction that resonate with him at his individual level and that also coincide with what neurologists and child development experts have shown to be the individuation "task" for each grade. 
In Waldorf schools, there are pedagogical themes for each of the grades that align to the developmental stage of the child.  
For example, second graders are often interested in balancing their own duality—as exuberant mischief makers, yet also as helpers and kind members of a community. They study brave, kind and generous historical figures, yet might also study the tricksters from folklore to create experiential and instructional paths for their minds to range across happily as they learn.
Other grade levels work on fiber arts, shelters around the world, animal kingdom explorations and ancient Greece, to name just a few topics. All are aligned with the developmental questions they are trying to "solve" for themselves in each grade.
If your family is interested in being a part of a community that strives to help nurture children holistically, so they might become responsible adults with the tools and tenets they need to become ecologically and socially responsible members of society, you may want to check out Mountain Song Community School. 
If your child would like to explore their creative, artistic ability to see and appreciate the world through history and the arts, through the sciences and participation in hands-on craftsmanship amidst the wonders of the natural world, then this small and delightful school may be for you. To apply, please submit a School Year 2020-2021 Intent to Enroll form, and contact Sarah Kreger at skreger@mountainsongschool.com or at (719) 203-6364 ext. 5435. Hurry, space is filling up fast!