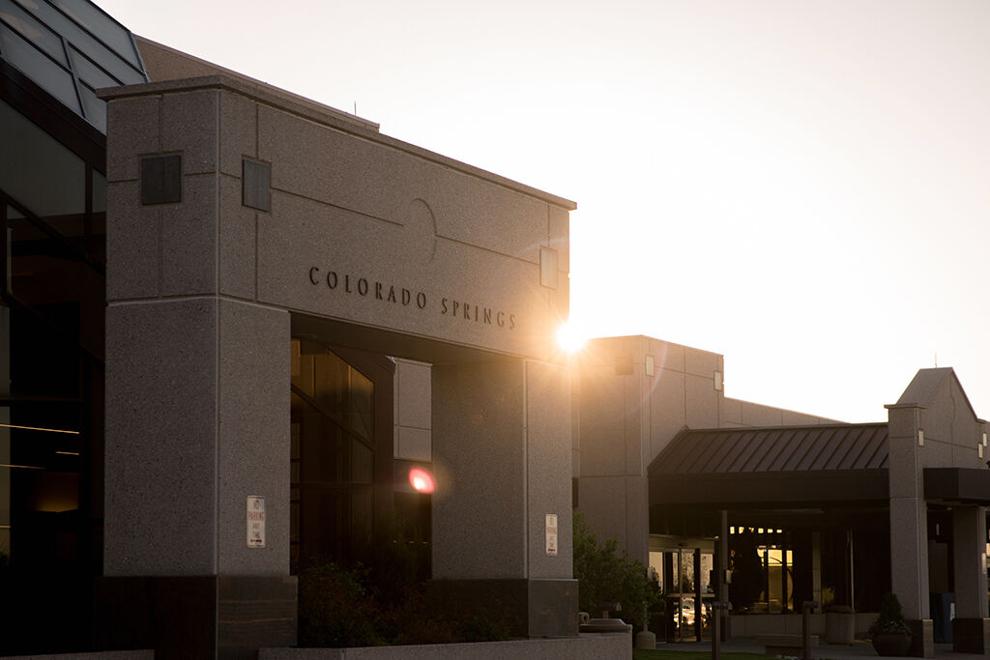 Comfort, convenience and safety headline new reasons to fly from home
The holidays are near, a traditional time to gather with friends and family, wherever they may be. With air travel once again on the upswing, your out-of-state family members may be getting excited about traveling here to share the season with you and to take advantage of our Colorado winter sports like snowmobiling, skiing, or maybe just making angels in the snow. Ice skaters, snowboarders and ice fisherman alike, from here or elsewhere, are no doubt anxious to take advantage of the Colorado outdoors during these winter months. Maybe your family from far away wants to spend the holidays in a cozy cabin in one of our beautiful winter landscapes. Whatever your plans, Colorado Springs Airport (COS) is ready to welcome you, whether you're flying in or flying out.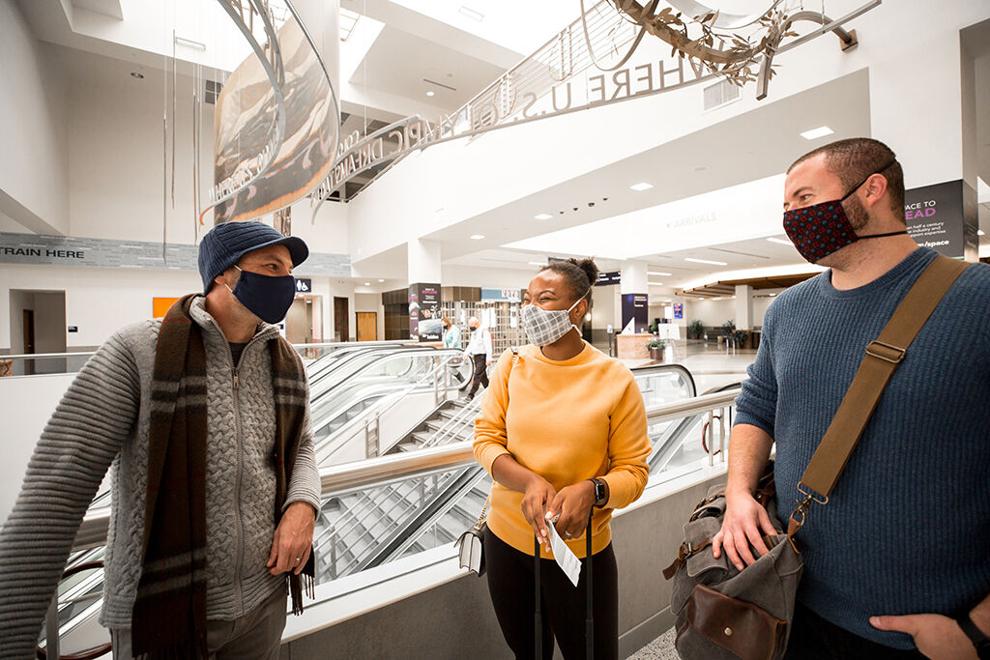 As you make your holiday plans this year, now is the time to tell your friends and family to take advantage of Colorado's small airport so they can get here and get to the mountains quicker. 
Maybe your plans include a trip to a beach instead of a snowy winter scene. The smaller lines and smaller waits at COS mean you'll be relaxing in the sun and sand before you know it. Direct flights to major hubs like Vegas, Phoenix, Dallas, Salt Lake City, or Chicago and one-stop connections around the world mean the warmer climates are accessible to you through the holidays and beyond. The airport's a pleasant place to fly out of, too — with new upgrades, bright open spaces and short walks to the gates, COS is here to help make your travel hassle free and close to home. 
Low stress and lower costs
In fact, anyone who has flown COS knows it's easier and more comfortable than big, impersonal airports with far-flung parking lots. Travelers flying out of COS can start enjoying their vacations earlier by avoiding the unpredictability of I-25 Gap construction, as well. The Colorado Springs Airport is cost-effective, too, since it requires less investment in time, gas and parking. 
Our holiday gift to you — 50% off parking with coupon
If you're flying out this holiday season, you can save even more. The airport is offering two holiday promotions for reduced parking fees between the dates of November 21-30 and December 19-January 3. During this time, long-term parking (which, unlike bigger airports, is within view and within a walk to the main terminal) will be half the normal price at just $3.50 a day with coupon during the promotional periods. Outside of the promotional dates, parking in the long-term lot is still only $7 per day. The coupon will be available for download on FlyCOS.com on November 1. If you prefer to take a shuttle rather than walk from long-term parking, shuttle service has resumed, although limited to designated pick-up locations. Leave the coupon in the car for when you return, or show it on your phone, and consider it a little gift from our family to yours.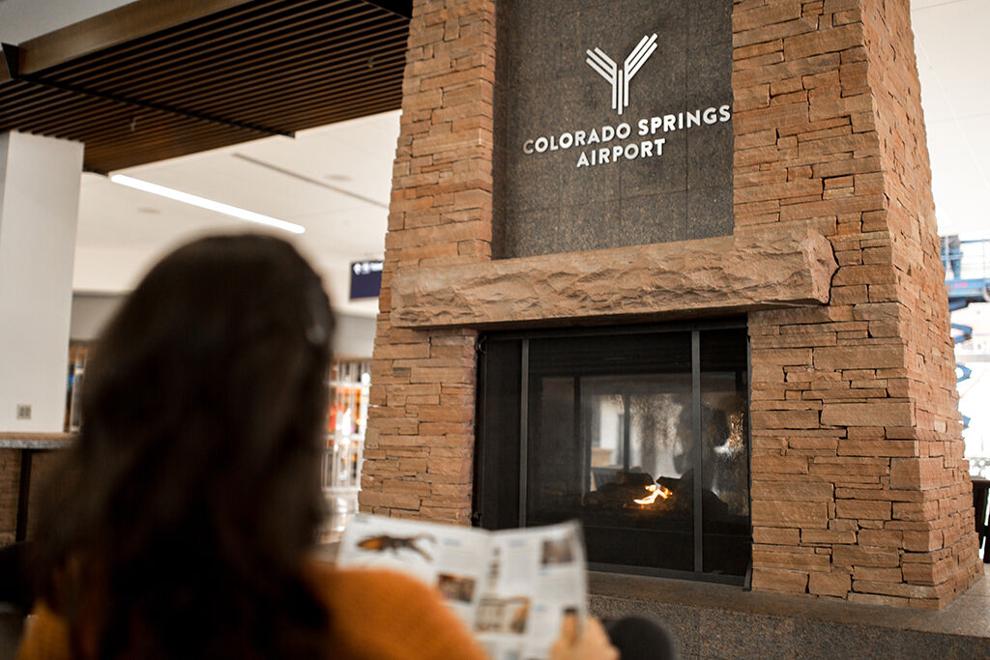 Pick up a snack or coffee 
Based on reduced numbers, a number of the COS food services have been suspended or have reduced hours. No need to fly hungry, though; prior to your trip, make sure to grab one of our convenient sandwiches or salads (or a delicious pastry) after the security checkpoint at one of the airport's coffee shops or restaurants. There's even a 24/7 frozen yogurt robot from Reis & Ivy that's stocked with the smooth, delicious snacks everyone loves. 
Clean and safe airport 
COS has adopted rigorous cleaning protocols to ensure your safety and the cleanliness of the facility. If you're ready to fly, you'll find that it's low-key at COS, where friendly employees take great care of the airport and greet travelers like neighbors. 
And like the city itself, Colorado Springs Airport is big enough to offer amenities but small enough to be comfortable, with fewer crowds than you'd experience at bigger airports, which means it's easier to stay socially distant, safe and healthy. 
"We're grateful for the recent upswing in air travel," said Director of Aviation Greg Phillips. "If you're ready to fly, I invite you to ease back into things at Colorado's small airport. With our neighbors, businesses and employees, we're finishing 2020 by doing everything we can to keep you safe and healthy while you're traveling. Come join us." 
News about the airport for entrepreneurs, job-seekers
Your far flung family members might like it so much here, they'll think about staying. Colorado Springs is one of the most desirable places to live in the country, consistently showing up on top ten lists. The business environment is thriving along with career opportunities, as major corporations and businesses flock to the opportunities here, including our own Peak Innovation Park right next to the airport. The enterprise growth there includes: 
• New spacious, commercial and private hangar space 
• Opportunity at the new FedEx freight warehouse 
• Jobs at the new Amazon fulfillment center 
• The USDA Forest airtanker base and deicing pad 
• Plans for two brand new Marriott branded hotels 
Whether you're in the market for a new place to do business or want to get to the mountains or the sun without wrangling your way through a big, hectic airport, you can do it better at Colorado's small airport. Fall in love with Colorado's small airport and say 'yes' to COS!
Check out non-stop flights or learn more about Peak Innovation Park and other business opportunities at Colorado's small airport.