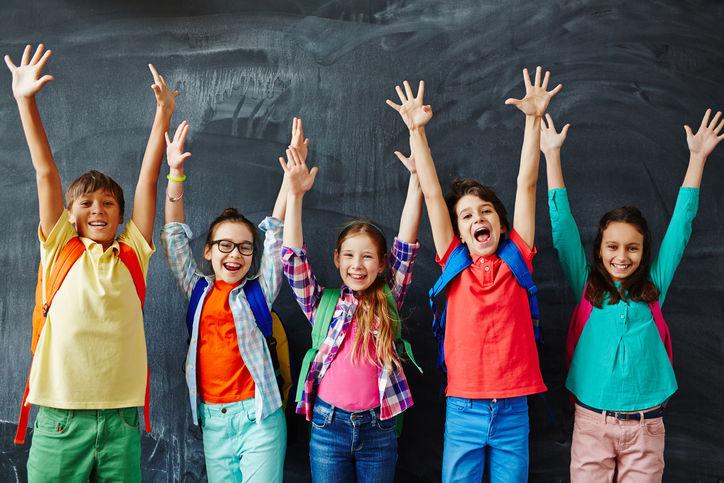 Kids need up-to-date facilities and many need social and emotional support before they can do well in school. Districts need highly motivated and well-paid teachers. There must be money for teachers' aides, safe and secure schools, and at least two percent of the entire District 11 (D11) budget to perform periodic maintenance on facilities. These are all best practices for high performing schools and they're all happening in D11—thanks to the MLO.
In 2000 and 2017, District 11 voters passed a mill levy property tax to better fund D11 schools. They were called mill levy overrides (MLOs) because the name refers to a French word mille meaning "one-one thousandth" referring to what once was a common proportion of the property value for taxes; and "levy" referring to the act of placing a tax. These funds were needed to make up for state funding shortfalls over the years since the recession. Today, kids in D11 receive about $8,500 per student from the school funding formula, with only 65 percent of that coming from the state. In each of Colorado's 178 districts, that number ranges from zero percent (from the wealthy property owners of Aspen) to about 90 percent.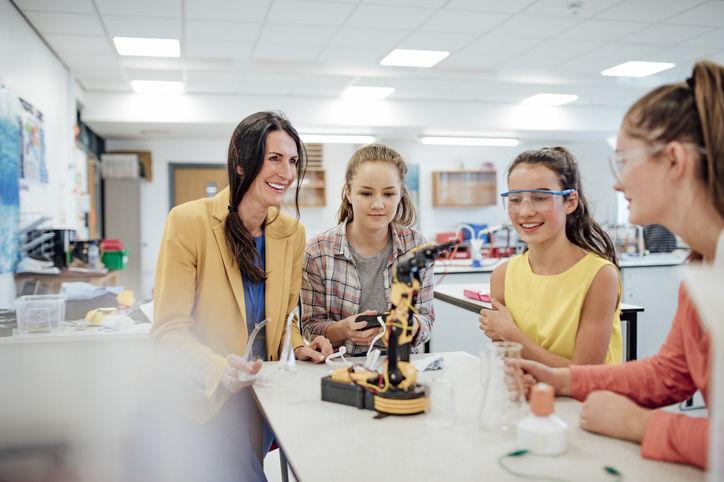 "We still haven't received the money 'back' from the state since they cut about $1,000 per student back in 2008," adds Deputy Superintendent and Chief Financial Officer, Glenn Gustafson, the D11 person who leads the MLO project. "Voters in D-11 realized we needed to keep up our funding for the kids, so they voted for the mill levy override in 2017. We're grateful they had the vision to understand our children are our future."
Gustafson grew up in D11 and attended Doherty High School the first year it opened. "When I was a kid, there were bikes against every house on our street," he said. The demographic has changed since then, in his former neighborhood and elsewhere in D11. He recognizes that 80 percent of the citizens in the district come from households where there aren't any children.  "You know you live in a special place when the folks without kids still care enough about them to realize we all need to help protect their education," Gustafson said.
What happened next?
When the D11 community approved the MLOs via a vote, a Citizens Oversight Committee was formed to ensure that budget and expenditures for the first Mill Levy (2000 had 13 line items) and then again when it was time to administer the second (2017 has 10) were not only maintained but detailed all of the MLO expenditures each quarter.
The District also voluntarily maintains performance measures for each item on the MLO spending plan and produces an annual report to keep residents updated on its progress. They don't have to—but they also created a separate set of accounts to keep better track of the funds. They're also reviewed by an outside consultant every two-to-three years—they don't have to do that, either.
"We are proud to responsibly use these funds to create opportunities for our students to excel and to become citizens contributing to a thriving D-11 community," said Gustafson.
What do MLO funds pay for?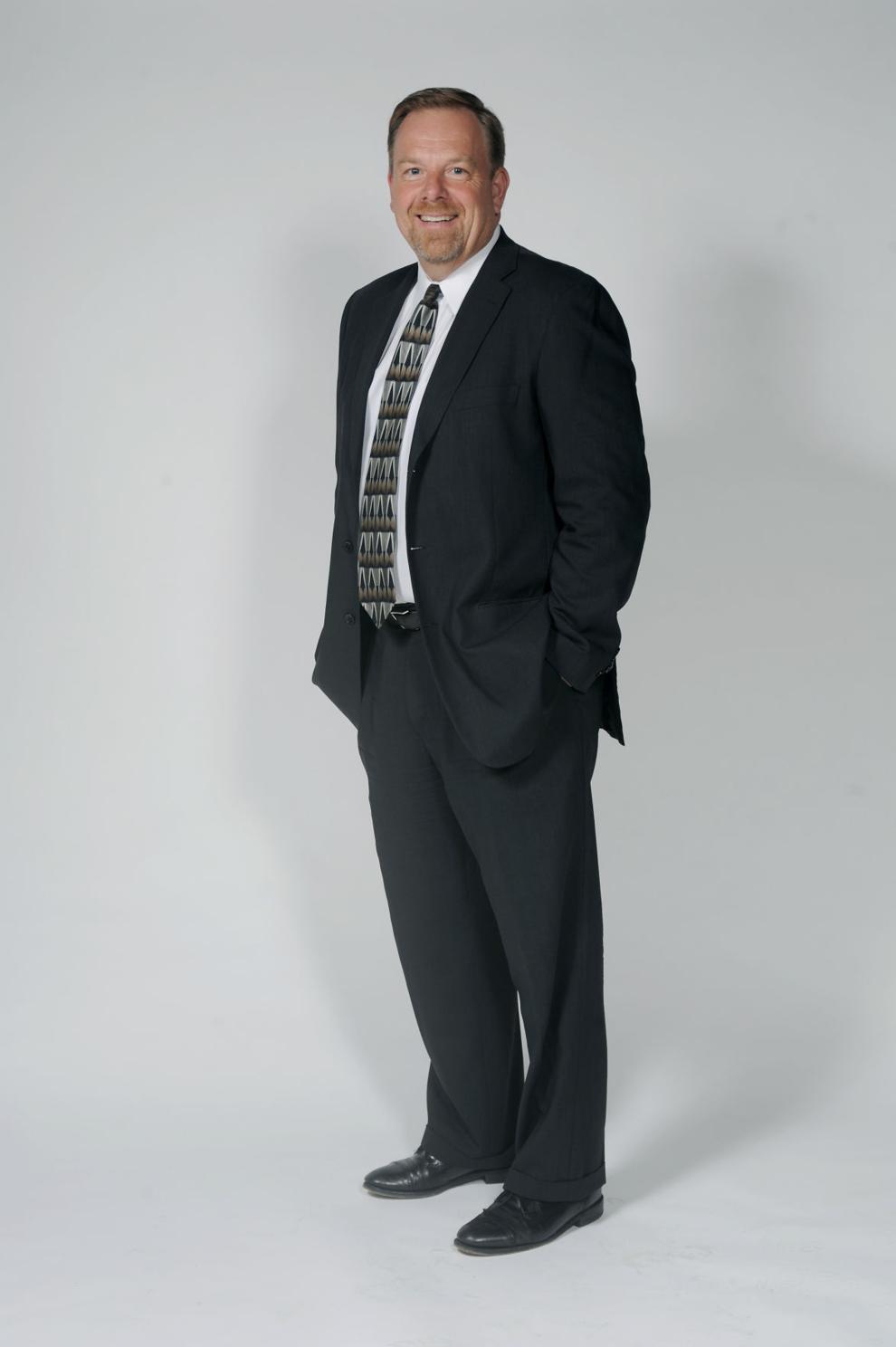 The mill levy funds were earmarked for nurses, counselors and social workers "to address individual and school-based barriers to student achievement. Social and emotional learning programs are included in this "bucket." Competitive salaries and benefits were earmarked to attract and retain high quality teachers and support staff implemented through a 7.2 percent salary increase for every teacher. "ESP Compensation" is meant to attract and retain educational support professionals like instructional aides, transportation employees, maintenance employees and other critical support staff.  Security enhancements, class size reduction, technology upgrades, charter school funding, and capital renewal, to name just a few, round out the spending areas. It's difficult to pinpoint which expenditures positively affect which measures of school success: The whole point of gaining independent views of the program is to help program managers retain context for meeting strategic goals, as well as measurable goals for students. Since the MLOs, school academic performance has been positively impacted, with only four D11 schools rated as "requiring improvements" (based on the statewide report card) down from 14 in just three years.
Reducing tax bills overall
Each year the District takes the difference between the full MLO amount ($43 million) and the amount of the six-year MLO plan phase-in thus far, and places those funds into the Mill Levy Override Fund (Fund 27). These funds are transferred to pay off existing General Obligation (GO) bonds and/or Certificates of Participation (COPs) in order to reduce the bond levy on an annual basis, and thereby save property taxpayers on their annual property tax bill and save on unexpended interest costs.
 "I want our Citizens Oversight Committee members to be able to say at the neighborhood barbeque or book club—the MLO funds are going exactly where they said they would. If they can't in good conscience say that, they need to call me up and figure out how they can get to that point." Gustafson is proud of the community members who serve on the committee.
Details available
If you want more information, you can read a report about the MLO expenditures, the strategy behind each one, and how they stack up from an expert committee at Public Consulting Group (PCG) the independent auditors at "Assessment of the District's Mill Levy Override (MLO) Spend Plan 2000 and 2017." It sounds about as exciting as watching paint dry but includes pretty cool and interesting stuff—like the result of community focus groups, teacher surveys and peer district feedback about MLO spending. The report also delineates the many challenges the District faces in areas like teacher compensation and facilities updates. There's also a section about how well the MLO does when stacked up against the Strategic Plan.  "The District continues to monitor our progress against our MLO goals—and welcomes any questions from the community about any of the current line items," Gustafson said.
The Citizens Oversight Committee meets every month at the D11 Administration Building on North El Paso and welcomes any community member who would like to attend.  There are several open spots on the Committee itself, as well.
"We're thrilled to be experiencing measurable improvements thanks to the MLOs," said Gustafson. "We'd love to share the full picture with anyone who wants to know more."