In this video, Kesia Culbertson of St. Jude Children's Research Hospital, Grace Covington of Covington Homes, and Barbara Chandler of Furniture Row offer a sneak peek of the 2019 St. Jude Dream Home. Get your ticket today.
The 2019 Dream Home located at 8723 Tranquil Knoll Lane is now open for viewing and can be toured every Saturday from 9 a.m. to 5 p.m. and Sunday from noon to 5 p.m., through June 9. And, as an added bonus, everyone who visits the home can enter to win a $10,000 shopping spree from Furniture Row. Tickets are now on sale; only 9,000 tickets will be sold, and the winner will be announced on KKTV News on June 14.
Each year Covington Homes and their trade partners donate 100% of the materials and labor to build a beautiful home to benefit the St. Jude Children's Research Hospital. For the third year in a row, Covington Homes has built the Colorado Springs St. Jude Dream Home at zero cost. This means that all of the proceeds from the ticket sales will go directly to St. Jude Children's Research Hospital. Every dollar helps children such as Caylee — their featured local St. Jude former patient and cancer survivor — live long and beautiful lives.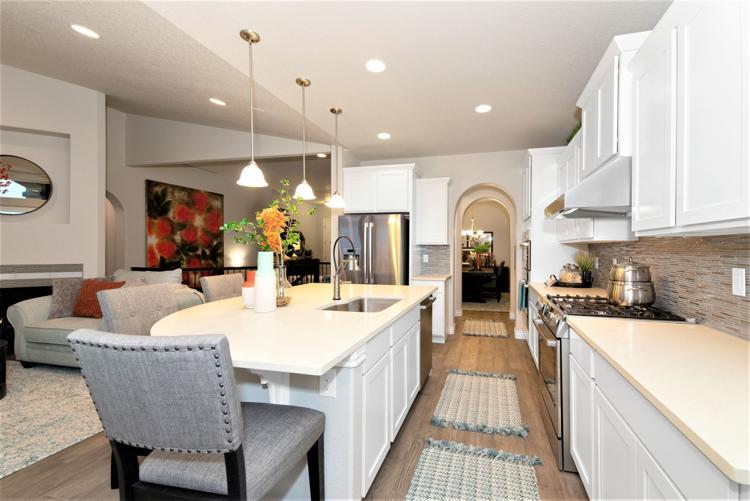 Once again, this year's St. Jude Dream home has been built in the spectacular community of Banning Lewis Ranch. The beautiful wide-open ranch floor plan — The Palazzo — won the People's Choice award in the 2018 Parade of Homes.
With incredible upgrades, beautiful finishes, impeccable interior design and a value of over $525,000, the winner of this Dream Home will have won a true treasure. The approximately 3,700-square-foot, garden-level home will have a finished basement, five bedrooms, four bathrooms, and a gourmet kitchen with granite countertops, designer cabinetry, a large island, butler's pantry and stainless steel appliance package.
Covington Homes and St. Jude ALSAC, together with their trade partners, business partners and community members, have raised over $2.6 million for the St. Jude Children's Research Hospital over the past three years, and they are working towards a goal of over $3.5 million raised over the past four years of the Dream Home campaign.
There's not much time left to get your St. Jude Dream Home ticket, and more prizes can be won for buying early. Get your ticket today — you could win a home, and you'll be helping to fight childhood cancer.