COLORADO SPRINGS, Colo.—When retired speech pathologist Susan Littlejohn saw Shen Yun in Colorado Springs a few years ago, it wasn't just one aspect of the performance that moved her.
"The music was beautiful, the stage, the choreography part was amazing. Everyone seems just, just on cue. The costumes were exquisite," Ms. Littlejohn said.
Now the grand production that tours five continents is returning to Pikes Peak Center for a limited engagement, April 16-18. 
A Shen Yun performance features a series of separate pieces in which the ancient art form, today known as classical Chinese dance, plays the star role. Through dynamic flips, tumbling techniques, and difficult postures, augmented by vibrant costuming and a patented digital backdrop, magnificent dynasties and imperial courts come to life.
"It was just stunning—the choreography, the dancers," said Robert Glaze, an Oxford professor who also saw Shen Yun in Colorado Springs.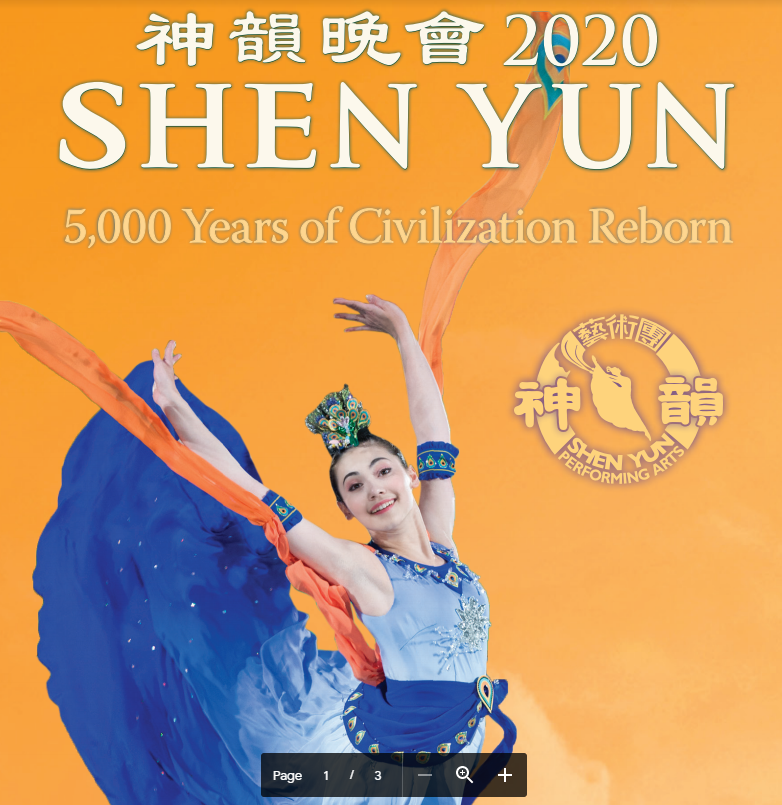 In addition to techniques more commonly associated with a dance form, classical Chinese dance has an acting component that allows for vivid storytelling that transcends language boundaries and can be at times dramatic or even humorous. 
When Comedian Tim Allen saw the performance in Los Angeles, he said, "I love it. It brought a big smile to my face... I get the sense of humor; it seems culture non-specific. Comedy is comedy, and I love the comedy music. I can tell right away when something is funny even though I don't speak Chinese. It's quite wonderful."
The performance has been hailed for its dancers' flawless synchronicity as well as the production's overall family friendly appeal and uplifting themes.
"Every face generated a spirit of hope," said Ms. Littlejohn.
In addition to dance, a Shen Yun performance features a large orchestra in which authentic Chinese instruments combine with traditional Western strings, brass, and percussion, creating a sound that has enchanted audiences around the world. It has even led to a separate symphony concert tour.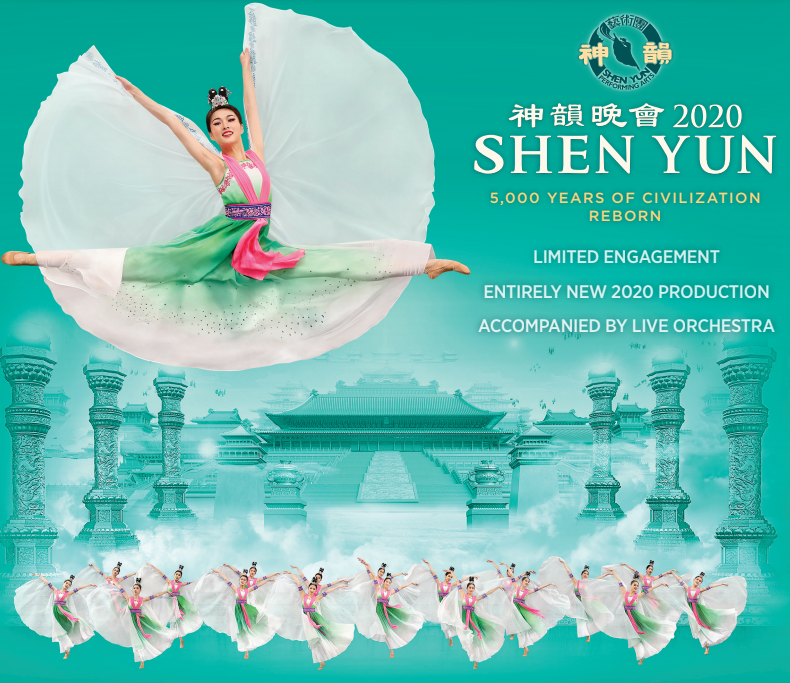 The Boston Herald praised Shen Yun's orchestra, saying, "Dazzling... seamlessly fused Chinese and Western classical instrumentation."
As if dancers and an orchestra weren't enough, Shen Yun also features a few pieces in which vocalists take the stage and sing in the bel canto style. These were among Littlejohn's favorite parts.
"I love the singing; the operatic voices were majestic—just a touch of heaven," she said.
Untainted by Communism
Looking at China today, it is hard to imagine that it once had a deeply spiritual past. Before communism took over 70 years ago, it was a land where Taoism, Buddhism, and Confucianism flourished, where the Emperor was literally known as the "Son of Heaven," and where society followed "Heaven's Will." This is precisely the extraordinary and fascinating culture that Shen Yun presents through its performances—but it's also precisely why Shen Yun is banned in China today. 
Shen Yun is based in New York and was founded by Chinese expatriates who were fleeing religious persecution in China. Their peaceful spiritual practice, Falun Gong (also known as Falun Dafa), became very popular in China in the 1990s and was banned by the communist authorities in 1999. Since then, a persecution has ensued that has outraged human rights organizations and governments around the world.
Some of the pieces in a Shen Yun performance take audiences to modern-day China. They present the heroic stories of Falun Gong practitioners as they peacefully go about their lives amid the terror created by the communist state.
"I thought that the representation of the culture and the role of the divine was a new experience," said Mr. Glaze. Speaking of the Chinese people, he said, "They need a reason for being. They're not just an economic unit; they are spiritual."
"I like the underlying principle of integrity, and good values, and getting back to the basics. I like that very much," said Ms. Littlejohn.
Special offer: Enter Promo Code "gazette" at checkout to waive $8 fee for each ticket.