There's an added April 18 show due to overwhelming demand at the Pikes Peak Center! Buy now and receive $8 off using Promo Code: gazette. Don't miss this evening full of hope and inspiration.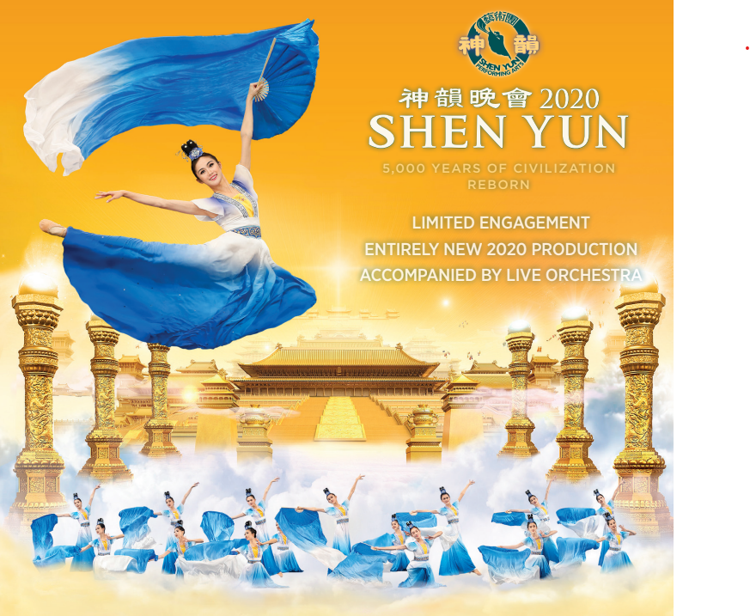 The breathtakingly beautiful Shen Yun performance is at once exciting, moving, and inspiring—like nothing you've ever seen. The secret? Shen Yun's works are steeped in a classical aesthetic and timeless virtues. Its art transcends the trends and tastes of our day. Shen Yun is your ticket to the world of classical Chinese culture that you don't know. Discover a new realm of divinely inspired beauty and artistic mastery. 
April 16–18 Pikes Peak Center
Box Office: Mon–Fri 10am–4pm, Sat 10am–2pm (Closed Sun)
190 S Cascade Ave., Colorado Springs, CO 80903 Tel: 719-520-7469
April 22–26 Buell Theatre 1350 Curtis Street, Denver, CO 80202
Box Office: 1-888-633-6999 (Box office opens April 22-26)
Event goers have rave reviews for this very special performance:
"It was fantastic...I loved the quality of the dancers and the stories--it was just really exceptional. All of it was like one big beautiful story."
"Spectacular...the choreography, everything on cue, everything on point...the costumes are good. What can I say--yeah I'd come and see it again!"