Many seniors become frustrated with yearly premiums that can increase as much as 150%--seemingly overnight--but if Mom or Dad are tempted to cancel their policy, make sure they pause and get the facts. 
Get the real facts
The insurance company often will not provide the option of canceling premiums. In this scenario, seniors may use benefit equity to pay monthly or annual premiums to protect the funds that they have built up over decades and ensure they are not losing any benefit.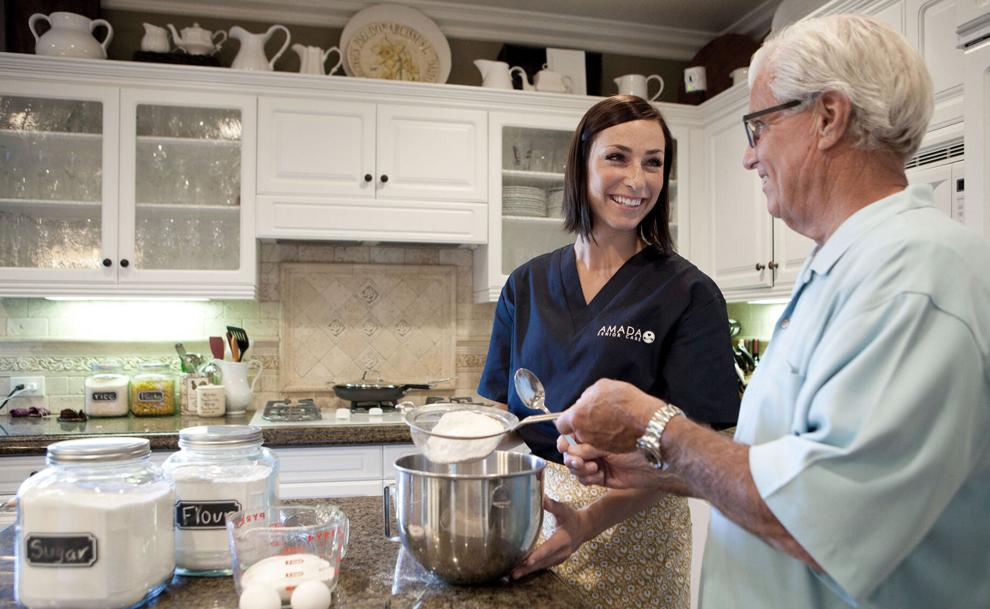 A couple in their early 80s were on the verge of canceling their policy. They had been paying into it for 25 years. They were reviewing policy documents from the late 1990s –they thought they still had only a $150 a week benefit. However, the policy was worth five times that—literally millions of dollars. In their 80s, just when they might have needed in-home, assisted living, or skilled nursing care, they were on the verge of throwing it all away. 
More options to protect LTC
There are so many options for seniors to explore if while on a fixed income, they feel that the LTC policy might be a way to shave a few dollars from their monthly budget. If you have senior family members who might soon need home health care, they can use those hard-earned dollars and stay right where they want to be. 
No COVID-19 among Amada staff, clients
If you have noticed Mom and Dad getting thinner or that the home is not as spic and span as they have always kept it, it may be time to look into home health care. Seniors are extremely vulnerable to serious complications from COVID-19. Perhaps having the peace of mind of not having to venture out into the world as often for groceries and other essentials would help both families and their elderly loved ones feel calmer in these times of disruption.  
Amada has had ZERO cases of COVID-19 among either staff or clients. They follow strict protocol to ensure this outcome. Sanitizing your loved one's home is a top priority—and Amada caregivers form such close, personal relationships with their clients that they often self-quarantine to keep them safe. 
Review your policy-no strings attached
Ken Jenson at Amada Senior Care can review your long term care policy with you—no pressure and no contract signing necessary. Ken and his family have made it their personal ministry to ensure that seniors receive all of the benefits they deserve so that their golden years might be more comfortable.  As the owner of Amada, he has helped thousands of seniors enjoy a safer, more relaxing retirement and their families gain enhanced peace of mind.
What the family should do NOW
The long term care policy that your senior loved one paid into over decades may be exactly what they need in these stressful times. An Amada caregiver will cook, clean, run errands, teach them how to Zoom and become a bright spot in their day. They are trained to help seniors walk, bathe safely, dress and will also help with light gardening and pets! Whatever you do, whether you end up contracting with Amada or not, please do call Ken to help you understand your benefits so that when it is time to use them, you receive the amounts to which Mom and Dad are entitled. Learn more today about how Amada can help a senior in your life age with dignity. 
As Ken says, "let our family take care of yours." 719-377-9121