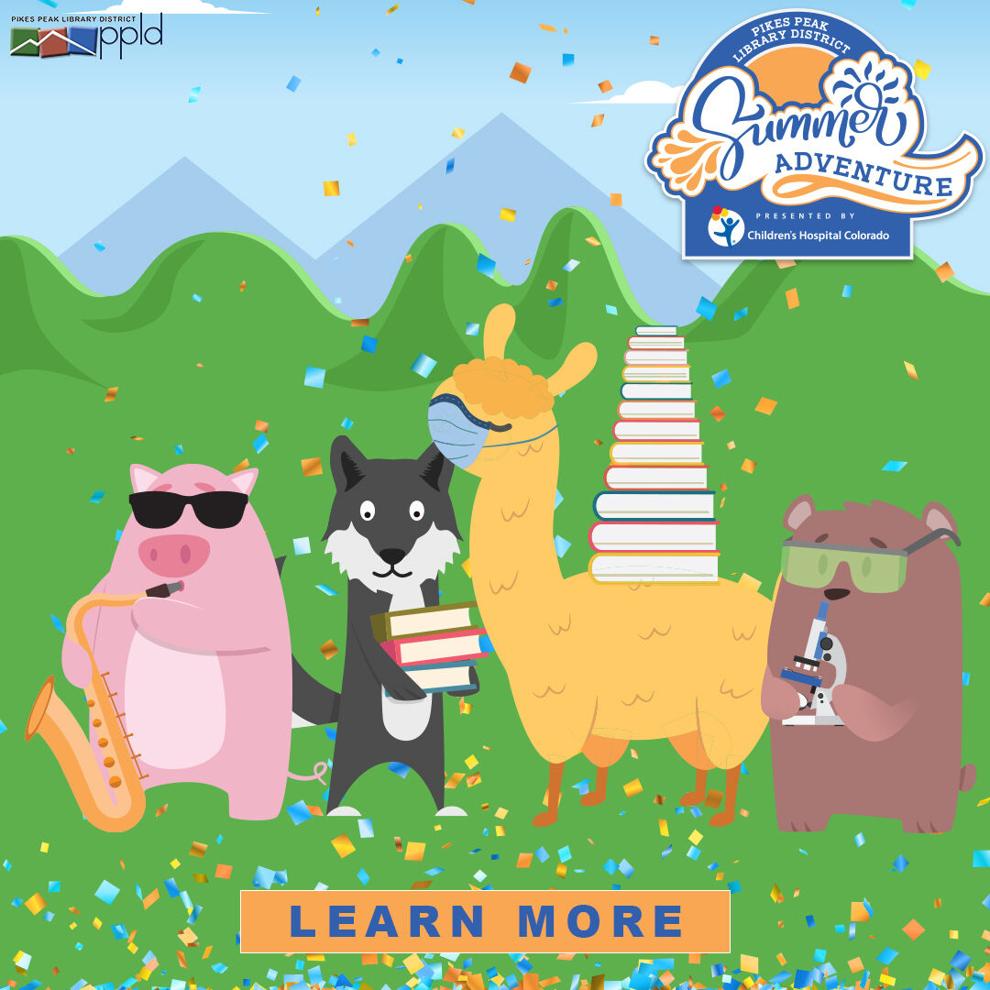 When Pikes Peak Library District says Summer Adventure, presented by Children's Hospital of Colorado, — the District's free annual reading and activities program for kids and teens — is just getting rolling, they're very serious. 
The program, which encourages those ages 0-18 to read, imagine and move, runs through Aug. 14, but in just a few weeks it already has inspired participants, parents, and presenters alike. In June, PPLD welcomed guests for both online and in-person events, including family music shows with Colorado performer Steve Weeks, meet and greets with the frisky goats from Wishing Star Farms, and how-to workshops with automotive expert Chaya Milchtein.  
Milchtein runs online workshops through her Milwaukee-based company Mechanic Shoppe Femme. She offered two virtual workshops for teens last month, which were designed to help prepare future car owners on topics such as how to tackle basic maintenance and how to buy a used car.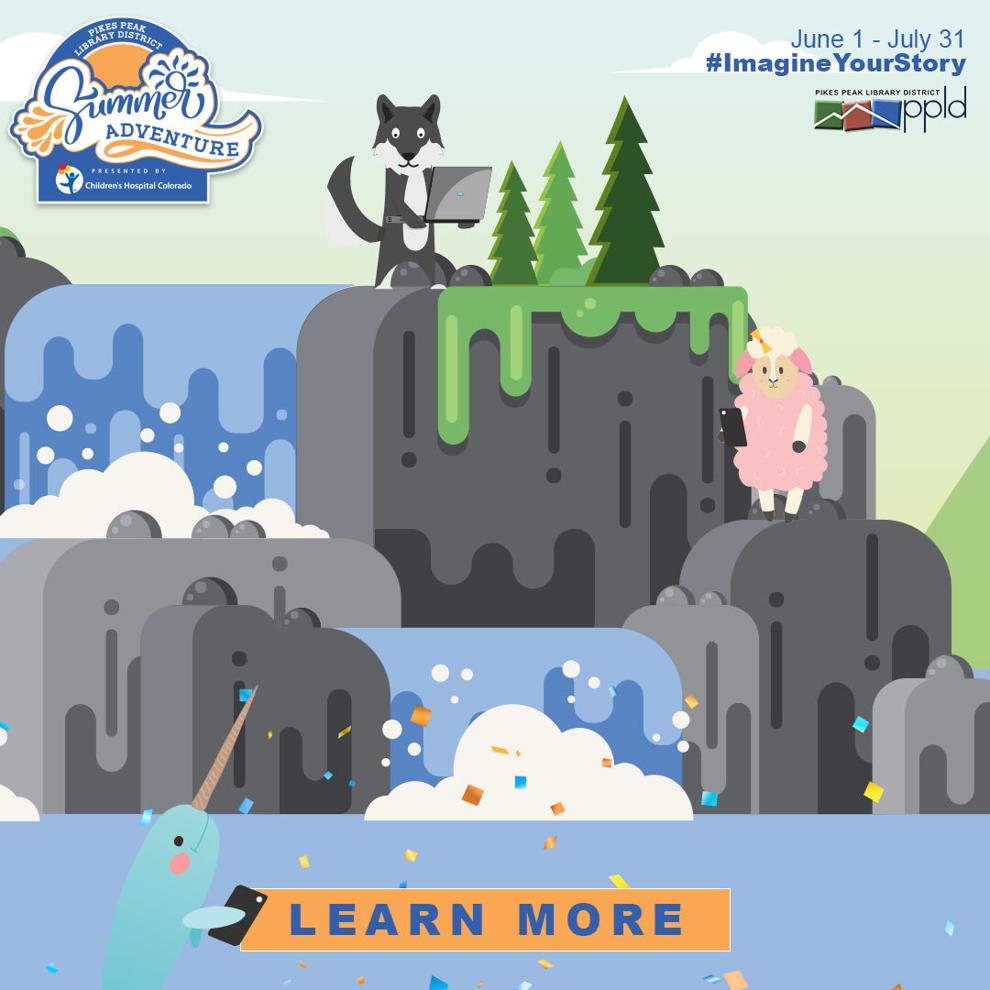 "I've been teaching virtual programs for about four years," she says. "And my library programs are designed … to educate the average consumer; the regular driver folks that don't know anything about cars and just want to be smarter, safer, and maybe save a little bit of money down the road."
In addition, much like a library, she says, "Part of my goal is not just to give information and then leave folks to use that information for decades because it's very important that people continue to learn. So part of what I do and part of what I teach about is offering different resources for folks to continue learning, for folks to be able to get that good quality, easy-to-understand information in the future."
And while a library offering classes for teens on how to pick out their first car or how to know what air pressure tires require might be surprising to some, Milchtein says offering these sessions has been a very full-circle process for her.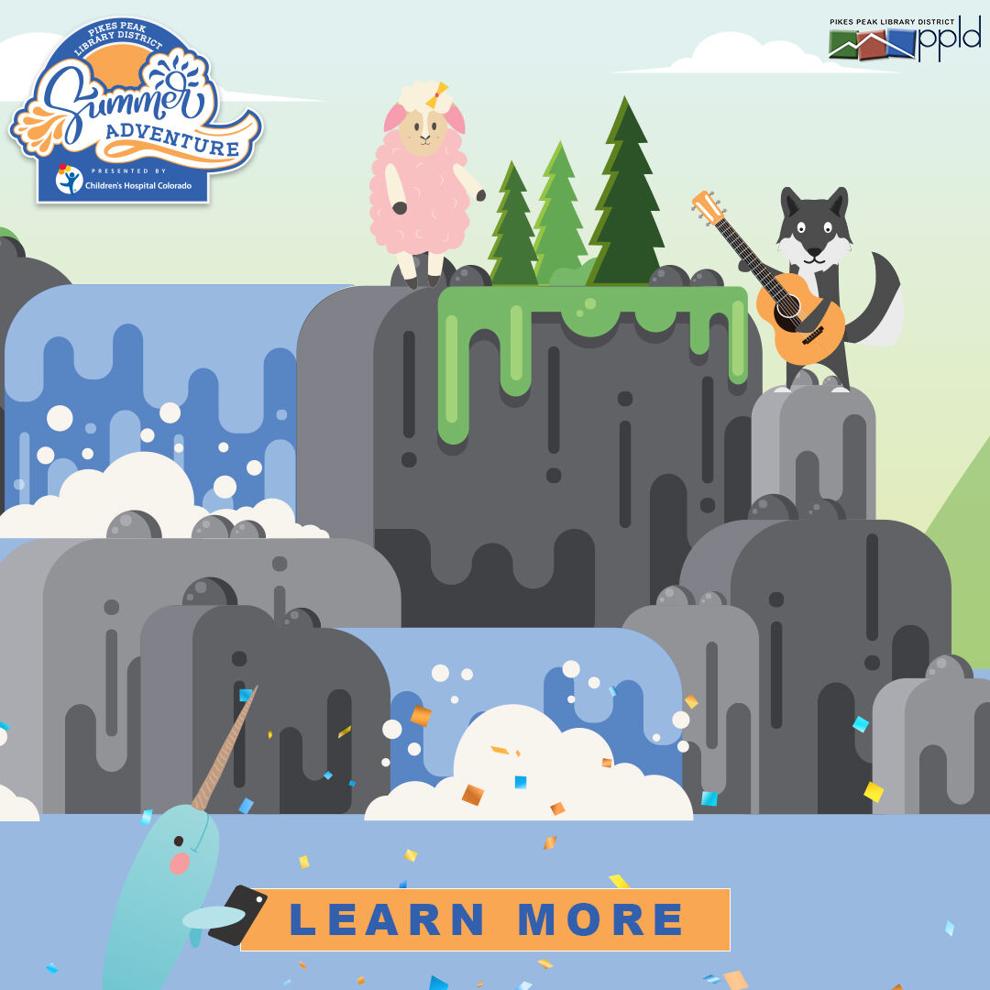 "I'm the oldest of 15 children, so my family was pretty poor and there wasn't a whole lot that we could afford to do in the summer like other families," she says. "But one of the things we did was the library's summer reading program." Participating in the free program earned the siblings coupons and prizes — much like PPLD's program, in which participants earn points for prizes as they check off activities on their game cards. 
The variety of programming Milwaukee's public library system offered throughout the year was, for her, icing on the cake. She still remembers attending magic shows and learning to fold origami. 
Manitou Springs writer and poet Ann Hagerty is grateful for the same kind of variety from PPLD this year. Her kids — Ellie, 11, and Irie, 9 — are first-time Summer Adventure participants. "When you think about trying to keep your children occupied on a daily basis, and not on their screens constantly the entire summer, and especially after pandemic life," Hagerty says, "it's actually kind of nice to have a checklist of ideas. And to have a goal. I think it gives a little bit of structure to what would otherwise be a fairly freeform summer for us."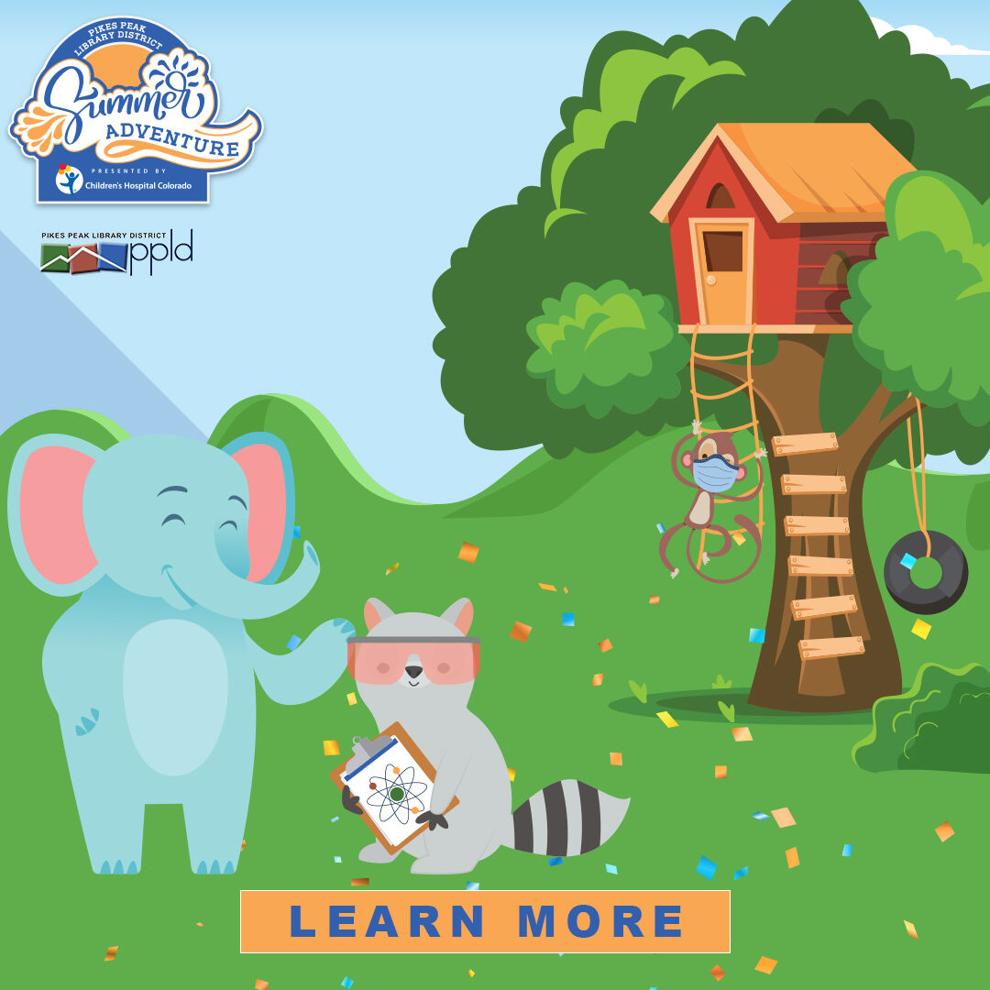 Though all three of them love to settle in with a stack of books, the 2021 game cards in this household aren't being filled up with titles completed.
"Surprisingly this summer I think we've done more moving and imagining than reading — which is unusual for us," Hagerty says. "We've done a road trip. We went camping. We even just go for walks around the neighborhood. It's just been interesting to me to be logging more of those things than the reading hours." 
High on the family's list as a way to earn points in July and August is completing some of PPLD's "Take and Make" kits — activity kits that library staff members prepare for patrons to pick up from their local library and take home to complete. The three worked through a couple of kits while quarantining during the pandemic, activities like braiding belts out of old T-shirts and decorating coasters. 
PPLD staff members do such a good job with the kits, Hagerty says, and especially in putting together the accompanying YouTube videos they post online. "You would think that using washi tape to paint a coaster would not be that difficult," Hagerty says with a laugh, "but for some of us it is a little challenging to fulfill our craft goals without more specific assistance."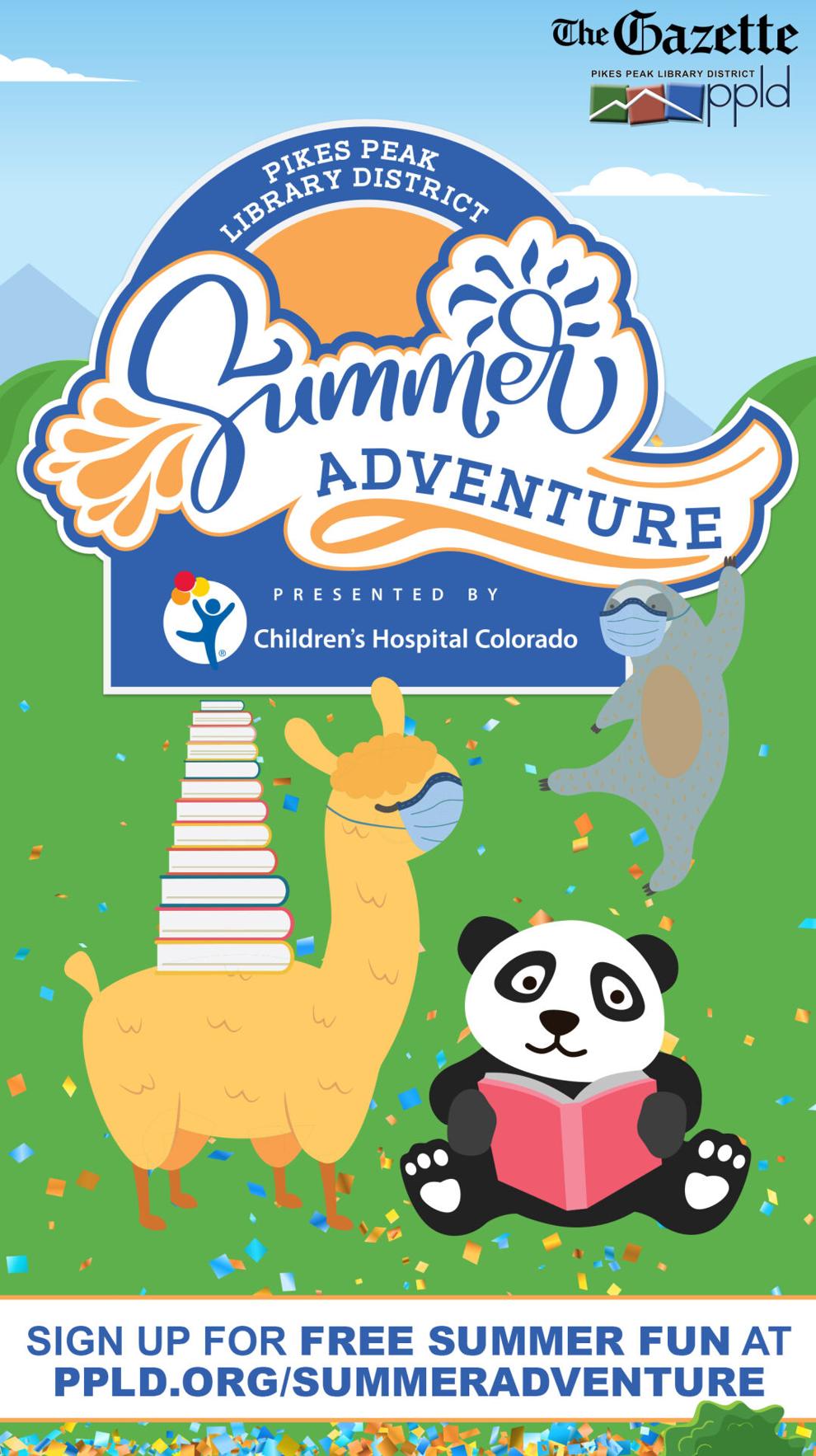 "We absolutely love the Library District, I'm just so grateful that our local library continues to thrive," Hagerty adds. "It's funny because every time we walk into the library, no matter how often we go, it just feels like a treat. The kids get excited about it. They don't groan and huff and sulk around. It's just bringing me, and all of us, a lot of joy this summer."  
Haven't yet signed up for the Library's Summer Adventure program? Game cards are available in printed form at PPLD locations and area businesses across the community (full list at ppld.org/summer-adventure); online through ppld.beanstack.org; or by downloading the Beanstack app. After completing at least 45 activities before Aug. 14, participants receive an entry into a grand prize drawing for either a KiwiCo activity crate for those age 0-12, or a Chromebook, for those age 13-18.