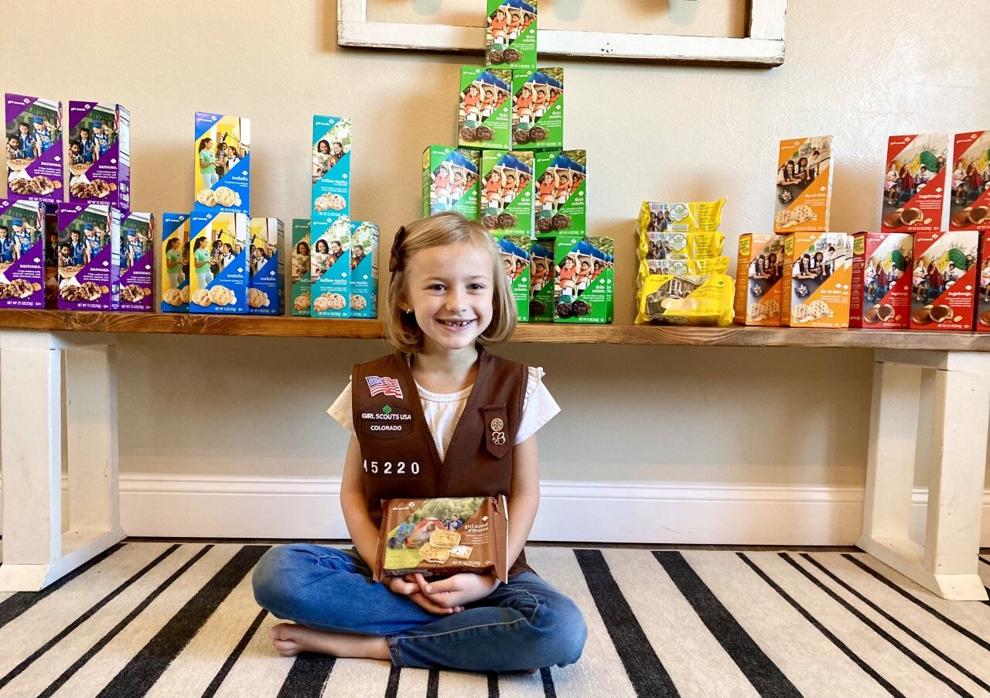 A: The Girl Scouts Cookie Program!
What began as a grassroots project in 1917 has become an icon of American culture. Does anybody know anyone who does not know about, or enjoy, Girl Scout cookies? We think not!
Buying Girl Scout cookies supports adventures like camping trips, STEM projects, and community services like recycling programs. Selling Girl Scout cookies helps girls learn, grow and thrive as they gain entrepreneurial and life skills. Their confidence increases as they learn goal-setting, decision-making, money management, people skills and business ethics.
All proceeds from the Girl Scout Cooke Program stay local to fund life-changing girl-led programs, experiences and learning throughout the year. 
"Everyone loves Girl Scout cookies, but the program is about so much more than cookies," said Leanna Clark, CEO of Girl Scouts of Colorado. "When you purchase cookies, you are helping girls power their Girl Scout leadership experience and you're supporting female entrepreneurs."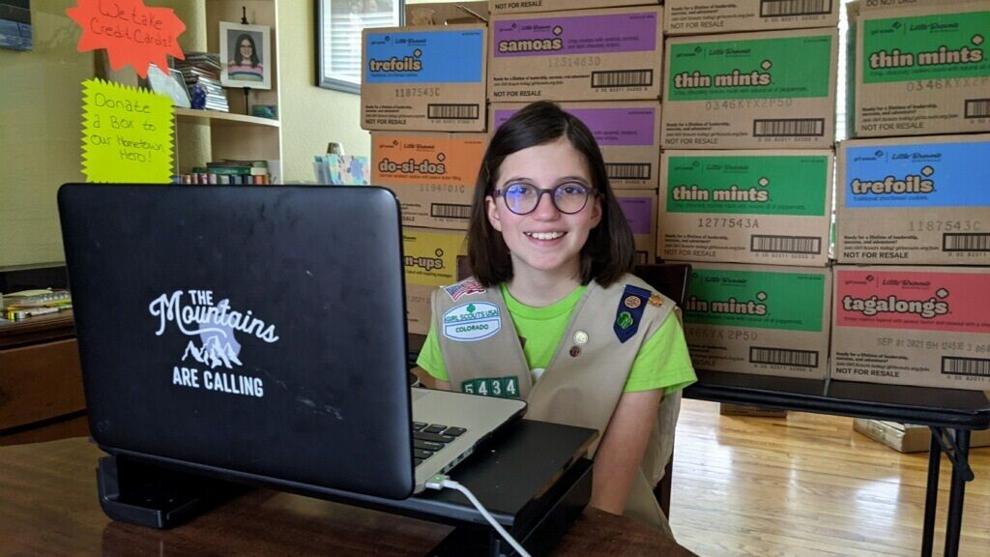 Find Girl Scout Cookies for Purchase
Girl Scout Cookie Season across Colorado kicks off on February 6, with the sweet treats being sold in creative, socially distant and contact-free ways, adhering to COVID-19 safety precautions. (If you cannot wait, you can place your order with a Girl Scout now through their digital order card.) You can find a booth near you online or using the official Girl Scout Cookie Finder app for free on IOS or Android devices. Girl Scout cookies, available through March 13, cost $5-$6 per box. 
Be sure to consider Adventurefuls, the newest cookie joining the line-up of Girl Scout cookie favorites. These indulgent brownie-inspired cookies have a caramel-flavored crème and a hint of sea salt. (Of course you can still buy Thin Mints, Samoas, Tagalongs, Trefoils, Dos-si-dos, Lemon-Ups, S'mores and Toffee-tastic cookies, too!)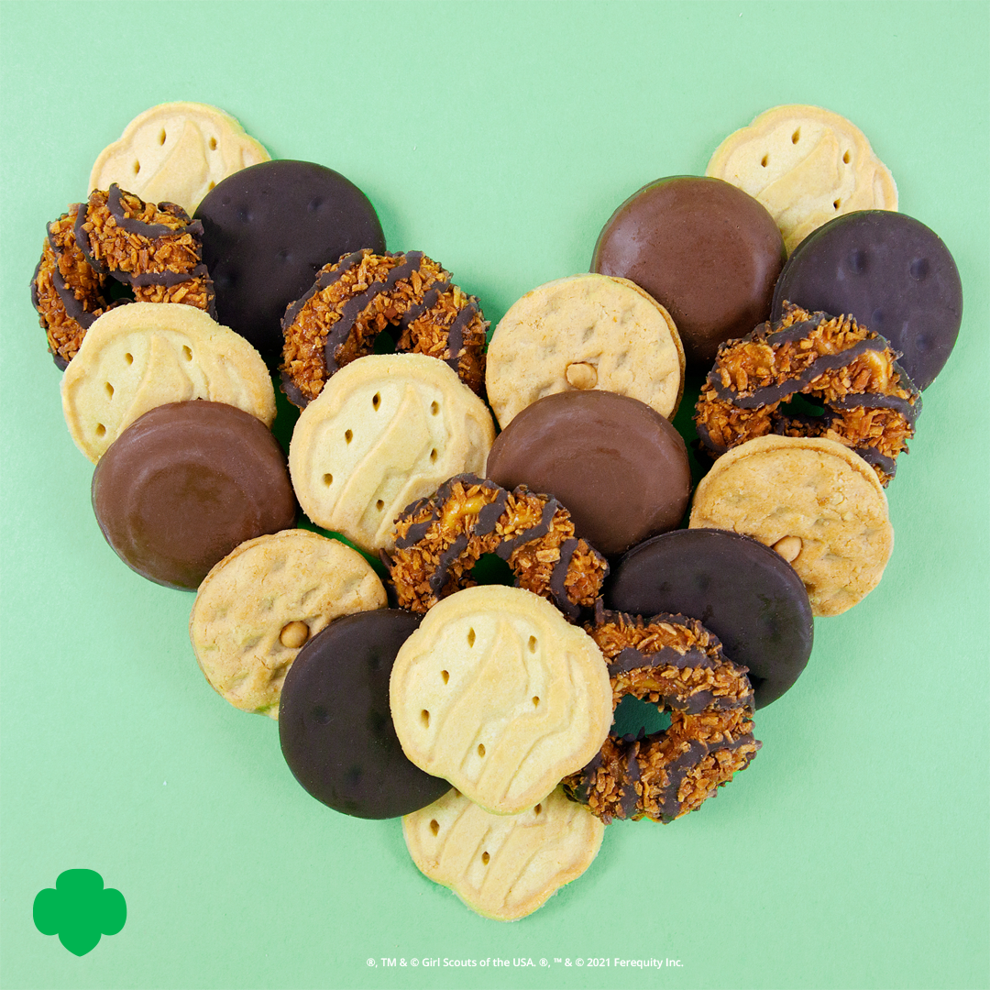 The Sweetest Season Helps Build a Better Future
The sale of Girl Scout cookies fuels Girl Scouts' drive to explore what interests them, discover their passions, and take action on issues they care about. The hands-on experience provides them with experience in running a small business, earning money and acquiring financial literacy skills, all of which position them for future success. 
Hometown Heroes/Gift of Caring Program Feeds Bodies and Souls
Philanthropy and community service are an inherent part of the Girl Scout cookie experience. Customers have the opportunity to purchase cookies for donation that Girl Scouts across Colorado will share with local non-profit organizations, shelters, first responders, blood banks and food banks through its Hometown Heroes and Gift of Caring programs, or donate Gift of Caring cookies that Girl Scouts of Colorado will deliver to military serving overseas, and other local organizations. Additionally, Girl Scouts may use some of their troop funds to complete Take Action projects in the communities, with the goal of making the world a better place.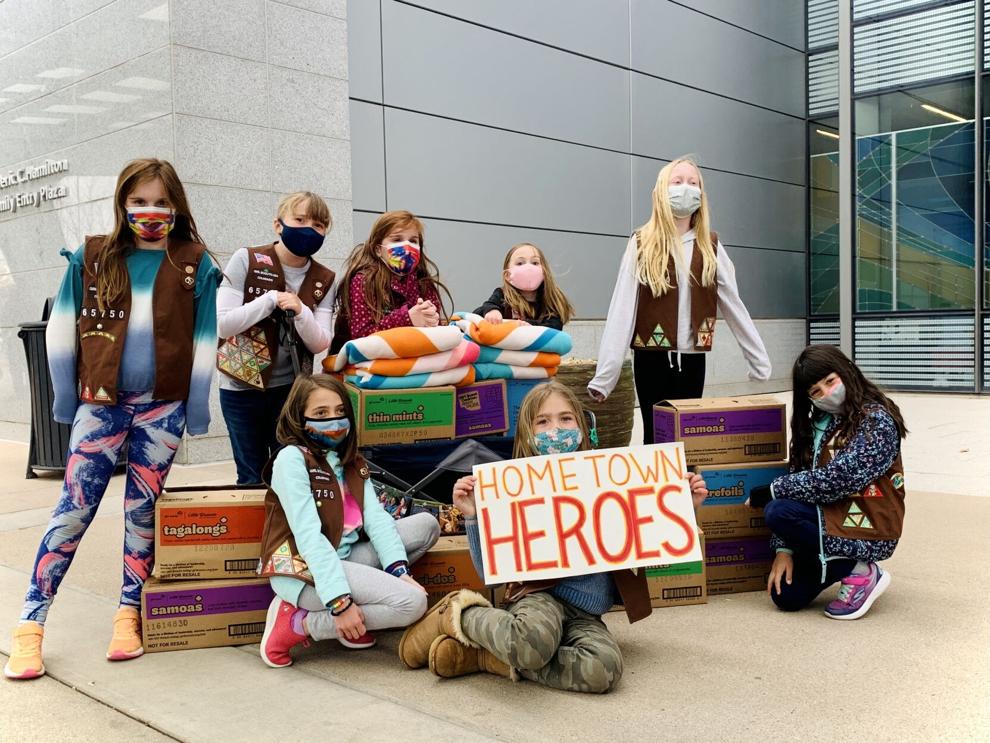 A Win-Win for All
The benefits of the Girl Scouts Cookie Program are felt by the girls who have fun, develop valuable skills, and make long-lasting memories and friendships, as well as the communities in which they live that stand to benefit from improvement projects made possible through 100% of cookie sales revenue. 
Girl Scout cookies have taken on an even greater significance during the pandemic, when donations comforted frontline workers at urgent care clinics, hospitals and those serving hunger relief programs. 
Visit our web site to learn more about the organization and all it does for girls and Colorado communities. You can also call 1-877-404-5708 to speak with someone about joining, volunteering, reconnecting or donating. Check us out on Twitter or Facebook.