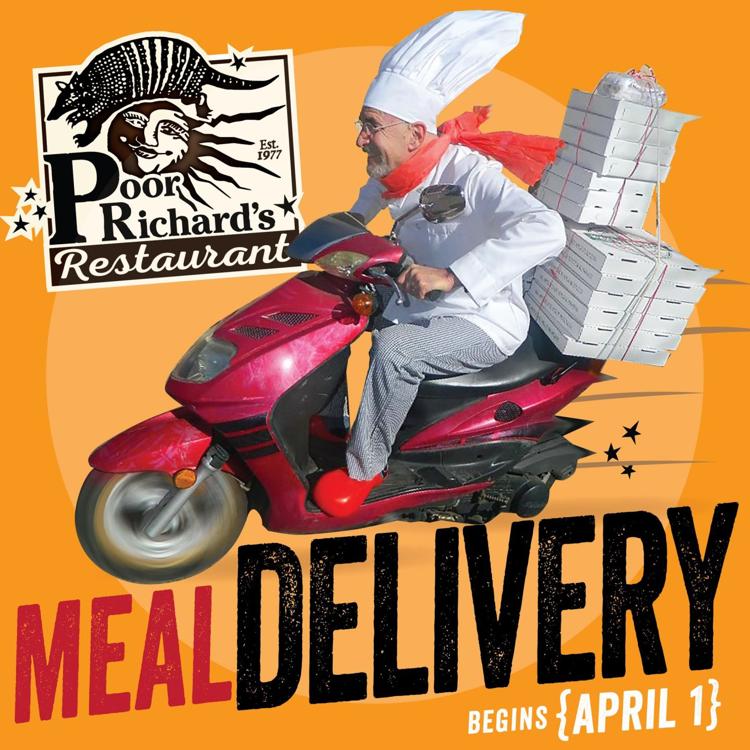 Long-time community members, Richard and his wife and business partner, Patricia Seator, reach out to neighbors and loyal customers
Poor Richard's Richard Skorman opened "Poor Richard's Feed and Read" in 1977 and has been a fixture on the downtown Colorado Springs scene ever since. Richard and Patricia next opened the Toy Store, Little Richards, in 1995; followed by Rico's Café and Wine Bar, and an expanded bookstore, in 2005. Known for healthy and delicious food, an extensive book, card and gift selection, and fun, interactive and educational toys, Skorman and Seator want to continue to support their loyal customers and keep as many of their employees safely working as possible.
"We have invested in gallons of sanitizer, scores of extra gloves and larger containers to send out home-cooked food like soups, stews, lasagna, quiche, fruit pies and more, in larger portions to feed your whole family," said Seator.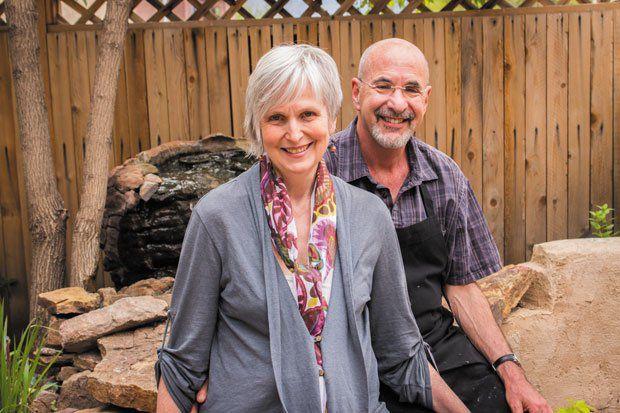 Their famous salads and New York Style pizza, quiche and lasagna, plus unopened beer, wine or soft drinks will be available every day from 11am to 7pm for "no contact" out-front, curbside pickup or for delivery through Door Dash and Grub Hub (except alcohol), as will take-and-heat pizzas and larger portions of their food.  "We get a lot of people craving our pizza and salads," Skorman said.
Richard and Patricia expressed that they "are doing everything they can to keep their customers and staff as safe as they possibly can."  Some of their protocols include:
Staggering shifts to reduce contact between employees
Rearranging their kitchen to allow for at least 10 feet between workers at each station and requiring each employee to maintain social distance the whole time they are working. 
During hours of operation, having one staff member do nothing but sanitize every surface, door handle and to-go container before food or merchandise goes out the door. 
Every box of food or merchandise delivered to the business will have contents removed and sanitized outside before bringing them into the business. 
All food orders will be taken over the phone, paid with credit card only (no cash) and they will look at ID's for alcohol through the front window, not in person. 
Poor Richard's new operation will open, today, April 1st, no fooling.  Before you shop, make sure to visit Good Business Colorado online and purchase a gift card to use –they are adding 33% to gift cards purchased, up to $100.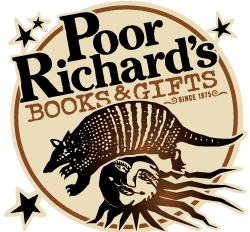 Trying to keep employees working
Skorman and Seator feel a strong sense of family with their employees and are working to help them by keeping as many as possible on the job. 
"We had 55 employees and now are down to 20 or so on the schedule weekly but have been able to keep most on Job Attached Unemployment so they can be brought back as soon as the crisis has passed" Seator said.  As retail manager, she has kept most of her staff working to set-up the new online store and to assist shoppers by email or telephone from home with only one person in the store at a time to fill shipping orders. Today, the Poor Richards' online store is open to help you with art supplies, journals, gifts, cards, puzzles, games, toys and of course, books.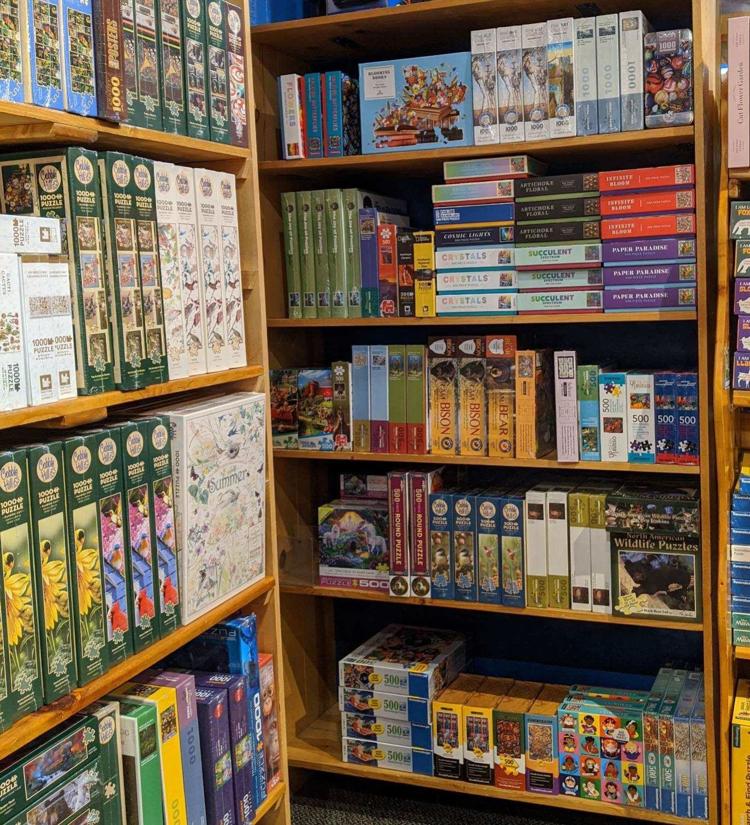 "We want to support our staff and our community and to see our business through to the other side. If local residents can find what they need from a locally-owned small business, instead of through an Amazon or another large distributor, it will help keep small businesses and their staff afloat through these uncertain times and retain the unique character of our local business districts." Skorman said. 
Customers can follow Poor Richards on Facebook and Instagram for some cool ideas for shopping there; or go to their website at www.poorrichardsdowntown.com.  
Please note: Although the stores are not "essential businesses" and will not be able to offer curbside pickup during the Stay-at-Home order, between the online store and phone orders, customers can still remain a local customer of a terrific, family owned store that has its neighbors' well-being at heart.
"You can order online or email or call us to have books and other retail orders shipped to your home or set up a package of toys or gifts to be shipped in time for a birthday or holiday.  We will even write your birthday, Mother's- or Father's Day card to send with your package," Seator said. With over 100 years of experience among their book buyers, they're sure to be able to find the perfect book for you or the person who is the lucky gift recipient. Today, April 1st, the store will be live.
"We have seen people ordering fiction and inspirational book and journals and art supplies, in addition to puzzles and games," Patricia said. "In these times, it's important to find ways to gain peace in the face of all of these chaotic changes. For many people, this is a time of turning inward, an opportunity for self-reflection and creativity. We're honored to be able to provide such resources to the community."
Community caring
Skorman serves on Colorado Springs City Council. He has spoken to local nonprofits about creating a link between locally-owned restaurants and service organizations such as Meals on Wheels, Marion House and Care and Share, who are trying to get prepared food to those in need.. 
"During this crisis, volunteers understandably are staying home, pantries and soup kitchens are closed and food-based nonprofits are having a difficult time keeping up with the demand. Maybe locally-owned restaurants can help and in turn, they can still pay their bills and keep employees working." Skorman said. "We will see how we can be a part of it."
Right now, Poor Richard's is here for you
You can order from the new Poor Richard's menu by calling in your carry-out order directly at 719-632-7721 or 719-309-7220; order online for carry-out  through Chow Now; or you can use Door Dash or Grub Hub to have your food delivered between 11 a.m. and 7 p.m. To access quick links for those options, and for shopping from the Toy or Bookstore, go online at www.poorrichardsdowntown.com