Communities across the globe will always be in need of help and support in the societal aspects on a professional level, and those in Colorado Springs who commit to becoming the foundation of social work can now earn both a bachelor's and a master's degree at Newman University.
The university, based in Wichita, Kansas, is launching the Bachelor of Social Work (BSW) Completion Program in Fall of 2019 that allows undergraduates from local community colleges, including Pikes Peak Community College, to continue their studies in social and human services.
"The bachelor's program is freshly developed, which means that it has the most current social issues that need to be addressed in mind," said Alice Blattler, a sophomore transferring from Pikes Peak Community College to Newman University to complete her Bachelor of Social Work.
By developing the new program and offering it at Newman's Colorado Springs center an opportunity has risen that captures the interests of 21st century students who want a "Degree of Difference," which leads to a fulfilling career and life.
"Social work is far from easy and [some] individuals quickly become disillusioned and burn out in their field, because they lack the necessary passion for service and compassion for others, and the protective nature found in social workers," Blattler said.
The format of the university's courses in Colorado are hybrid, meaning the course will take place both on campus and online. Courses will provide students with a blend of classroom instruction, face-to-face activities, simulations, interactive television and field placement experience in community social service agencies.
Students with an Associate of Arts in Social Work from Pikes Peak Community College are admitted under an Articulation Agreement with Newman University. The new contract gives transferring students a direct pathway to furthering their education by earning a bachelor's degree in two additional years.
The Social Work Department at Newman University offers a field placement program in which educators have the chance to work closely with students to ensure students are positioned in the field they're passionate about.
"We want you to use your talents and creativity in helping people and communities … by getting to know you, listening to you, and valuing your voice, faculty are able to assist and guide you through the developmental processes of becoming a social worker," Natalie Grant, Ed.D., BSW field education director, said in a statement on the university's website.
Blattler added, "Overall, Newman [University] has been wonderful and extremely personal in all their interactions I've experienced with myself and my peers. Faculty there has taken the time to understand the story behind each student and the various specialties of the field we're passionate about."
The field placement allows students to choose from options in the social work field that spread across the spectrum of practice areas.
Blattler had two case workers involved in her life during her childhood when her mother lost custody. Shortly after, Blattler left her father's home at age 13 and over time grew passionate to be a helping hand for others. She plans to pursue a career in Child Protection Services, while managing her time as a hospice volunteer.
"I find it deeply wounding to watch someone go through painful experiences and wish to extend aid in any way I can," she said.
Following the completion of the bachelor's program, Newman University students have the option to continue just one additional year in their college career to earn a Master of Social Work. The university's curriculum is strategically designed to prepare social work experts for leadership in Trauma Competent Practice. The course schedules offer flexibility for the needs of working professionals.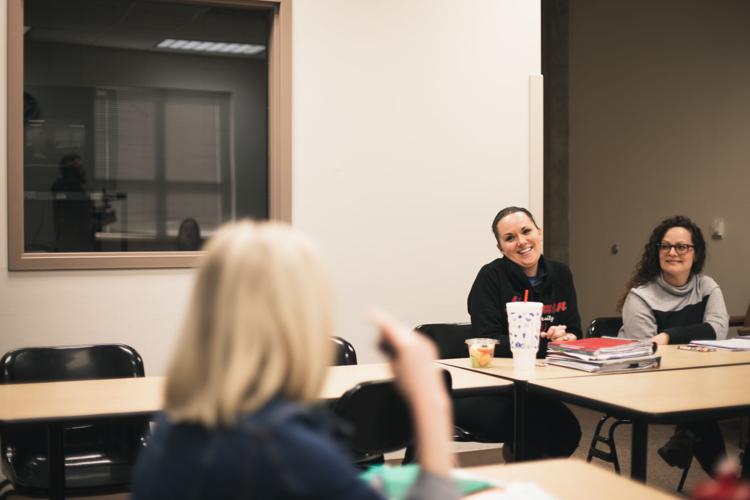 Jennifer Horn, of Pueblo, explained that schedule flexibility is important for her as a student. "Having the ability to attend classes on Monday and Tuesday evenings and a monthly weekend class made the transition to being a student again a little less stressful."
Horn is pursuing her Master in Social Work at Newman University to meet her end goal of supporting the geriatric LGBTQIA+ community.
The master's program is accredited by the Council on Social Work Education. Graduates will be eligible for licensure as a professional social worker through the Behavioral Sciences Regulatory Board in Kansas and through the Department of Regulatory Agencies in Colorado.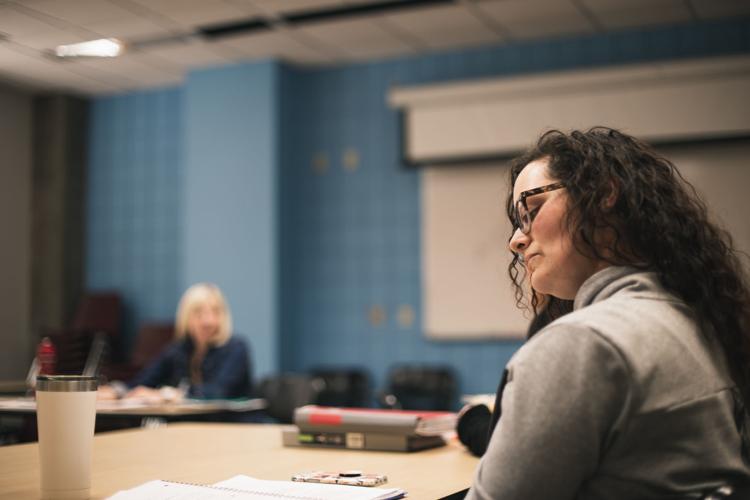 Along with working with others one-on-one, Blatter already has a community-wide solution in the works.
"Currently, I'm advocating for the establishment of a men's shelter here in Colorado Springs, as our community lacks one. If I could successfully get this [shelter] established after I graduate, or even during my time studying, I will have served our community and those in need. That is what social work is, promoting human and community well-being."
Horn describes the community she is dedicated to help as widely forgotten.
"My passion is advocating on behalf of LGBTQIA+ elders. This demographic seems to be forgotten and if I can spend my time as a student reminding other future social workers to keep this population in mind, then I feel like I'm on the right path."
Horn plans to update policy regarding that community in nursing homes, long-term care facilities and retirement communities to build a foundation of trust and welcome despite their sexual orientation.
Tiko Hardy, Psy.D., assistant professor of social work for the master's program, has been assigned as the bachelor's program executive liaison in Colorado Springs and will be the advisor and primary contact for Colorado students.
"We are elated to bring a BSW program to Colorado Springs," Hardy said in a news release. "As educators, we have a unique opportunity for students to gain a better understanding of the social work profession to include issues pertaining to social justice, but more importantly we want them to understand how to advocate for themselves, individuals, families, organizations and communities."
Contact:
Newman University offers generous scholarship packages. For more information and to apply, visit www.newmanu.edu/BSW.
To contact Dr. Tiko Hardy at the Colorado Springs Campus, call 719-520-1214 and email her at hardyt@newmanu.edu.