Newman University graduate works for the city to end local homelessness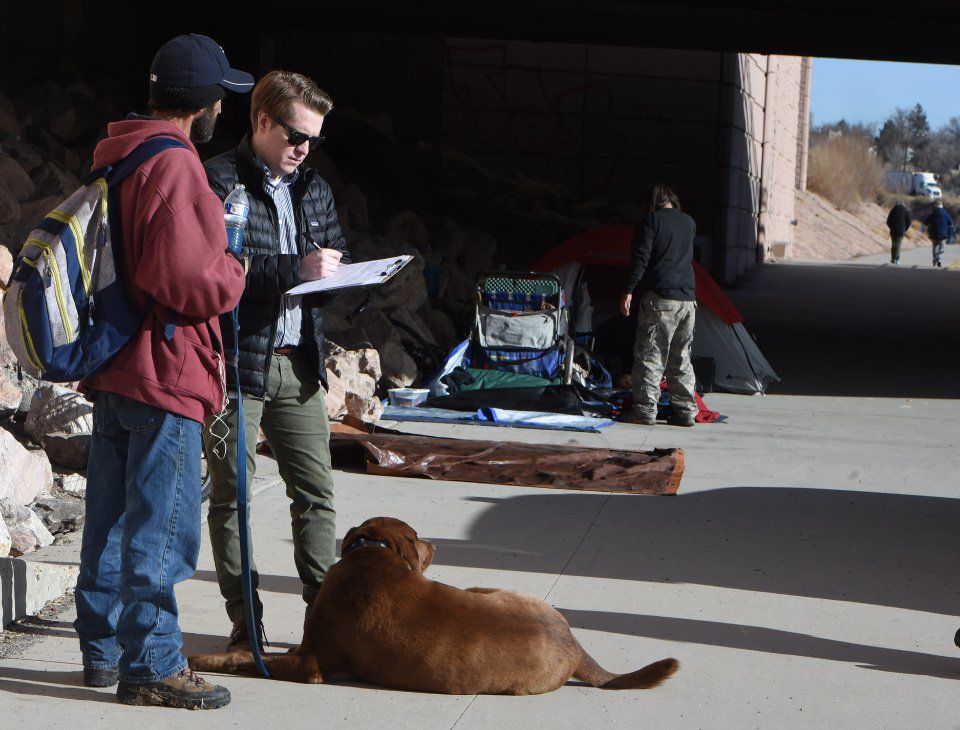 Colorado Springs residents may not agree on many local issues, but most would agree that homelessness is a significant local issue.
A "point-in-time count" (considered the most accurate way to assess the number of people experiencing homelessness at a given moment) taken on January 28, 2018 estimated that at least 1,551 people were living in shelters, transitional housing or were unsheltered. This indicated a 9.6% increase compared to a similar count conducted just a year earlier.
Andy Phelps is currently the Homelessness Prevention and Response Coordinator for the City of Colorado Springs, a position he has held for a year and a half. It's a culmination in pursuing his lifelong passion for helping people, on the road to which was Phelps' May 2017 graduation from Newman University's Master of Social Work program.
His current duties include coordinating how the city contributes to the regional effort to prevent homelessness, as well as responding to issues that arise from people experiencing homelessness. "Homelessness impacts our entire community, and it also has an impact on numerous departments within the city. So I act as a liaison between the community and the city, keeping city leadership informed on homelessness-related issues both nationally and at the state level, and also issues that are happening here locally, so they can be informed in their decision-making," he said.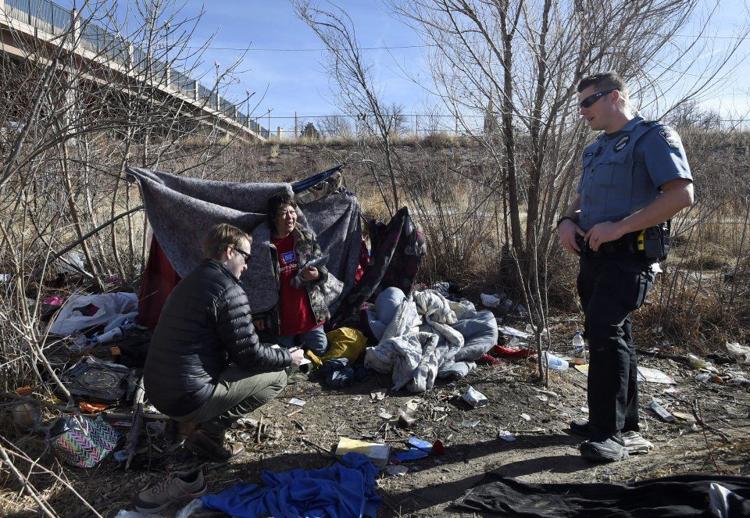 Although our local homeless numbers are average compared to other similarly populated areas in the U.S., issues related to homelessness are among the most frequent complaints the city receives. Concerns range from safety and the wellbeing of individuals living outside, to the impacts of panhandling, illegal camping, fires and dumping. Due to its complex nature, homelessness is an issue for which there is no magic-bullet solution.
One of Phelps' primary roles is to address these concerns, which are often sent to the mayor's office or City Council. "I think you have to have a thick skin in a position like mine, to be able to listen to the concerns of the entire community, that often don't share a consensus in regard to solutions to the issue of homelessness," he said. "I really do enjoy speaking with and corresponding with concerned citizens so I can help educate them on the issues of homelessness here in our community, as well as connect them to ways they can volunteer and get involved, and join the fight to end homelessness."
Phelps also had the lead role in creating the city's recently released Homelessness Initiative, which details the objectives for tackling these issues related to homelessness in our community. "I would say that my favorite part of my job is that I get to help lead the city strategy in responding to homelessness. I recently came out with the 2019 Colorado Springs Homelessness Initiative, and that is our plan for how we will be responding to homelessness-related issues. We're lucky to live in a community with so many smart service providers that provide leadership on this very difficult issue. I am optimistic, and I truly do believe that the 10 objectives put forth in this initiative will help our community see noticeable improvements with homelessness-related issues this year," he said.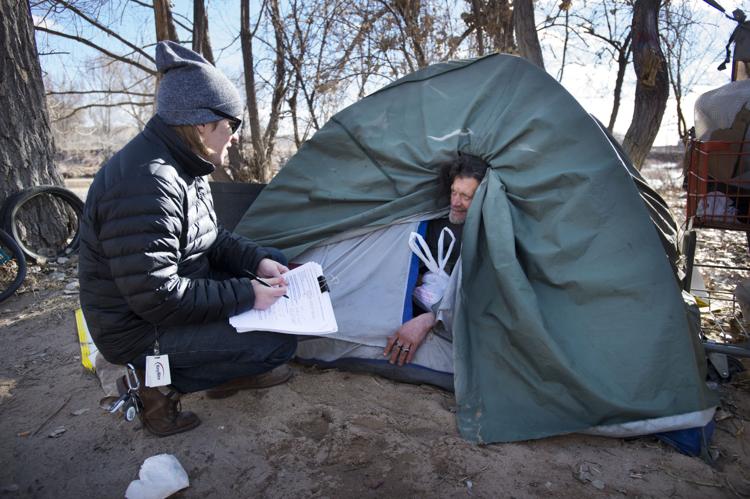 Recounting aspects of his education that helped to prepare him for his position, Phelps said, "I think that my time at Newman instilled in me a love for studying and advocating for the implementation of best practices. I really do believe that we need more people in the social work world looking at evidence-based practices, and advocating for the implementation of those practices. We're not really trying to reinvent the wheel here in regard to homelessness. I actually look at other communities and see what works and what doesn't work, and try to replicate what does work here in Colorado Springs."
To fully prepare graduates to deliver responsive, 21st-century practice, Newman University's Master of Social Work program offers students a supportive and individualized education with a concentration in trauma-informed practice. This approach is becoming more prevalent in all levels of social work, focusing on the effects of traumatic experiences on individuals, families and communities, viewing symptoms like depression, anxiety and Post-Traumatic Stress Disorder as adaptations to trauma rather than as mental disorders.
Andy's job is actually quite a different outcome than what he originally envisioned for himself when he enrolled at Newman University. With a lifelong interest in pottery, he initially wanted to merge his artistic skills with a therapeutic education to become an art therapist. But it was an internship he participated in as part of his studies that led him to where he is today. "I think one of the real turning points for me was, I had to have experience with an internship, and I interned for the person who led the homeless initiative for the city at the time. I think that experience working with Aimee Cox really did open my eyes to another world within social work, and that is macro-level social work. I think that micro-level social work and therapy are very important, but I believe that policy development and work in government also have a place for social workers," he said.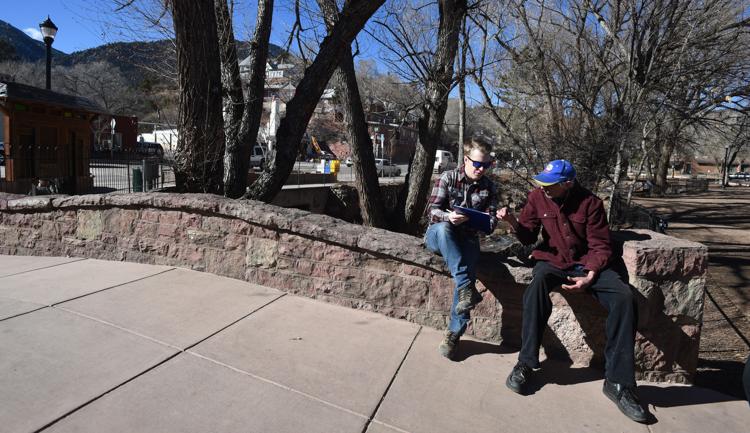 Phelps considers himself lucky to not be alone in this fight. Between the Continuum of Care providers (a local network of stakeholder organizations with expertise in specific areas of homelessness) and other city staff he works with, he's thankful that he gets to work within a team of such capable professionals. In fact, he feels that the group work he did in the MSW program prepared him for these aspects of his role with the city. "I enjoyed all the group work that was involved with getting a master's at Newman University. I believe that, as a community we are interrelated, and learning to work in groups at Newman University, I think really helped me to become successful in my professional life," he said.
Recalling challenges he's faced since he took the position, Phelps said, "I think one of the most challenging parts of my job, is that no day is the same. I have to remain flexible and adaptable to changes as they come. I also have to work in the world of politics at times, which can be complicated and a little bit messy. But I still truly do believe that this work is important and I feel lucky to use my social work education to help those in need — the most vulnerable in our community," he said.
Touching on his hopes for the future of the homeless population in the Pikes Peak region, Phelps said, "My future hopes for our community are that homelessness will become rare, brief and non-reoccurring. I believe that we can build a system of services and affordable housing in our community that will make homelessness basically a thing of the past."
If you're interested in pursuing a master's degree in social work from Newman University, they offer a traditional two-year program for students with a bachelor's degree in areas other than social work, and an Advanced Standing program for those with a bachelor's degree in social work, allowing them to complete the program in just a year. For more information, visit https://newmanu.edu/academics/graduate-programs/social-work.