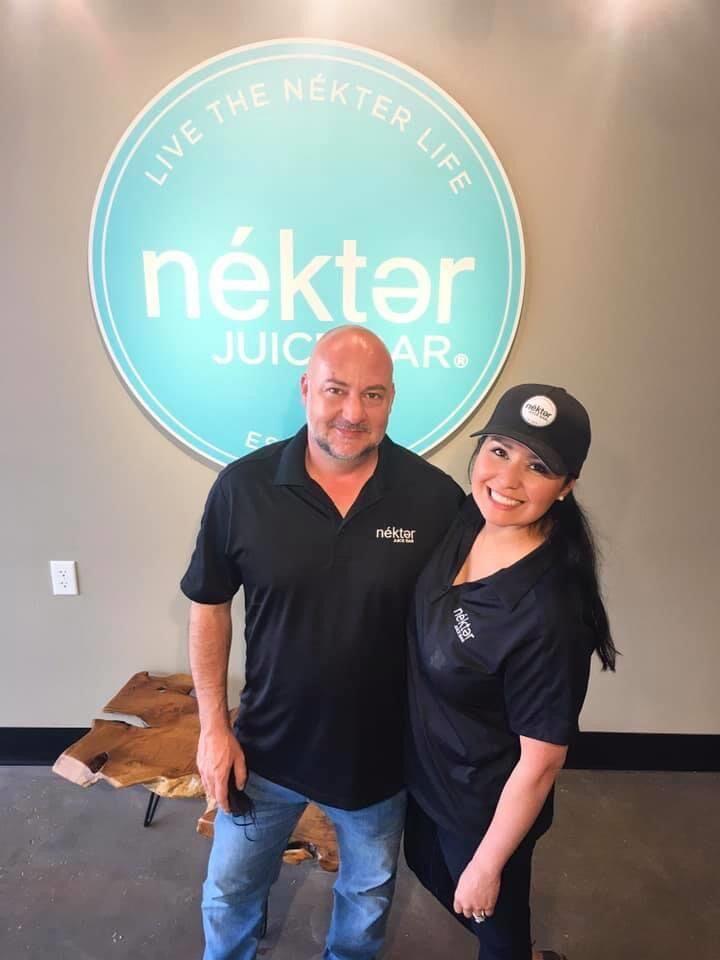 Meet Nick and Lili Green—your new best friends to help boost your immune system, fight inflammation and experience all of the delicious and delightful benefits of fresh and nutrient-rich juices, smoothies and acai bowls, rich with nature's most beneficial ingredients and superfoods. Their new Academy Boulevard Nékter Juice Bar (next to Panera southbound) is the Springs' newest "health central" for those who want to benefit from the natural goodness of nature's fruits and veggies and powerful ingredients that you've been reading about—ginger, turmeric, spirulina and more.  
"We want to help our community thrive through a healthy lifestyle and that starts with a bountiful plant-based and nutritious diet," Nick Green said. "When we were exploring various franchise ownership opportunities, Nékter offered a product we 100% believed in, one we were excited about to share with our new friends and neighbors in Colorado Springs."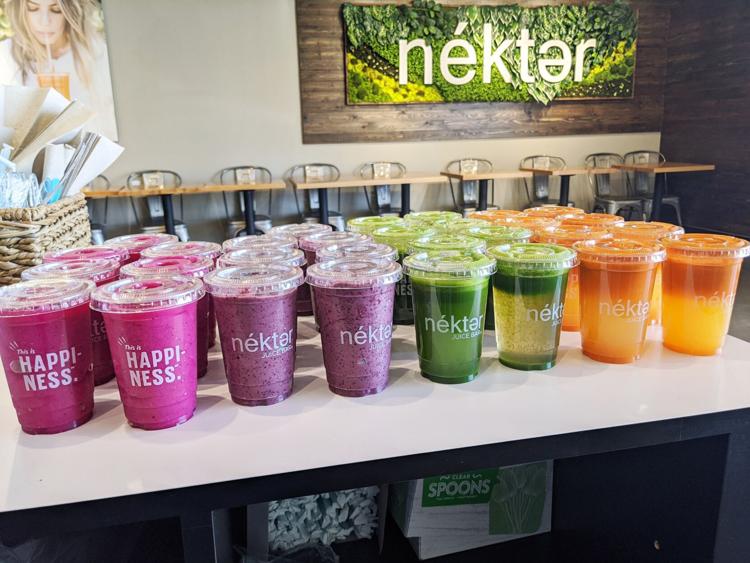 Lili and Nick first were delighted with Nékter Juice Bar as guests. When health issues required a liquid diet, they turned to Nékter's delicious, dairy-free, vegan juices and smoothies and literally changed their lives.   
Drink your veggies!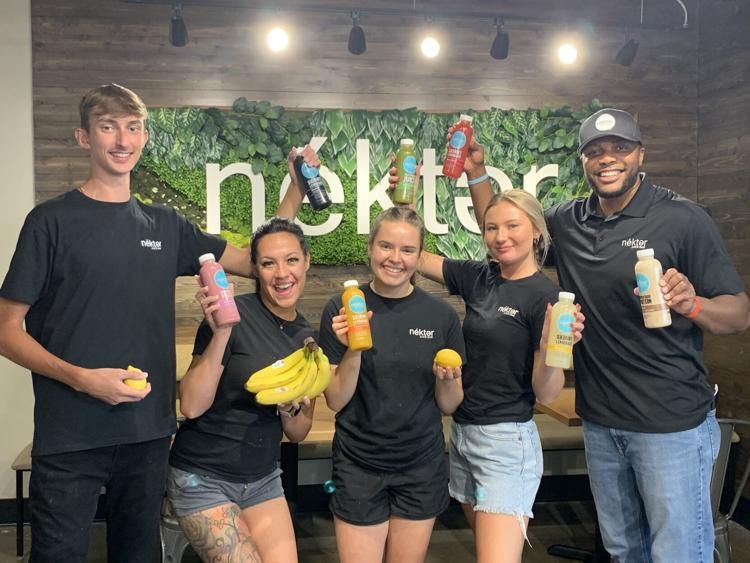 Research has proven that a plant-based diet can help manage weight, improve cholesterol and boost the immune system. A healthy immune system protects by creating a barrier that stops invaders, or antigens, from entering the body. Emerging research also shows that fresh juices made from fruits and vegetables and other superfoods like the anti-inflammatory turmeric can help strengthen the immune system, reduce arthritis symptoms, among a host of other benefits. Ginger, another anti-inflammatory and anti-oxidative nutrient, has also been shown to help boost the immune system, calm nausea and improve cardiovascular health. Guests will also benefit from several other powerhouse ingredients on Nekter's menu such as kale, hemp hearts, acai and more. 
Nékter offers several juice cleanses to help customers reset their body to start healthier eating habits; promote increased energy levels and clearer skin; flood the body with essential vitamins and nutrients; and revitalize the body and mind to promote a more positive well-being. 
"One of our most popular choices is the six-day Celery Detox: Drinking one every morning boosts digestion while also providing a whole host of health benefits such as helping to calm inflammation," Nick Green adds.
Other detox options include Nekter's Classic Detox Cleanse, a complete juice cleanse of six juices per day including Celery Detox, Turmeric Citrus and Camu-Camu; Healing Greens with Prebiotics, Charcoal Lemonade with Probiotics; Classic Greens, and the Original Superfood Protein. Three, six or ten days of this cleanse may help you ditch those sugar cravings for good! All Nékter juices are cold-pressed, which avoids loss of essential nutrients, vitamins and enzymes and ensures optimum flavor and freshness. 
"People tell us all of the time—I was stuck. Eating clean and still feeling lethargic and dependent on caffeine to keep going. After trying one of our Nekter cleanses, they report their body has been "reset," they feel clearer and ready to take their fitness program up a notch," said Lili Green.
The couple wants to offer themselves as support and as cheerleaders during this process. Call them at the store and they'll help you choose the cleanse that's right for you. 
Nékter for children
Kids sometimes struggle with eating enough vegetables—Nékter juices can check off that box for concerned parents. The two kid favorites at the Green's store include Banana Boost and strawberry, banana, or watermelon smoothies with spinach as the secret, green ingredient.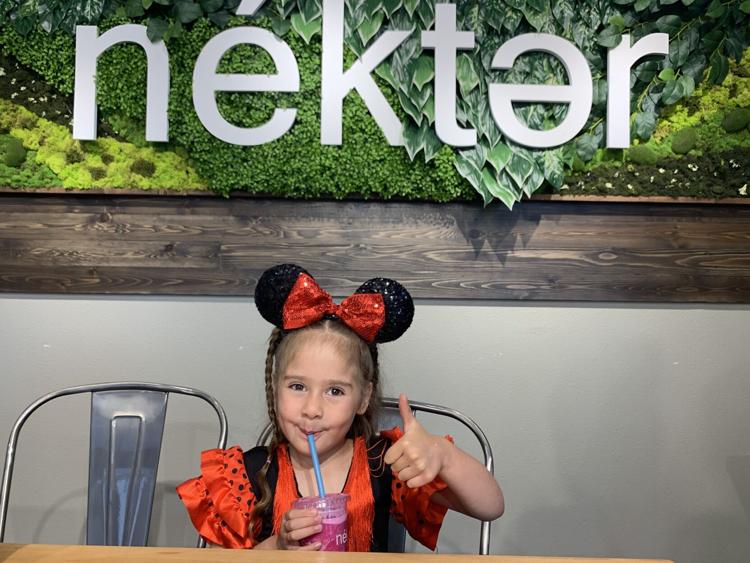 "Even though we never add any sugar, these drinks are delicious enough to make even the pickiest kid crave it!" 
Bowls—a quick, nutritious lunch to feel better about
There weren't enough healthy lunch options for people taking meetings or just running errands up the northern Academy corridor. Now with the new Nékter, busy people on-the-go can enjoy delicious bowls, made with coconut yogurt, acai, blue chia pudding and other fresh and super-powered ingredients. The new Immunity Bowl has over 1000 mg of vitamin C, designed to "help kick your immunity into high gear." Toppings include superfoods like hemp hearts, bee pollen, goji berries, and cacao nibs. 
The team at Nékter HQ in Southern California also makes fresh Grab-and-Go cold pressed juices for those who want a health boost on the go. For example, the Healing Greens juice can easily sub for lunch and provides prebiotics to help promote a healthy gut. The Superfood Protein bottle offers the best post-workout boost to maximize fat burning and help soothe workout-weary muscles. All cold-pressed juice bottles are offered at the North Academy location. 
"Many of our customers call ahead to get a smoothie to go for everyone in the family and to stock the fridge with healthy, fruit-and-veggie packed delicious options for the kids," Lili said. "We have made so many friends since we opened—we're glad that we're here to help our neighbors gain a healthier lifestyle using fresh, whole foods for optimal energy and immunity."
Call with questions
With such a rich offering of delicious and nutritious menu items at Nékter, it's incredibly easy to change your health for the better, Nick and Lili said. They encourage curious customers to give them a call and they will be glad to discuss the research behind ingredients such as turmeric, ginger, acai and more—coming up with the most fruitful options for everyone's specific lifestyle needs. Call ahead or use their user-friendly mobile app to skip the line and make the whole crew happy any time of day or year. They're open 7 a.m. to 8:30 p.m. and for curbside pickup. There's outdoor seating and pets are allowed, too. 719-284-0415