Ideally located off of Voyager Parkway and Ridgeline Drive, conveniently near shopping and dining, and with easy, quick access to Denver, lies The Farm — a beautiful and distinguished community in northern Colorado Springs with the appropriate motto, "Live Abundantly."
It is a neighborhood smaller and more intimate than most master-planned communities, where residents enjoy enchanting views intermingled with an amenity-rich lifestyle that promises engaging activities right outside their front doors. It's here that families can get away from the everyday hustle and bustle to enjoy parks, trails and more … without ever having to leave their community.
For those who are interested in building a custom home that is uniquely theirs in one of Colorado Springs' most inspired communities, The Farm is excited to offer a limited number of 16 custom home sites, ranging in size from 18,000 to 40,000 square feet. These premier lots are phenomenal, offering preserved natural vegetation and unparalleled vistas of Pikes Peak and the Front Range, while also maintaining a convenient location near community amenities and District 20 schools.
Buyers have the opportunity to purchase a lot directly and bring in a custom builder of their choice, or they can opt to build with one of the community's preferred custom builders: Elevation Homes, Picasso Homes, Solid Rock Custom Homes, Goetzmann Custom Homes, Inc., or Saddletree Homes.
The community's name is closely tied to its principles. Historically the site of three former dairy farms, the property was purchased by the Allison family in 1947 and provided them with an idyllic homestead for over 70 years. Here the family grew vegetables, caught trout, and raised cattle and thoroughbred racehorses. You'll notice that the streets in The Farm are named after famous racehorses in tribute to this part of the land's history.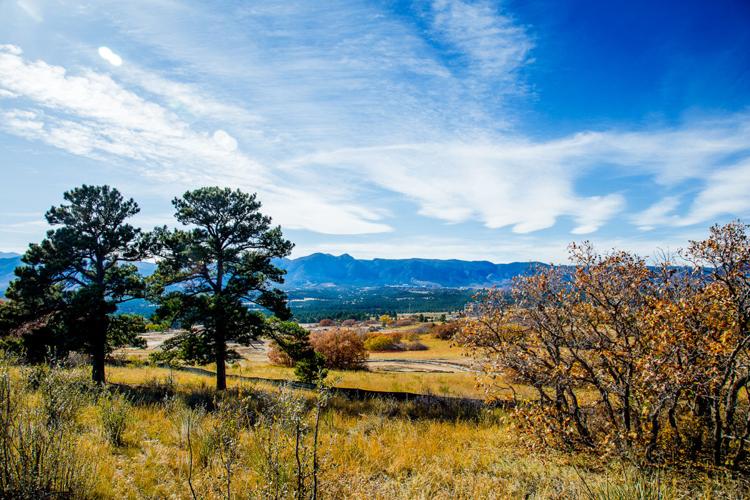 John Allison named the ponds on the property after his four daughters Frances, Mildred, Ann, and Mary. The family enjoyed many outdoor dinners beside "Lake Ann." In 2013, the children and grandchildren of John Allison partnered with La Plata Communities to begin a new chapter in The Farm's history.
Currently under construction beside Lake Ann, with an anticipated opening date of summer 2019, is The Gathering Place —The Farm's spectacular community clubhouse, complete with outdoor amenities. It will be in the heart of the community, featuring an outdoor courtyard, swimming pool, pond overlook, fishing for kids, water access for non-motorized watercraft (like kayaks), and a small amphitheater.
Inside, the clubhouse will feature multipurpose rooms for events, fitness classes, a cardio/weight room, catering kitchen, and child watch room. So, even as it is being developed today, the area will continue to serve as a gathering place for family and friends, much like it did for the Allison family.
"Seeing all of the many special details coming together for the clubhouse and surrounding area is just so exciting for our current and future residents," says Lindsey Nigon, Marketing Director for La Plata Communities.
What's more, the community is dedicating approximately 25 acres to parks and trails. The preserved open spaces account for roughly 130 acres, and the extensive trail system will link to regional trails in the future. Residents will be able to hop on the trail near their home, and from there connect to regional trails like LaForet Trail, and the 20-mile New Santa Fe Regional Trail.
With The Farm, La Plata Communities has been entrusted to create a special neighborhood where families can enjoy a wholesome lifestyle rooted in enduring traditions and values — the kind of lifestyle the Allison family enjoyed. Now you and your family too can "Live Abundantly" … with a custom home in The Farm.
For information and pricing on custom lots available at The Farm, call 719-867-2279 or visit thefarmcolorado.com/custom-lots/.