Keep your data protected and your network secure with an IT checkup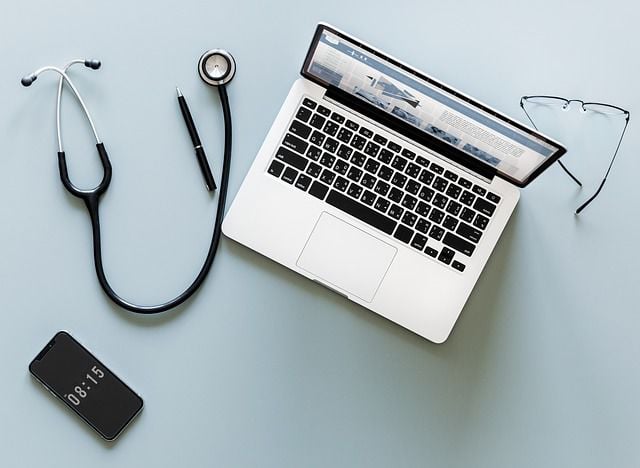 The year is young, so now is an excellent time to make sure your business is up-to-speed with all things IT. Preparing now can help propel you through the year with fewer hiccups and higher productivity.
You may already have antivirus, backups and security in place, but like a car, every once in a while your system needs a checkup and fine-tuning to continue working at maximum capacity.
Here is a checklist from Frontier IT covering crucial areas that should be reviewed to ensure that your business is protected and optimized.
Do you have an antivirus?
Antivirus is an essential software with the function of detecting, preventing and removing malware such as viruses, worms, Trojans and spyware. If you have it, great! You can check it off the list. If you don't, now's the time to find IT professionals who can set you up with cutting-edge antivirus software.
Is your antivirus up-to-date?
Keeping your antivirus up-to-date is as important as having it in the first place. This is because malware is constantly changing, and, in turn, antivirus software is constantly being updated to combat new threats.
Are you backing up your data?
Losing data would prove a critical setback for your business. Unfortunately, hardware is not perfect, and is subject to being lost, corrupted, stolen or destroyed. Regular backups are key. You should also consider backing up data on the cloud. The cloud is known to have better security than local servers, with regular security audits to keep files safe. In addition, data is backed up to a number of servers so data loss is virtually impossible.
When was the last time you tested your backups?
It's important not only to back up your data, but to test your backups. Backup restore tests should be conducted monthly, or even weekly. It's especially important when there's a significant change in your database. Backup restore tests can reveal whether or not data quality is perfect, if retrieval time of documents is reasonable for your operations, and if the backup history meets your business needs.
Is your network is still secure? Unfortunately security breaches are more prevalent than ever, so it's important to check up on your network security. It's vital to scan networks for vulnerabilities and secure any vulnerabilities that may be present.
Have you added new equipment (computers, servers, etc.) to your network?
It's important that all new equipment added to your network is fully inspected for vulnerabilities and equipped with antivirus, firewall and other security and backup software. One weak link is all it takes for your entire business to be compromised.
Frontier IT provides antivirus and backups, plus they have all the additional tools that will do internal network scans and find vulnerabilities. Give them a call today at 719-888-HELP so they can help you check off all the items on this list.