Imagine pairing the finest jewels with on-trend designs that will absolutely slay at formal events, which can also be easily disassembled and reconfigured for more casual events. Jewelry that allows you to create your own look and express your own individual style. Jewelry that's as versatile as you are … as versatile as everyday life requires you to be.
This concept becomes reality with the ingenious creations of Marcel Roelofs. And the appeal isn't just about the sheer physical beauty or the unlimited number of possible combinations. It's also about the convenience of being able to match different outfits and moods with the same piece of jewelry.
This is why Johannes Hunter Jewelers is excited to welcome Marcel to Colorado Springs to showcase his exclusive interchangeable jewelry line, July 18-20. His visit will allow you to stop in and meet the designer as you browse his creations, and private appointments are also available with Marcel on July 18, only.
The jewelry of Marcel Roelofs
So, what kind of sorcery is this? It begins with Marcel Roelofs' guiding approach, which is redefining the clasp — transforming it from its purely practical purpose, into the main focus of the design. Using securely interlocking male and female "vario keys" allows the wearer to easily disengage the centerpiece clasp from its wire, cord, beads or chain, and then fasten it to another. You just push in and turn to release, and then refasten in whichever configuration fits your mood or occasion. The variety of unique interchangeable clasps enables the creation of countless variations.
Marcel's extensive range of clasps, featuring one-of-a-kind gemstones and vibrant Murano glass, create flawless combinations of function and beauty. Materials commonly used in his designs include stainless steel, 18-karat gold, platinum, diamonds, and unique gemstones like opal, lapis, drusy and more. Most of the gemstone centerpiece clasps are one-of-a-kind, as Marcel designs around the natural shape of the gemstones, making each dazzling clasp completely unique to its wearer.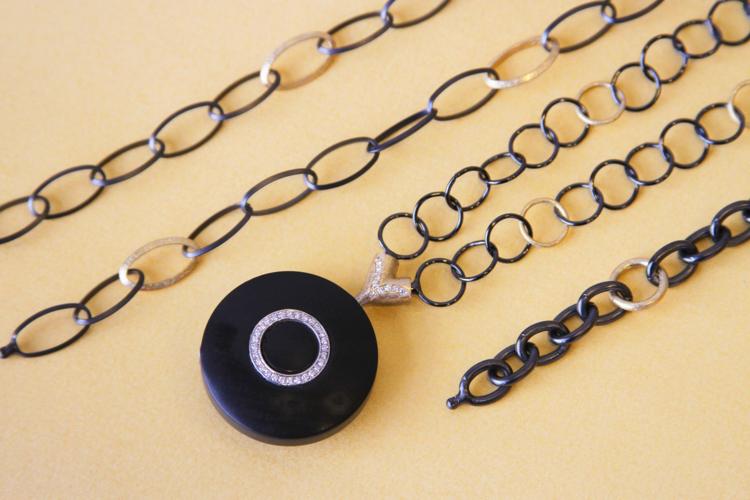 Born in the Netherlands, Roelofs currently resides and works in Erkrath, Germany. The work of his namesake company can be seen at all significant international trade fairs, and his company supplies an extensive range of clasps, earrings and rings to specialty retailers around the globe.
This event is an amazing opportunity to start your collection. Prices range widely to accommodate all budgets, from $420 (a Murano glass centerpiece clasp with a stainless steel neck wire) to $15,000 (a one-of-a-kind gemstone or precious-metal centerpiece clasp with a precious-metal neck wire). And when you come to shop the jewelry over the three-day showcase, you can enter a free giveaway drawing to win one Murano glass centerpiece clasp.
Johannes Hunter Jewelers also has the capability to create customized centerpiece clasps with the Marcel Roelofs "vario key" spring mechanisms using client-provided gemstones. That means, if you have a favorite gemstone or sentimental jewelry, it can be turned into a centerpiece clasp to integrate into your collection.
A 30-year family tradition of local service
For Johannes Hunter Jewelers, the journey to becoming Colorado Springs' Premier Jewelry Store began when Linda Johannes started selling Native American jewelry on a roadside in Montana in the early 1970s. She opened her first jewelry store there in 1976, and then moved to Coeur d'Alene, Idaho in 1980 where she opened a shop called Johannes and Company. After marrying and becoming business partners with Glenn Hunter, they opened a second location in Sandpoint, Idaho in 1983. Wanting to reach a larger market, they closed the Sandpoint store, sold the Coeur d'Alene store, and moved to Colorado Springs to open Johannes Hunter Jewelers in 1988.
In 1991, Linda's daughter Robin officially joined the business, and by 1994, Johannes Hunter Jewelers had doubled the size of their store as they established themselves as Colorado Springs' premier jewelers. The family aspect of the business grew also, when Linda's eldest daughter Brenda joined the fold in 1999. In 2011, the business expanded again, moving into an even larger store in the University Village Colorado shopping center. And, as of 2017, Robin has attained primary ownership of the family business.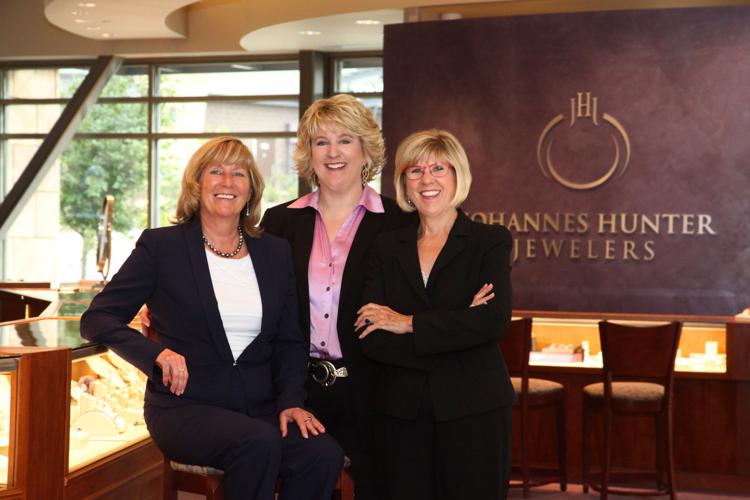 Today, Linda, Robin and Brenda can all still be found in the store, doing what they enjoy most — serving their clients and community. They cherish the relationships they've developed with their clients, and are committed to providing the finest jewels, along with the most professional and knowledgeable service. Johannes Hunter has been a member of the American Gem Society since 1996, and their membership is your guarantee that you're working with jewelry professionals of the highest integrity.
The Marcel Roelofs Jewelry Showcase begins on July 18 with private appointments only from 10 a.m. – 6 p.m., and continues through July 19 (10 a.m. – 6 p.m.) and July 20 (10 a.m. – 5 p.m.) at Johannes Hunter Jewelers in the University Village Colorado shopping center at 5182 N. Nevada Avenue. For more information, visit www.johanneshunter.com/marcel or call 719-633-8982.