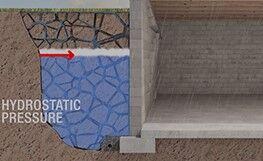 You would expect your home's foundation to remain intact and provide service for life after construction. But that is unlikely to be the case, especially if you have water problems or drainage issues. Both can lead to hydrostatic pressure, which has a damaging effect on your home. Here, we are going to demystify hydrostatic pressure and show you the best preventative measures that can help curb it.
What is hydrostatic pressure?
Hydrostatic pressure is the force that stagnant water exerts on anything in its way, such as foundation walls or the basement walls in your home. The pressure can result from water that is flowing downhill after a downpour or saturated soils in your foundation. Hydrostatic pressure is not constant, but instead fluctuates with seasonal changes in rainfall and water tables. It can push water through wall-floor joints, opening close to your basement windows and block walls.
Water is the major culprit. Whether from rainfall or a high-water table or melting snow, water has the potential to saturate the foundation soil. The type of soil also determines whether you will experience hydrostatic pressure. Sand and loam soils are fast-draining, meaning they do not retain water. Clay does hold water and swells, and this can cause problems in the wet season.
How hydrostatic pressure affects the foundation
Standing water will start pushing against your foundation walls, and before you know it, the walls start buckling or bowing. A foundation that was once stable and strong, will also grow weak with time. With nowhere to go, the water in the soil surrounding your foundation will start seeping through the porous concrete walls and cracks on the walls. This can lead to water damage, basement mold and dampness, factors that can render the basement unusable. Ultimately, you will find yourself repairing your basement and performing mold remediation, which can cost a lot of money.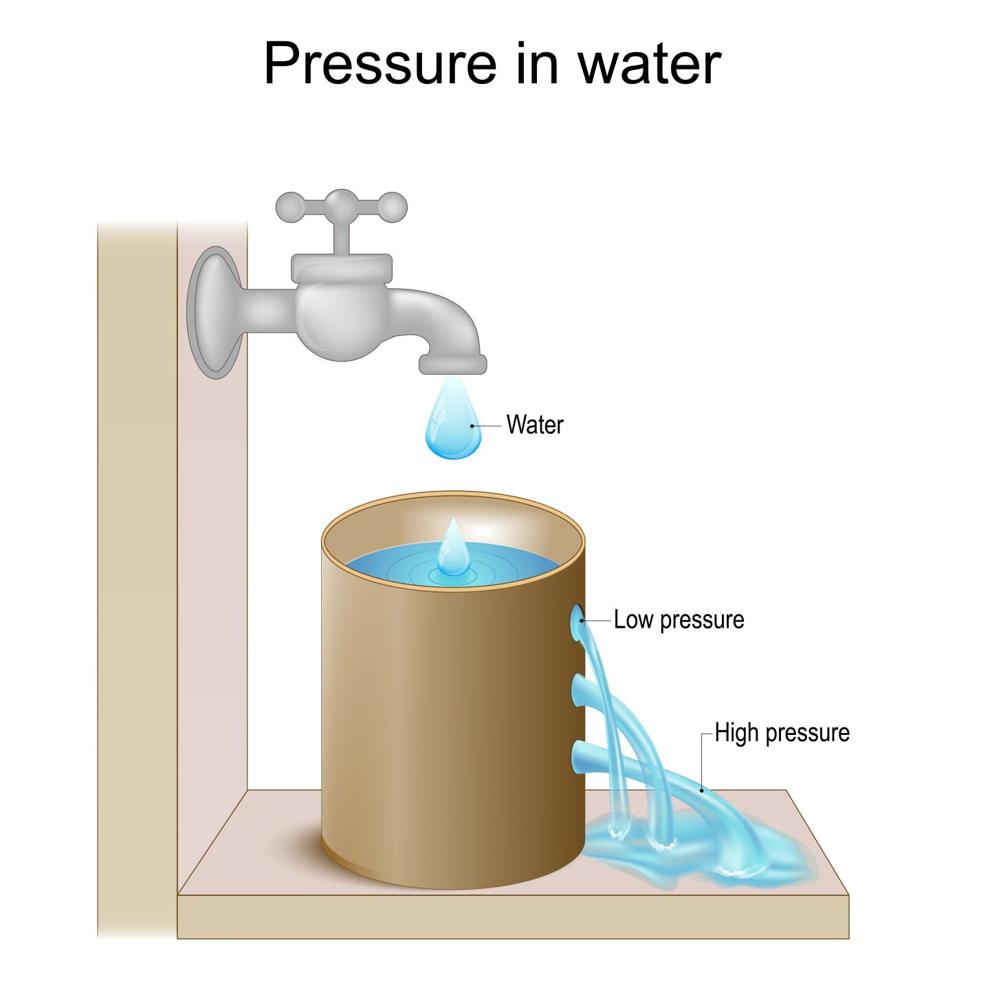 Controlling hydrostatic pressure
When it comes to hydrostatic pressure, prevention is always better than having to deal with repairs down the road. If you are past the prevention stage, here is what you need to do to remedy the pressure that is acting on your walls.
Improve exterior drainage
Rainwater will pool around your home in the wet spring, and some of it will end up in the foundation and the basement if it is not directed away properly. Gutters and downspouts will come to your aid here. Make sure these fixtures are in top shape so they can do their job.
As well as maintaining your gutters, you would also want to make sure that the yard has a positive grading. Such a grade will enable water to flow out naturally. Ask your local landscaper about re-grading your yard if water is not flowing properly.
Install interior drains
A solution like BasementGutter™ can be a game-changer in relieving your basement walls of hydrostatic pressure and preventing a flood. It will move out subsurface water and underground water that seeps through cracks before it rises and starts exerting force on your basement walls. We install it into the subfloor of the basement and at a sloping angle.
Repair your walls
If walls are cracking or bowing, they need to be sealed and stabilized so they will not deteriorate. Even the tiniest crack has the potential to widen and let in water. A patented wall system like IntelliBrace™ together with carbon fiber and wall anchors will come in handy. Our experts can apply this so water will not come into the basement.
Invest in professional waterproofing
Lastly, consider waterproofing your home with the help of a professional. The goal is to prevent water from collecting around the footing and the foundation. No water means no ponding. The result is that hydrostatic pressure will not occur or attack your walls. We can install a basement sump pump to eject excess water that gets in during a flood or that leaks from a broken pipe and pools on the basement floor.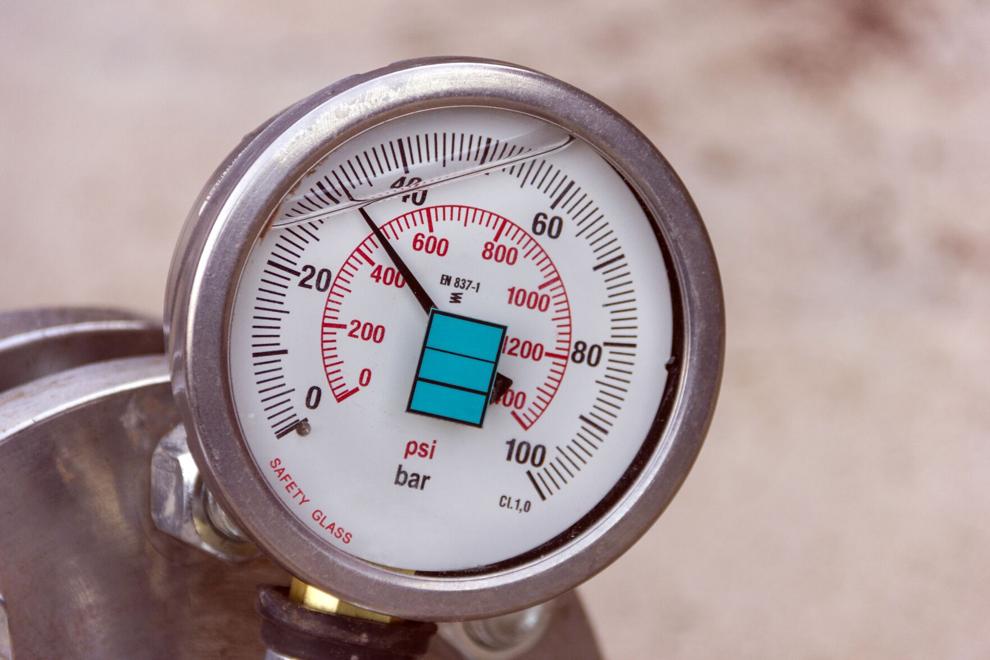 Want to combat hydrostatic pressure effectively?
Fighting hydrostatic pressure affecting your home can be a difficult task, but not with the help from the experts at Complete Basement Systems. Water pressure will grow with time so the best way to address this issue is to find ways to channel water away from your home's foundation. You need a foundation repair expert to identify the weak points and apply a lasting fix to your problem. Get in touch with us to schedule a free basement waterproofing inspection and get a no-obligation quote as well as recommendations.