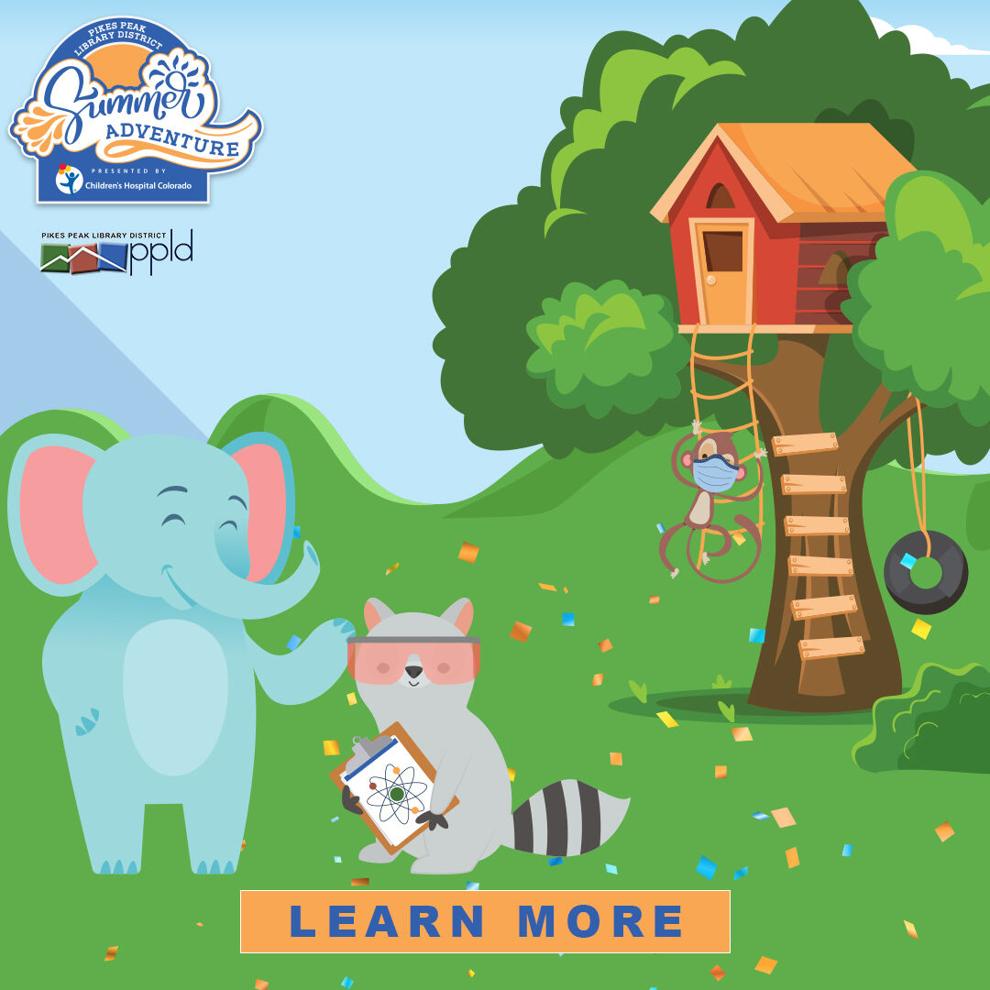 School's out, the pandemic is easing up in Colorado and Summer Adventure presented by Children's Hospital of Colorado, PPLD's free annual summer reading and activity program for those age 0 - 18, is back once again encouraging kids and teens to read, imagine and move, now through Aug. 14. 
Game cards are available in printed form at PPLD locations, Little Free Libraries, and area businesses across the community (full list at ppld.org/summer-adventure). The program runs much like it has in the past. Participants each identify and track activities they do that earn them points and participation prizes. If they complete at least 45 activities before Aug. 14, they will also receive an entry into a grand-prize drawing for either a KiwiCo activity crate for those ages 0 - 12, or a Chromebook, for those ages 13 - 18.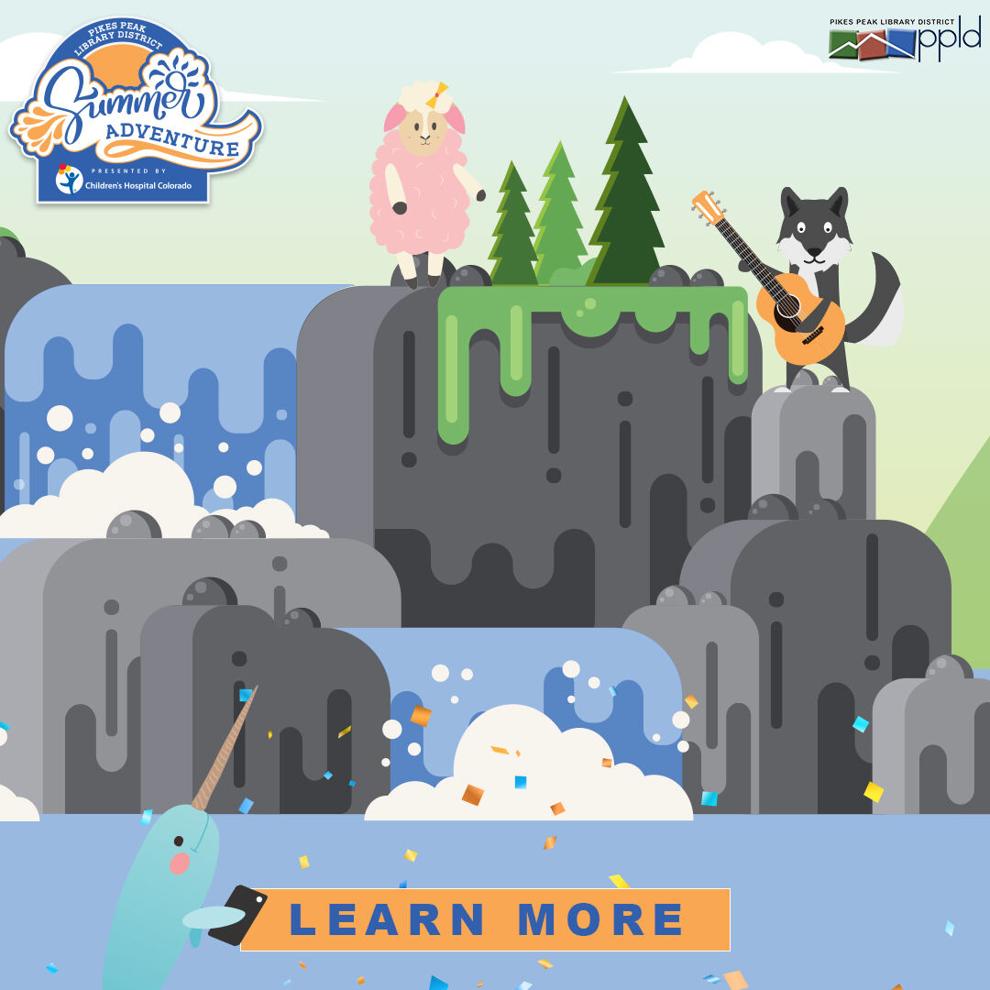 Avid readers can check out books and read every day, all summer long, and completely fill their cards that way if they choose. Less-avid readers can venture into the imagine and move categories by completing activities like coloring PPLD's 2021 Summer Adventure poster pages for the former or learning a TikTok dance for the latter. As Joanna Nelson Rendón, PPLD director of young adult services says, Summer Adventure is "very much about reading and learning, but also sharing and creating."
When it comes to activities and events, Summer Adventure is a bit of a hybrid this year. As such, many sessions will include safety precautions, require registration, and have limited seats available, so keep that in mind and sign up early online through the event calendar.
Some events, like story times, will be held live, in-person, indoors. Others will take place in-person, outdoors (weather-permitting). These include laser tag games (such as Battle Royale and Protect the President, or just a free-for-all), Harry Potter-focused trivia contests, and chalk mural drawing for teens. Families with kids of all ages are invited to participate in movie nightsthat will take place in the parking lot at Library 21c and in the park behind East Library or attend concerts with Colorado performer Steve Weeks.
"I'm just really excited to be back in front of people again," says Weeks. His June performance at East Library was his "first family music performance in over a year." 
Local Denise Gard is also excited to return this summer for all-ages family shows with Joey and Kira, her two performing pups. 
"I create stories and my dogs act out the stories," says Gard, a former PPLD children's specialist. "I have two highly trained border collies that do tricks, but we interweave the tricks into the story. … The dogs absolutely love it. My dogs smile because they have so much fun showing off their knowledge."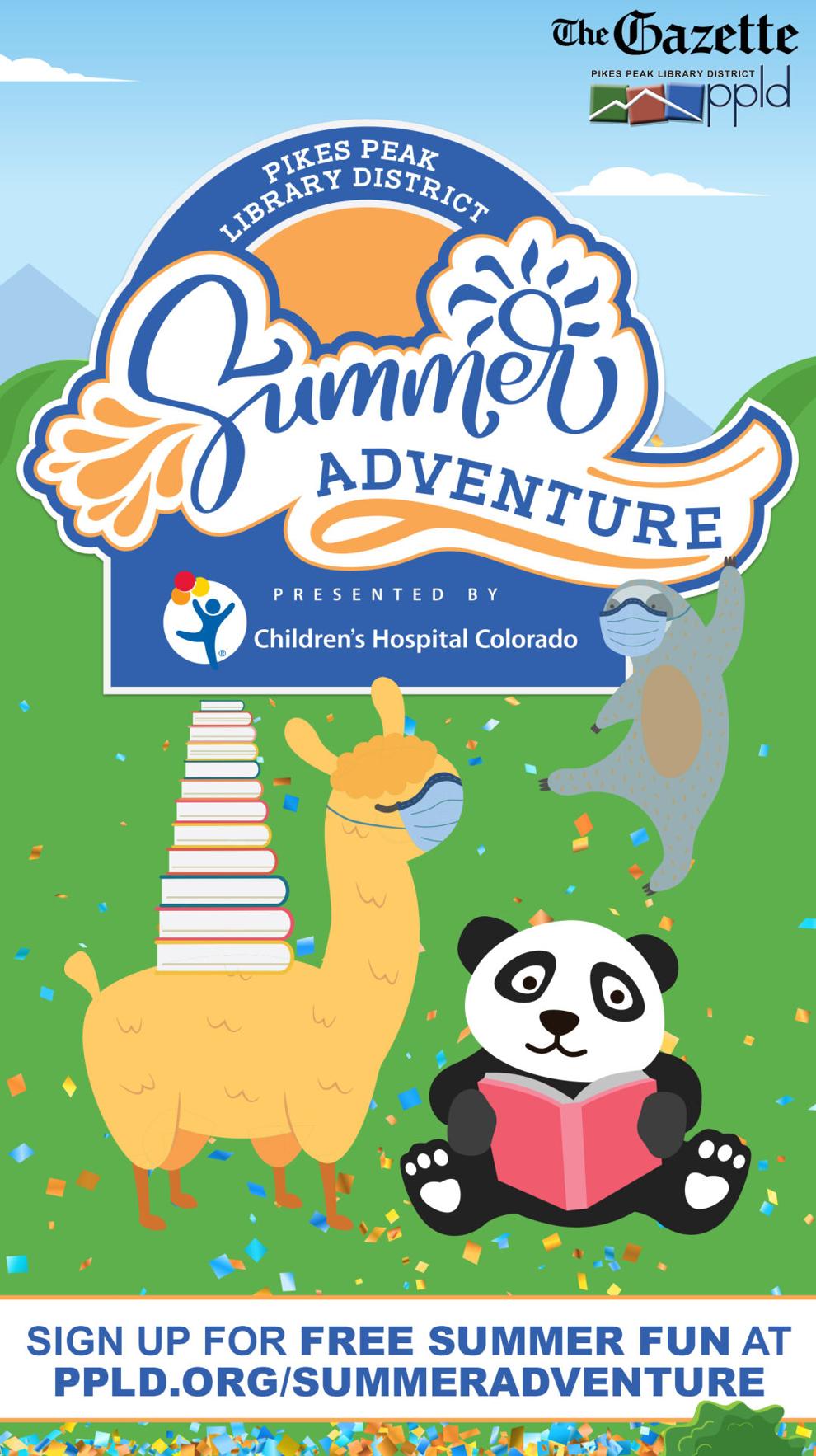 Loads of options exist for those still seeking virtual ways to fill their game cards. Though all libraries are currently open to patrons (hours vary by location), for readers who aren't yet ready to visit their local branch's stacks in-person, accessing favorite stories and new ones through the library from home is easy. Place books on hold through PPLD's website and pick them up on-site, read ebooks or listen to audiobooks that are checked out through the Libby app, or visit the library's cybershelf and find titles through software like Tumble Book Library. 
PPLD also will continue to incorporate both brand-new activities and many patrons' favorite events online again this year. Virtual options can be found through PPLDTV's channel and on YouTube.
Brand-new online for teens this year are classes by Mechanic Shoppe Femme. Hosted by automotive educator Chayna Milchtein, these virtual sessions prepare future car owners on topics such as basic maintenance, how to buy a used car, when to tow a car and how to say no to a mechanic. 
Of course, as a program that's for those ages 0-18, Summer Adventure is even for those who haven't yet learned to read (or talk, walk or drive a car), but have family who want to get involved. Parents, guardians and their wee ones can join online Baby & Me or family yoga classes or story times for babies and toddlers. Those 2 and older can walk and explore a giant labyrinth set up at various branches and community sites throughout July, perfect for brain development and motor skills.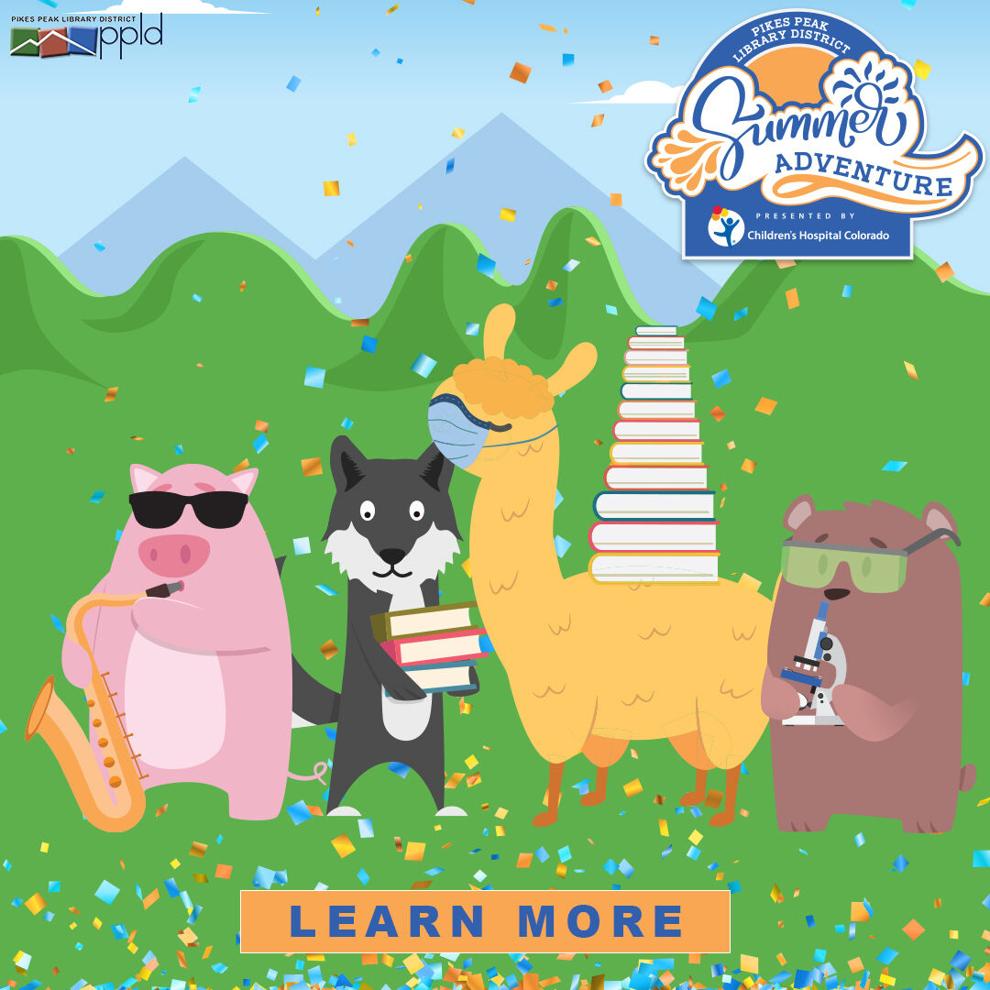 "Libraries are known for books, but we're more than just books," says Britt Bloom, PPLD senior library associate for young adult services. "We make the program more reflective of all the cool stuff you can do at our libraries."