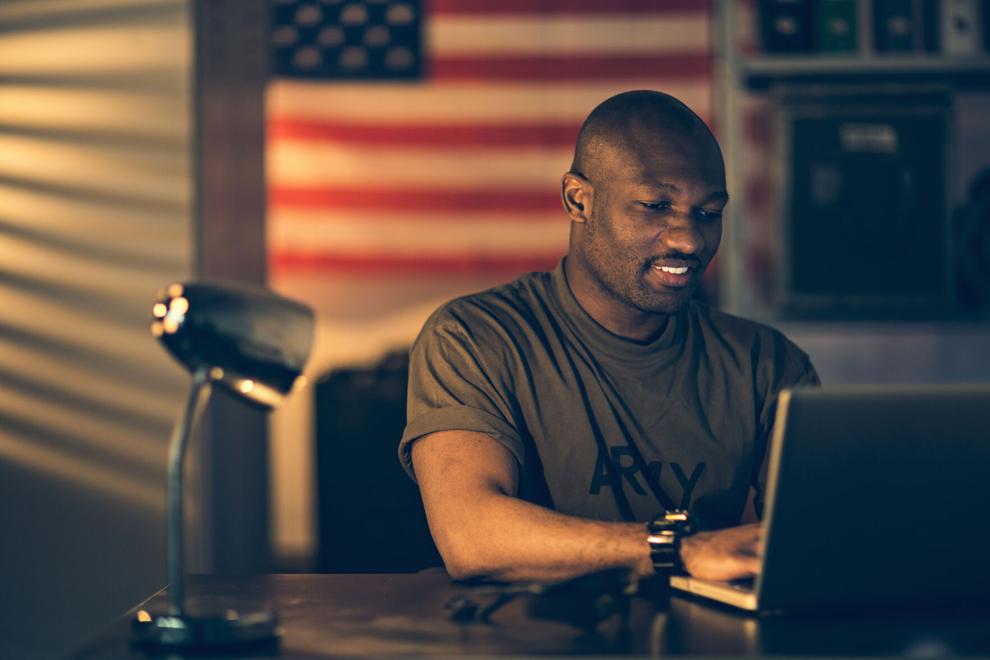 The University of Denver's Daniels College of Business offers eligible veterans unlimited funding
There is no doubt that the skills veterans gain in the Armed Forces are incredibly valuable. Yet, it is common for veterans to have some apprehension about the transition into a civilian career, specifically in a mid-to-upper-level role. 
The University of Denver's (DU) Daniels College of Business has given countless veterans a smooth shift into a rewarding career, not only in the corporate world, but in nonprofits, startups or other government positions.  
Journey from soldier to corporate leader
Dennis Phillips (MBA 2016) admits that his journey from soldier to corporate leader was not without challenges, obstacles and surprises. Yet, the U.S. Air Force Major knew he wanted to expand his business and entrepreneurial mindset and was drawn to the Executive MBA (EMBA) program at the Daniels College of Business.  
"The faculty, support staff, cohort and institutional values were a perfect complement to my own core values, and the program prepared me well for the private sector," Phillips said. 
Since 2017, Phillips has worked in the cybersecurity industry most recently with Ping Identity, headquartered in downtown Denver. 
"It's been great to draw upon both my military background and experience in conjunction with the skills and acumen honed in DU's EMBA program." 
MBA graduates from Daniels need to understand all aspects of an enterprise and be able to manage across them, especially those pursuing executive-level roles. Scott McLagan, professor of the practices, has taught in the EMBA program for more than 15 years.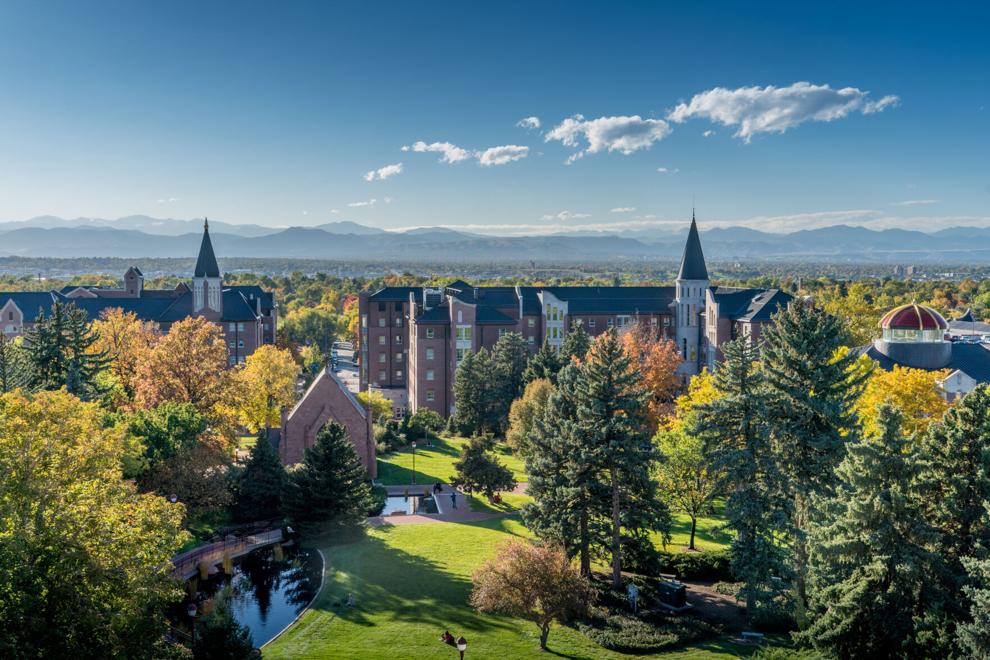 "In order to be successful, I tell students they have to speak three languages," McLagan explains. "They need to be able to speak finance, understanding revenue, growth, margins and return on capital. Their second language is strategy, where they know marketing, market segmentation, branding, how to allocate resources to achieve the best outcomes. And, finally, they must speak leadership, so they can set a direction and get people aligned, committed and engaged to pursue the vision." 
Finance, strategy and leadership
These three languages are taught in the four MBA programs Daniels offers, and students express their comfort using them after graduation. 
Since Phillips graduated, the Daniels College of Business has increased its commitment to veterans. Every eligible veteran who is accepted to a Daniels College of Business graduate program is offered unlimited Yellow Ribbon funding. Universities that participate in the Yellow Ribbon Program make additional funds available for veterans attending an out-of-state or private university. 
"We value veterans in our student community," said Sam Nesper, director of Graduate Admissions for Daniels. "Veterans pour their leadership, work ethic and diverse, global experiences into the classroom, making them top contributors. In turn, we pride ourselves on providing experiences and resources to help them grow within the military or transition into a civilian career." 
One veteran's story at Daniels
Adam Cholewin worked in medical device sales before joining the U.S. Army. He served in the Green Berets and in Special Forces. Following his service to the army, he returned to his roots in the medical field as vice president of sales at AlloSource, but knew he'd want to take advantage of his GI bill and get a master's degree. While his company would contribute to his graduate degree, the Yellow Ribbon program leveled the playing field.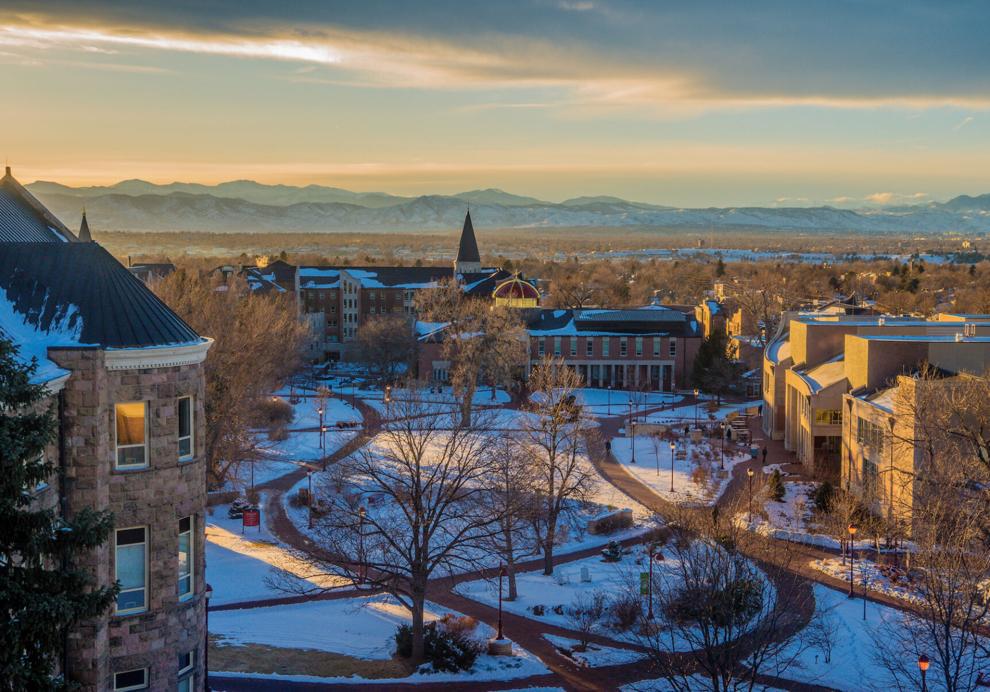 "That made it completely on par with any other program I was looking at, from a financial standpoint," Cholewin said. "It enabled me to focus on quality of education and Daniels immediately set itself apart." 
Full or part-time MBA
The Daniels College of Business offers four MBA programs for part-time or full-time learners, online or on campus. One of the MBAs, our Executive MBA, is designed for those with 10+ years of experience, making it a favorite among military and veteran candidates. 
"Often, we hear that veterans are reluctant to consider an Executive MBA program because they assume that their work and management experience needs to fall into a corporate, or civilian capacity," said Lisa Grassfield, executive director of Enrollment and Student Engagement for the Executive and Professional MBA Programs. "Believe me, the leadership experience our military servicemen and women have gotten in the field makes them great candidates for an EMBA program."  
Cholewin agrees, explaining that the skills that are exhibited by military personnel on a daily basis directly translate to those needed and sought after in the civilian world. Cholewin expects to graduate in the summer of 2021, yet he can already see his EMBA experience adding value. 
"Even though I already had strong communication skills with others from the military, the EMBA has really paid dividends to utilize some of the skills I learned during the leadership portion of the program," he said. "I also manage the marketing arm for two of our key growth products and I've been able to build relationships with key stakeholders on that side of the organization."  
Practical instruction, personalized attention 
All programs at Daniels combine the study of business fundamentals with hands-on experience via simulations, practicum projects and interaction with local, regional and global business leaders. Plus, students will experience personalized attention, small cohorts of other students and access to an alumni network that's 37,000 strong and growing. To learn more about the MBA programs, visit: daniels.du.edu/military.
Daniels also offers veterans support outside the classroom. Daniels Career Services offers help to all students with job placement, resume writing, interview coaching and more. DU's Veteran's Services helps with on-campus and off-campus resources for veterans and their families, including student engagement assistance.
The DU campus is located in Denver, Colorado – a hub for startups, corporations and nonprofits to launch a career upon graduation.
To learn more visit daniels.du.edu or contact us at: daniels@du.edu or (303) 871-3416.