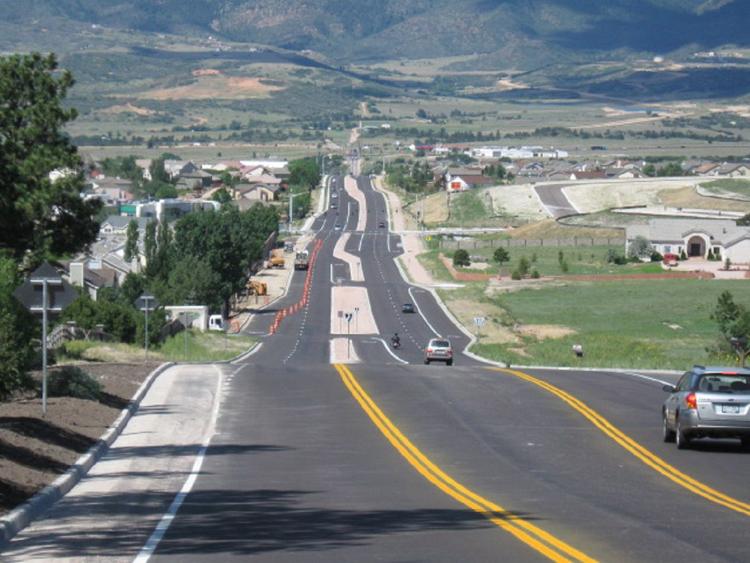 Survey closes in a few weeks: If you don't participate now, you'll need to wait at least 20 years
Stop complaining and start clicking: Through the anonymous Master Plan Survey ready for all residents on the El Paso County website.
Got a beef about roads? Your favorite trail getting overgrown? You can not only fill out the Master Plan Survey but scroll down to the MAP.SOCIAL section which features a map where you may add comments to areas in your own back yard or along your commute. You can post a public safety concern, a quality of life issue and even highlight an area for future preservation based on its environmental or historical significance.
"Kids can get involved in the process, too. Everyone's opinions matter to our future—we're plotting this out to improve and to help us all grow. And although the Plan may be adjusted in some areas as events transpire, we probably won't be doing a new one for 20 years or more, "said Planning and Community Development Executive Director Craig Dossey.
The Planning and Community Development team is about seven months into what will be a 2 ½-year process. Residents have until September to log on and weigh in on topics like housing availability; trails and parks; traffic; environmental issues; and infrastructure. The Master Plan will guide land use and development, expansion of community facilities, open spaces, transportation, and other planning-based decision-making for El Paso County.
Flood, Fire and Landslides
"Many of these topics are very personal to our residents. For example, several communities have been deeply affected by hazard mitigation issues like floods, fires and landslides. We've been working with fire districts, as well as with public and private water and wastewater and land use stakeholders over the past few months to get their expert opinions on these issues. Now, we need yours," said Dossey.
The Master Plan will incorporate materials from the Countywide Policy Plan as well as plans and studies specific to transportation, parks, water, and more. With the rapid growth of the region and the need to establish ways to handle all of the change the County is experiencing, the Master Plan also is soliciting feedback from businesses to ensure sustainability for the economy over the long haul.
"We can't make our County 100% recession proof, of course, however we can work to avoid tunnel vision about the types of businesses we need to attract. Some brick-and-mortar businesses are struggling. What's the next use for these properties? It's a critical time to be having these conversations and we need everyone to get involved to gain input and guidance for moving forward," Dossey said.
Join a Continuing Conversation for a County in Transition
Community discussions with stakeholders about all of the changes El Paso County has been experiencing can be accessed on the Master Plan Documents page. Stakeholder Focus Group findings include input from Planning Departments; Regional Transportation entities; Economic Development; Builders and Developers: Home Owners Associations; Schools; Conservation Agencies; Housing; County Attorneys; Utilities; Natural Resources; Fire Districts; and Water and Sewer. Local Area Workshops were held for El Paso County regions like Falcon, Monument, Black Forest, and more.  And anyone can sign up to receive email updates about Master Plan progress.
Survey Sections Reflect Residents' and Business Owners' Concerns
Instead of bemoaning, "What are we going to do about the (traffic, open space, influx of new people, lack of affordable housing, job market)around here?" to family and friends, residents who take the survey can share their ideas about all of these topics. Besides answering general questions about age, primary mode of transportation and how long they've lived here, respondents will also tell master planners:
-          The top three advantages and disadvantages of living in El Paso County (schools, job opportunities, business environment, parks, available shopping, etc.)
-          The quality of residential and nonresidential development and changes (housing mix, affordability, nonresidential, rating the change in housing availability, etc.)
-          The top three priorities for the Master Plan (neighborhoods, parks, public safety, rural lifestyle, etc.)
-           and more.
There is also ample space to write in specific concerns and feedback after every question.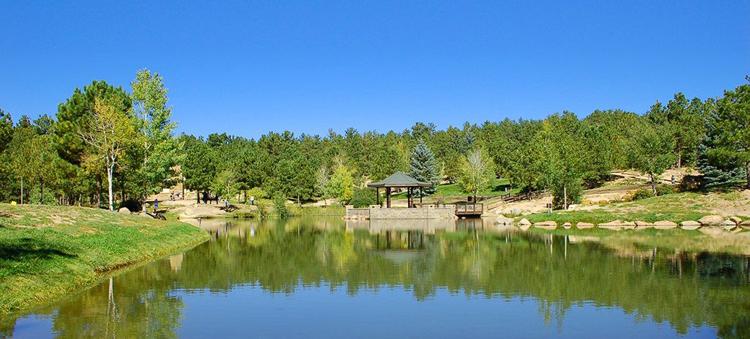 Business owners will be asked if they incorporated here or not, and if not, why they chose to move their business to El Paso County. Questions follow about type of markets (local, regional) and whether the company plans on adding or reducing employees in the next year or two. Is it easy to keep employees on staff? How do your employees travel to work? What are the advantages and disadvantages of operating here? Do you consider the government business-friendly? And, if you could move your company would you do so? Why?
"We are at a crucial point for the growth of our County. We don't have all of the answers we need. We are counting on the community to engage about what we are doing well and where we need to improve. Both business owners and residents I have talked to have very definite ideas about these questions. Now's the time to bring them to the table," Dossey said.
The team hired a consultant to help guide the process, an expert who works on Master Plans all over the country, but the real experts on living, working and operating a business in El Paso County are the people who are doing so right now, and thus have a vested interest in its future. The crafters call it "a plan for a more livable and prosperous County." It's imperative that in the face of its rapid growth and shifting demographics, everyone impacted by the decisions for managing these trends be involved.
"It's estimated we will have an additional 400,000 thousand people moving here by 2050. Where will they go? How do we preserve our current quality of life as new residents come to our area? We plan for it," said Dossey.