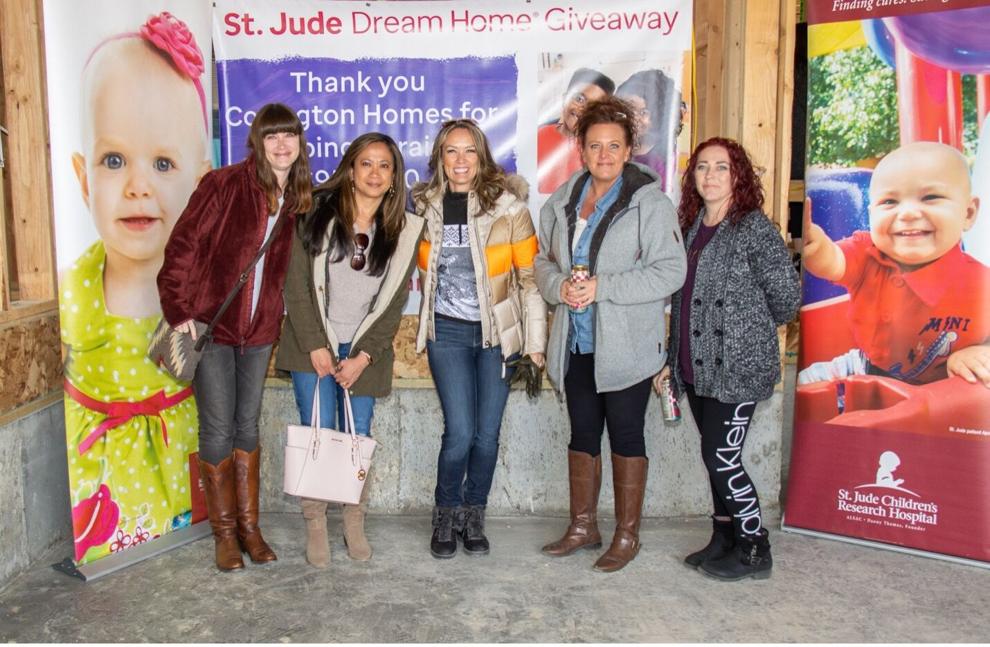 Congratulations Colorado Springs! Tickets sold out in the fastest time ever! Together we raised more than $1 million dollars! Thank you!
The Colorado Springs St. Jude Dream Home Giveaway team seems to be able to pull off the impossible, year after year. We asked some of these local helpers—your neighbors here in the Springs who work hard to get it done—why they continue to support the endeavor. 
Grace Covington from Covington Homes has worked on the St. Jude Dream Home Giveaway campaign for the past six years. Covington Homes works with local craftspeople and suppliers to get 100% of the materials and labor donated. That's how all the money raised goes directly to St. Jude Children's Research Hospital and its mission to help children and their families battle serious illness with absolutely no cost to those who need less stress in those troubling times—not more! Grace and Ron Covington, owners of Covington Homes, have a personal call to action each year as they roll up their sleeves with the team at Covington Homes to get to work on the St Jude Dream Home Giveaway house.
"There are no words to say how honored and proud we to be a part of such an amazing cause," said Grace Covington. 
"Ron and I, as well as our entire team, live and breathe St. Jude each and every day. It wasn't hard for us to make the decision to dedicate our time and treasures to St. Jude because of the important and crucial work that the doctors and scientists at St. Jude do every day to fight childhood cancer. In fact, my beautiful cousin would not be here living a wonderful and beautiful life with her husband and firstborn child if it wasn't for the lifesaving research of St. Jude," Covington said.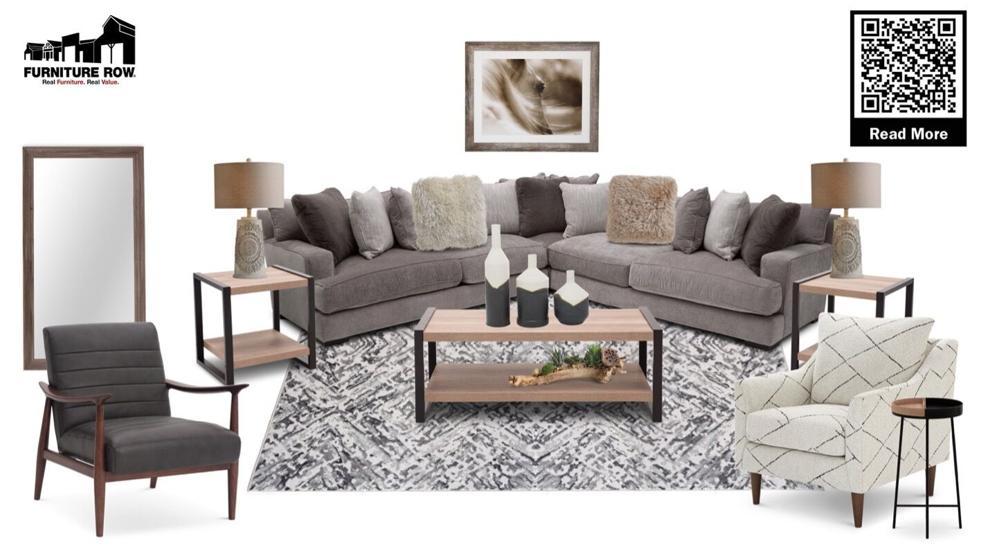 Beautiful designs and a shopping spree, too
Furniture Row® has been involved with the Dream Home since 2011. They will be providing a last chance deadline prize (reserve your ticket by June 18 to qualify) of $10,000 to shop to your heart's content at their beautiful showrooms. 
As they have done year after year, Furniture Row® also will be providing design inspiration at the home with renderings you can see online right now. 
"Whenever I design one of the Dream Homes, I try to make it both stylish and approachable for a variety of tastes because I want people to feel like they could do something similar in their own homes," said Barbara Chandler, Furniture Row designer, "I try to think about current trends for a design that speaks to as many people as possible."
Chandler said she typically starts by taking in the space and coming up with a color palette that will work well from room to room. Next, she looks for the "wow" pieces that will anchor the home. She tries to find furnishings that are fashionable, affordable, and easily accessible in the Furniture Row stores so that anyone can "shop the look."
Once the foundation is established, she brings in some new pieces to add a bit of whimsy and personality to the home,especially when it comes to the accessories and art. 
"I've designed the interiors of many St Jude Dream Homes in Colorado in a variety of styles; however, my emphasis is always on creating a space that's comfortable and inviting for people from all walks of life," Chandler said. 
"My favorite thing about this partnership is that it allows the company and many of our employees to directly support the St. Jude Children's Research Hospital. Because of the work being done at St. Jude the childhood cancer survival rate has risen from 20% to 80%, and the patients under their care never receive a bill for treatment, housing, or food. It's an incredible feeling knowing that we are helping to care for the patients at St. Jude and furthering their research into childhood cancer prevention," said John Knippenberg, Marketing Director Furniture Row Companies.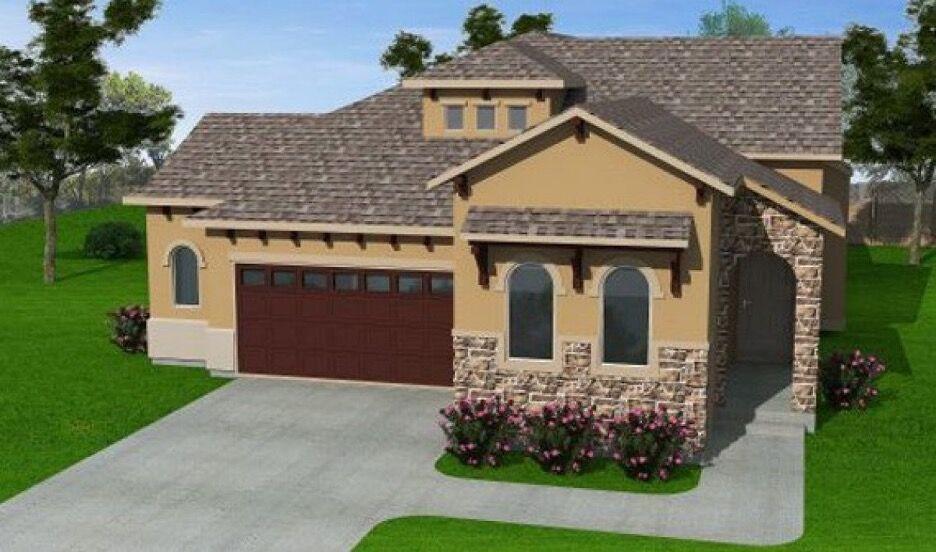 This year, the basement is designed in memory of KKTV Don Ward, who passed away last year. 
"Don was a big champion of the St. Jude Dream Home Giveaway in Colorado Springs and is really missed," said Regional Development Director Haley Cameron. 
Real families—real help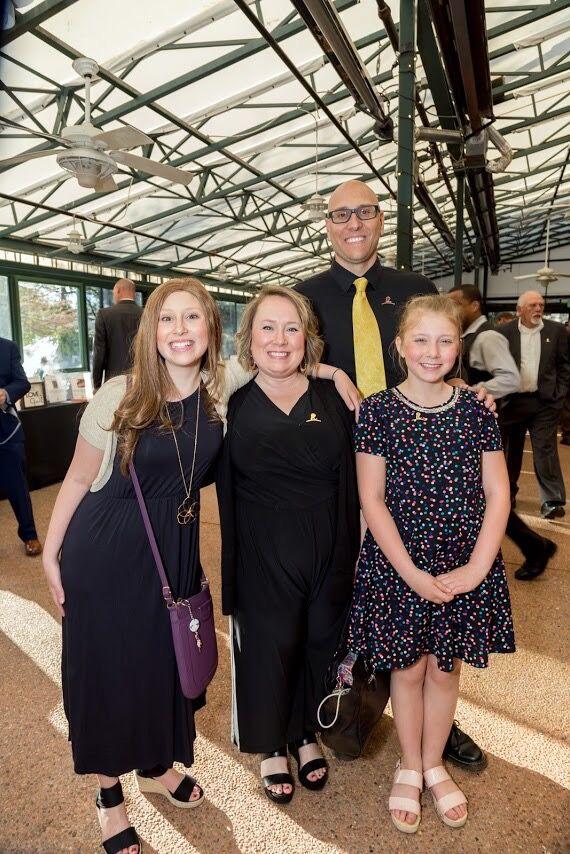 National Cancer Survivors Day is celebrated the first weekend in June. Many children who go to St Jude Children's Research Hospital are battling this disease. Colorado Springs' own Chavez family (above) is among them. 
"I reflect on the gratitude we so often hear from St. Jude moms and dads for how people like you support their children," said Richard C. Shadyac Jr., President & CEO ALSAC, the fundraising and awareness organization for St. Jude Children's Research Hospital in a recent supporters' email.
"I think of Randell, diagnosed with blood cancer when he was in fourth grade but now cancer-free, after two and a half years of chemotherapy," Shadyac wrote.
"I'm so blessed to be able to see Randell grow up to be a teenager," says his mother, Yuketa. "I just keep thanking the Lord and St. Jude every day for making it happen. My heart melts to see him so big now."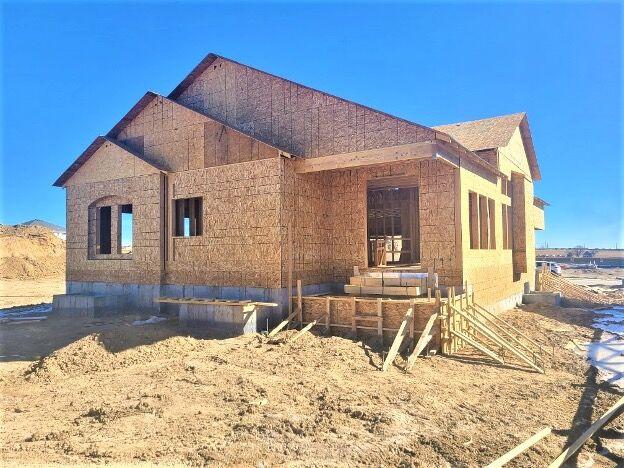 Don't miss the Open House Tours
You can check out the St. Jude Dream Home Giveaway house in person. There will be two weekends of free open house tours for the public to visit the home. Mark your calendars now for your chance to take a tour and experience where you could be living once you win (if you are the lucky winner, of course!) 
Dates for St. Jude Dream Home Giveaway Open House Tours:
 - Saturday, June 12th 10am – 2pm
 - Sunday, June 13th 12pm – 4pm 
 - Saturday, June 19th 10am – 2pm
 - Sunday, June 20th 12pm – 4pm 
Please keep in mind that masks will be required and there will be limited amount of people allowed in the home at a time.  
For more information on the open houses, prizes, or to donate, visit dreamhome.org.