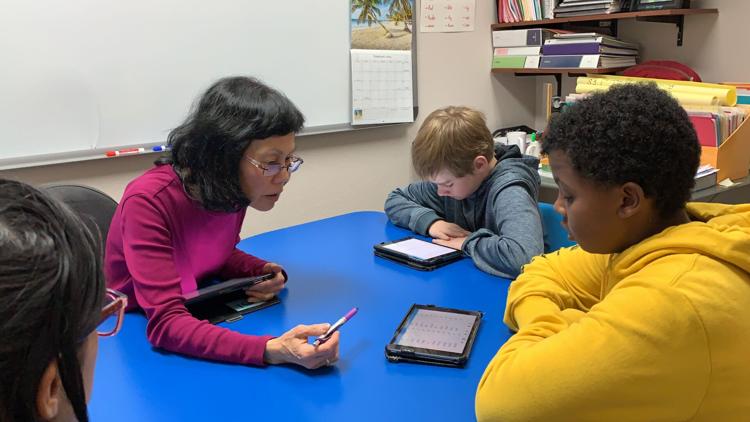 Are you anxious about your child returning to an uncertain school environment this fall? 
For children who have learning differences like dyslexia or ADHD, going back to school each fall can be stressful even in the best of times.  In the current climate of uncertainty and ever-changing reopening plans, 'back to school' for these kids is more confusing and chaotic than ever.  A school that offers a consistent and predictable program that supports struggling students can really help. 
The calm in the eye of the storm
HillSprings Academy is a nonprofit learning center that provides tuition-based educational intervention programs for students with learning differences and attention challenges.  It offers small group, half-day instruction exclusively in reading, writing, and math.  Students from grades 1-8 enroll either in the morning or in the afternoon session.  They spend a portion of their day with HillSprings and return to their "base" school (public, private, or homeschool setting) for the remainder of the day.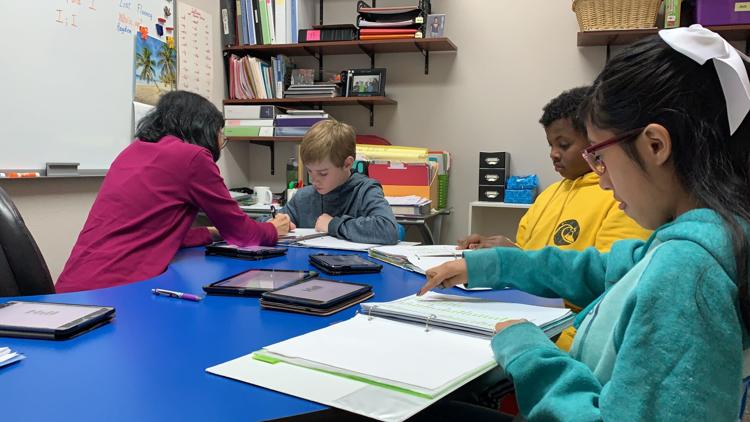 Predictable, stable, and structured
The Orton-Gillingham approach is the gold standard teaching philosophy for students with dyslexia, ADHD and other related learning differences.  HillSprings uses an Orton-Gillingham based methodology and the explicit, multisensory and highly structured way of teaching that is needed for these kids to make steady, gradual and real progress.  Skilled educators conduct a placement assessment and create an individualized instructional plan to meet each student at his or her level.  Progress is continually monitored, charted, and graphed throughout the year as a student works through specific sequences of skills in each discipline.  Mastery of the prescribed foundational skills at each level of learning is the goal before a student is allowed to move on to the next level.
Famed educator Anna Gillingham, one of the founders of the Orton-Gillingham Approach, said, "Go as fast as you can but as slow as you must" to help students achieve mastery of the basic skills.  In many traditional school environments, when it's time to move on, the whole class moves on and some students are left behind, only to feel frustrated and discouraged.  As HillSprings students establish competency in the building blocks of literacy and math, they learn to build on those skills and begin to experience the kind of academic success that inspires improved self-confidence and a new-found love of learning.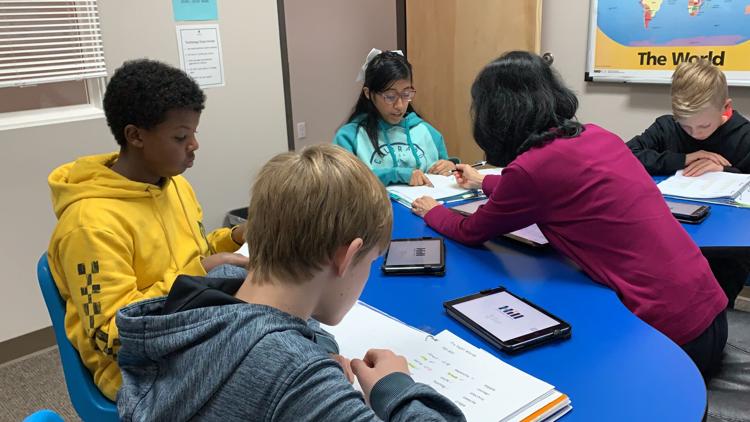 "Kids with learning differences sometimes arrive here feeling downcast or even depressed. They wonder if something is wrong with them," says Academy Director Danae Duke.  "We often meet with families who have been confused and concerned for years about what they can practically do to help their child get on track academically.  Once the child spends an average of 2-3 years in our program, not only do parents feel relief but their student has been given the tools to self-advocate for the rest of his or her academic career. 
Intimate, supportive, small group learning
An essential element of HillSprings' supportive environment is the small group class sizes.  There are never more than four students to every one teacher in a class.  Teachers take turns with each student around the table.  With each direct interaction, the teacher guides a student's prescribed study of a specific skill, then leaves the student with a task assignment to work on until their next turn.  This kind of direct instruction promotes "guided discovery," where students are carefully chaperoned on their way to skill acquisition.  Errors and misapplications of skills are quickly corrected, and successful accomplishments receive immediate positive reinforcement and encouragement.  
A true story
At the virtual closing ceremony this spring, one HillSprings student joyfully read her essay about how she now feels empowered and confident as she moves on from HillSprings back into a traditional educational learning environment.  Her mom subsequently reported to the staff that her daughter had passed her a note as the ceremony continued via Zoom.  The note read: "I like my life."  For a child who had long experienced frustration and difficulty in academics, this was a monumental endorsement of what the HillSprings program had helped her to achieve.
Many options for families
While HillSprings has traditionally offered in-person, on-campus instruction, virtual programming has recently been added.  All programs can be accessed virtually by students either from home or from campus within a safe, secure, and supervised environment. 
The Morning Program meets daily from 8:00-11:00 a.m., Monday through Friday.
The Mid-Day Program meets two days per week from 12:00-3:00 p.m., Mondays/Wednesdays or Tuesdays/Thursdays.
The After-School Program, which focuses on one subject area only (reading, writing, OR math), meets two days per week from 4:00-5:30 p.m., Mondays/Wednesdays or Tuesdays/Thursdays.
Given the structured and prescribed nature of its methodology, HillSprings Academy has the ability to seamlessly transition to all virtual programming whenever the necessity to do so arises.  If severe weather rolls in, or governor-mandated restrictions are suddenly implemented, HillSprings' program structure, individual attention, and precision teaching techniques remain constant.   
Constancy, stability, and predictability are hallmarks of HillSprings Academy.  Modeled after a program established and refined for over 40 years at The Hill Learning Center in North Carolina, HillSprings opened its doors in 2004.  Over the past 16 years, it has grown to become a much-loved and sought-after resource for many families of struggling learners across the Pikes Peak region.   
Get help today
Visit www.hillsprings.org, or call (719) 576-3840 for more information, or to schedule an in-person or online meeting with Danae Duke, Academy Director.
Program spaces are still available to start this fall.  Rolling admissions will continue throughout the year, and new class units will form as students enroll.