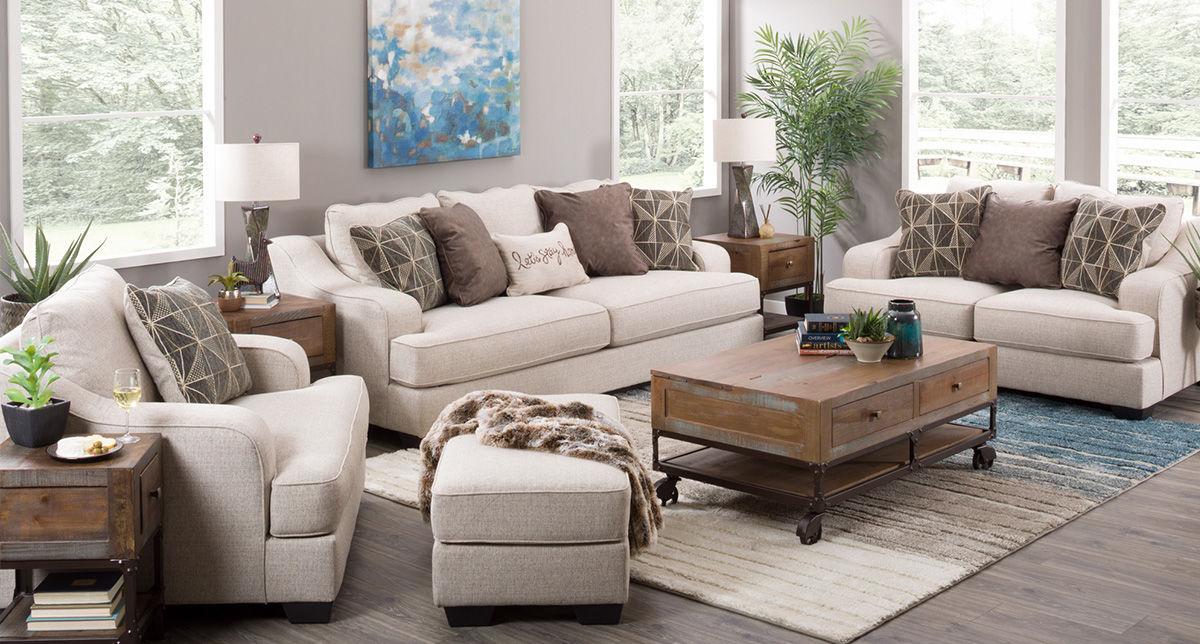 When you're brainstorming decor ideas for your home, it's easy to overlook the prime decor real estate that's just under your feet. Your floors are just as much of a canvas for your design vision as the rest of your space, and there's no better way to decorate them than with an area rug.
Using an area rug in a room is like adding artwork to your floor. Just like wall art, a rug introduces color, pattern and texture that make the space more interesting, while also working to make the room feel visually cohesive. It creates a focal point that anchors the space by extending the decor scheme to the floor.
Rugs also visually separate different parts of a space. In a larger space, like a room with an open floor plan, a rug is a great way to create individual conversation areas or section off parts of the room for different purposes. In a smaller space, a rug plus an accent chair, small table and a floor lamp are all you need to create a cozy conversation corner or reading nook.
Rugs don't only have design benefits, they're a great way to add warmth and softness to hardwood or tile floors. They also reduce the amount of echo in rooms with hard flooring, which can be especially useful in a room with a TV. Have carpeting? An area rug can still benefit you by saving wear and tear on wall-to-wall carpeting in high-traffic areas.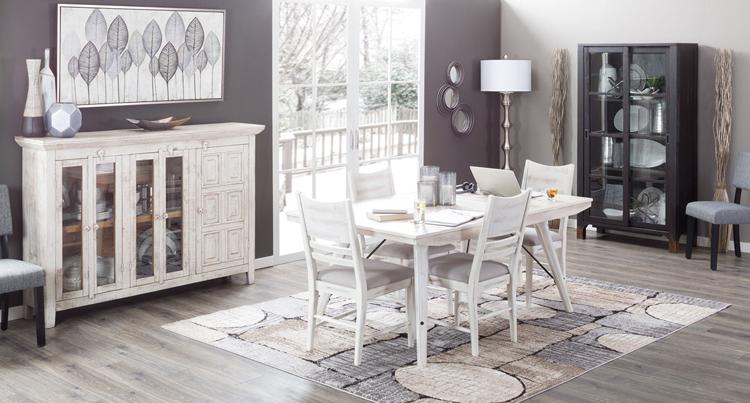 There are plenty of size, color and pattern options to choose from when you add a rug to your home. Before you start thinking about color or pattern, determine what size rug will work best in your room. If you use a rug in your living room, it should be big enough to at least touch the front of your sofa or sectional, not just fit under your cocktail table. The rug would ideally extend under at least the front legs of your furniture, if not under the whole piece. When using a rug under your dining table, choose an 8-by-10-foot rug to be sure that it's large enough that the table and the chairs will fit on it comfortably. In a bedroom, a rug can serve as a great accent when placed at a 45-degree angle under one side or foot of the bed.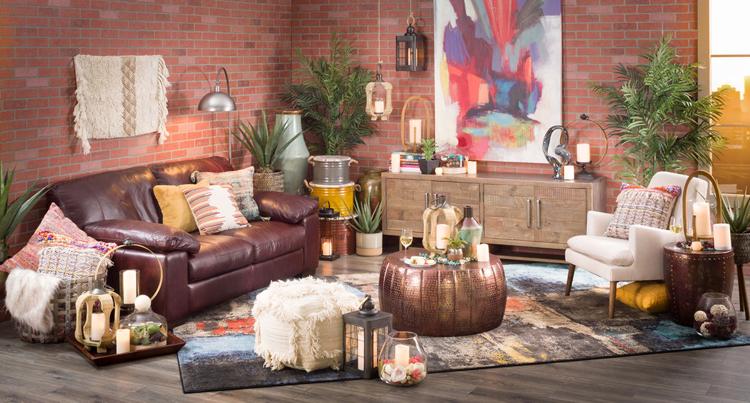 Once you determine what size rug you need, it's time to choose the color of your rug. One key thing to keep in mind is that you don't have to match your rug to your upholstery — it should coordinate with the rest of the room, but it's actually better if it isn't an exact match because that makes it more interesting. A great way to choose a rug that harmonizes with the rest of the room without matching too closely, is to pick a rug that includes some of the colors used throughout the rest of the room. This idea also applies when you pair a patterned rug with upholstered items covered in patterned fabrics; the colors should coordinate, but they don't have to match. It also helps if the pattern in the rug is a different size then the pattern in your upholstery.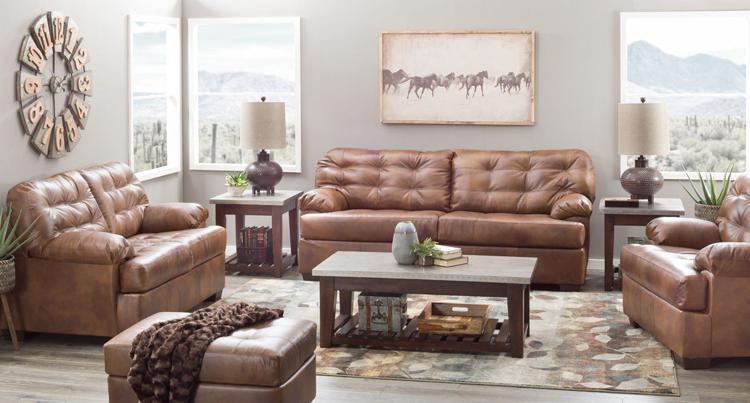 Beyond size, color and pattern, rugs are also available in a range of textures, from thinner flat-woven rugs to plush shag rugs. Flat-woven and low-pile rugs are a great choice for a more minimalist look, and make a great base if you choose to layer two rugs. Carved rugs go beyond simple pattern and incorporate areas of higher and lower pile to add dimension to their design for extra interest. Shag rugs are super plush with their thick pile, and are a great way to add a luxurious feel to a space. Some shag rugs even incorporate different types of yarn for extra texture.
After you've selected the rug that is right for your space, it pays to take care of it so you can enjoy it for years to come. When you purchase a rug, be sure to pick up a rug pad to go along with it so that the rug doesn't bunch or slide around as you walk on it. Vacuum your rug regularly to keep it clean and extend its lifespan. When vacuuming a shag rug, vacuum it with the beater bar turned off so you don't damage the fibers. You should also periodically rotate rugs in high-traffic areas to avoid wear patterns in the rug. If something spills on the rug, always follow the manufacturer's cleaning instructions.
The right area rug can completely transform your home by pulling an entire room together, defining separate areas in a large space, and adding just the right amount of warmth to a room. Once you know how to decorate with an area rug, the only limit is your own imagination.
At American Furniture Warehouse, customers enjoy the largest selection of quality, stylish home furnishings and accessories at the lowest prices in the state. To learn more about all they have to offer, visit their Colorado Springs store at 2805 N Chestnut St. or visit them at afw.com.