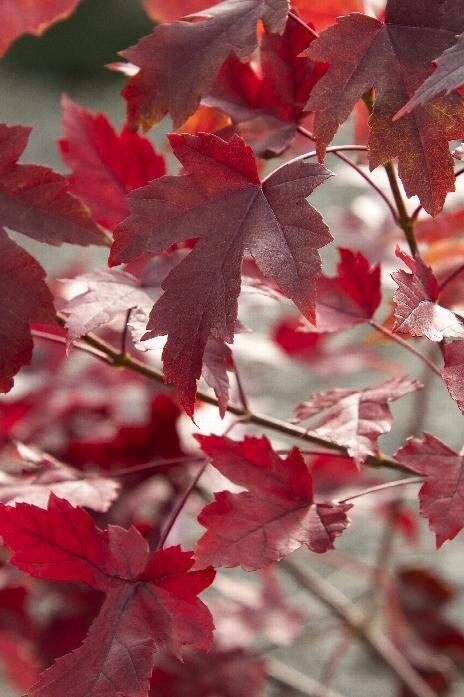 The fall season brings shorter daylight hours, cooler temperatures, and more colorful gardens, as trees change color and grasses, perennials, shrubs and trees become more vibrant, and Harding Nursery's week-long sale. This year, you can enjoy a percentage off on purchases made September 2-9.
"Fall is a great time for planting, getting trees into the ground and appreciating fall color," said Kristen Burnside, whose family has had the Colorado Springs-based business since 1957. "Autumn Blaze Maple, Hot Wings Maple, Viburnum, Burning Bush and Chokeberries, Chrysanthemums, Shenandoah Switchgrass and Muhly Grass are among my picks for local gardeners."
Autumn Blaze Maple, the brightest of all the maples, is a good-sized shade tree that delivers a wow factor every autumn, with visually striking, reliable red color. Use it to line your driveway or fence line.
Hot Wings Maple is a small, ornamental tree with roots (pun intended!) in Colorado. Its fall leaf color ranges from an orangey red on the outside to yellow in the middle while its compact size makes it a natural accent to an outdoor living space.
A garden classic, Viburnum offers multiple varieties that lend themselves to many settings. In the fall, the low-maintenance plant displays colorful berries and leaves of red or orange.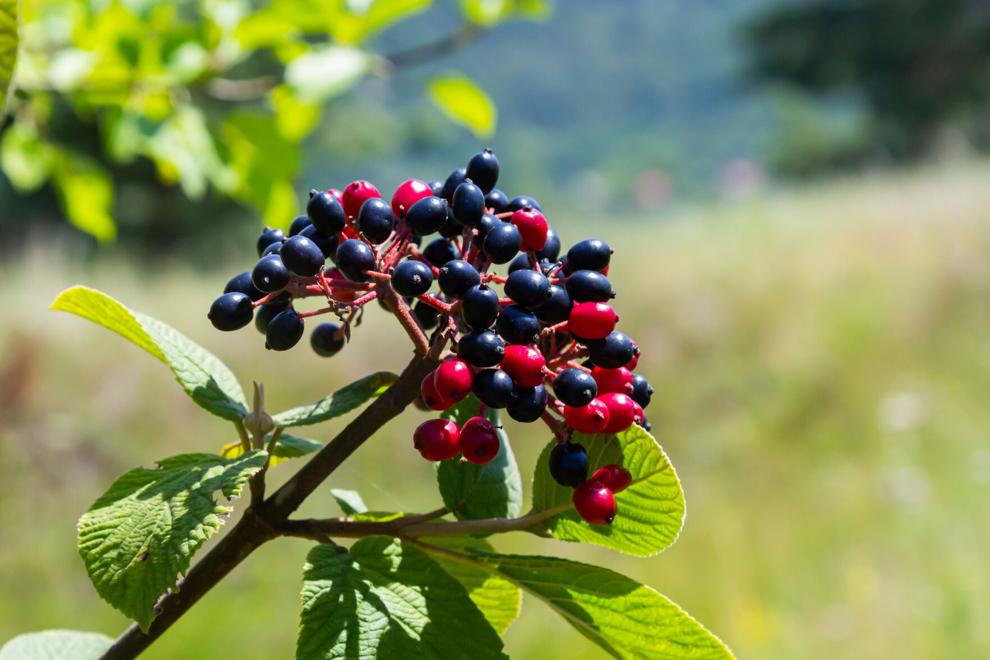 The Burning Bush makes a dazzling fall statement with its fiery scarlet shade. It is a large bush with natural open forms that make for a stunning hedge or privacy screen. It is a great choice for beginning gardeners, as it grows easily and is low maintenance. Planting Burning Bush in rows draws even more attention to their amazing color!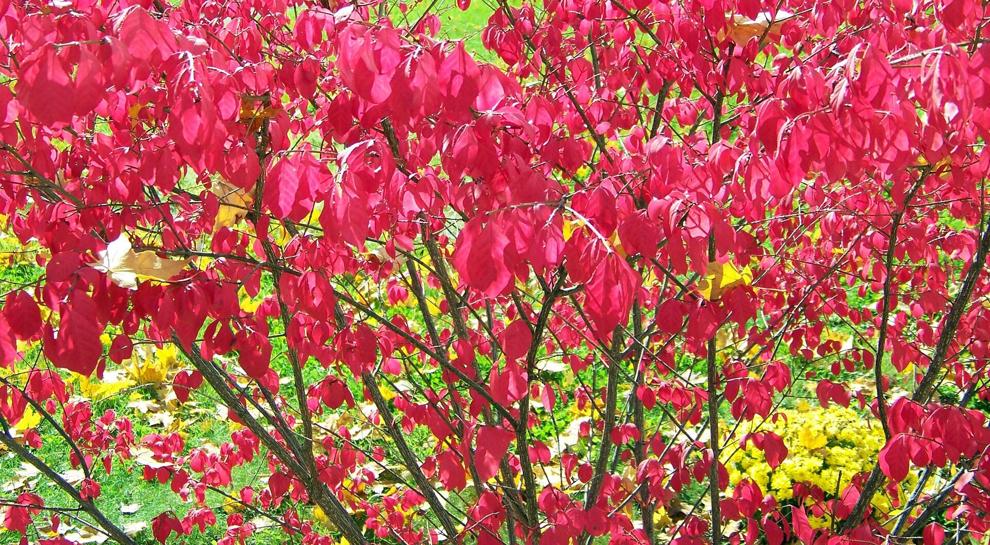 Chokeberries come in red and black varieties. Red chokeberries have a more intense orange-red fall color and deep red berries in the fall. Black Chokeberries, a member of the rose family, have a reddish-to-purple autumn leaf bearing an ornamental charm.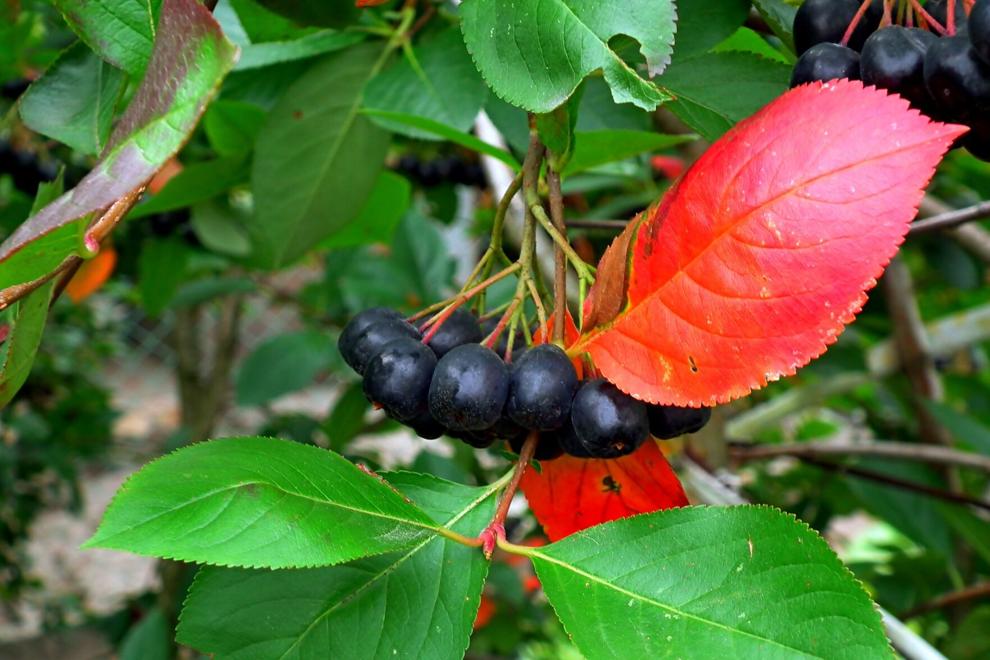 A fabulous flowering plant
Garden-enhancing chrysanthemums, part of the daisy family, are the quintessential autumn flowers, delivering a cornucopia of colors – including bronze, lavender, pink, orange, red, white and yellow – in spectacular blooms.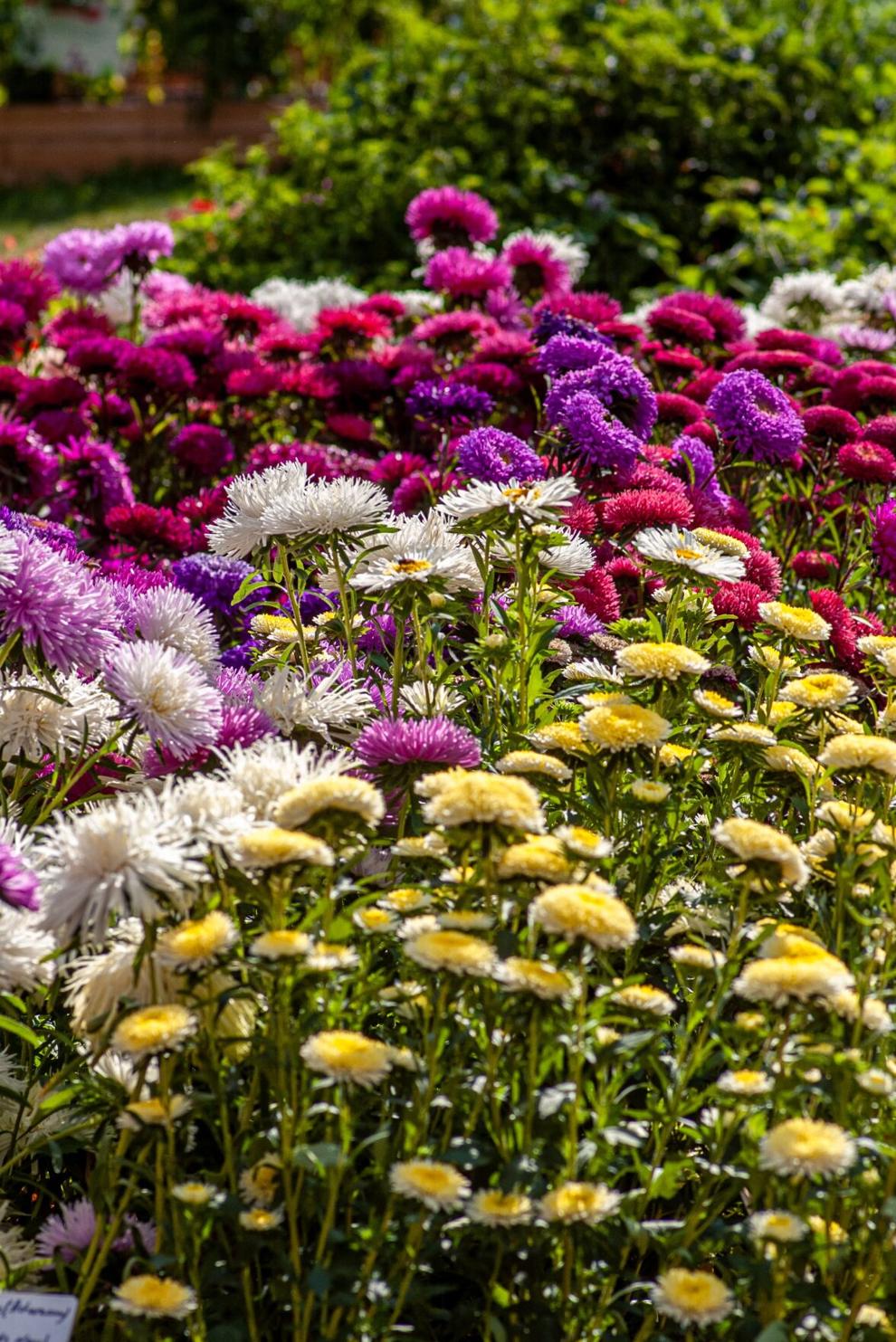 An exciting edging plant
Use the herbaceous perennial Border Jewel for a rock garden, borders and flower beds. In the fall, this water-wise ground-hugger's foliage turns brick red.
In the fall, Shenandoah Switchgrass exhibits intense color, with rich burgundy fall foliage and blades tinted with red and orange hues. The airy plumes of this handsome grass will sway gracefully and look elegant in both contemporary and rustic settings.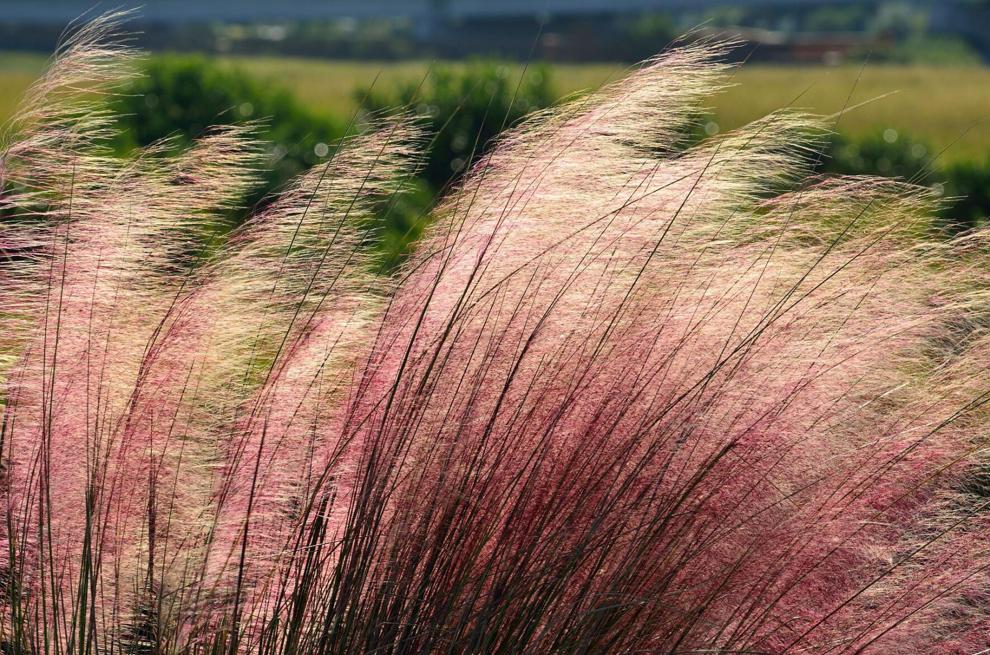 The billowy pink plumes of Muhly Grass, an ornamental perennial sedge-like plant, are sure to brighten your landscape, and likely remind you of cotton candy! The pink to purplish-red color is delightful (as is the little maintenance required of this extremely drought-tolerant plant).
Head to Harding Nursery
Harding Nursery, celebrating its 65th anniversary this year, has more than 200 acres of growing fields, and 27 greenhouses east of Colorado Springs. The main nursery, at 721 N Powers Boulevard, boasts over 12 acres of stock and 12 greenhouses. A knowledgeable staff are available to answer your questions and provide explanatory handouts to assist with your gardening challenges. Visit seven days a week; hours of operation are Monday-Saturday 8:00 a.m. - 4:30 p.m., and Sunday 9 a.m. - 3 p.m. Call 719-596-5712 or email info@hardingnursery.com to learn more.