1. Seniors staying home need help. 
Experts advise seniors who are at risk from underlying conditions not to go to the grocery store. Caregivers and volunteers should help these vulnerable adults avoid too many trips out into the public to protect their health. Helpers are available from Amada today—and insurance can pay for it. 
Clients have expressed their gratitude for the kind and solicitous behavior of each Amada caregiver. These caregivers undergo extensive background checks in each state they have lived in, and of course in their current state, prior to applying. 
Families can also access the Amada portal where caregivers enter their daily tasks after each shift. Peace of mind is available for families who are concerned about their elderly parents.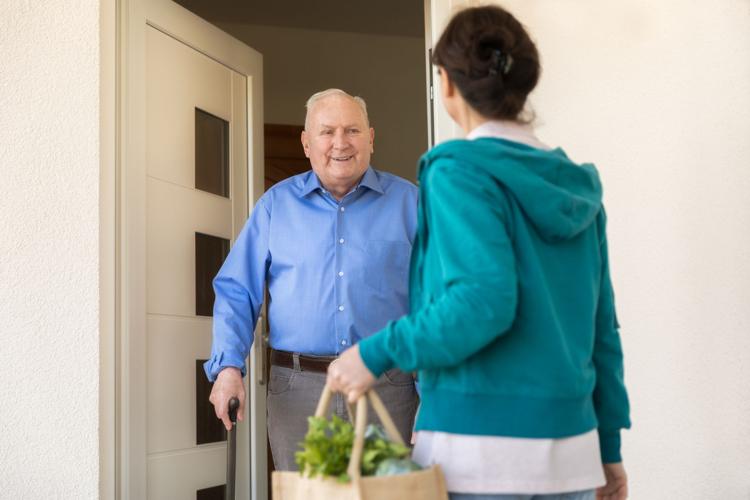 2. Care is paid for by insurance.
 Many seniors have Long Term Care insurance and sometimes don't even know they can use it to pay for assistance from a caregiver. Many have plenty of benefits that they have been paying into for decades. They can hire  Amada Senior Care helpers for laundry, shopping, cooking and cleaning.  
Don't cancel the policy if the rates are going up. Call Ken at Amada at no cost and under no pressure for your options—insurance companies may not tell you that they will turn off the premium. Get the facts.
3. Each senior requires specific care. 
Seniors may be transferred to a family member's home so that they can stay safe from an outbreak in an assisted living or in a skilled nursing facility. It may be tough to care for them with all of your other responsibilities. Amada can help.
Amada caregivers and administrators can counsel you about what your senior loved one might need according to their vast experience in caring for our loved ones—whether that's learning their favorite dish to cook or helping seniors pay bills, Amada staff will ensure each senior receives individualized care.
4. There were no cases at Amada. 
Amada Senior Care had not one single infection from the virus within its caregiver or client communities. The team carefully self-quarantined; began wearing masks; and sanitized vociferously to reach this amazing milestone. 
With the New York Times reporting that one-third of all U.S. coronavirus deaths occur within the population of nursing home residents or workers (May 11, 2020) Amada's safeguarding protocols are even more impressive. And just last week, we learned that 1 in 4 COVID-19 deaths occurred in nursing home populations. That's not to say our skilled nursing facilities are not doing the very best they can to keep infections at bay, of course. Amada acted very quickly to curb contact and limit the spread of the virus.
5. Isolation can be a big problem.
 Elderly family members may not be holding up as well as they are telling you. Many seniors are lonely and feel isolated. A visit from an Amada caregiver can make the difference for these much-loved seniors. Insurance will pay for the visit and the caregiver can also help seniors learn how to Zoom or Facetime to better feel connected with family members and friends.
"Many families are still unable to visit their senior loved one in facilities that are locked down due to an abundance of caution. Here at Amada, we can talk to you about your other options with no strings attached," said Amada CEO Ken Jenson.
Call Amada at 719-377-9121 Monday - Friday 6:30AM - 5:00PM