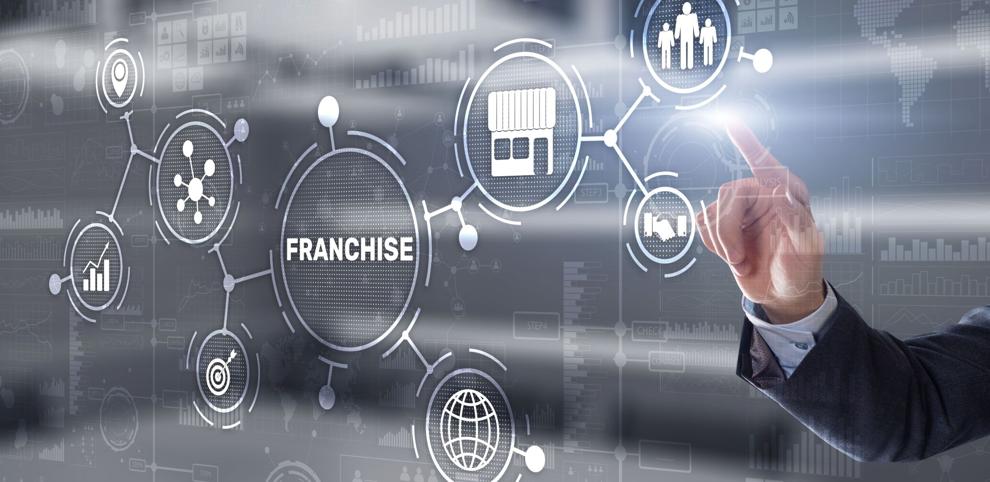 If you're looking to start your career as an entrepreneur, franchises are a great route to go. Buying a franchise gives you the room to learn about business in a hands-on way while having access to resources and support that you wouldn't if you were striking out completely on your own. That's only one of the many benefits of buying a franchise.
This guide will break down some of the things you can look forward to if you do decide to become a franchise owner. Read on to find out what they are and why when it comes to buying a franchise vs. starting a new business, we're voting for the former every time.
What Is a Franchise?
Before we look at some of the many benefits of owning a franchise, let's look at what exactly a franchise is. A franchise is a type of business model whereby a person (the franchisee) gains the right to market or trade products or services from a parent company (the franchisor). The franchisee has the right to use the company's name, products, services and trademarks.
1. Brand Recognition
One big reason people choose this business model is that it affords the new entrepreneur a level of brand recognition that would be lacking in a completely new business. Some of the best franchises are big names that people already know and trust.
For example, avid gym-goers are much more likely to attend fitness franchises they're familiar with. When a consumer recognizes a brand, they're more likely to purchase products or services from it.
2. Financial Considerations
Starting a business takes a lot of time, effort and, crucially, money. From start-up costs to marketing to purchasing equipment, it can be a tough financial burden to bear alone.
Franchises tend to have lower barriers to entry when it comes to start-up costs, since a lot of the tools you'll need will already be available to you. As well as this, there are a number of low cost franchises that are even more affordable than your average option.
3. Support and Advice
Starting a business from scratch can be a daunting task. But when you buy a franchise, you're also getting support, advice and mentorship from the people who made the business a success. When a franchise fails, the whole company suffers, so it's in the franchisor's interest to help you to be a success.
4. Helpful Resources
Another type of support and financial incentive franchising offers is access to shared resources such as marketing campaigns. You benefit directly from any advertising or marketing your company does. You also benefit from the purchasing power and relationships your company has fostered with clients and vendors over the years.
Franchises: Explore Your Options Today
If the above benefits of owning a franchise have piqued your interest, why not begin exploring your options today? You can browse online franchise directories offering hundreds of exciting franchises for sale that are currently up for grabs. You can get free info on these franchises upon sending an enquiry.