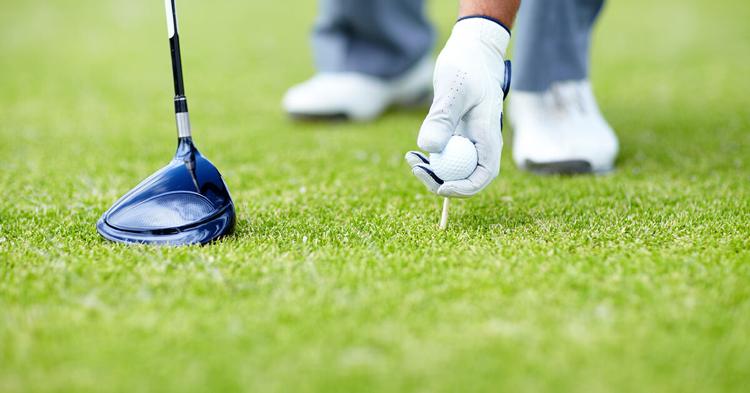 Sports are back in swing after the pandemic pause, and with the busy schedule you may not be aware that the 2020 PGA Championship will be played this week at TPC Harding Park in San Francisco.
The PGA Championship is one of golf's four majors so this is a huge event for the sport. Of course, Tiger Woods will be the most talked about player leading up to the tournament, and he's listed as one of the betting favorites to win.
Anyone inside Colorado state lines can legally bet on the 2020 PGA Championship, but we'll give you three reasons why it's not a good idea to wager on Woods winning a career 16th major this weekend.
#1 – Tiger's Low Value Odds
Woods will always be overvalued by the oddsmakers because they know gamblers will bet on him regardless of his odds. So, if Woods will generate the same amount of money whether he's the favorite or a longshot, there's no incentive to offer true odds for him.
"Because Tiger Woods is one of the most iconic figures in sports history, he generates more betting interest than any other golfer," said Scott Cooley, an odds consultant for SportsBetting.com. "We know that everyone is going to bet on Tiger no matter what his odds are. So for a tournament like this, Tiger is listed at 16/1 to win, but in reality, his odds should be more like 25/1."
Rory McIlroy and Bryson DeChambeau are currently the favorites to win the 2020 PGA Championship with 10/1, or +1000, odds, but Woods is close behind at +1600.
If Woods were getting 30/1 odds he might be worth a few bucks, but there's very little value backing him at a low number.
#2 – Tiger's PGA Championship History
Woods hasn't exactly been impressive in 2020, and obviously his play has been limited due to the coronavirus impact on the golf schedule.
In his last PGA start a few weeks ago, Woods finished 40th at the Memorial Tournament. He finished 68th at the Genesis Invitational back in February. And in his last five events of the 2019 season, Woods didn't place better than 10th while averaging a result of 18.4.
The last time Woods won the PGA Championship was 2007, and he's missed the cut in half of his last six starts at this major.
The notoriety of Woods and the excitement of him competing makes fans and gamblers think he's always in position to win a tournament. But given his recent form and history at this event, you have to consider that this just may not be the right situation for Woods to be successful at the 2020 PGA Championship.
#3 – Tiger's Recurring Back Injury
On the health side of the game, Woods has seen much cleaner bills over the last couple of years than he did in 2016 and 2017. But at 44 years young, there are always going to be concerns about his durability week in and week out.
After Round 1 of the Memorial Tournament, Woods told the media that his back issues were flaring up. He didn't play the next week, and he also skipped the following week, which was a surprise considering it was a notable WGC event he would normally compete in. And don't forget that Woods bowed out of the PLAYERS Championship earlier this year because his back.
The time off will likely have Woods more rested for the PGA Championship this week, but all it takes is one awkward swing, stance or step to put him on the shelf.
2020 PGA Championship Best Bet - Bryson DeChambeau
Hopefully, we've convinced you to stay away from Woods in the PGA Championship betting odds. But that doesn't mean you shouldn't bet on the tournament all together.
For our money, Bryson DeChambeau is a horse for the course at Harding Park. He's bombing the ball off the tee and playing extremely well, as long as he's not getting hassled by rules officials and fire ants.
Going into the WGC event last weekend, DeChambeau had carded seven Top 10 finishes in his last eight starts. He missed the cut at the Memorial, but he won the Rocket Mortgage Classic and placed in the Top 5 in five of six tournaments prior to that victory.
DeChambeau has been crushing the ball off the tee since the season restart. If he can keep it straight at the PGA Championship, he'll be in a good spot to win his first major.
SportsBetting.com is a licensed sportsbook in the state of Colorado. Customers 21 years and older within Colorado state lines can wager legally through the website or mobile app beginning September 1. The content above is solely for informational purposes and does not guarantee future winnings.