Finding a place for rainbows in a sea of red has often been a struggle for those who identify as LGBTQ+ in Colorado Springs, a city with a rocky history when it comes to embracing and supporting the queer community.
Even so, for two decades Club Q was an island of acceptance where many said they could be their true selves, among friends and without fear. The club, located inside a squat and nondescript building off the beaten path in the Springs' northeast, was for many the definition of a safe space.
It wasn't safe enough.
The illusion was shattered on the night of Nov. 19, when a gunman opened fire inside the club, injuring 17 and killing five, before he was tackled and subdued by patrons.
The shooting has left many in the Springs' LGBTQ+ community calling for new and additional safe spaces, as well as a reopening of the city's Pride Center. Those who already operate — and patronize — such havens are reevaluating risk and what they can possibly do to keep future tragedies at bay.
"Being a safe haven right now is scary and really to be honest there is not an answer of what security should look like," said Bunny Bee, the owner of La Burla Bee, a Springs SLGBTQ+ friendly cabaret space for performers and guests, who asked to be referred to by her performance name.
When she set out to open the venue last year, she said the fire marshal told her that the main safety concern for her business was a mass shooting and she needed a plan to get people out. So for her, and many others, the threat of violence isn't a new worry.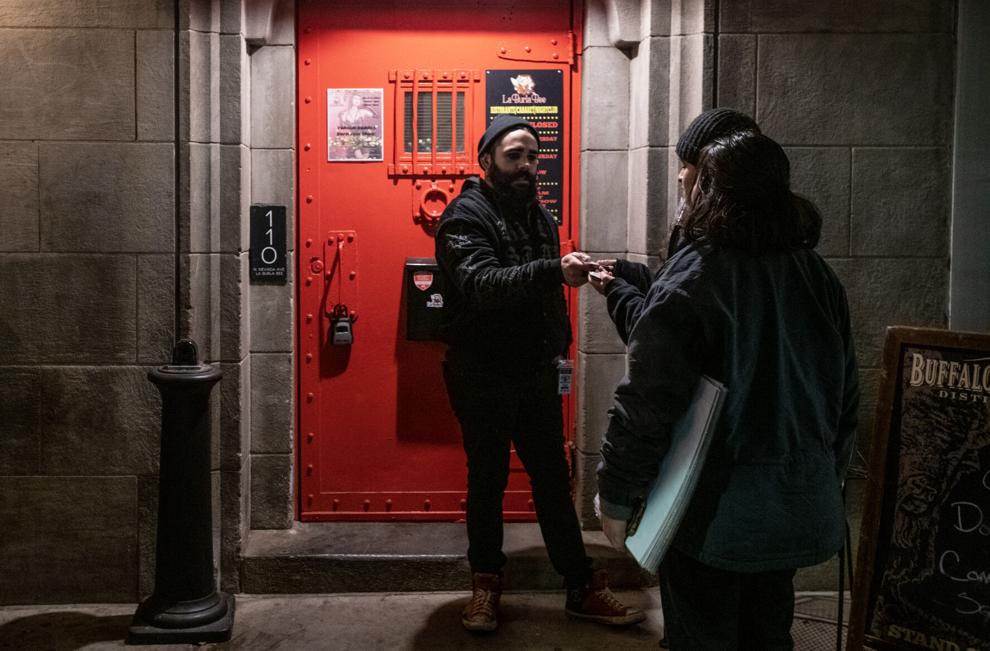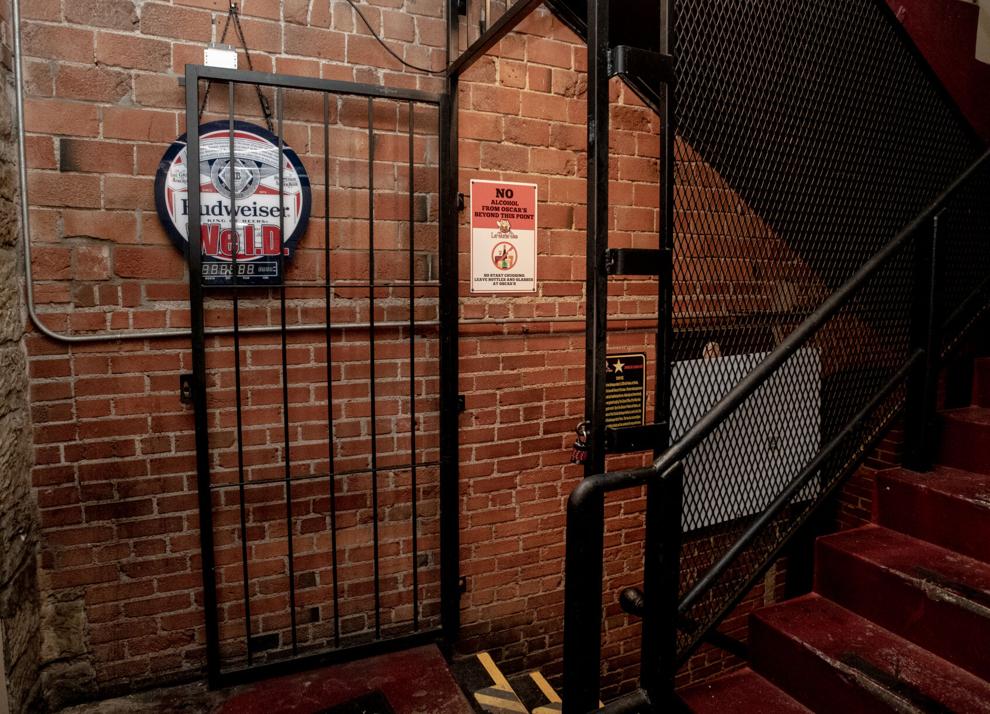 Such concerns became more critical — and complicated — after Nov. 19, however.
Committing to staying open, as a business and impromptu resource center providing counselors and therapy dogs to help people heal, meant beefing up security. As part of keeping the venue open, the security team met to discuss options immediately following the shooting, she said. It's currently acquiring wands to search people appropriately. Springs police had been down almost daily to help, she said last week, and also planned to lead the staff through active shooting training and a class in CPR and first aid.
Refusing to cave to violence meant to silence and scare is a statement she's proud to make. If hate is allowed to take away the community's safe spaces then it wins, said the longtime LGBTQ ally.
"When you create hate it's easy to create a state for violence," she said. "We have to stand together, be together, love together. … Hate will not win — That's the belief and that's why we opened immediately Sunday evening (following the attack) with resources for the community that needed it immediately."
Colorado Springs' Pride Center once might have provided such resources, but it closed in 2015 amid a cloud of debt and financial mismanagement. The recent mass shooting has renewed calls for its return, and leaders with Pikes Peak Pride say they're poised to take the next step, polling the community and "stakeholder" agencies to determine the best way forward.
"What is the best way to serve the most people, in the best way? Does that look like a center, or does that look like something different?" said Justin Burns, a co-organizer of Pikes Peak Pride. "I think we really want to learn from our past, not repeat the same mistakes that the community has made. And whatever direction we decide to go in, the goal is to become more connected so we can be a symbiotic community and fully serve the LGBTQ population to the best of our abilities."
In a grant-funded survey of 64 members of the city's LGBTQ+ community last year by Southern Colorado Health Network and Hey719, respondents spoke of the need for more physical, mental and sexual health services, as well as a need for a place where they safely could gather.
A pride center could help connect members of the community with information and resources, and also let them know about other safe businesses in the area. Social media groups have put together "Green Book"-like lists of queer-owned and friendly businesses, including dentists, doctors, tattoo artists and others, but such resources may go largely untapped when many who need them don't know they exist.
"I believe we have a gap in our community for younger kids and also for (LGBTQ+) adults, and that is the conversation that we want to start with the community," Burns said.
But there is also a need for additional venues and businesses, in a county of nearly 740,000 people.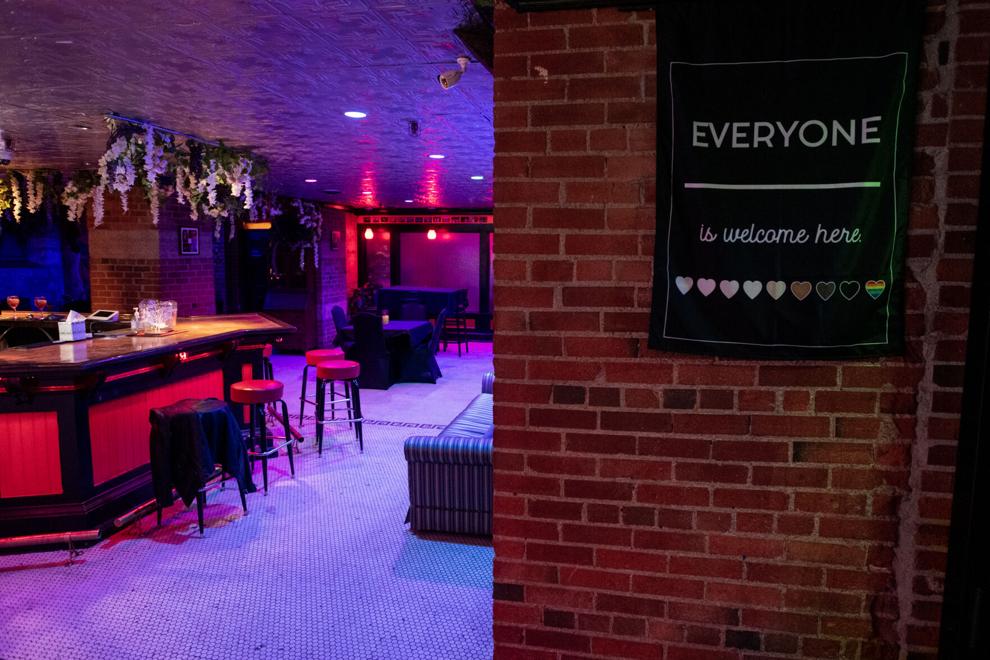 Josh Franklin, co-owner of Icons gay bar, said he would like to continue to see the number of safe spaces for the community grow. He envisions a whole block of the LGBTQ+ venues with rainbows in every window, similar to what's available in other similarly sized cities.
"The city has grown and there is no longer a need for our community to be in the shadows or apologetic. … We deserve to be celebrated," he said.
At the same time, the responsibility of keeping his staff and patrons safe has weighed on the owners and they plan to make changes.
The downtown piano bar expects to shift to a speak-easy style where patrons will be buzzed in. The outside entrance is going to be reinforced with bulletproof glass and permanent security will be hired for weekends.
In the meantime, security officers come through regularly, said Franklin, who opened the "premier gay bar" with his husband, John Wolfe, in 2020, employing mostly LGBTQ+ staff and offering a roster of live musical performances nightly.
"We get a lot of people that are seeing their first drag show or having their first gay bar experience," he said.
Once upon a time, the Springs held more options.
Gentle Fritz, a co-owner of the former Zodiac bar, recalled it as a place where statesmen, rednecks and drag queens — all the "misfit toys" — once came together.
Her new venture, Fritzy's Speakeasy, opened with business partner and boyfriend, JJ Grueter, is similarly welcoming to the LGBTQ+ community and has stayed open following the shooting, with lots of hugs to go around.
"We have gone forward with our heads high. … I am not the type of person to cower, and I don't expect anybody to need to," she said.
As for security, all guests have to pass through The Triple Nickel Tavern, a bar popular with punk rockers that has provided a natural buffer, she said.
But she expects far more attention will be placed on venue security following the shooting and she would like to see an approach that will not put small venues out of business.
Small venues provide an important outlet for artistic expression that when suppressed can get deformed and turn into other emotions like depression, she said.
"Colorado Springs is a beautiful place, and we need to nourish that love not prepare for fear," she said.
The need for and concerns about safe, and secure, spaces in Colorado Springs of course extends beyond the nightlife scene.
"It's not necessarily bars and clubs, but places in general are calling," said Adrian Smith, owner of Pikes Peak Security. "We're seeing a little bit of everybody calling because they're concerned, like this could happen to me anywhere, at any time."
The threats — and limitations — of so-called safe spaces have, historically, come in a range of forms.
Wyatt Kent remembers learning about the history of Club Q during the "Don't Ask, Don't Tell" era, the military's official policy — ended in 2011 — regarding members who were non-heterosexual. Photography was "looked down upon" in the club scene, for fear it might inadvertently out someone.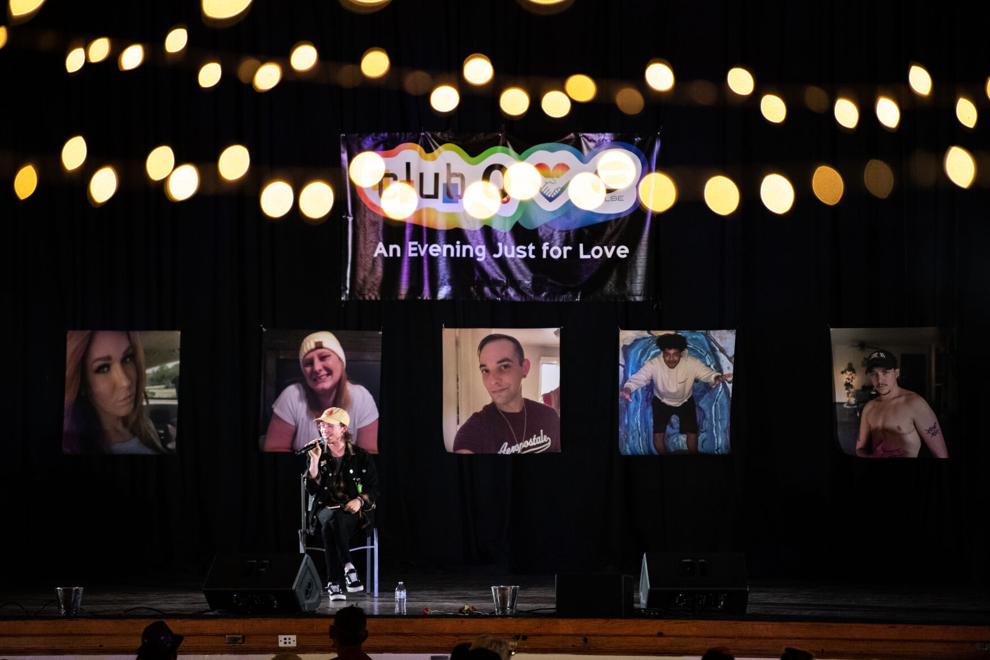 "With our five military bases, that can ruin a career, ruin a life, oftentimes unfortunately lead to suicides," said Kent, a drag performer who survived the Club Q attack that claimed the lives of four of his friends, including 28-year-old Daniel Aston, the boyfriend with whom he planned to elope on New Year's Day.
Even during times that felt liberated, such constraints were a reminder that the love and acceptance that reigned inside Club Q were harder to find once you walked outside, into city known as a hub for conservative Christian groups, where voters in the early 1990s led a charge to amend the state constitution to prevent municipalities from extending protected status, and anti-discrimination laws, to those who were homosexual or bisexual. The approved ballot measure was overturned by the U.S. Supreme Court and never became law.
"So our safe spaces have not always even been safe," said Kent. "Look at Berlin in the 1930s. Look at Stonewall in New York City in the 60s, Compton's Cafeteria in San Francisco in the 60s …. "
Look at Pulse in Orlando, in 2016.
Look at Club Q in Colorado Springs, two weeks ago.
The Springs' Andrew Cronk, who performed as a drag queen at Club Q for nine years, described it as a place where young performers who might be degraded in day-to-day life for expressing themselves could be celebrated, where they could "be whoever they wanted to be."
He wanted to create a similar vibe in the shop he opened with his husband, Chris Dantzler, on the edge of downtown on Sierra Madre Street. The oddity shop, Cronk Art and Curiosities, is full of art, crystals, knickknacks, insects and plenty of pride. An altar memorializing the five people killed in the Club Q shooting is set up for visitors who would like to light a candle.
Following the violence, Cronk said bars don't appeal to him, but he's still interested in opening another performance venue for the LGBTQ community downtown.
At such a venue, he would want trained security who could provide aid to hurt patrons and deescalate conflict.
But he also noted that acceptance of the community in Colorado Springs has improved greatly in recent years, particularly downtown, where pride flags are flying in most windows.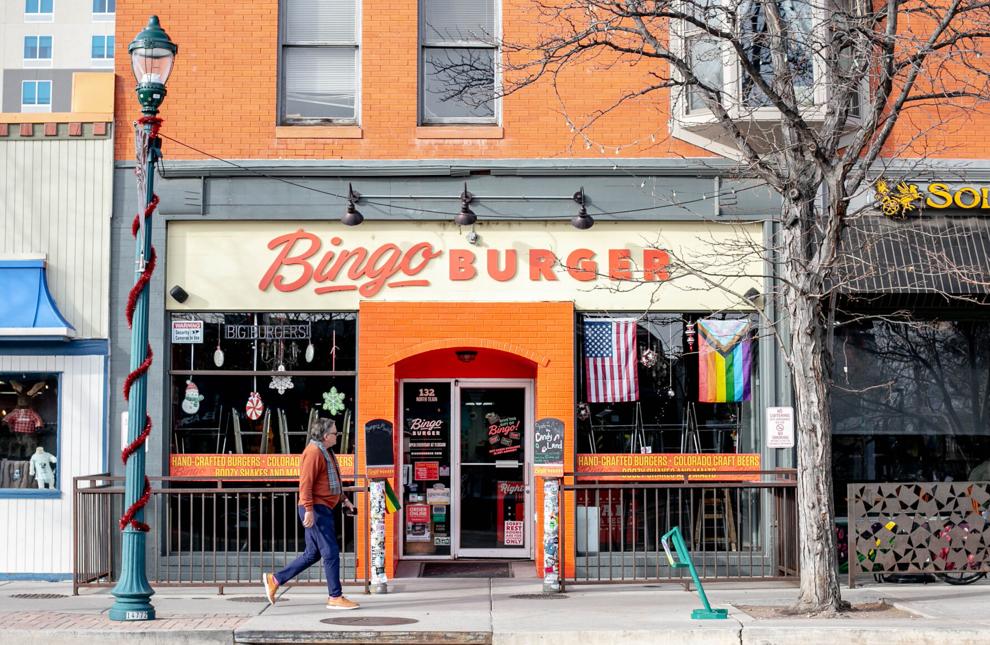 "If the city was as bad as some people make it out to be, as conservative, I wouldn't own a gay, witchy, nature-y shop; it just wouldn't exist," he said.
At a benefit show supporting Club Q staff on Thursday, drag queens shimmied in sequins and did handstands, embraced one another on stage, and sought support from members in the crowd, who happily supplied.
"It kind of stings when your family leaves, too, the people that you thought would stay," one queen lip-synced to Noah Davis' "Holy Water" as she filtered through the crowd of supporters. "I've been this way since I was 8; I cried right through my pillowcase."
Colorado Springs' queer community isn't unique in its shared experience of trauma and ostracization, which Adam Martinez said bonds the members in their created safe-space network. It is, however, different in that Club Q was the only LGBTQ+ club open to 18-year-olds who, perhaps experiencing rejection at the hands of their loved ones after coming out, could find solace in the company of people like Martinez who understand and have been through those same emotions.
"That parents who have queer kids can come in on a Sunday afternoon and enjoy a drag show and see kids their age on that stage — that's the safe space," Martinez said. 
Performers such as Abstract Daddi and Adam Martinez, also known by their drag persona Connie Lingus, understand the term much more loosely. Rather, a safe space is all about a community of people who love you for you, no matter where you might be.
"It becomes very painful and difficult to hear people not listening to you all day long," he said, "and to go to a place where everybody is listening to you, and when you tell them who you are, they hear you. That is what safety is to me."
Matthew Haynes said he set out to create exactly that type of place when he and his business partner purchased the Club Q building tucked behind a shopping plaza off a main drag 20 years ago.
"The second-largest city in Colorado needed a gay bar," said Haynes, who said had seen other Springs LGBTQ+ venues come and go when their rents rose.
He's also seen it since. In the past five years, the Springs lost its largest gay dance club, The Underground, and saw the closure of numerous LGBTQ+ and queer-friendly establishments.
Haynes told The Gazette Wednesday he knows the closure of his iconic club has left a void, and he is planning to reopen following a remodel.
"We want to make sure the Club Q family stays together," said Haynes.
Following construction, he expects the reopened club will have a memorial for the victims and revamped security with ballistic-proof rooms and a garden that can function as a buffer.
"We don't want to create a fortress, but we have been offered above-and-beyond security," he said.
While the customers can't yet gather inside Club Q, the memorial outside has offered many the opportunity to grieve and teach.
Haynes spends time at the memorial every day and sees parents bringing their children to explain what happened and why it's important to accept those who are different.
"That's the passion. If there is anything good in this, that's our story," he said.