Over 300 community members gathered Sunday at Phantom Canyon Brewing Company in downtown Colorado Springs for a fundraiser for victims of the Club Q shooting, which left five people dead and more than a dozen wounded on Nov. 19 at the LGBTQ+ nightclub on North Academy Boulevard.
The sold-out event featured an array of beer and food from local vendors, and an abundance of drag, burlesque and comedy shows from local performers, as well as performances from the band Ozonic.
Brian Smith, Phantom Canyon's general manager, said the successful turnout meant everything to him and his team.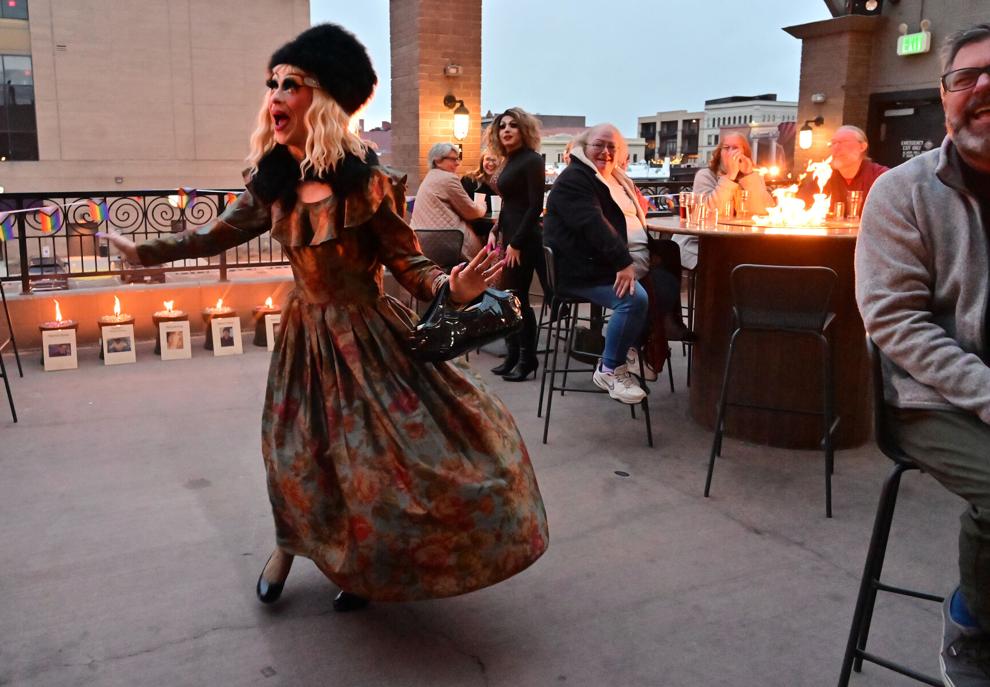 "Our team here at Phantom Canyon believes in not only giving back to the community but being an active part of the community," Smith said. "We wanted to do something to reach out to the Club Q victims and make sure we are doing (our) part as citizens of Colorado Springs."
The first floor of the venue hosted guest bartenders and a multitude of local breweries — Peaks N Pines, Metric, Wynkoop, Mash Mechanix, Pikes Peak, Goat Patch and OCC brewing companies — all volunteering their time, and beer, in support of the event.
Charles McManus, the head brewer at Phantom Canyon, expressed his gratitude for the support the brewery received in putting the fundraiser together.
"It's been incredible. I work for a company that has given us all the support we've needed. They said, 'Do what you need to do, do what feels right and we got your back on this.' We originally said we got to put a beer together and raise some money. We decided to donate 100% of the proceeds of that beer, and then our company said, 'You know, we'll match that,'" McManus said.
The brewery's Q-munity Love Hazy IPA has raised over $45,000, and ticket sales surpassed $10,000, McManus said.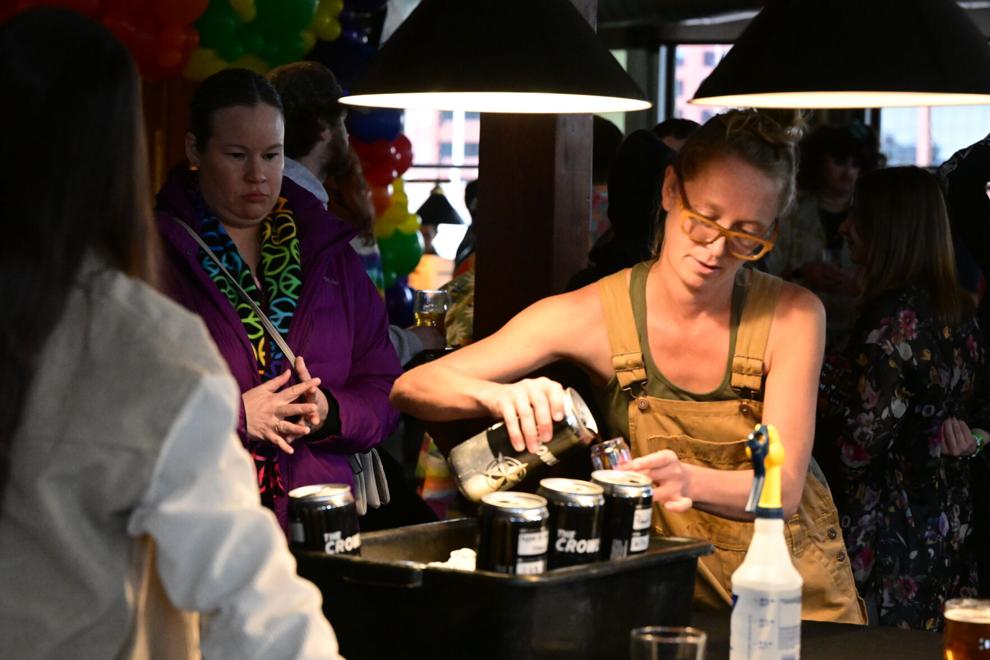 All proceeds will benefit victims of the Club Q shooting through organizations such as The Trevor Project, and the Victims and Survivors Compassion Fund.
As of Sunday, the event had raised $60,000.
The third floor of the brewing company hosted the main stage of drag, comedy and burlesque performances.
"Really this (show) is to show that love is still strong. Something horrible has happened in the community, but you know what? We aren't giving up, we aren't cowering, we're not hiding — we're very, very sad, but this is our time to really celebrate what we do have right now, and to keep raising up hope," Maci Loureiro, a local comedian, said.
Loureiro was responsible for organizing the lineup of talent. On Sunday, she performed alongside her younger brother, a drag queen named Delusional, who performed at Club Q the night of the shooting. Sunday's performance was Delusional's second show since the tragedy.
"I have handpicked every single performer in here. We have some drag queens. I'm a comedian, so I will be doing a comic number myself, and then we do have some burlesque performers as well that used to perform at Club Q," Loureiro said.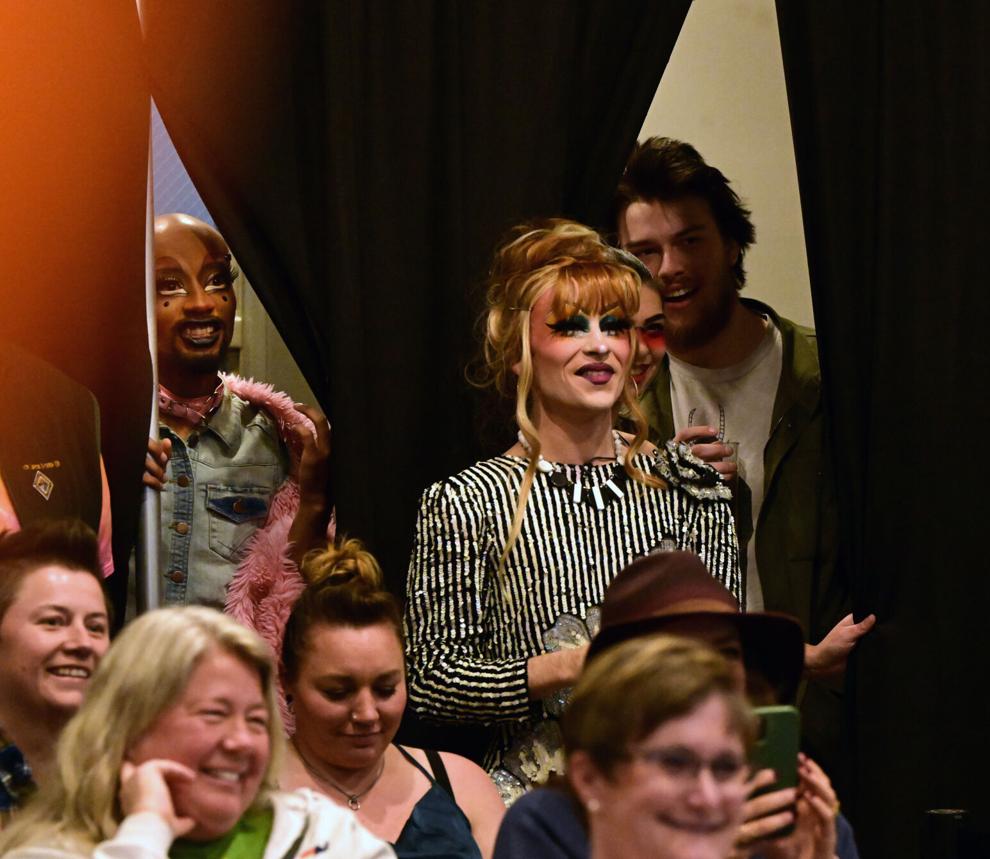 As the performances commenced, the crowd erupted in cheers and supportive screams.
The event brought a sense of a new chapter in the community, one of growth and healing.
"Personally, I wish we never had to have this event. This should not be necessary, but our community is strong and Phantom Canyon has been here since '93. We're the oldest brewery in town — we have our thumb on the pulse of what community really is," McManus said.
"We believe community comes together around just a bunch of pints — beer brings people together like nothing else. And we decided to do what we do best, which is to serve great beer and serve great food — and we know how to throw a party."