Leaning on his cane, Pastor Bill Chancy exhorted visitors in the crowded basement of Grace Be Unto You Outreach Church to behold a miracle in their midst.
"We got issues down here, don't we?" Chancy called out, pointing toward Airport Road. "But look it down here — we got a sidewalk out here! Did y'all notice that?"
The building is a 10-minute drive south and east from downtown. And previously, with only a couple feet of hardscrabble between fence lines and the curb, walking to get food or a spiritual boost could be dangerous.
"Thank you for clapping," the pastor said above applause. "We got a sidewalk out here! Amen!"
And so it came to pass in the city's southeast quadrant that a sidewalk was cause for jubilation.
Disparities found elsewhere in Colorado Springs are amplified in this community of 94,000 people, which extends south and east of Memorial Park to neighborhoods, strip malls and industrial parks near the Colorado Springs Airport and Fort Carson.
While other parts of Colorado Springs have hospitals, robust employment figures and a thriving economic base, the southeast has above-average rates of poor physical and mental health, a glut of empty storefronts and, in certain spots, two to three times the city's overall unemployment rate.
The Southeast isn't alone in this malaise — it's common nationwide among city neighborhoods and close-in suburbs that developed during post-World War II decades. More recently, millennials are seeking out inner-city life, and there is the steady drumbeat of newer, bigger houses in ever-sprawling suburbia.
Both trends appear at work in Colorado Springs.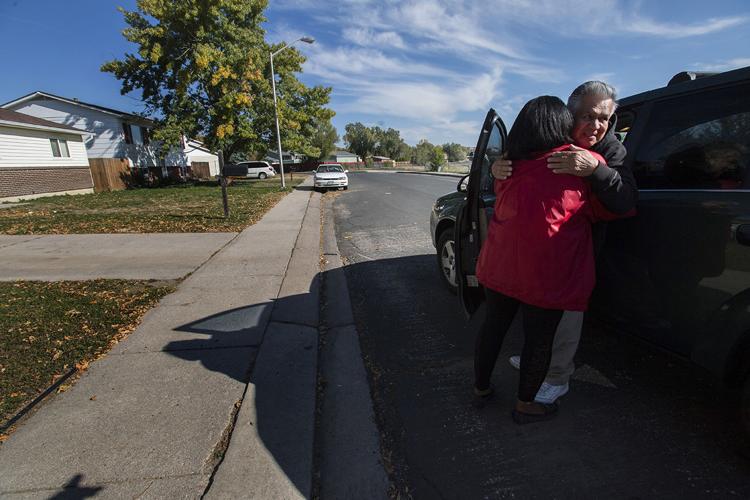 Many areas of our sprawling municipality are on the rise — energized by the city's record low unemployment, a renewed interest by developers in the city's downtown district and a recent population boom that has seen people move down Interstate 25 from Denver metro in search of more affordable housing. Most of those new houses exist along the city's northern or eastern frontier in the Banning Lewis Ranch — a suburb at least half the size of Pueblo that's poised to become a decades-long focus for new development.
But such prosperity has largely failed to trickle down south of Platte Avenue and east of Union Boulevard. The city's gravitational pull to the north and east has made everyday tasks and desires — grocery shopping, recreation, accessible health care — more difficult in the southeast.
"It's like we just have to work so hard to get anywhere — to get what we want," Yolanda Avila, a newly elected City Council member and longtime southeast resident, said of the new sidewalk. "And not only want, but what we need."
No hub, no unique identity
The quandary of how best to revitalize aging suburbs has been a serious focus for urban planners, redevelopment agencies and others for decades.
There are ideas employed elsewhere that might help light a path for revitalization in southeast Springs, buoyed for now by nascent initiatives spearheaded by state lawmakers and the El Pomar Foundation.
The task is complicated and can take years, if not decades. Specific plans vary by locale, but almost always include private investment spurred by public incentives leading to the development of a community center or hub to engender a tighter-knit community.
"The strategy, basically, is making suburbia more urban," said Dean Saitta, director of the University of Denver's urban studies program. "Giving them some sort of center, and ideally connecting these centers via public transportation to urban cores. Or at least other places on the landscape."
It's a reversal from Cold War-era neighborhoods developed around the automobile — cul-de-sac neighborhoods with curving, swooping roads accessible only by multilane thoroughfares.
In the process, neighborhoods on one side of a heavily-trafficked arterial road were effectively cut off from those on the other. Communities became siloed, leading to stark differences from one tract to the next.
"Inefficient" is the best way to describe such car-dependent suburbs, said John Harner, a University of Colorado at Colorado Springs professor of geography who is working on a book about Colorado Springs.
"You can't service these places by public transportation very efficiently," Harner said. "There's no walking. There's no center. There's no focus. There's no hub of activity.
"It's all strip malls and big box stores and low density housing. And that's the Colorado Springs model."
Nationally, city planners call for a "new urbanism" — a land use movement to create more walkable communities. By having jobs, housing, grocery stores and parks all in the same place, residents can gain a greater sense of community.
Vacant big-box stores with expansive, unused parking lots have been turned into tiny urban downtowns, the University of Denver's Saitta said.
"The emphasis is on walkability and sustainability, affordable housing and architecture that reflects something of the ecology and the history of the area," he said.
A nationally renowned example exists just an hour and a half away, in Lakewood.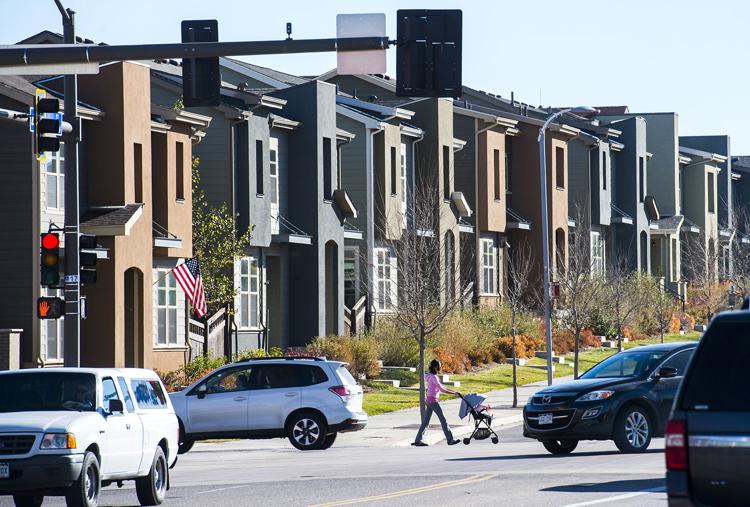 When the half-million-square-foot Villa Italia Mall fell into decay during the 1990s — pushing the surrounding area into a socioeconomic tailspin — the city of Lakewood partnered with a developer to transform the 22-block area into a thriving downtown scene, now known as Belmar. The formerly crime-ridden, decrepit mall now boasts a cityscape with scores of shops and restaurants, 1,200 residences and 300,000 square feet of office space, according to the website for Continuum, the project's developer.
For southeast Colorado Springs, the challenge is finding a community hub around which to rally.
"Southeast Colorado Springs doesn't have like a unique identity — a history root like Old Colorado City does or something like that," Harner said. "What do people consider the hub of the place — there is no hub. There is no downtown."
"It's hard to find allegiance to a closed Target or a closed Walmart," he said. "No one's going to fight for that."
Developers haven't been interested
There are community gathering points — most notably, the Southeast & Armed Services YMCA near Jet Wing Drive and Chelton Road.
Residents and community leaders point to the 2002 facility as an example of the deep impact one project can have for an entire community, as it offers children after-school activities, a central point to host community meetings and a key means for exercise in an area that state public health data shows is lacking in recreational and leisure activity.
Even so, the Y's membership fee can be a barrier in a community that includes 42 percent of the city's impoverished children and more than 34 percent of its impoverished residents.
Another idea is to transform the glut of vacant or underutilized shopping centers and strip malls — particularly along the South Academy Boulevard corridor — into some kind of new use with the help of creative developers.
For example, nearly two-thirds of the attendees at a recent Colorado Springs planning meeting said they preferred some type of mixed-used redevelopment, such as transforming a strip mall into affordable housing and dining.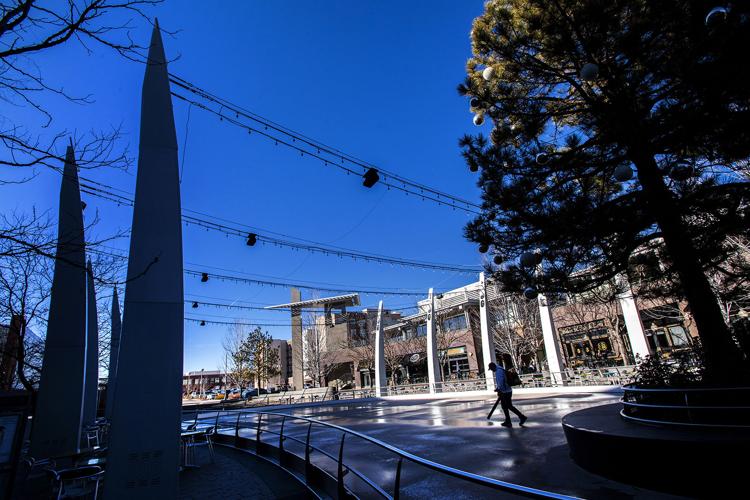 City planners took note — part of a dedicated process to get greater feedback from southeast residents while assembling the city's next comprehensive plan.
Funding is the elusive formula for making such a project happen, said Carl Schueler, the city's comprehensive planning manager.
He acknowledged Lakewood's Belmar as transforming a blighted area into a thriving cityscape. But he cautioned that such a joint city/private developer solution isn't realistic here.
"We, I think, politically and pragmatically, are not in that position," Schueler said. "So we kind of have to wait for private developers to decide we're ready."
Therein lies the rub.
There has been little to no interest from private developers in the southeast.
"The private market is not going to reinvest in neighborhoods where they can't do so profitably," said Richard Peiser, who holds the Michael D. Spear professorship in real estate development at Harvard University. "And it takes a concerted city effort to facilitate the revitalization."
That includes tax breaks, Peiser said, as well as efforts to improve the underlying societal ills at play — where, depending on locale, it could be high crime rates or underperforming schools.
"It really takes a task force and a long-term deliberate effort to turn around areas like this," he added. "It's also important that the people recognize this is not a short-term fix. It takes many years to turn around large neighborhoods. But it can be done."
City and community leaders can point to a few sparks of revitalization or change.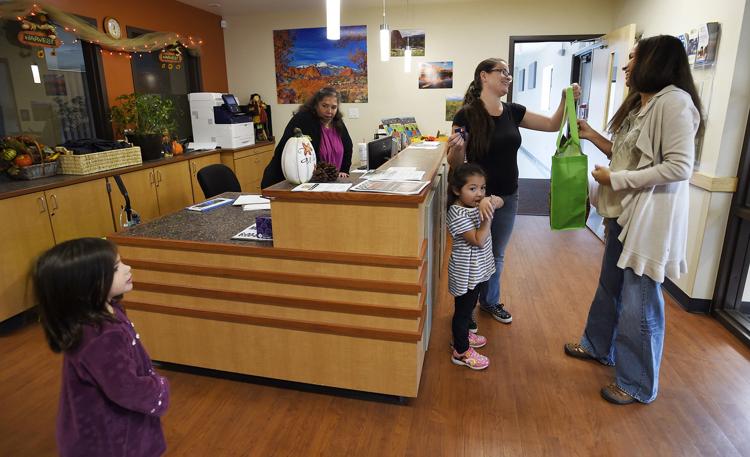 The city recently expanded the Deerfield Hills Community Center, and it has purchased 25 acres near the Colorado Springs Airport to remake into a regional park. The Sand Creek Library has become an ever-expanding community hub, complete with a recently constructed recording studio and 3-D printer. And Silver Key Senior Services moved from the city's west side to just south of Murray and Fountain boulevards, in the heart of the southeast.
Yet for greater change, the southeast appears caught between a chicken-and-the-egg conundrum — in need of an economic boost, but unable to attract big-name developers when the economic reality is that building in more affluent areas of town will net greater profits.
Clear-eyed view of problems
City officials have long been well aware of the factors keeping developers away.
A decade ago, Colorado Springs leaders and city planners pegged South Academy Boulevard as an area in need of help.
Since then, two mayors have come and gone, and a third is holding the hot potato.
Former Mayor Steve Bach declared an Economic Opportunity Zone for a 6-mile stretch of Academy Boulevard, extending a mile on each side. The vast majority of it sat square in the southeast, including every inch from Platte Avenue to Drennan Road.
A 2014 report on the corridor offered an unvarnished assessment of the area's opportunities and its considerable challenges.
For example, the area has more than enough office space for incoming businesses to choose from, and money exists to reconfigure rights of way and some nearby infrastructure.
But its residents lack the same disposable incomes as other communities, the area's housing stock is aging, few amenities exist to support professional-level jobs and the roadways and intersections are unsafe for pedestrians and cyclists. Other weaknesses include the area's reputation for high crime rates and competing developments elsewhere in the city, the Bach-era report stated.
Its recommendations were modest: Seek grant funding, as well as host meetings between community, city and state leaders on tackling those issues, for example. No tax incentives were included in the opportunity zone designation.
Three years later, little has changed, except John Suthers is the next mayor up.
Like Bach, Suthers stressed the city is best served by letting free market forces determine this area's economic future.
But he wants to dangle a new carrot for those investors: Urban renewal districts, of which there are none in the southeast.
Historically, such districts have only been created at a developer's request. But Suthers said he wants the city taking a far more proactive approach.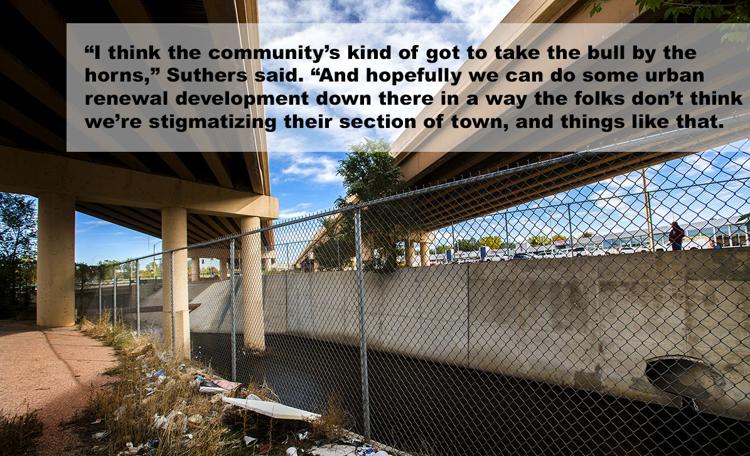 "Here, I think we have to be more aggressive and say, 'We are going to create an urban renewal zone, and developers, if you're willing, this is the sort of incentives that we'll give you,'" Suthers said.
He acknowledged the strategy has limits — specifically, that developers may still find greater profits elsewhere, despite the financial sweeteners. He said this approach may take years.
"I think the community's kind of got to take the bull by the horns," Suthers said. "And hopefully we can do some urban renewal development down there in a way the folks don't think we're stigmatizing their section of town, and things like that.
"But I'm a limited government guy, and I believe the government has a limited role."
The strategy carries risk, because such districts can only exist in a certain place for 25 years -- making each year they go unutilized worth less to developers. Ultimately, the decision is up to the City Council.
"You wouldn't want to draw it, just to draw it," said Jariah Walker, the Colorado Springs Urban Renewal Authority's executive director, on creating such districts. "The 'if you build it, they will come' approach is a little bit risky."
Suthers said the only other role for the city in revitalizing the southeast is through infrastructure improvements.
While campaigning for mayor, Suthers said, he read every city study on the southeast going back decades.
"We've studied this thing to death," Suthers said. "And most everybody's come to the same conclusion: We just need to start making the investments."
Real projects, or pie in the sky?
There are lofty figures aimed at future projects for South Academy Boulevard. But are these works really just a few years down the road or a mirage on the horizon?
The Pikes Peak Area Council of Governments' Long-Range Transportation Plan, which runs through 2040, spells out at least $42 million in needed roadway repairs for that area, within city limits. The area is beset by a glut of vacant or underutilized retail shops, unsightly overhead power lines and a closed landfill northwest of the intersection, and most people know it for the long-languishing Mission Trace shopping center.
The city has earmarked about $19 million of that to rebuild and repave much of South Academy Boulevard's aging base material and blacktop using the Pikes Peak Rural Transportation Authority sales tax. That is on a list of projects the city wants underway by 2024, should tax collections meet forecasts.
A $2.5 million plan is to improve sidewalks and an access point south of Hancock Expressway. That project, though, is not expected to happen for about another five years.
Elsewhere, the city's changing priorities led to the delay of a $2 million plan to create a new turn lane into the vacant Sam's Club location along South Academy Boulevard.
City planners wanted to make it easier for motorists to enter the massive property, with the hope that doing so would lure a new company to the vacant building.
But wait. Before breaking ground, the city steered that money elsewhere — specifically, to help pay for the city's next great gateway into downtown, the recently completed Cimarron Street and Interstate 25 interchange project.
The absence of a business at the vacant Sam's Club building dropped that project's urgency, city planning manager Schueler said. But in general, the delays and lengthy project timelines reflect the glacial pace at which transportation projects are planned, prioritized and funded.
"It takes time," Schueler said. "Money does not appear miraculously."
Residents say such explanations ring familiar.
"Southeast has been promised a lot of things for a lot of years, and I think the trust level for follow-through is not exactly where it should be," said Jeannie Orozco, 38, a longtime southeast resident and community advocate who was recently elected to the Harrison School District 2 board.
Residents cite specific wants
Southeast residents have made it clear they want more than increased economic activity.
Interviews with dozens of residents and feedback aired during the city's planning session this year emphasized several desires for this part of town.
They want more bus routes and transit stops to better connect the southeast with the rest of the city, especially the forthcoming Children's Hospital in Briargate.
Leading that charge is Councilwoman Avila.
At a recent City Council budget meeting, she tore into city leaders and said to "put your money where your mouth is" by addressing the needs of her southeast district, including more bus routes and bus stops.
"I am getting tired of hearing 'go sit on the back of the bus,'" Avila said. "Transportation is a core city service ...It is just as important as all these other core services ... It's a core service that many of my constituents do not have."
Residents say they need the full array of county services to return to the southeast — a desire that may partially come to fruition in the coming months when El Paso County Public Health opens a WIC (women, infants and children) clinic near Chelton Road and Fountain Boulevard.
Also on the list: Fewer fast-food restaurants, greater access to fresh food. Some called for greater attention to the area's growing homeless population, citing concerns about safety along the Sand Creek Trail.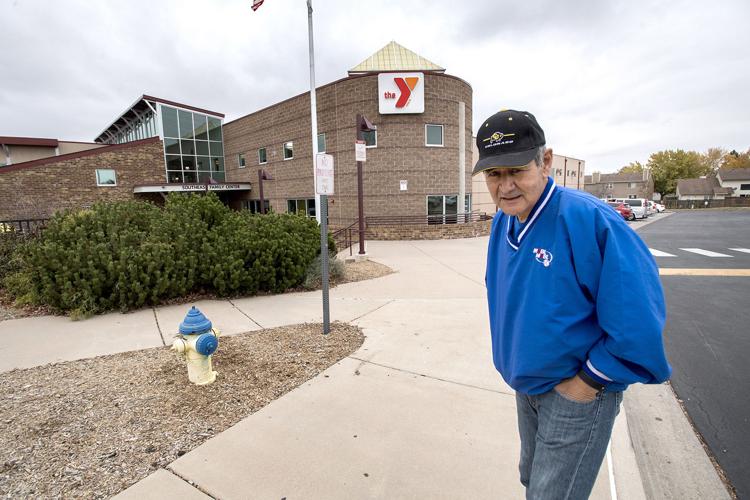 Eric Phillips, 53, a former southeast business owner who now works for the U.S. Small Business Administration, suggested the creation of a new entity similar to the Downtown Review Board to examine the area's business needs and make special regulatory approvals for the area, review special use permits and offer economic incentives.
But taking care of existing properties also is key. The city has hired a code enforcement officer to conduct more outreach with residents -- learning why they haven't been maintaining their properties and connecting them with services that can help. It's aimed at addressing calls for the city to improve its code enforcement practices, to make apartments more livable and to keep rental properties from sliding into disrepair from disengaged landlords.
"The problem with code enforcement is they can't just see something and challenge the owner," said Al Cordova, 69, who has lived in the southeast for decades and who supervises Memorial Park's Spurgeon Field for the city. "You have to have a report or a case, wherein somebody rats somebody off. It's kind of hard — then you make enemies."
Projects on the board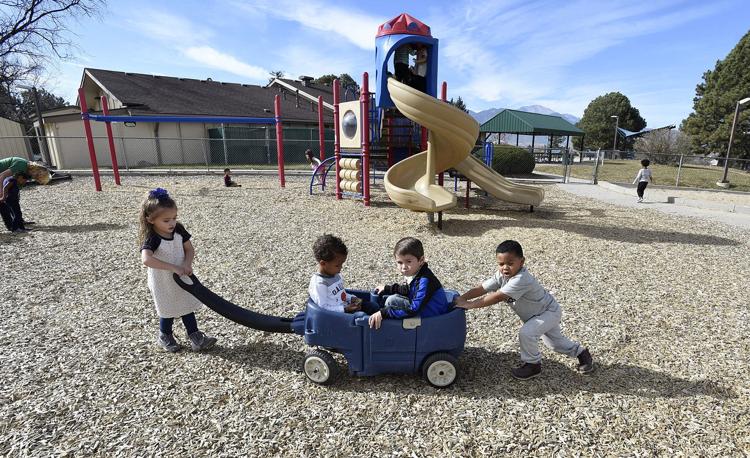 With the city preferring to let market forces run their course and act only when approached by developers, a few Colorado Springs state lawmakers and a major philanthropic organization are stepping up.
RISE, a coalition of dozens of public, private, nonprofit and community agencies, aims to engender a stronger voice among residents.
"A neighborhood is only as good as what's invested into it," said Mina Liebert, an El Paso County Public Health public health planner who has helped lead the coalition. "And the problem is if you don't consider the factors that the neighbors and residents actually want, and really get the true voice of community, then you're missing out on a huge opportunity.
"That's where we hope to be able to bridge that conversation."
Its name stands for resilient, inspired, strong and engaged. And the coalition has a list of nearly 30 objectives that it wants to tackle through 2023 — often by partnering with other organizations and community leaders.
Some are as lofty as aiming to create a greater sense of community and engagement. Others are more tangible: A southeast Wi-Fi program and utilities subsidies to improve lighting on the southeast's dark and sometimes dangerous streets. The El Pomar Foundation has committed $350,000 to the RISE effort over the next seven years, with $650,000 more in reserve, if the effort picks up steam.
Acting on behalf of RISE, public health officials recently received a $20,000 Healthy Places grant from The Colorado Health Foundation to draw up plans for increasing opportunities for physical activity — even simply for improved walkability in a neighborhood. It was among four communities across the state — Commerce City, Denver and Greeley being the others — to get those starter grants. And if the foundation likes their ideas, it'll offer each up to $1 million to bring those ideas to fruition.
"Our hope is that would leverage and even catalyze other investment," said Christopher Smith, who oversees the program.
The southeast also is among two Colorado communities — the other being in Aurora — to benefit from the Justice Reinvestment Crime Prevention Initiative. Legislation creating it passed last spring, and it's expected to pump millions from criminal justice fees over the next several years into the local economy using grants and small business loans. Improving the community's underlying economy and cohesion, the thinking goes, could cause recidivism rates to improve, providing another lift.
Build on inherent strengths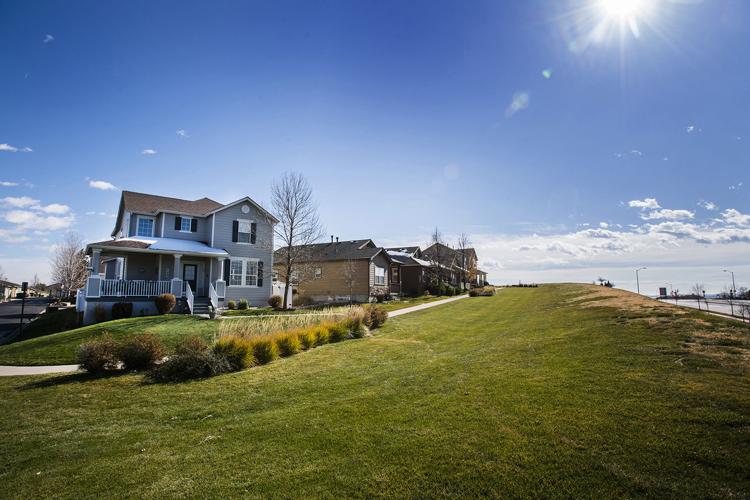 In striving to engender entrepreneurship, the key is building off the community's strengths — its people and its racial and cultural diversity, city planners say.
For example, it may be preferable for the southeast to land a Mexican carniceria or an Asian market, rather than a Target, said Peter Wysocki, the city's planning and community development director. That's because those types of businesses can better connect to the diversity and the demographics of the southeast, he said.
There's a certain strength in the community's economics, said Harner, the UCCS professor.
"It's an affordable place to live — if you're a recent immigrant group or low income in general, you don't have the luxury of living in the Broadmoor to begin with," Harner said. "If you want to be entrepreneurial and start a business, that's a place here you can do it — it offers you that opportunity."
But complicating any broad brush measures is the fact that few economic incentives exist in this part of town to help lure developers here.
Not only are there no urban renewal districts, but other types of special taxing districts — metropolitan districts and business improvement districts, for example — are a rarity, too. Such districts were largely not even allowed within city limits until the 2000s, long after the southeast's development languished, said Schueler, the planning manager. They can still be created, but it's up to developers to submit an application seeking one.
This could change, of course, if the mayor is successful in establishing a district or districts without a specific developer on board, to create it and they will come approach.
Even then, Saitta cautions, the wrong type of development in the southeast may harm the very people seeking help.
"Gentrification doesn't have to involve the bodily displacement of people out of a neighborhood — it can also be cultural displacement," Saitta said.
Should they appear, developers likely would receive a warm welcome in the southeast.
Communities often are resistant to infill — projects that redevelop a worn-down area, or take advantage of a vacant piece of property surrounded by established developments. Besides being more costly to develop, such projects often must be bigger and more dense than their surrounding areas to make the project profitable.
A past city manager once compared guiding infill projects to riding a Brahma bull.
"In some parts of the city, there's a real challenge with the neighbors not wanting that change, maybe the densification or the different use," said the city's Schueler. But the southeast is different.
"What we hear loud and clear, is like, 'Bring it on — we're interested in redevelopment in this area. We're ready. Bring it on," Schueler said.
Easier said than done, developers respond.
The area once was a blank canvas — an area of opportunity that tempted developers like Steve Schuck, a lion on the city's real estate scene, to make their first bets as businessmen and businesswomen.
But no more.
Now it's a hodgepodge of residential neighborhoods, overdeveloped and underutilized retail space and not enough vacant land to make it worth the investment, developers say.
Now, they want to go north and east.
"Why not be up here?" said Schuck, pointing to a map of North Gate, InterQuest Parkway and Banning Lewis Ranch's northern tip. "You could be a moron — you could make mistakes all day long up here and the market will cover all your mistakes.
"You go down here," he added, pointing to the southeast, "you've got to be perfect all the time."
Southeast advocate Orozco doesn't see it that way. She sees the opportunities that remain — the people who move here or refuse to leave for its diverse and vibrant feel.
"We're continually pushing forward anything that has to do with the north side of Colorado Springs and forgetting that we still have a south side of Colorado Springs," Orozco said. "We can't just detach it.
"Any community is only as strong as its weakest link. Colorado Springs is an amazing city. But until we can grow our southeast, we will continue to be a weak city."
—
Burt Hubbard, Stephanie Earls and Conrad Swanson contributed to this story.