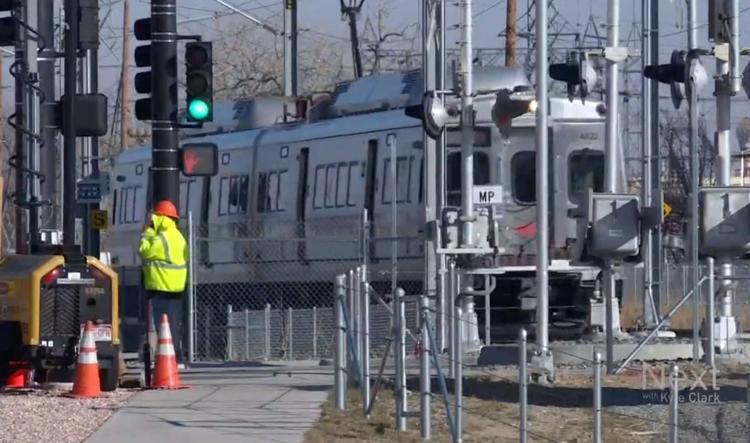 It was the wrong event at exactly the wrong time.
The Regional Transportation District wants to "deeply apologize" for leaving commuters in the cold with no real-time schedule information as they tried to catch a train or bus during a snowstorm late last month.
RTD's real-time transit schedule website, Next Ride, went down Oct. 29, leaving riders with no way of knowing when they'd be picked up.
Editor's note: this story has been updated.
On Monday, the Transportation Legislative Review Committee heard about the Regional Transportation District's proposed service cuts, as well as their effect on customers with disabilities.
The Next Ride server experienced a spike in traffic that day, with somewhere between 1,100 and 1,300 unique users visiting the site at once, about three times as many as the 400 to 450 unique users on a typical day.
Normally, numbers as small as those wouldn't bring down a website, RTD spokeswoman Laurie Huff said. But because of a recent website migration completed in September, they did.
"When you're migrating, you do so much testing and you test for all these different potential outcomes, but you can't catch everything," she said. "It's a bear."
The migration to a new platform, which Huff said had been in the works for years, arose from a "need and desire" of RTD commuters.
As part of the platform change, website data had been moved from local servers to a cloud-hosted environment by another vendor to improve browser efficiency, beef up security, and enhance the agency's ability to make quick changes to content on the backend of the website.
RTD is currently working with an external cloud vendor to ensure that those improvements are made so that commuters don't experience a similar outage like the one in late October.
"It was an opportunity for us to learn," she said, "and we are learning from it."
Now that the website has been migrated, RTD plans to roll out a complete redesign of the website to improve user experience and allow its visitors to access information they need more easily.
The work will begin in the coming months, Huff said, and will likely extend more than a year. To support the effort, RTD will shift the focus of some of its full-time employees to focus on the website.
Information technology developers and engineers will collaborate with the digital communications team, and the group will work with the cloud vendor when platform-specific expertise is needed.
First, however, RTD is seeking an outside audit of the website content and user experience to determine where the focus should begin.
Functionality of RTD's website will only continue to grow in importance, as Denver continues to push its residents to utilize public transit and declutter its current heavily trafficked roadways.
Fueling that effort is Denver Mayor Michael Hancock's $2 billion Mobility Action Plan, which aims to reduce single-occupancy vehicle commuters by encouraging shifts to alternative, cleaner modes of transportation; cut transportation-caused carbon pollution; encourage and increasing electric-vehicle usage; and make Denver's transportation network safer.
In alignment with the mayor's mobility plan, Denver voters on Tuesday night approved Referred Question 2A, which will transform the Department of Public Works into a Department of Transportation and Infrastructure.
"Denver voters took an important step towards modernizing mobility in Denver," Hancock said in a statement Tuesday night. "The department will now be better equipped to address our neighborhoods' mobility needs, reduce congestion and take on the gaps in our transit system."
RTD hopes to prevent any website failures from widening those transit system gaps.