On Monday, Pete Tetley's memory drifted back to the mid-1960s, back to his Air Force post in Vietnam. There, he and his comrades shared the mess hall with Army helicopter pilots in combat.
"I'd eat breakfast with them," Tetley, 88, recalled, "and so often, they didn't come home for supper. They were gone."
Later, he'd hear the phone calls to loved ones back home. He'd hear the anguish.
"You wanted to help them more. You really did," Tetley said.
In a way, the retired chief master sergeant is doing just that at Pikes Peak National Cemetery.
"Amazing Grace" at Pikes Peak National Cemetery @csgazette pic.twitter.com/6v2SkMEZHV

— Seth Boster (@SethBoster) May 30, 2022
Established in 2018, the burial ground continued its young Memorial Day tradition on Monday after two years of scaled-down, unpublicized gatherings due to COVID-19. Tetley, among the cemetery's founders and most active volunteers, started the morning with prayer.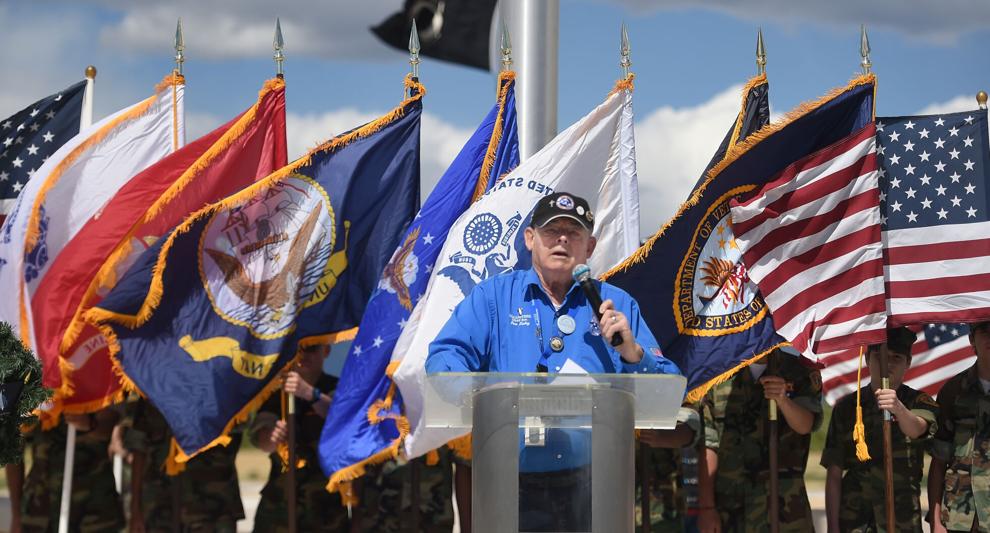 "We are so blessed to have you here," he said to a crowd of hundreds, whose cars lined the roads to this windswept prairie east of Colorado Springs, where America's Mountain loomed large over waving flags.
It was a morning of song, salutes and presentations, the posting of the colors and wreath laying. It was a morning to remember "supreme sacrifices," as Jay Bowen put it.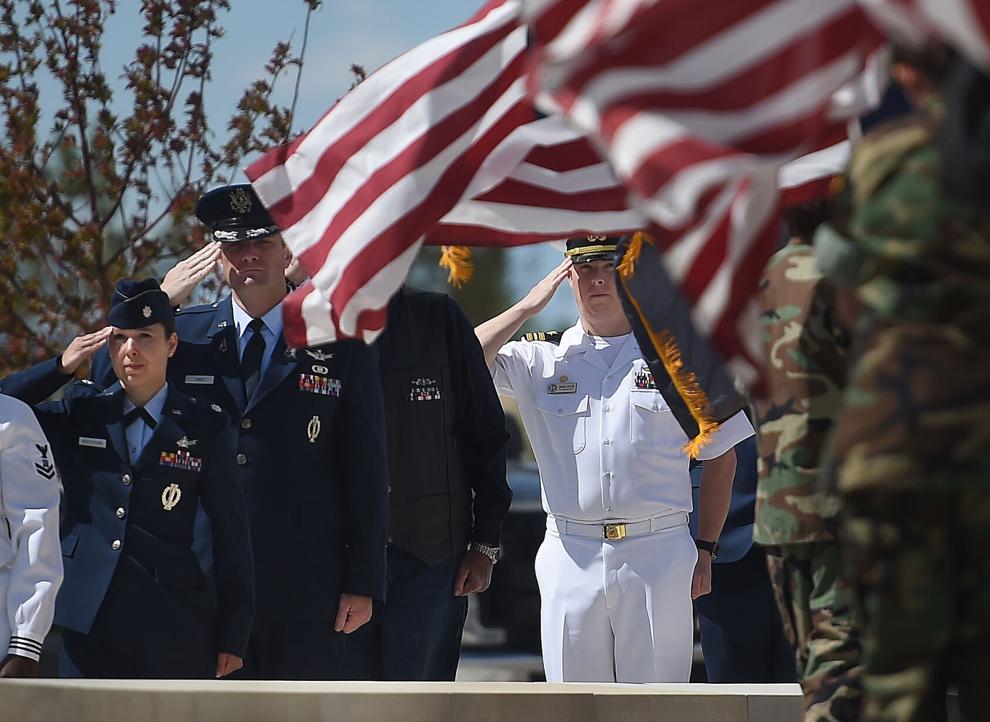 The Army veteran and American Legion commander gave an impassioned speech, recounting stories of young soldiers who paid the ultimate price. They were, he noted, among the 7,000-plus Americans who died fighting the latest wars in the Middle East.
"Memorial Day is not about picnics and parades," Bowen reminded. "Memorial Day is about gratitude and remembrance."
"America the Beautiful" plays at Pikes Peak National Cemetery, America's Mountain in view @csgazette pic.twitter.com/aVWx99Xt6Z

— Seth Boster (@SethBoster) May 30, 2022
The ceremony ended with blasts from cannons. For Tetley, that served as tribute to the man he called "the key to everything" at Pikes Peak National Cemetery. That's Col. Victor Fernandez, the 30-year Army veteran who died last year at the age of 84.
Fernandez spent the better part of his last two decades appealing to the Department of Veterans Affairs for a national cemetery in this region, what would be the third in Colorado. The others are Fort Logan in Denver and Fort Lyon in Las Animas.
Fernandez "always tried to get a cannon out here at this cemetery," Tetley said. "I figured he deserved that."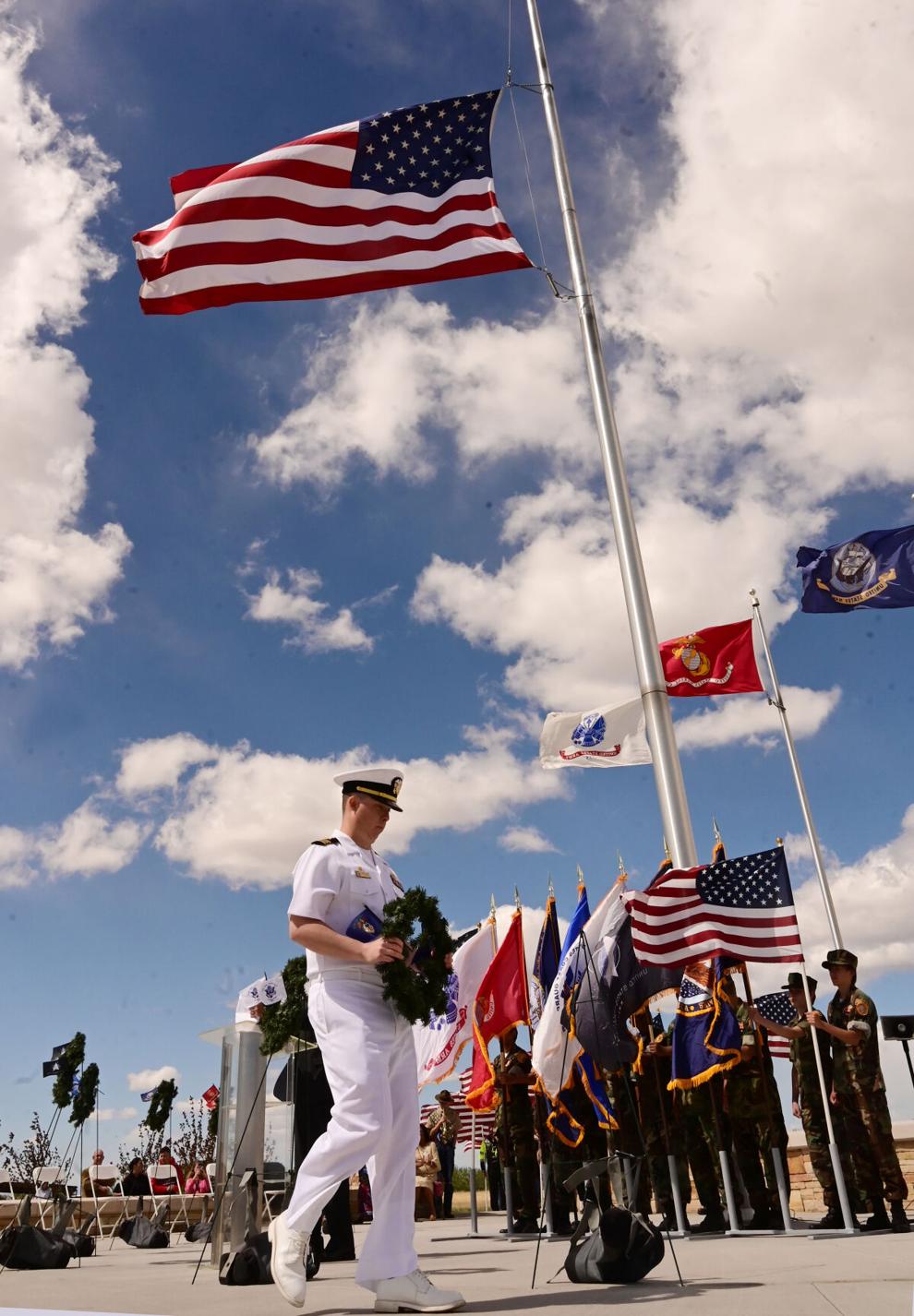 Tetley was among locals who joined Fernandez's mission, seeing also the need for such an honorable cemetery in such a military-rooted community.
The argument, as the founders heard it, was that Fort Logan was close enough. Their counterargument: Fort Logan could be inaccessible in the winter, especially driving over Monument Hill.
"We had a very important official from the VA down here in winter one year," Tetley recalled. "That particular trip, it was almost a white-out snowstorm. If the lord had any hand in this, that was then."
May marked Pikes Peak National Cemetery's fourth anniversary. Across 63 acres, more than 3,500 veterans and their families have been interred. The flag flies half-staff during funerals, one show of empathy here where the dead and living are promised the utmost dignity.
For grieving families, "we try to make their worst days a little better," said Skyler Holmes, the cemetery's director.
He is one in a short staff running high-level operations. Day to day, the cemetery relies on volunteers.
Volunteers like Marty Taylor. "It's an honor," the Air Force veteran said.
An honor, echoed another volunteer, Dixie Wodell.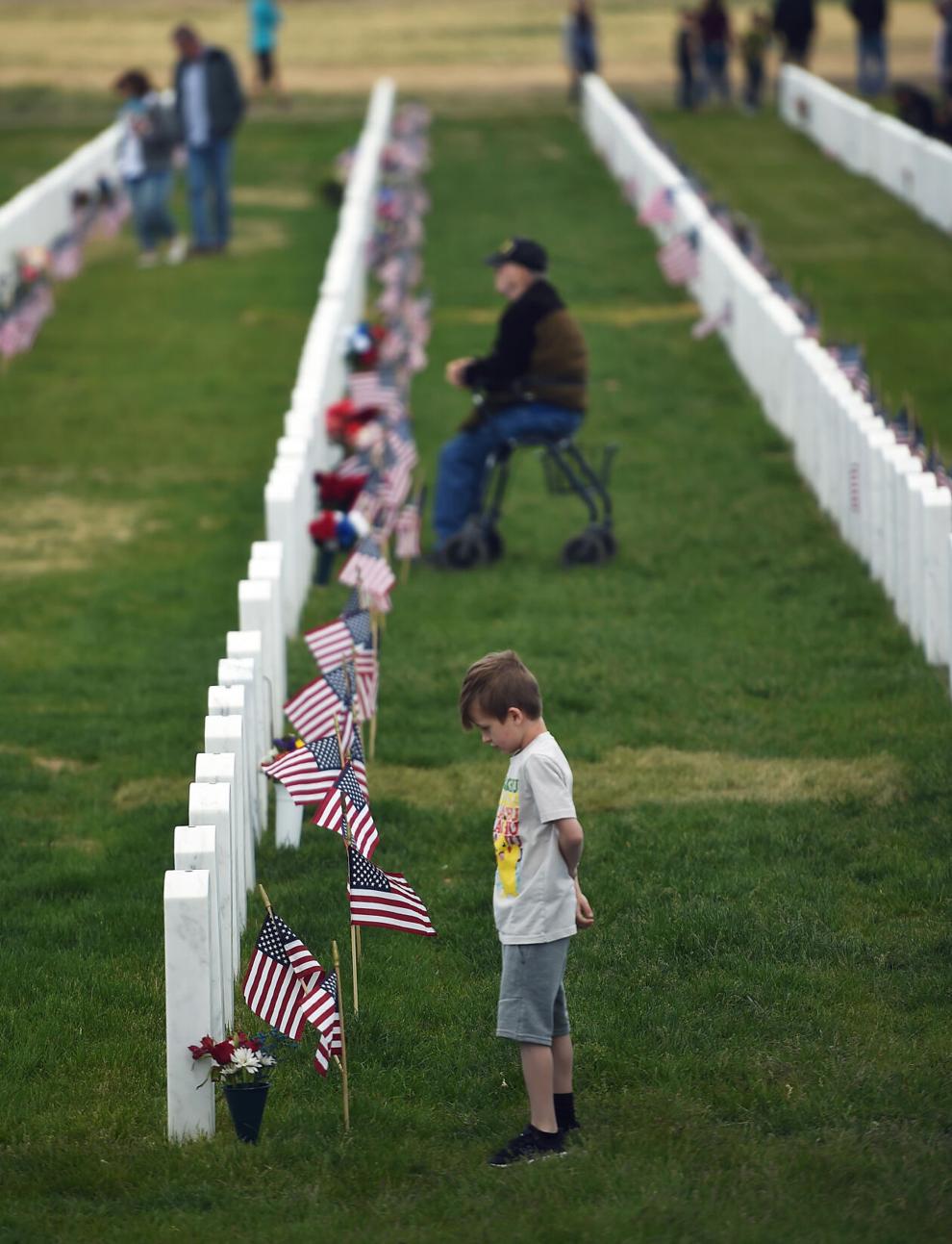 "You get to help a lot of people," she said. "A lot of people are struggling. They're hurting, they're sad, they're angry, they don't want to let go. We get to tell people, 'Thank you for your service, sorry for your loss.'"
Looking out at the ceremony Monday, she could feel the pride well up. Tetley felt it, too.
Another memory came to him, another from his 28-year Air Force career. Early on, he was stationed in France near Brittany Beach, where white crosses mark the graves of Americans who died in World War II offensives.
"There are cemeteries over there, both Normandy and Brittany, that just fill miles and miles of land," Tetley said. "All those people who laid their lives down to bring peace to western Europe ... seeing that was just a very emotional thing for me."
At Pikes Peak National Cemetery on Monday, he looked around at the openness. For now, 63 of the 374 acres are developed. Ultimately, over the next 100 years, the plan is for more than 95,000 resting places across the land.
"This will look like Brittany Beach one day," Tetley said.