This summer, Koren Nydick was scrolling Facebook when she stopped at a photo.
It was of a lake from back in Colorado, back at Rocky Mountain National Park, where she serves as chief of resource stewardship. She knew the lake, Haiyaha, an Indigenous word roughly translating to "rock." But now the lake looked different. The color was unlike anything she had ever seen at the park.
Nydick happened to be on vacation in France at the time. This was a sight she would've expected in this glacial region, not back at her home mountains.
"It was ironic that I was in the Alps at the time, and I had just seen a tarn that color," Nydick recalled. "But when I saw that (photo), it made sense."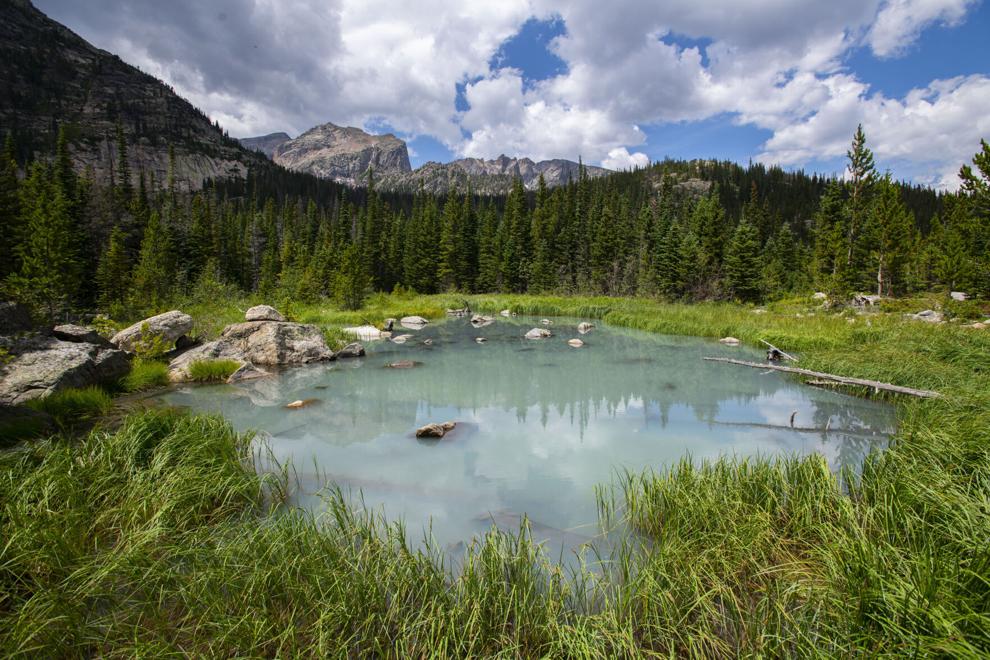 To anyone less scientifically rounded yet familiar with Lake Haiyaha's former blue — the typical hue of Colorado's alpine lakes — the sudden, milky green might've startled. They might've been like one Instagrammer from last month, whose post included pictures from three other popular lakes at Rocky Mountain National Park. "Lake Haiyaha is the turquoise one," the post observed. "We had no idea it would look so much different from the others."
But Nydick knew what had happened above Haiyaha. Many knew; a video at the end of June had gone viral of massive, crystalline rock crashing through the canyon called none other than Chaos. What many did not know was what it would mean for the water below.
What happened was a fast, furious snapshot of the slow, grinding process of receding glaciers responsible for painting lakes at Glacier National Park, for example.
The rock slide "transported a lot of silt and clay quickly," Nydick explained, "similar to what glaciers and rock glaciers produce over longer time periods."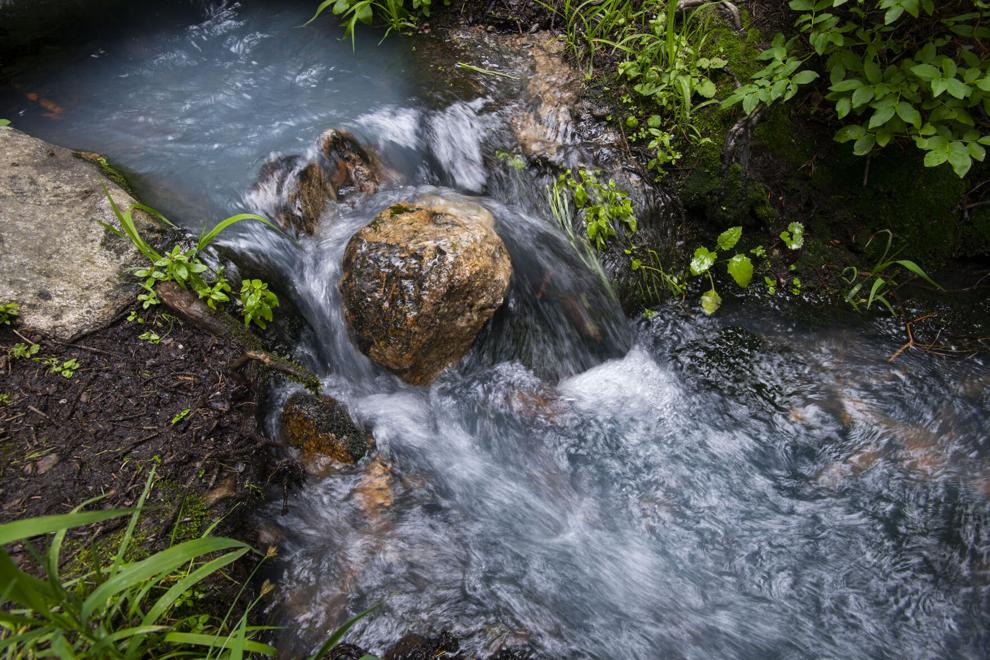 The product is known as "glacial flour," a fine powder that tends to float on water rather than sink. When sunlight hits, Nydick said, the particles absorb shorter wavelengths (purples, indigos) while the water absorbs longer wavelengths (reds, oranges, yellows). Depending on the "flour" content, the mixture scatters certain blues and greens back to our eyes.
The content was high in the wake of the rockslide, the biggest rangers had seen at Rocky Mountain National Park in recent memory, according to public affairs officer Kyle Patterson. A coloration thousands of years in the making at other lakes occurred in a matter of days at Haiyaha.
"It's interesting for the public and park visitors and others seeing this, because this is all happening in real time," Patterson said. "A lot of times, this happens prior to our existence."
Geologists in particular are "totally enamored with what's happening up there," she said. So are photographers, such as The Gazette's Christian Murdock.
He was recently riding a shuttle in the park when the driver mentioned Haiyaha's great transformation.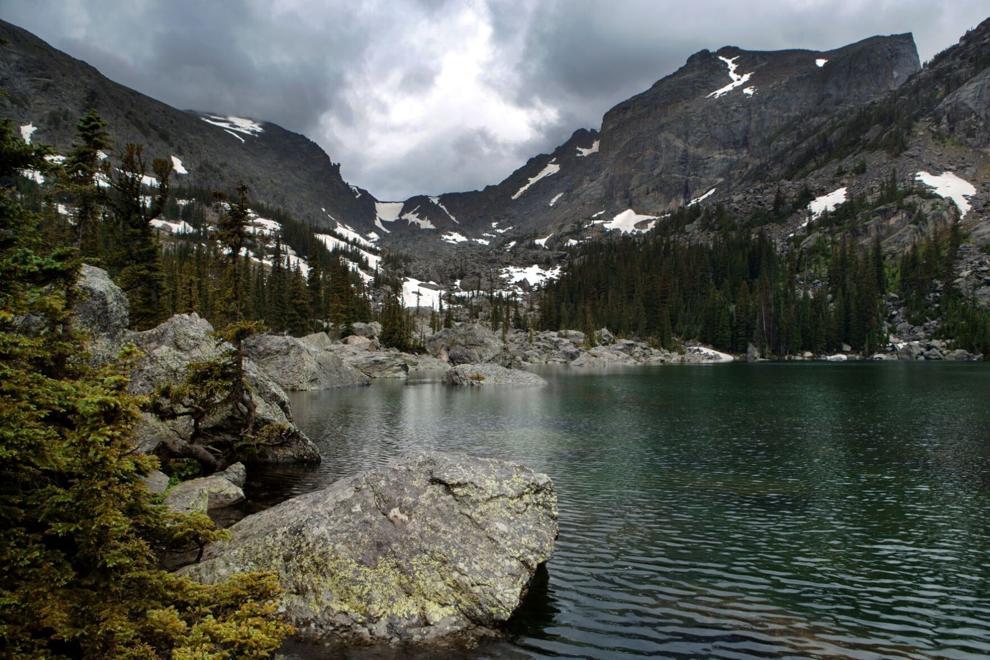 "I didn't know if it was 20 years ago or 30 years ago or what, he just said a rock slide changed the color," Murdock said. "When we went up there, it was like, wow. There's hundreds of thousands of lakes around, but none like that."
He was struck, too, by the color of the lake's adjoining creek and ponds. Nydick said park staff was still learning about downstream effects. She was wondering also about how long the color would show itself. That, she said, would come down to several factors, including the slopes above, where rock is believed to still be crumbling.
"I imagine, unless the rockslide just stays active, eventually we'll see color change more in the direction of what we had before," Nydick said.
For now, the lake sparks curiosity.
"Being able to tell how the whole water system is connected is very interesting to people," Patterson said. "Sometimes, you just walk by it and take it for granted. When you can visualize it, more of us are like, 'Huh, where's that coming from?' You have more of those questions, which is great."