It's difficult not to think of a certain popular Netflix program when dining at The Great British Food Co. Although there's no competition among bakers — or even chefs — several elements at this local restaurant vie for your attention.
While efforts are made to create a publike atmosphere, they fall short. This place is large, cavernous even. Perhaps it would help if there were more football (aka soccer) competitions on the numerous TVs instead of reruns (if you happen to visit on the rare nights without live games) of NFL games.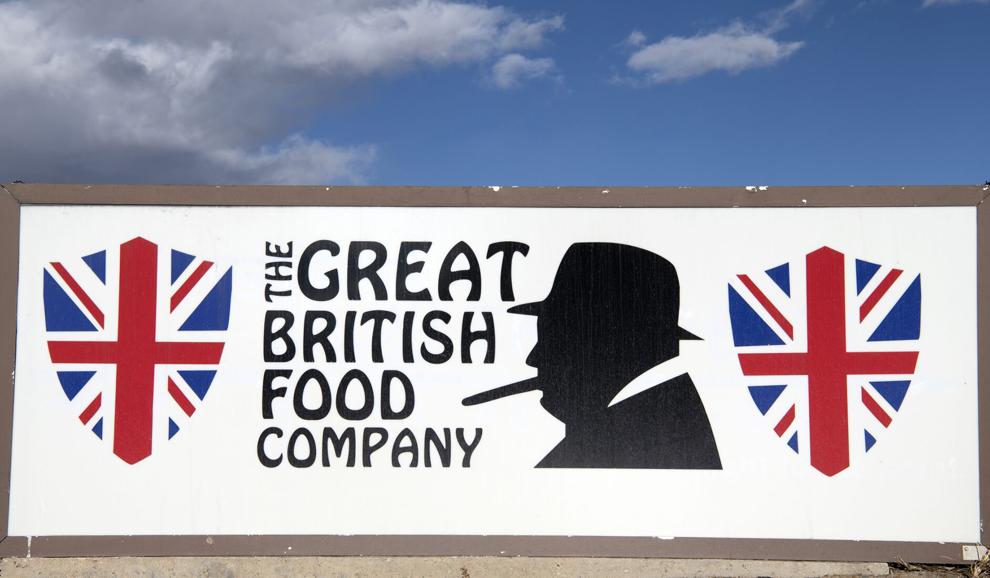 Nonetheless, service was exceptional the night of our visit; although, the food isn't necessarily great, as the name suggests, it is pretty darn good. Also, the menu options stay true to their British roots.
Several starters caught our attention, in particular the cauliflower cheese ($7) and cod nibblers ($7). Sharp cheddar with a hint of mustard melted over florets is baked to a gooey jumble with a few slices of toast on the side. The al dente texture of the cauliflower with the pungent flavors makes for a pleasing prelude. A few more pieces of toast, or other hard crusted bread, are needed to soak up every trace of the soupy cheesy sauce.
Our server explained that the Great British Food Co. is affiliated with The Chippy, a fish and chips eatery previously reviewed here. The cod nibblers appetizer is a good way to sample this classic English dish, without ordering it as an entree. Snow- white pieces of flaky, milky cod are encased in a golden, crispy crust. None of the nibblers were greasy and a subsequent visit is likely to include the full order vs. the starter.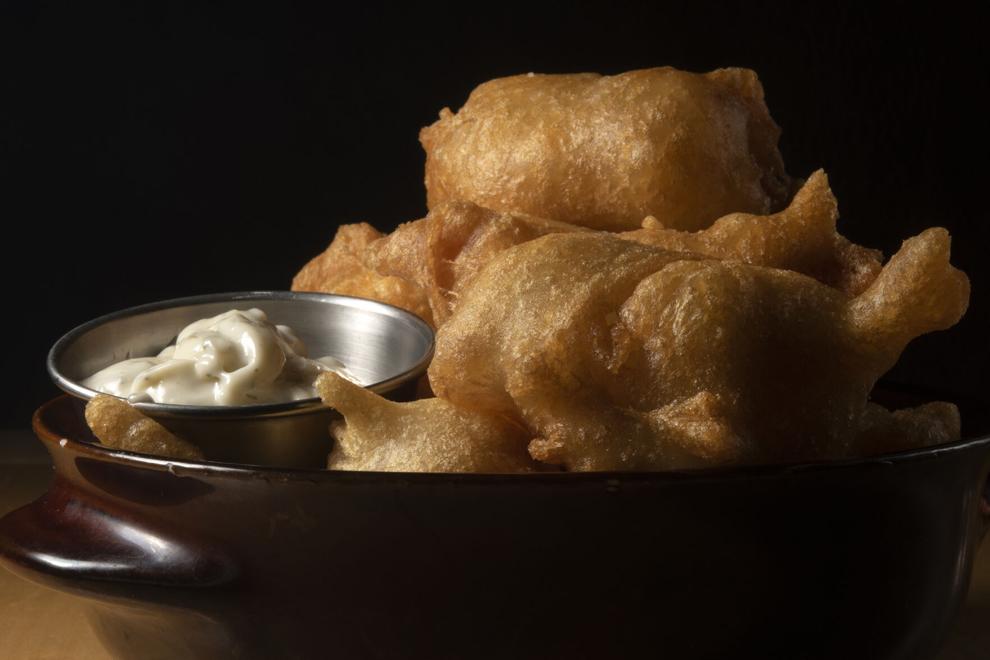 Despite being the only one waiting on tables, our server patiently answered questions and never left us feeling neglected. He said the cottage pie ($14) and bangers and mash ($15) are the most popular dishes. They caught our attention even before learning of their status among other diners. These were also among our favorites on what now seems like a long ago visit (in 2019) to London.
The cottage pie, often known as shepherd's pie, is a mix of ground beef with peas, carrots and onions in rich brown gravy, capped with house-made mashed potatoes. This is topped with cheddar cheese, which caramelizes when baked. It arrives at the table sizzling hot and is the essence of comfort food.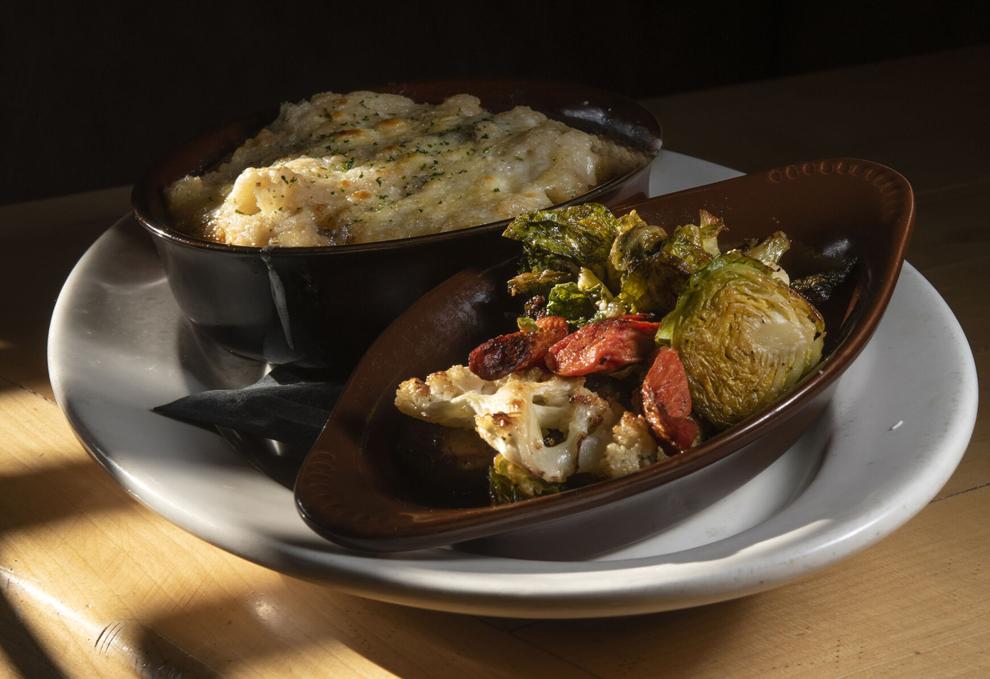 The char-marked bangers are thick, quarter-pound sausages served on a massive bed of mashed potatoes with brown gravy made with Guinness and onions. The serving size is impressive.
The menu includes a handful of burger options, several salads and what's listed as "Pub Favorites." Our choices fell into the latter category. Our server deserves another shout-out given his attention to detail and courteous manner. He acknowledged being short-staffed, so it would have been easy, even understandable, for service to have fallen short. Instead, an enjoyable meal was enhanced by his efforts.
Afternoon tea is offered, and, not surprisingly, a large selection of imported and craft beer is available.
The Great British Food Co.
Description: Traditional pub fare
Location: 5905 Corporate Drive
Contact: 719-598-2802; greatbritish.net/
Prices: $14- $20
Hours: 11 a.m.-8:30 p.m. Monday through Thursday; 9 a.m.–9:30 p.m. Friday; 7 a.m.-9:30 p.m. Saturday; and 7 a.m.-7:30 p.m. Sunday.
Details: Credit cards accepted. Alcohol. Wi-Fi. Outdoor seating.
Favorite dishes: Cod nibblers, cottage pie.
Other: Gluten-free and vegan options available.