Colors from red, yellow and blue smoke grenades drifting through trees along the edge of the Rocky Mountains couldn't hide the pain on faces of many Air Force Academy cadets Friday.
Hundreds of freshman cadets took to an obstacle, assault or confidence course at the Air Force Academy's training and proving grounds, Jacks Valley, while pushing their bodies and minds to new ceilings as part of basic training.
Simulated artillery explosions and small arms fire along with screaming and demanding upperclassmen made the 16 obstacles on the assault course exhausting for all.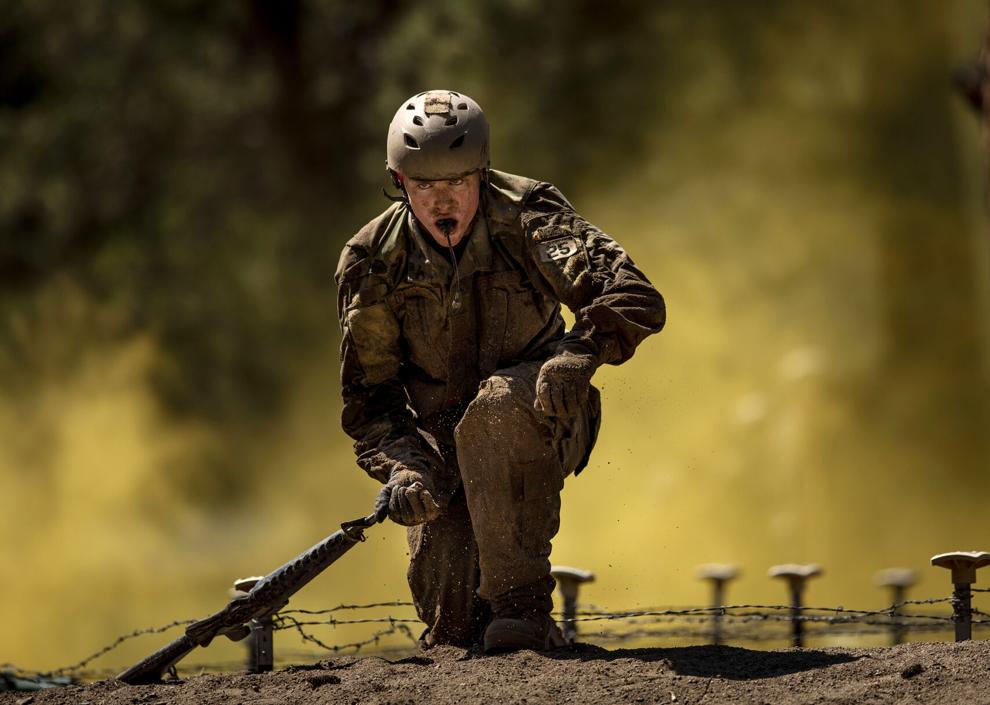 Some of the things screamed at the cadets included:
"Why don't you have mud on your face? Fix it!"
"Everything you just said was wrong!"
"There is no coughing on my course!"
"Hurry up, stop taking a nap in my sand!"
"Take those tears, put them back in your eyes and finish the course!"
Bella Colandrea, a senior from Dallas who wants to work in cyber after graduation, had a smile on her face while overseeing the assault course as its commander.
"We try to make sure this course is intense both physically and mentally," she said.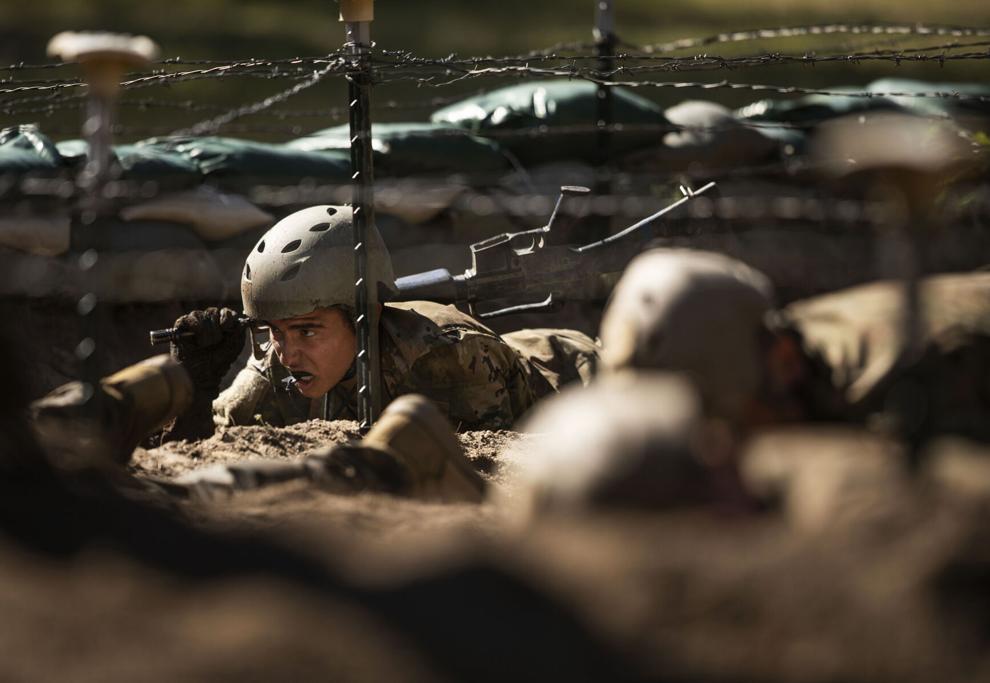 Freshman cadets crawled through tubes, under barbed wire and splashed in mud puddles, turning most uniforms from camouflage to a solid mud during the annual summer rite of passage for freshmen at the school.
Over at the obstacle course, cadets climbed logs, dangled from ropes over water and recited a variety of required material while running in place.
"We want to make it as difficult as possible, so they have an experience to grow as a squadron and grow as a flight but we want to make sure nobody is getting hurt while they are on the courses," said Maj. Michael Wetherbee, commander for all the courses.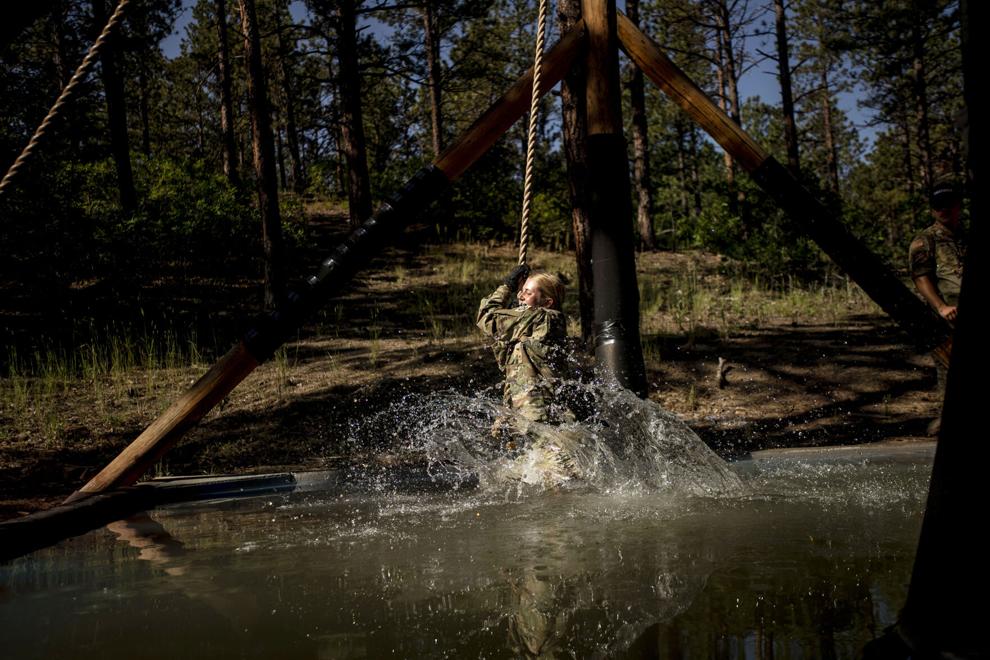 Cadets marched from main campus to Jacks Valley's 3,300-acre training complex on the north end of the Academy on Monday, participated in four full days of training and plan to march back on Saturday.
Sleeping arrangements improved this year with 'containerized housing units", similar to quarters used by troops at bases in Iraq and Afghanistan, taking the place of tents.
For the second straight year, freshman cadets have been split into two groups, roughly 500 each, going to Jacks Valley at different times, a measure that was put in place to slow the spread of coronavirus.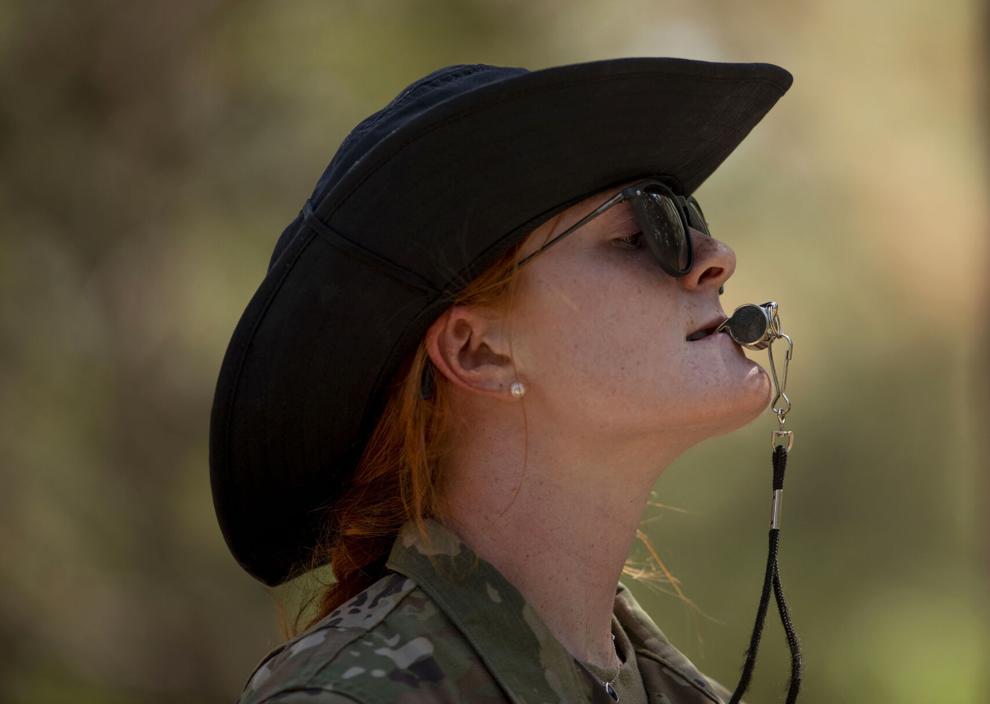 The hard training at Jacks valley is part of four years of drills cadets complete before pinning on lieutenant's bars.
In addition to the tough physical training, drill instructors also exercise their minds.
Cadets in basic training also learn to to spot roadside bombs and how to care for wounded comrades.